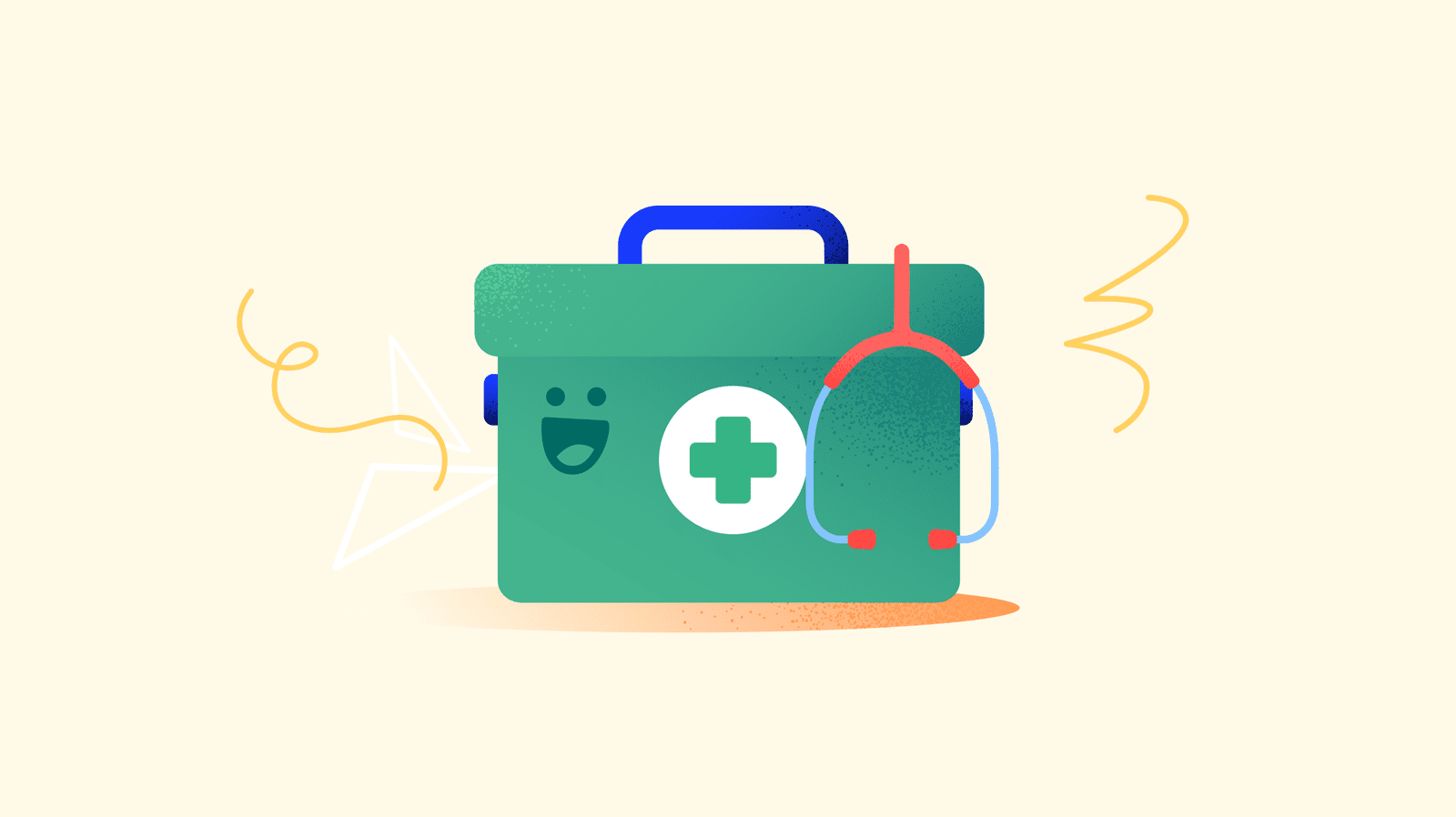 Supermarkets and pharmacies are among the businesses that have not seen their doors closed as a result of the COVID-19 health emergency.
Throughout the world, access to food products and medications continues to be a fundamental priority. But this maintenance —and for some types of products, even increase— of demand does not mean that the traditional supply model of these sectors has to remain the same.
This crisis is revealing more than just the need to keep physical stores open so people can buy food and medicine: digitization is a must to respond to changes in consumer behavior and distribution problems that could affect the industry in the long term.
Changes in demand in the pharmaceutical sector due to COVID-19
Due to the sobering fact that there will always be illnesses and ailments to combat, pharma is one of the top-ranking industries in the world. Nonetheless, its expansion in the online arena has been quite remarkable: in 2014, the global online pharmaceutical market was worth $29 billion. By 2023, that figure is estimated to reach $128 billion.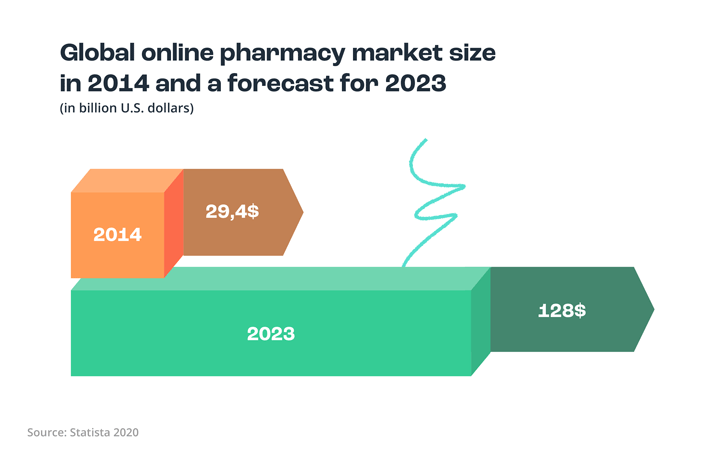 Since the beginning of the coronavirus crisis, the pharmaceutical sector has seen online traffic on specialized websites rise by up to 35%. While the growth numbers vary in every country, the general trend is upward, revealing a pattern of widespread concern about the supply of health products related to COVID-19.
For example, in Brazil, the demand for nebulizers increased by 177.5% and for sanitary alcohol by 165%. In France, total online sales conversions for pharmaceutical businesses have grown by 59.7% and traffic on pharmacy websites has risen by 85% since the start of the crisis.
Across the market, demand for disinfectant gels, masks, and antibacterial sprays has skyrocketed by 817% and for cold and cough remedies by 198%, according to Adobe Analytics. The stockpiling of medicines in anticipation of possible shortages has taken place at the same level as that of food products.
According to Time magazine, these are the pharmaceutical products for which demand has soared the most:
Aerosol disinfectants
Thermometers
Alcohol
Hydrogen peroxide
Disinfectant hand gel
Antiseptics
First aid kits
Cold and flu medications
Cough syrups
Vitamins
Antibiotics
Problems facing the pharmaceutical industry in a post-coronavirus landscape
The increase in demand for certain types of pharmacy products indicates nothing more than a temporary and understandable market need linked to the characteristics of a viral crisis.
The real focus of attention for the pharmaceutical industry is on how to respond to that demand as well as to changes in its production and distribution network. Out-of-stock products are a serious issue for consumers, but the bigger question is how pharmaceutical manufacturers will be able to maintain their sales chain in the face of more long-lasting changes than those brought about by a sudden spike in demand.
→ Related: The survival of traditional businesses in a digital world
95% of pharmaceutical brands are concerned about how their short-term performance will be impacted by COVID-19, with this being especially the case for companies located in the Asia-Pacific region. In addition, 23% believe that there will be problems in keeping up the supply chain and, consequently, in being able to meet consumer needs.
The situation is especially delicate in the United States, the world's largest consumer country of pharmaceuticals (representing almost 50% of the global market), due to three factors:
Dependence on the production of drug ingredients in China.
A shrinking of national stocks in the face of import restrictions.
A higher level of demand than of expected production for medications that are becoming a priority among consumers.
Access to raw materials and the cost of medications
As a consequence of COVID-19, the pharmaceutical industry has been simultaneously experiencing an acceleration in growth and a supply bottleneck. While the demand for and development of medicines has not slowed, the crisis is limiting access to ingredients that usually come from China and India (the latter of which has limited the export of 26 active pharmaceutical ingredients).
This is causing a gap that could alter the distribution chain and manufacturing model in a radical way. Pharma brands based in Europe and the United States will need to begin to consider establishing their own factories and plants closer to home in order to ensure access to raw materials in the event of another crisis situation.
Implementing this plan requires long-term effort that will involve complying with the regulations of particular geographic regions as well as having the resources in place to build factories and plants or create new supply networks.
This, however, is the way to avoid ruptures in the supply chain, shortages of medicines whose production depends on a distant exporting country, and price hikes (in India, the price of paracetamol and penicillin has risen up to 50%, a trend that is bound to be replicated in other countries).
Data management
The pharmaceutical industry handles an enormous amount of complex data, which must comply with numerous regulations across different regions.
Starting to facilitate access to this data digitally will be an essential step for ensuring that pharma companies can maintain the flow of their work systems. Social distancing measures and the closure of workplaces are making it more critical than ever to have a digitized information network that is secure and accessible from anywhere in the world.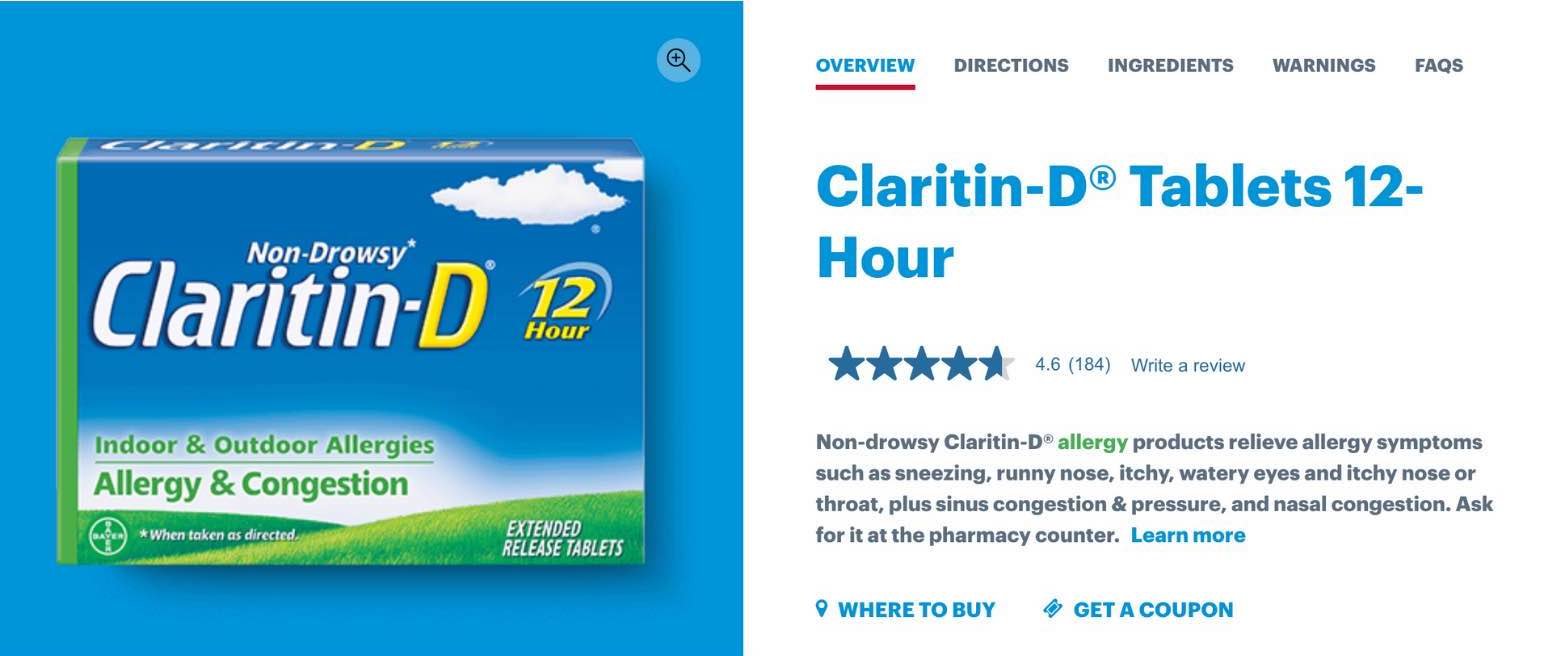 Through a centralized and digitized product information network supported by systems such as PIM (Product Information Management), pharmaceutical companies too can take the digital leap and meet a double need for internal organization and an external digital presence:
Uniform and integrated data.
Collection of Big Data.
Organization of clinical trial reports.
Compliance with the regulations of different regions and markets.
Data on consumption and demand.
→ Related: Why the future of business is omnichannel
Digital healthcare
Healthcare is due to undergo one of the biggest digital transformations of any sector in the years ahead. Access to remote medical consultations and treatments has become a valuable, albeit scarce resource in the midst of the coronavirus crisis.
Pharmaceutical companies will have to fully integrate into this new distribution and sales model while working in tandem with telemedicine services that can connect patients to drug providers.
To this end, many online pharmaceutical businesses are strengthening their ecommerce model and incorporating measures such as limiting purchases to those customers that provide the necessary medical tests.
→ Related: Trends for B2B manufacturers and sellers in 2020
Opportunities and courses of action for B2B pharma companies
Adapting quickly to the digital world is neither easy nor simple. The consumer response to the new landscape created by COVID-19 has taken all industries by surprise.
This is highlighting the urgency for B2B manufacturers to start preparing a comprehensive digital strategy for the future.
Create emergency teams that can meet the new and unique needs of the marketplace. Dedicate financial resources to the most important areas of demand and effectively communicate the new company action plan to team members.
Maintain the same quality of service to B2B clients. To achieve this, it is essential to provide excellent product information that is continuously updated. Platforms that allow for the management and sharing of catalogs in a centralized and automated fashion, such as a PIM solution, are a tool that pharma companies should begin to adopt.
Carefully manage inventory. In times of high demand, having updated data on warehouse stocks and actual sales availability is key to avoid causing frustration among buyers or retailers seeking supplies. An inventory management system allows companies to always offer realistically estimated replacement and shipping times.
Avoid making radical price changes to products. Unless they are due to supply chain problems, as we saw before, price swings can be negatively perceived as a business's attempt to make a profit in times of scarcity.
Keep product data along with purchase and shipping information updated on all channels, both physical and online. All clients need to remain up to date about changes in delivery times, shipping conditions, purchase limits, customer support hours, etc.
Migrate the company's traditional catalog model to a digital catalog, which is accessible from any location or device. In the case of retail, complement an online store website with a mobile app, since these are much more widely used by consumers.
Conclusion
As a result of the global crisis, the pharmaceutical industry is facing a market shift with both positive and negative ramifications. Increased demand for products is coming up against difficulties in maintaining a commensurate supply chain.
Some solutions will undergo complex changes that affect the international logistics network as well as the manufacturing and distribution model that has been used until now in Western and Asian countries.
Other steps are more feasible, such as digitization, which can help pharmaceutical product manufacturers keep their B2B clientele network up to date and provide retailers with better product content for end customers.