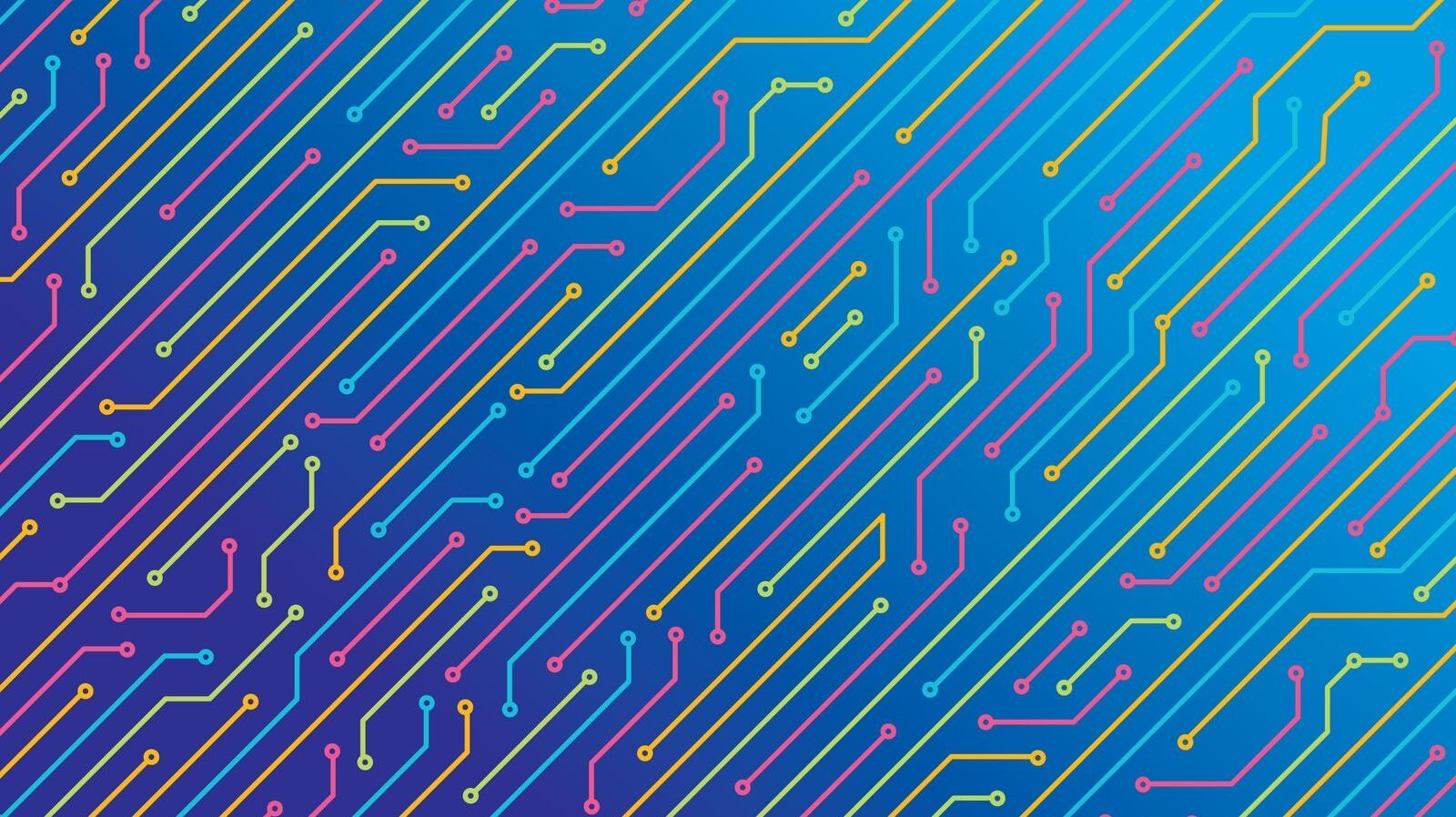 Table of Contents
Big Data, never has so much been described in so few words.
Big Data is an enormous concept and is ever more important in ecommerce. But there's no reason to be scared of it: let's take a look at the opportunities it offers to ecommerce and why it is an absolute must for successful online businesses.
What is Big Data?
Big Data refers to the large amount of data stored for analysis in a business, and also the tools needed to process such huge volumes of information.
The word 'big' is not used for nothing. Big Data covers all the data that influence the decision-making in company's strategy. And in the case of ecommerce, it is vital to sync up an organized information system on a daily basis, which keeps all the purchase channels up to date and makes them reliable for customers.
Big Data in ecommerce comprises many areas, making it that bit more complex. There are two types of information to be stored; direct access information (such as the data of your products and those provided by your customers, such as your postal or electronic address), and indirect information (all that you can collect through social networks, behavior on web pages, wishlists, etc).
Did you know that on average only 0.5% of the information available in a business is used? These days, information is your most valuable resource.
The good news is that even the smallest business can have access to programs specialized in the processing of Big Data, meaning you can take advantage of the considerable data offered by the Internet.
Here's what you need:
Adequate Software that can process big volumes of internal and external data.
Permission from your users to store and use their data (in agreement with The General Data Protection Regulation (EU) 2016/679 (GDPR).
A clear strategy to distinguish what information is important. What data should be stored and processed, and what is superfluous..
→ Further reading: The key to multichannel success is PIM

Advantages of using Big Data
Better organization: You can collect, save and manage data from many channels and sources of information, such as the company's central CRM, vendor lists, inventory management systems, ERP, CMS. Anywhere you have your data stored.
Fewer errors and faster connection when sharing your information with third parties (distributors, retailers, marketplaces, suppliers and contractors).
Better decision making: Based on data, not on hunches, from the mining of data and predictive analysis.
Better retention of clients: more satisfied with the right information and error-free order requests.
Predictive purchase patterns.
Cost reduction: The use of specific software that gathers sources and data and simplifies ready for processing.
Better sales conversion: Personalization of the search and buying experience.
Better intelligence: Analysis of competitor data and adjustment of prices to match the market rates.
Strengthening of operational control: more clarity in stock data, order dates, providers' information, multichannel coordination, client data, the list goes on.
→ Might be of interest: How to make the most of your ecommerce's inventory
How to integrate Big Data into ecommerce
Big Data is already a part of your life, actually.
It's too big to see, yet it follows you everywhere, a bit like the atmosphere.
It's a fair bet that you have large amounts of information about your products, customers, markets, suppliers and so on. All that information applies to Big Data. so all you really need to do is start organizing it correctly in all the relevant places:
Product and client databases
There's nothing more important in your business than product information, this is the new "display" product, the only thing customers have to see and feel your product on a digital shelf.
Having the data of your product catalog organized is the first real step to having an efficient ecommerce that is able to harness the data. This brings better clarity to the internal work and to the distribution and sales channels you sell your products in.
To do this properly, it is essential to have software that quickly centralizes and organizes the scattered sources of information. This will also to keep everything up to date, in real time, and without taking up too much space.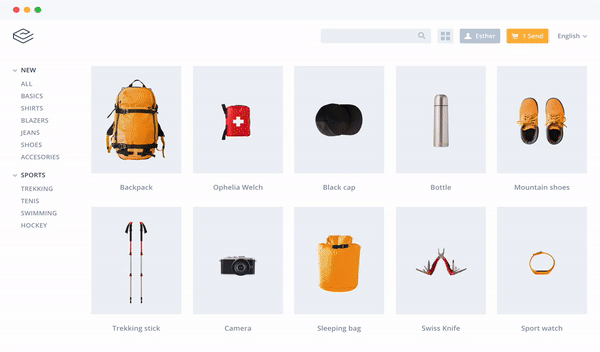 PIM or product information management systems are becoming the essential allies of ecommerce companies to keep all their catalog content organized and facilitate the work of Big Data.
→ You might also want to check out: The definite guide to know everything about PIM
Logistics
One of the most common problems for an e-commerce business is erroneous stock and inventory data.
Thanks to Big Data, it is possible to keep this information under better control and perform predictive analyses that allow business owners to distinguish the periods of greatest demand. This gives a better understanding of when certain products are needed, to have products ready on the shelf for those products that customers are going to order en masse at Christmas and to get rid of that other merchandise that has been stuck in your warehouse for too long.
How to organize your inventory with SKUs
User Experience
Up to 87% of buyers are looking for personalized online experience and are ready to pay the extra for a better buying experience.
Customizing the user experience is very complicated if you don't have information about your visitors.
Big Data lets you know more about your buyers, or potential buyers, completely legally. You can see the reviews, usage preferences and wishlists on your website, and what products or categories that customers often visit or share on social networks. These data make the grassroots of predictive buying patterns and make recommendations tailored to each buyer (basically this is how Netflix and Spotify get your interests right every time).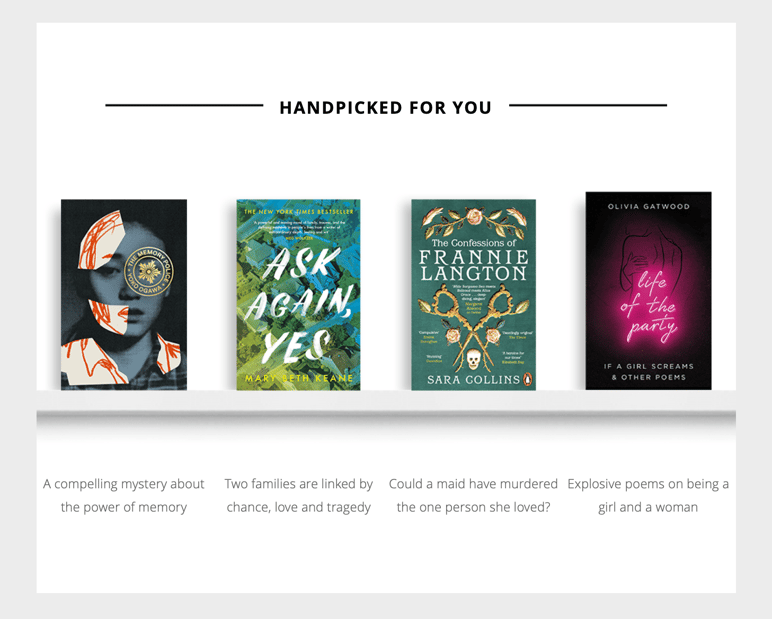 With this Big Data about your new, old or recurring customers, you can implement many valuable actions:
Show custom ads.
Offer discounts to new visitors.
Apply email retargeting (emails to remind users about abandoned shopping carts, newsletters with content adapted to different users, that type of thing).
Identify the best purchase time slots to promote less popular products or temporary offers.
→ Also of interest: 10 microinteractions to improve user experience in ecommerce
Customer Support
Big Data can also be used to quickly and efficiently address all queries, doubts, complaints and customer problems.
Having organized information is the only 100% secure way for your support and customer service team to always know what to respond with accurate product, stock, catalog and customer history data.
The speed is the most valued factor in this area after the quality of the service; a Big Data strategy gives your customer support team accurate, up to date information so they can provide agile responses, in a matter of minutes.
→ Also check out: How to improve your customer service with quality product information
Pricing Policy
Price is still the dominant factor in the purchase decision, but how do you know you're setting the right prices in your ecommerce channels?
One way to find out is Big Data. You can analyze the actions of your competitors' buying trends in your product or market niche. You can then continuously readjust your prices through a dynamic pricing policy that adjusts to the offer, demand and differences in each purchase channel and territory.
For example, in marketplaces like Amazon, the price battle is always fierce. You can analyze and apply price variations more often than in a channel where you are interested in keeping prices more stable and pursuing more profit, such as your website.
Big Data also allows you to be prepared for emerging trends, when prices are going to oscillate much more. At these times you can find an essential competitive competitive advantage, such as Christmas or Black Friday.
Marketing
Finally, marketing. The Big Data surrounding your products, customers, sales channels and markets is going to be essential to create an appropriate marketing strategy, with advertising and promotion actions.
Big Data has made marketing decisions in ecommerce more robust. The data is simply better. It is based data on times with the highest number of email openings, visits through social networks, and integration of purchase options between different channels (for example, show personalized ads on Instagram to a user who visited a category of web products).

The challenges facing Big Data in ecommerce
Big Data implies great complexity in several areas of business (which only gets worse if you don't get on top of Big Data and organize it well):
Handling a huge volumes of data. Thousands of SKUs, product data, extensive customer databases and compliance. Given so much information generated every day, it is essential to know what you should have under control and what is just noise.
Quick access to information to expedite decisions, from sales to customer service.
Access to the right data to measure the ROI of marketing actions.
Coordinate and organize information from many scattered sources. Segmenting this data by type is also important as product information will not have to be processed or analyzed in the same way as visitor behavior data..
Apply Big Data to apply the right customization for your users.
Get the right answers and even ask the right questions in the first place. What exactly do you need to know from the Big Data? What should you reinforce in the daily life of your company?
Have the right software tools that are easy to handle on any computer and do not need complex training or long installation time, such as Sales Layer PIM software.
→ Further reading: How to create and optimize a product database for ecommerce
Final thoughts
To be competitive in ecommerce, it is essential to know your customers. To learn more about them, and to build an internal organization of clear, effective and accessible information. This helps the different departments of your business and streamlines the processes of product launch, marketing, sales and customer service.
Big Data is a great opportunity which comes with a great challenge in ecommerce, and we invite you to develop a strategy starting with the basics: a free 30-day trial of the Sales Layer PIM to centralize and organize all your product information.
The first Small Step for your Big Data.