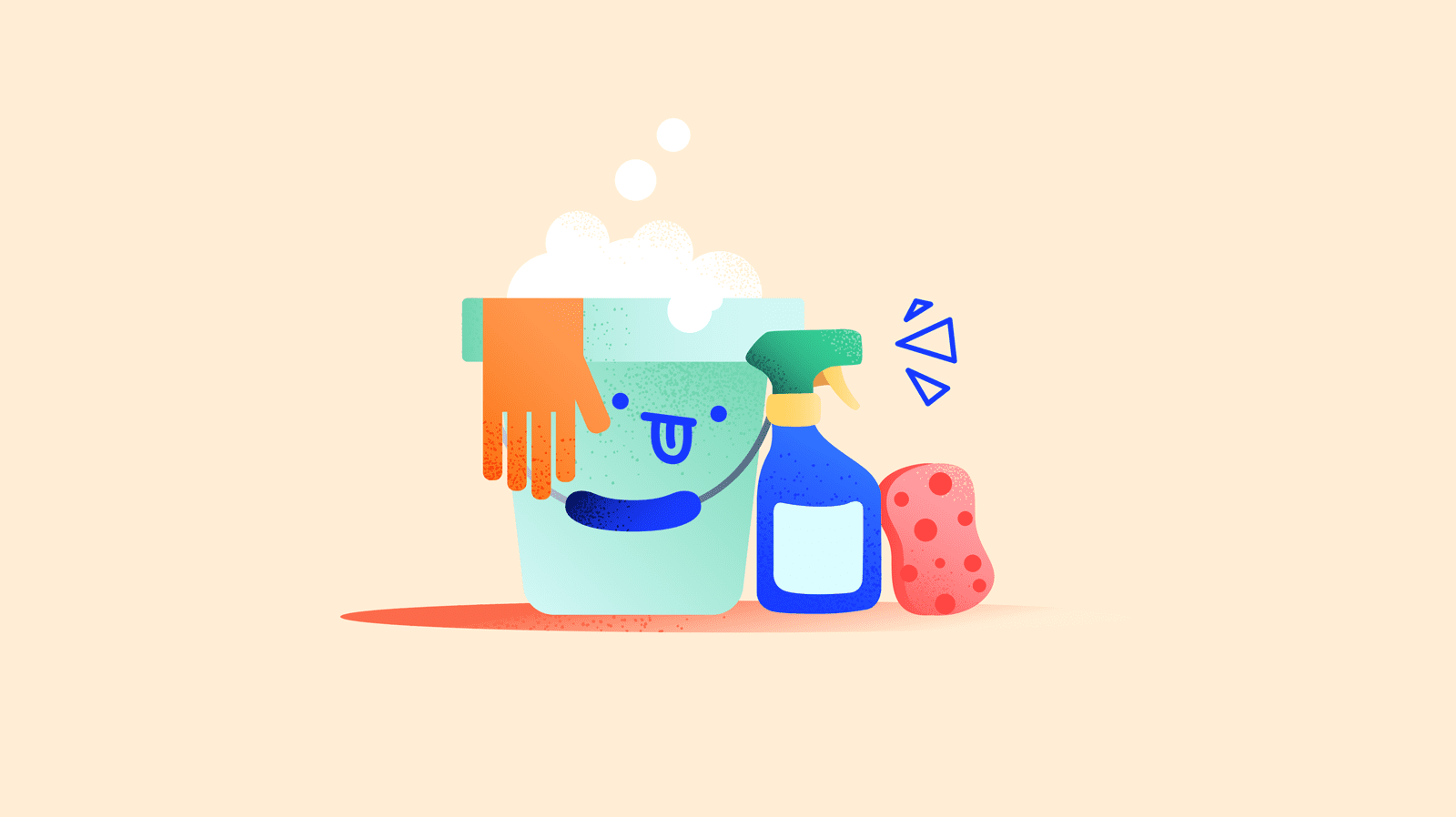 The chemical sector has experienced many ups and downs in recent years, in part because it spans so many different markets. Industrial chemistry plays a role in the manufacture of a wide range of products from fuels and medicines to agricultural pesticides and fertilizers.
This also means that not all of its applications are equally in demand at any given time. But if one sector was going to benefit from the global COVID-19 crisis, it would undoubtedly be the chemical sector.
Health and hygiene have become priority issues for governments at the national level as well as for consumers at the individual level. As with the medical industry, the chemical cleaning products sector has seen an increase in demand during the current health emergency.
This surge seems to confirm projections that placed cleaning products among those markets set to grow the fastest at 4.8% annually until 2025, a rate that could accelerate due to the coronavirus.
Changes in demand in the cleaning products sector caused by COVID-19
In recent years, growing awareness around the importance of proper hygiene has fueled consumer interest in cleaning products.
This boon to the chemical sector has been spurred by the coronavirus crisis, which will continue to have long-term psychological and cultural effects on society and could even lead to the global adoption of such health practices as the wearing of masks, which is already widespread in Asian countries. It is no coincidence that the largest market for the cleaning products industry is Asia-Pacific, followed by the United States and Western Europe.
Other reasons behind the increase in demand for cleaning products include urban expansion, greater access to healthier lifestyles among upwardly mobile classes, and the adoption of stricter measures for maintaining sanitary conditions in health institutions, factories, stores, food processing plants, public buildings, and company headquarters.
Coupled with these general trends are the particular impacts of the coronavirus crisis in different countries, especially those where the daily use of certain products —such as disinfectants— was previously not as prevalent.
In light of health recommendations to maintain good hygiene as a way to protect against the virus, cleaning surfaces and floors has now become a day-to-day priority.
According to Time magazine, demand has skyrocketed for household cleaners by up to 243% as well as for other non-chemical hygiene products that were not expected to see such a spike: sales have jumped by 186% for toilet paper, 195% for tissue paper, and 154% for paper towels.
→ Related: All the biggest trends in ecommerce for 2020
Problems facing the chemical industry during the coronavirus crisis
Understock
As was the case with toilet paper supplies in many countries, some cleaning product manufacturers have been facing a demand that is impossible to meet.
The production of these types of products has yet to run into major difficulties, although it could face the same obstacle as the pharmaceutical sector: access to certain chemical components.
Still, the ingredients used in cleaning products are more readily available than those needed for pharmaceuticals, which means the production chain of the former should not be seriously affected. Despite the fact that there are large production centers in China and India, the United States and Europe also have leading manufacturers that comply with specification standards and regulated formulas.
For those manufacturers that depend on other markets in their production and distribution chains, the current crisis represents an opportunity to analyze whether they are offsetting the logistics costs of a network of distant factories. Another option to consider would be moving to a more national or regional model as other industries have done.
→ Related: The best marketplaces to sell online in Europe
Sustainability
In the context of a consumer demand that is ramping up the pace of production coupled with an ever-increasing public awareness around environmental issues, manufacturers of chemicals and cleaning products must reexamine their practices.
For the purposes of both business optimization and public image management, investing in more sustainable methods and processes is an upward trend in the industry. Cleaning product companies are able to benefit from a vast amount of research and know-how that has been accumulated in recent years about the use of water and less harsh chemicals in the manufacturing process.
Another production phase that affects sustainability is the design of packaging for cleaning products. Manufacturers can choose suppliers who use materials that are recycled, minimalistic, and designed to allow the consumer to make the most of the product's content.
The win-win here is clear: companies save on resources and help reduce harmful emissions to the environment while maintaining the quality of their products.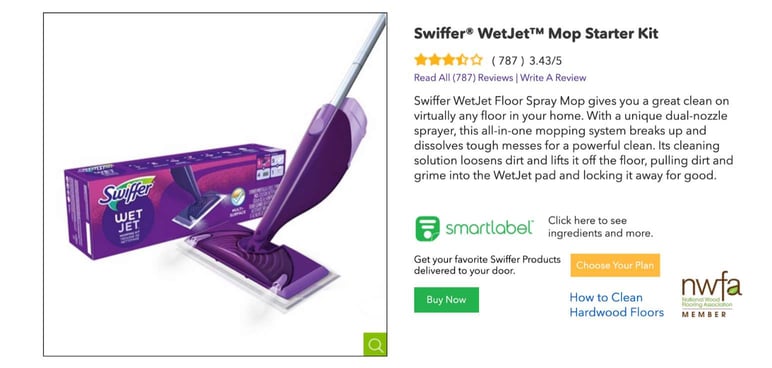 Brand image: Fear of germs as well as harsh chemicals
On the one hand, consumers want more cleaning products to disinfect their homes and personal possessions. Yet at the same time, there is a growing popular rejection of everything chemical.
Although this chemophobia is to some extent unfounded, the cleaning products sector has also garnered a bad reputation for using harsh ingredients that are harmful to the health of people and pets in addition to having polluting effects on the environment.
In a post-coronavirus landscape, there will be a high level of interest in all cleaning products, but especially those of the "green" variety, which have fewer toxic side effects for people and the environment while still ensuring quality cleaning and protection.
Before the outbreak of the pandemic, the United Kingdom, the United States, Canada, and Japan were already the countries with the highest demand for these types of premium and eco-friendly cleaning products.
→ Related: The challenges for the pharmaceutical industry in the coronavirus landscape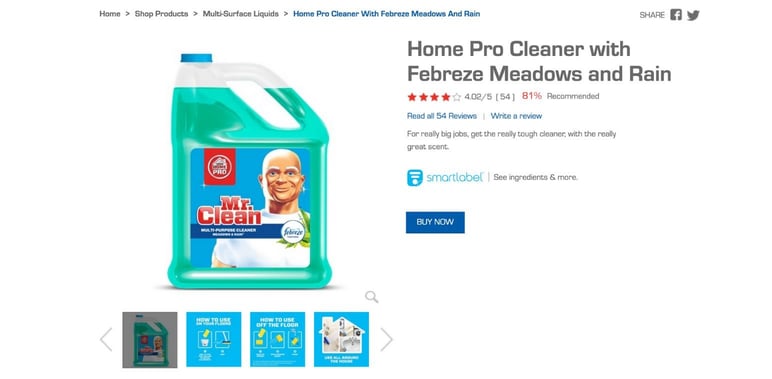 Digitization of data
Manufacturers of chemical and related products handle very complex data on a daily basis. This type of information must satisfy highly rigorous standards and regulations that differ from country to country. Any error in compliance can lead to a penalty as well as serious misunderstandings with suppliers and consumers.
For this reason, the chemical and cleaning products industry needs a solid infrastructure for product and company information, one with a good central ERP system team that can gather all operational data as well as PIM (Product Information Management) content management systems that allow an organization to keep track of complex data in real time and across different channels, languages, and regions.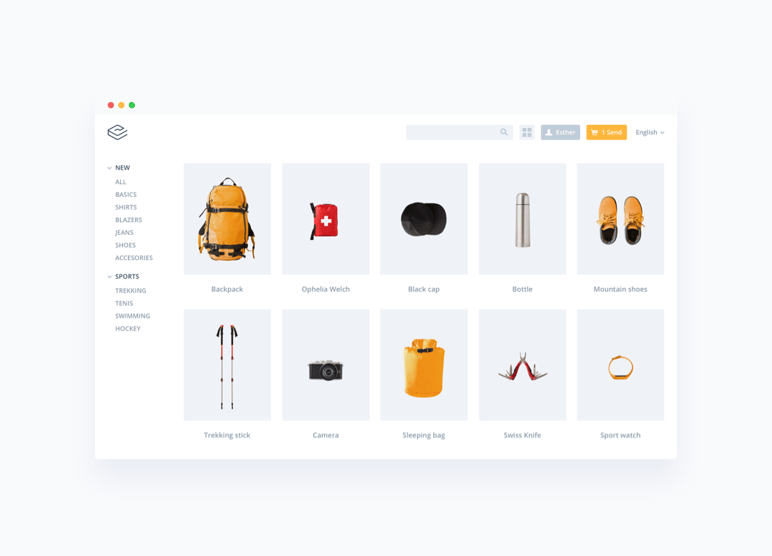 Quality control of product information is vital for chemical manufacturers. Now that business relationships are being developed remotely, it is key to strengthen digital channels and have product content that is up to date, uniform, and easily accessible from anywhere.
A cloud-based PIM is the complementary tool that cleaning product manufacturers need in order to communicate data to suppliers and retailers while maintaining online catalogs that meet the requirements of governments and buyers.
This technology, combined with other analysis systems that incorporate artificial intelligence functions, enables companies to make predictions about demand and in-stock availability, avoid inventory errors, and optimize their online ranking.
→ Related: How to start creating your online product catalog
Opportunities and courses of action for cleaning product manufacturers
Maintain precise inventory levels and forecasts of new consignments in the medium term.
Invest in digitizing the management of product information to ensure that it is accurate and uniform across all the company's teams, suppliers, retailers, and sales channels.
Devote resources to establishing effective digital and remote communication with all participants in the production chain, so that they always have access to correct inventory and shipping data.
Improve the design of the online presence of brand and digital catalogs and work to permanently adopt this marketing medium while moving away from a reliance on printed catalogs and business presentations at events and fairs.
Provide an honest and transparent update of the company's current situation, both in terms of temporary measures that may be adopted as well as shipping forecasts that could affect other agents, such as distributors, retail chains, or retailers. All this will also affect customer support services, which must double up their efforts in a time of market uncertainty.
→ Related: The challenges of sales and marketing for B2B companies in 2020
Conclusion
As it continues to manufacture chemically based components and products—including cleaning products—the chemical industry will need to embrace modernization as soon as possible on three fronts: technologies, network operations, and resource management.
Complying with the industry standards and mandatory regulations of each country and region is crucially important for chemical manufacturers. Handling chemical product information is a complex task that involves a large amount of technical data. It requires a fully comprehensive management system to ensure the flexibility of production processes as well as the quality of information provided to suppliers and consumers.
The transition to digitalization and Industry 4.0 is now more than ever a priority for the chemical sector. There are major opportunities emerging to rethink distribution chains, marketing and sales strategies, and the implementation of technologies such as PIM that can position any chemical or cleaning brand to succeed in a completely online and digital post-coronavirus landscape.