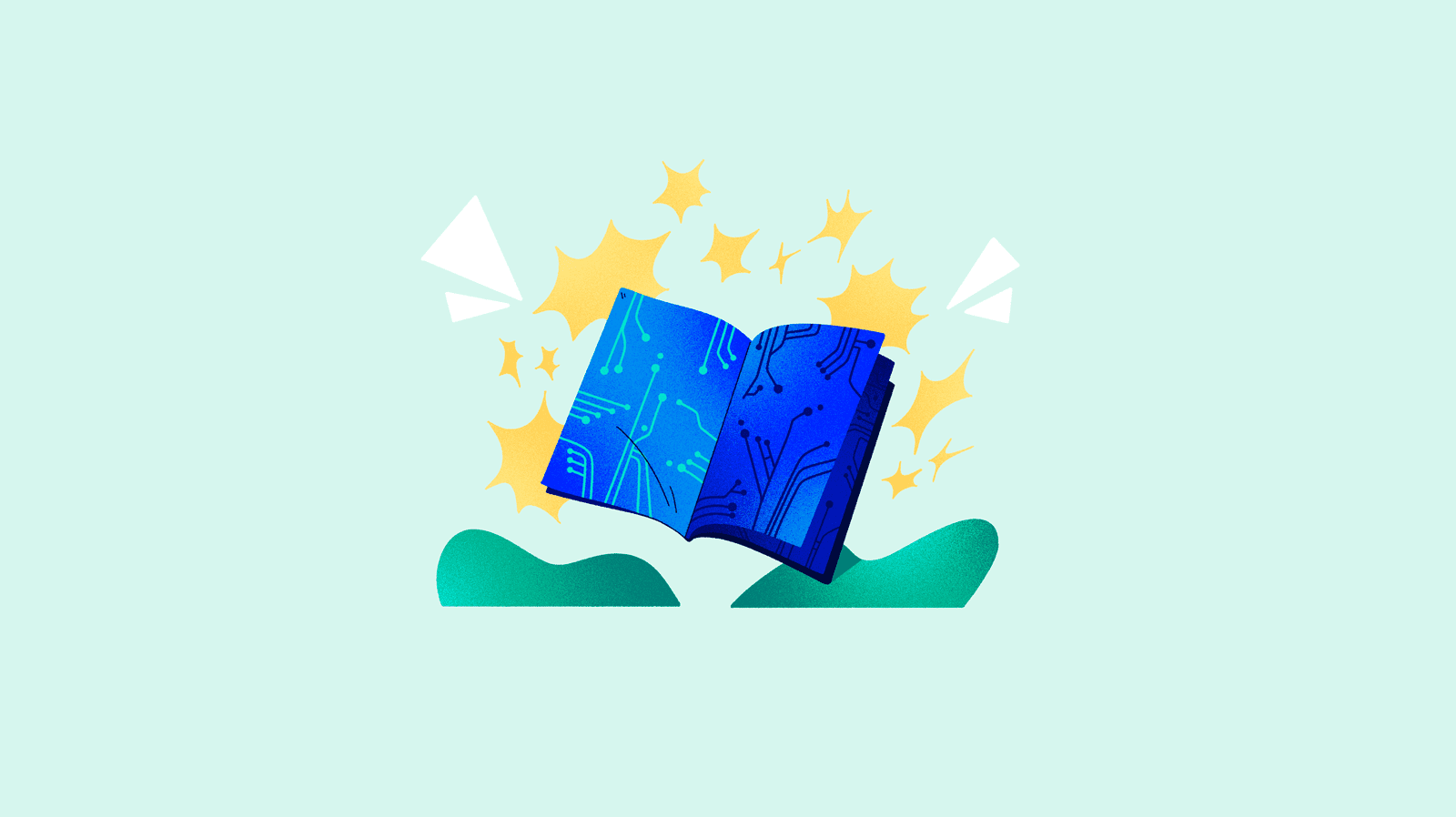 Advantages of having a digital product catalog
Creating a digital catalog is compulsory for any business that wants to expand their sales, but it also brings many advantages:
Cost savings (cheaper to maintain than paper)
No limits on space or materials for the catalog
Customer behavior analysis
Distribution across multiple sales channels and social networks
Potential to reach wider audiences and new markets
User engagement
More agile and effective customer service
Instant detection of catalog errors
Omnichannel and flexible marketing strategy
How to create a digital catalog
If you're going to make a retail catalog, or if you want to improve the one your company has created so far, this is how to make a catalog of products that fits the fundamental goals of any company and customer.
First of all, check these basics before starting your digital catalog:
What is the purpose of your catalog?
Will you be giving up paper altogether and opting for just an online product catalog?
What kind of response do you wish to generate?
Do you want to encourage more sales, get more loyal customers, or post your brand image?
Know your audience
First, you'll need to understand in depth what kind of customers your catalog is targeting.
A product catalog for B2B distributors, with essential technical data that must be very accurate, won't be the same as a retail catalog targeting young people, for example.
Knowing who your specific audience is, you'll be better able to adjust the style of the catalog: its language, SEO, design, and even the location of items inside each product page. When your customers find exactly what they are looking for, both traffic andsalesconversion will increase.
To profile your audience, you can make use of website analysis software with heat maps that analyze where your users spend most time on your website; registration and feedback forms among your current customers; reviews of your products, or from other competing brands; online forums and comments.
Take a look: Tips to improve your buyers' confidence
Get yourself some good digital catalog software
Whatever your primary goal might be, you'll need the support of digital catalog software tools that organize your product content and present it in the way you want, as well as keeping quality at the level your customers expect.
Among the numerous Content Management Systems (CMS) tools, your best ally is a Product Information Management (PIM).
With a PIM system you can control your product content quality, enrich the information, and keep it up to date on all your channels and platforms. And you can connect it to your ecommerce platform, your Facebook shop, your Amazon account, your business representatives... Everything you can imagine – and with just one click.
Equip yourself with catalog design tools
The features of a digital catalog software are key to work quickly and efficiently.
If you want to create a digital catalog that can be shared, converted to other formats or even printed, the most widespread, powerful and versatile program is definitely Adobe InDesign.
Save even more time with a plugin that connects your product information directly to InDesign. You can send the content stored on your PIM to the InDesign program with the certainty that there'll be no errors, and save yourself hundreds of hours of design time.
Tips for including your products in a digital catalog
If your goal is to show your products in the most visual and attractive way possible, you should take into account certain aspects when developing your digital catalog:
Will you need to give more weight to your images or to your product information?
Should you do a product photo shoot with a professional?
Which background colour favors your products the most?
Will you be including more visual resources: videos, 3D simulations...?
How many images will be shown for each product?
What types of angles are best for presenting the product?
The answers will give you very useful information for knowing how to design your product catalog.
For example, if your intention is to provide customers with all available information about your products, a traditional catalog design would be best. But if you wish to generate curiosity and ensure your catalog makes a strong visual impression on the user, an interactive lookbook or flipbook may be more interesting.
How to make a retail catalog, step by step
Product range
A PIM such as Sales Layer is the most flexible tool you can find to manage your products and the catalog from any industry.
How do you make a product catalog in Sales Layer? Relax, sit back and watch how fast it goes: you can import the information of all your products to the PIM, without limits, or just the data of those selected products you want to manage and connect to other platforms.
You're free to create customized product information tables with the columns and fields of your choice, and in any language you need. You can organize your products easily into whatever families, subfamilies, categories and subcategories you wish.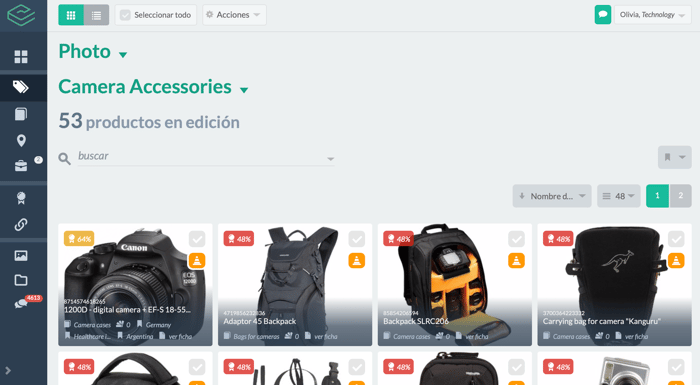 Designing your product pages
Each industry has its own needs, which is why Sales Layer PIM adapts to any product and datasheet.
Fill in whichever fields are needed for each product, link to any complementary material you have, and switch between draft and public mode at any time.
You can edit and update product information at any time, with history and change control, to keep your datasheets up to date anywhere you need.
Take a look: Guide to creating the perfect product page step by step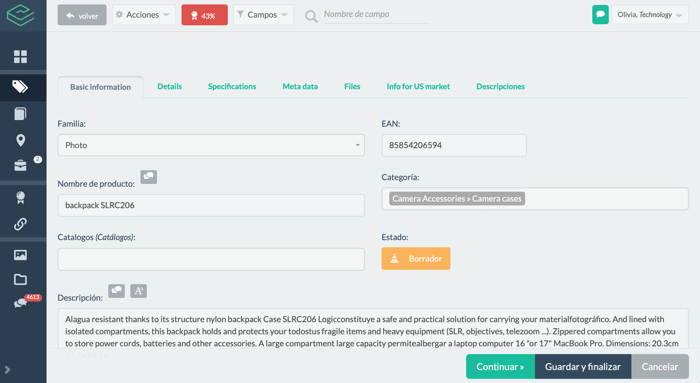 Homogenizing and optimizing your descriptions and technical data
Editing product information in an online catalog may not seem complex – until you start working on it.
Long hours of erasing, changing, correcting, checking. Mistakes will multiply if you leave this task in the hands of people who, naturally, will soon tire of such a repetitive task.
Automated digital catalog software like Sales Layer's PIM saves on time, errors and tedium thanks to its instant checking of the quality of information in your catalog. Thus you can be sure there are no fields remaining to be filled in, no inconsistencies between similar products, and that the prices of thousands of products have been updated simultaneously.
All this – and with the added bonus that a PIM not only checks but also enriches. It improves images and translates into other languages. It detects what information is missing in your catalog, which then needs completing in order to meet your customers' expectations as well as the demands of media such as Google.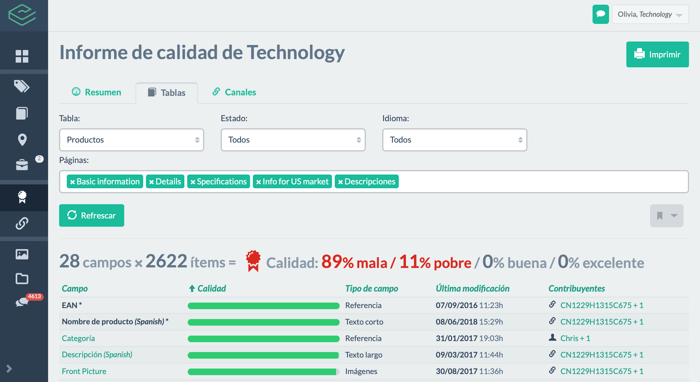 Connecting with platforms
The entire range of possibilities of an online catalog begin here. The golden dream of being able to send your product catalog to dozens of sales channels at the same time is already a reality.
Once you have your product information organized in the PIM, you can select which fields and tables you wish to connect to other platforms, by automated information being sent in real time and always up to date: such as your e-commerce platform (Shopify, Magento, BigCommerce...), marketplaces like Google, Amazon, Alibaba or ASOS, social networks like Facebook or Instagram...
What's more, the best-equipped PIM systems include pre-configured connectors with all those sales channels and more (in Sales Layer we have them all here, and if the one you're looking for isn't there, we can help you get it).

Exporting to PDF with InDesign
Many online catalogs live forever in the digital world. However, it's often useful for a business to be able to design and export catalogs as PDFs, to share them with other people or external companies, or print them.
Exporting to other files can cause a lot of problems if your software is not capable of automatically transforming any table format or stored information. A PIM system allows you to create Excel and CSV files with the content you select from a catalog, just one click away and without having to use a separate file conversion program.
If you want to create catalogs to export to PDF, Sales Layer offers a unique plugin to send product content directly from your PIM to InDesign and save your design team hundreds of hours of work.
Learn more about the Easy Catalog plugin for InDesign
Final thoughts
Your catalog will always be a starting point.
Don't ever stop: keep on researching and gathering as much information as possible about your customers, their feedback and impressions of your online catalog, the type of traffic your catalog attracts, and on what products are being shared the most.
Now that you already know how to make a good product catalog, make sure your design and message go hand in hand, and move up a notch by testing the magic of automation for catalog management and design with a 30-day free trial of the Sales Layer PIM.