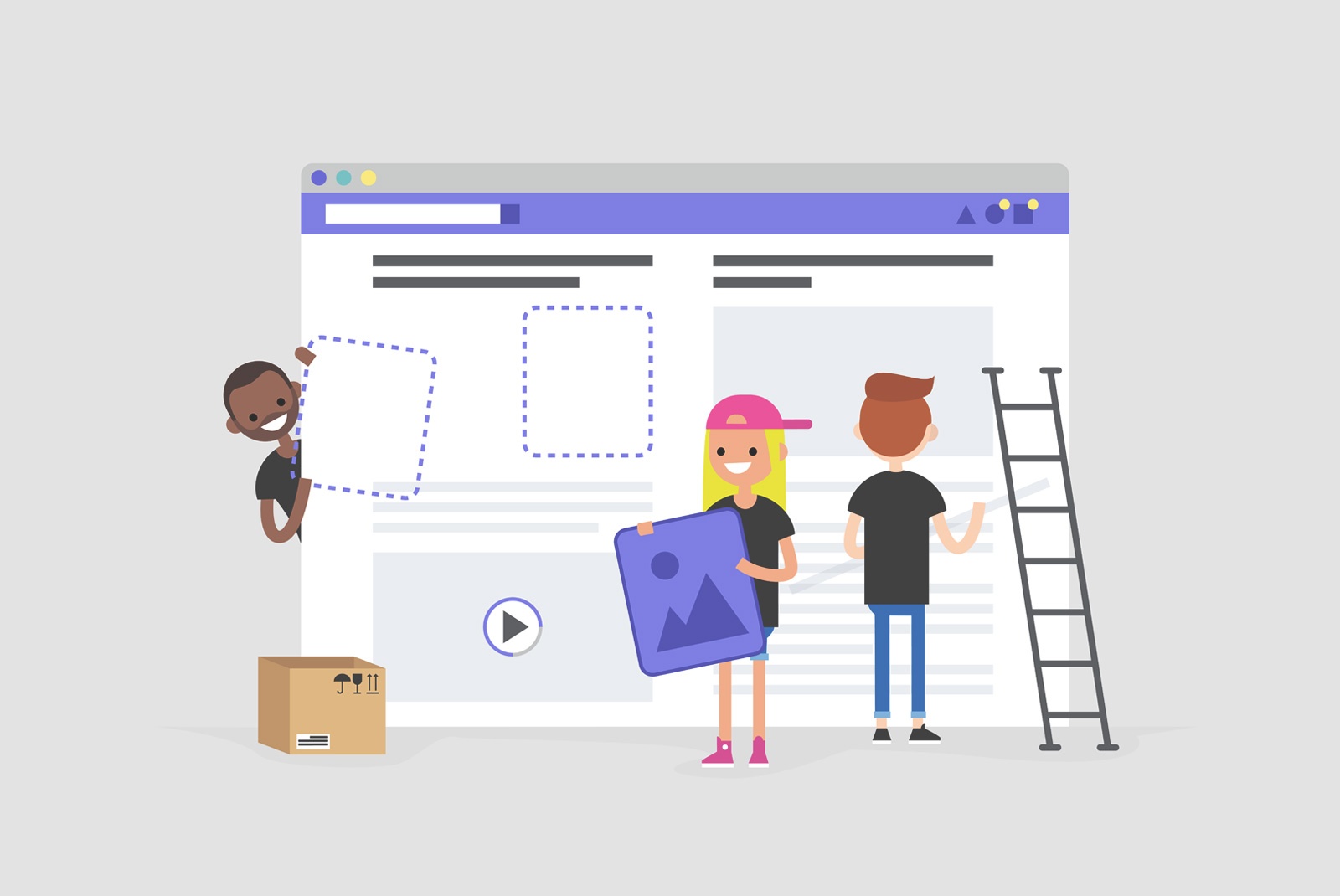 One product, two products, three products... When did your catalog start growing so fast? It doesn't really matter because your products are like little children: they constantly have new needs and demand more of your attention with the goal being to ensure their growth remains on track.For an e-commerce company selling products, having a Catalog Management strategy is essential when it comes to ensuring an orderly, up-to-date catalog strategy, supported by quality information, which meets both the requirements of suppliers and distributors as well as the demands of customers. But what is Catalog Management? You may have started by entrusting everything to Excel, but is it reliable enough? No: it's time for automation.
→ Forget about Excel! Update your catalogs with automation
Do you think you need a Catalog Management strategy and do you know how many different CM tool types there are in the market? Here we'll tell you everything so that you can make the decision that best suits your specific business situation. This is all you will learn:
What is Catalog Management?
The big challenge for an e-commerce business is when a vendor has multiple suppliers, each with a different language and information system (usually incomplete and poor), and distributes through various channels and marketplaces, which usually have their own requirements.
Catalog Management software tools allow you to manage, store, retrieve and perform omnichannel maintenance of your e-commerce catalogs, and structure them according to elements such as product names, descriptions, prices, supplier, hierarchy or SKUs. That is, they are an essential component to ensure the control of product information that flows through the entire chain of a retail or e-commerce business, especially those with large volumes that handle hundreds of thousands of references.
→ Read more: Create automated catalogs that perfectly adapt to every platform, even to paper
A CM guarantees that the catalogs arrive in a standardized way through all your sales channels and you can rest assured your customers are finding consistent information all throughout your catalogs. When collecting and managing product information in an automated and centralized way, the number of errors decreases, compared to the old days where a team of people manually collected and created catalog information.
Catalog Management also applies to distributed databases, where information is being kept across multiple devices or across a large interconnected network. These CM systems free you from the errors that occur easily when transferring content from one computer to another.
In addition, through an online Catalog Management software tool you can also create electronic catalogs (e-catalogs), such as a web version that shows product options, allows interaction and supports online purchase and payment.
→ Discover these Catalog Management tools that will make your job easier
Do you need a CMS to catalog products?
Now that you know what is catalog management, is time to discover the key factors that tell you when is the perfect timing to add an online CMS for product catalog.
1. Many data sources
One of the major causes of wasted time for retailers and e-commerce businesses comes from having to deal with multiple vendors, who send product information in different ways, following their own criteria and not a uniform industry standard, and sometimes with very poor and incomplete data. Organizing all this information in different locations (either digital folders, files or computer networks) slows down the process of accessing data, locating it as needed and being able to use it in a structured and coherent manner.
2. Many team members and departments
From technicians to inventory and warehouse managers, through to the marketing and sales team. There are many people involved in the process of publicizing products, which means that there is an increased risk that the information is not being used efficiently and there may be mismatches between up-to-date versions and previous versions of data.
3. Demanding timeframes
In e-commerce and product sales, Time to Market is an essential concept that should be respected to ensure growth at the right pace is achieved and maintained. Delays in launching new products, collections or seasons not only delay the timing of a company's objectives and slow down its profit-making opportunities but can harm brand image if customers' expectations are not met or if they sense disorganization in the presentation of products.
4. Attractive catalogs
The time when the mailbox at home was chock full of printed price sheets is now a thing of the past. Now more than ever, creative inspiration is needed, which in e-commerce translates into eye-catching catalogs, efficiently well-structured, appropriate to your niche and audience, as well as being launched on time. Not involving the design department and having zero help with product information results in catalogs that take weeks to complete. Also, with some Catalog Management softwares you can connect your catalogs and product information in a bidirectional way, so they will be always up to date.
→ Find here the best tips to make the best online product catalog ever
The benefits of Catalog Management
Solid and easily scalable catalog structure
Rich, comprehensive and consistent catalog information
Uniformity of catalogs across all channels
Automated collection of information
Rapid identification of omissions
Design catalogs with bidirectional connection
More agile and faster customer response
Save time and resources
Higher online sale conversion
Why automation is key in catalog management
Catalog automation is becoming popular between Product Managers and e-commerce managers, the reasons are obvious: the fast and easy way catalogs can be created, updated, either distributed in all the platforms and channels (inclusive marketplaces), in which your company is presented.
Achieving top catalogs with error-free content, without informational gaps has been a dream for many marketers, but thanks to automation now it can become truth.
How to start your catalog strategy
PIM or Product Information Management, such as the one provided by Sales Layer, is one of the essential tools to achieve productive Catalog Management. With us you can launch your catalog Management strategy and centralize, automate and harmonize all your product information from all your sources and to any channel you want.
Ready to give your products the catalog home they deserve? Try our free demo and it will go swimmingly.