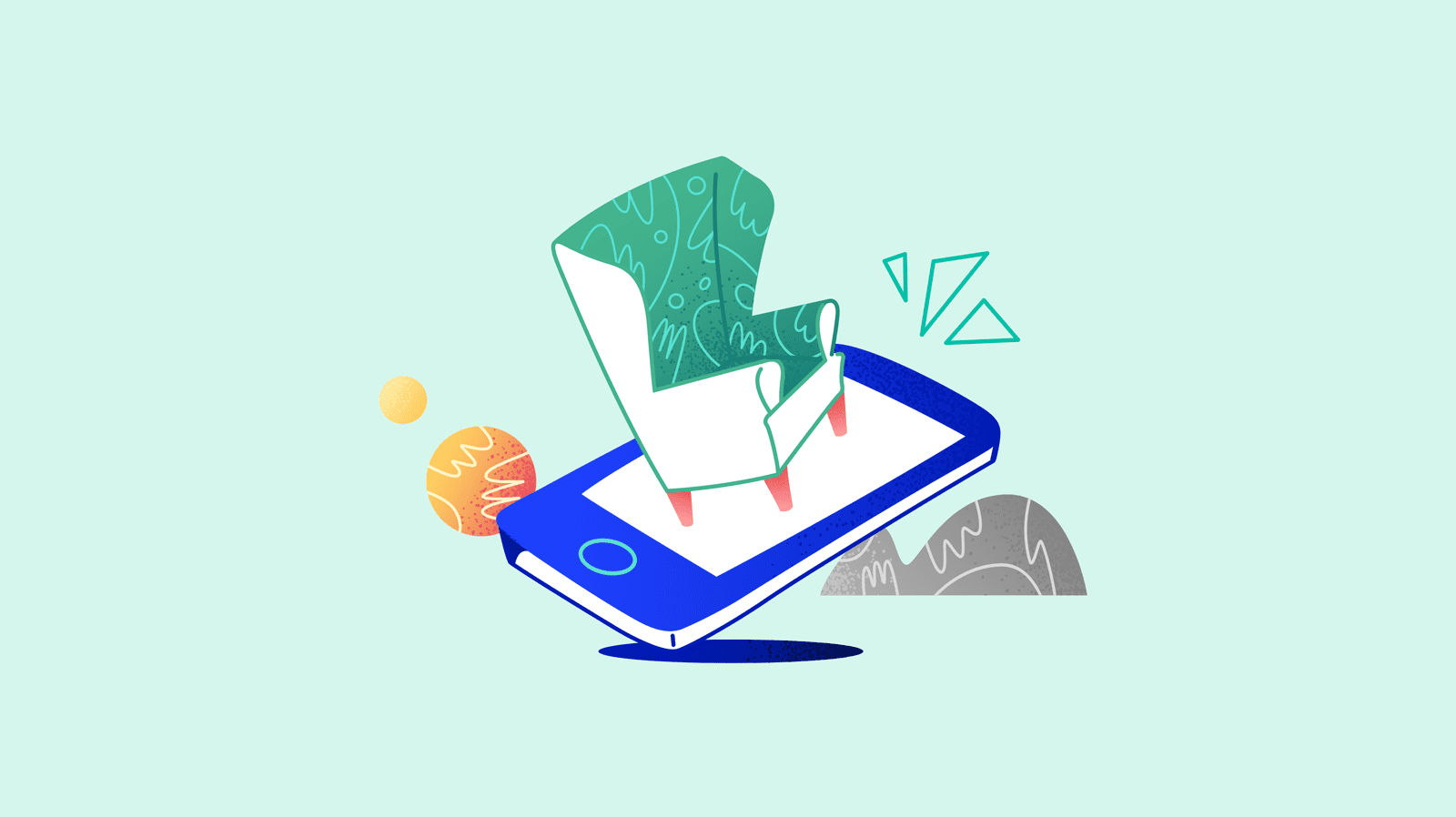 Augmented Reality for products: how to take advantage of it for your sales
Technology is advancing at such a rapid pace that the achievements that once seemed dreamlike in movies like Minority Report or Blade Runner no longer surprise us.
However, there is something that still brings out a "WOW!": augmented reality allows you to visualize a three-dimensional object in any space or surface as if it were actually there.
If a few decades ago many brands and sellers scoffed at the arrival of online stores, today many retailers began thinking that augmented reality was a silly, expensive and ineffective gimmick.
Not only is it a technology that is easy to implement for online retailers and catalogs, but will soon be an essential part of the digital shopping experience.
"The detail in the objects you see is excellent, and this makes the user experience even more impressive. Currently, the technology is sufficiently developed so that at times user can't tell whether what he is seeing is real or not."

Javier Cabañero, Dypsela CEO
76% of consumers say they would buy more things online if a test option was available before buying. Augmented reality has come as the perfect response to an urgent demand for better buyer experience.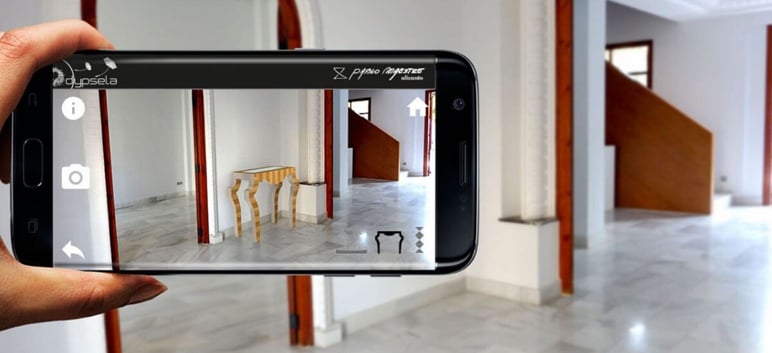 For this reason, the heavyweights of global sales and digital commerce are already incorporating augmented reality into their expansion plans.
→ Related: What other trends in ecommerce will there be in 2020?
Google bought Magic Leap, Apple did the same with Metaio and Facebook paid for the popular manufacturer of virtual glasses Oculus. Microsoft, Amazon, Alibaba or ASOS are developing their own initiatives.
Augmented reality has huge potential, and is sure to explode when the technology (and its accessibility for most buyers) is available.
"Having the opportunity to see a product three-dimensionally in Augmented Reality, at the right size and with realistic materials, achieves an appearance similar to that of the physical product. It allows the client to get an idea more than approximate about that product and clear doubts of how it will be integrated into their environment."

Javier Cabañero, Dypsela CEO
Will Augmented Reality applied to ecommerce have its disadvantages?
Some consumers recognize that if they had this technology at their fingertips, they would even stop shopping at physical stores so often. We increasingly have to go where the products are, it is the products that come to us.
But augmented reality could prove to be an interesting ally for physical stores. It would reduce the dependence of exposed stock and the size of the stores, if the testers or virtual mirrors became popular, where shoppers could observe the entire catalog of products.
While the average rental prices per square meter for retail do not stop rising, augmented reality could solve a big problem of space for franchises and small sellers.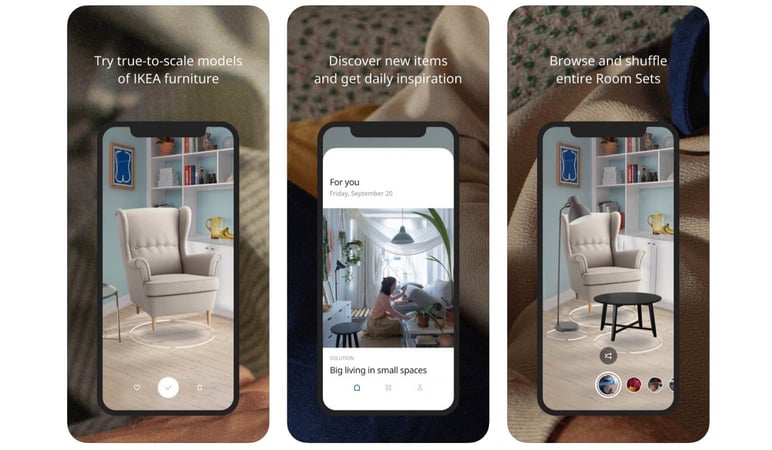 Augmented Reality vs. virtual reality: is it the same?
The easiest way to understand the difference between virtual and augmented reality is by considering whether the virtual is only part of the experience or the whole experience:
Augmented reality: When the virtual enters into the real world. This technology allows 3D models to render through a digital lens. An Ikea lamp in your kitchen, a Pokemon in a park or a signal that flickers on the sidewalk, indicating the route to a museum. A smartphone is enough to enjoy these experiences, without having to use expensive glasses or devices.
Virtual reality: Where you move to the virtual world. Through a special headset, you acquire a first-person perspective of a totally digital world. In ecommerce, it could be applied to replicate the experience of visiting a space, for example a house that you are interested in buying, but that is 100 kilometers away and you cannot easily visit.
How Augmented Reality works to display products from a catalog
Setting up augmented reality for ecommerce is as simple as adding the option to visualize these products in 3D anywhere.
And, developing the function is actually much easier than it seems.
Just look it, as technology is increasingly accessible to sellers of all types and companies of any size.
Until recently, implementing augmented reality technology was a very expensive project, but now you can add a 3D model to a website with no technical complication, and users can see it from their mobile or tablet. Today's mobile devices are easily capable of rendering 3D models.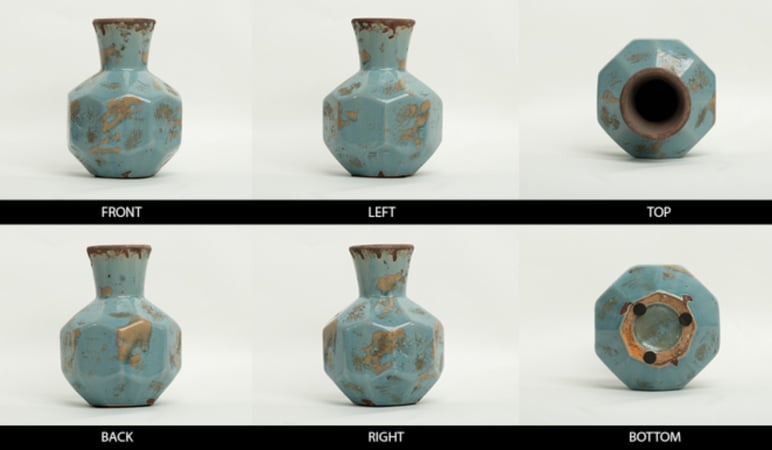 Ecommerce platforms such as Shopify already offer the option of linking the preview through augmented reality of the products of an online store. As a project of this caliber can intimidate, it is best to have a specialized service such as Dypsela, which makes the digital clones of your products, ready to use in an augmented reality viewing app.
Virtual models of a product are created from photographs of the product taken from various angles. Another relevant factor are the measurements, so that the product is always shown to the size most true to reality.
"Today it is no longer necessary to install an app, since you can see actually augmented content through the web browser. This technical advance allows viewing actually augmented content directly from web pages, social networks, e-commerce or even sending products privately."

Javier Cabañero, Dypsela CEO
The benefits of using Augmented Reality in online stores
The 4.0 solutions company Hidden Creative prepared an experiment in which a 2D ad for a toy was shown to half a test group, and the same ad in augmented reality to the other half.
Of those who saw the traditional ad, only 45% said they would consider buying it.
74% of those who saw augmented reality said they were willing to buy it.
The benefits are clear to both marketers and shoppers:
The user spends more time on the website and app. This content is very interactive and invites users to use it for longer than quickly reading a product description.
Features and subcategories are explored more easily. Browsing a catalog full of categories is tedious for most buyers. Thanks to the use of augmented reality, users can find options and functions they might have missed. Changing the color or size of a product is more intuitive and tactile than applying filters from a drop-down.
Satisfied customers make fewer returns, since each product is more accurately appreciated and it is easier to match the expectations of the buyer.
We're one step closer to replicating the physical shopping experience. One of the main complaints of online customers is not being able to hold the products like you can in a shop. You still can't touch them, but the experience is much more realistic and starts blurring the lines between physical and digital purchases.
It reduces dependence on customer service. Many inquiries made by buyers have to do with product features that they do not quite understand. Augmented reality will answer questions without having to resort to an employee so often.
It visually shows what is difficult to explain in writing. Augmented reality is interesting for most industries, but especially for the sale of complex products, which are difficult to display online. Makeup or large-scale products, such as a fence for a garden, are easier to visualize through augmented reality.
It works globally. There's no need to develop specific content for each region like with product information. Augmented reality can be used by anyone, anywhere in the world.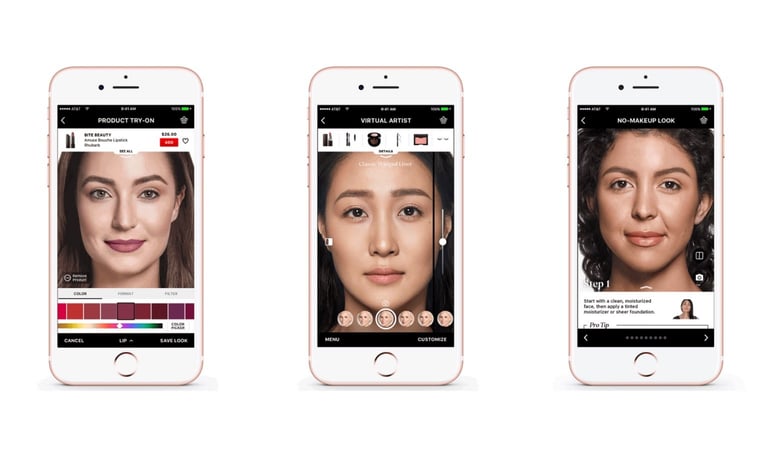 The advantages of Augmented Reality for the online shopper and its impact on the purchase decision
See the product in better detail
How will this car look in pistachio color and with chrome fenders? Will this vase be too big for the shelf? Where will I get the length of this skirt in size M?
The indecision of buying online is because shoppers can't hold the product. The probability of it not being apt having to be returned is high.
Augmented reality allows shoppers to "play" with products even better than you can in a physical store. You can try everything in the exact place where you want to place it or apply it. The most popular use is in design, decoration and clothing, but the possibilities are endless.
→ You may be interested: Augmented reality will also be key in B2B
Customize product suggestions
It will be much easier to suggest upsell and cross-sell to customers, since the typical "Related Products" section can be experienced 1st person. So it's more visual and generally a better experience to compare different products and add more to the shopping cart.
You can market to your customer with huge amounts of technical data how great a 70-inch television is instead of the 50-inch she's browsing. If you see how it looks on the wall of your living room, the effect is simply more persuasive.
Preview the final purchase
Just before paying, many users regret or feel doubts about some products and tend to "lighten it".
Being able to see added products at a glance, for example the complements of a set, makes it easier for buyers to have a more precise idea of ​​what they are paying for and replace compulsive purchases with more well-founded decisions.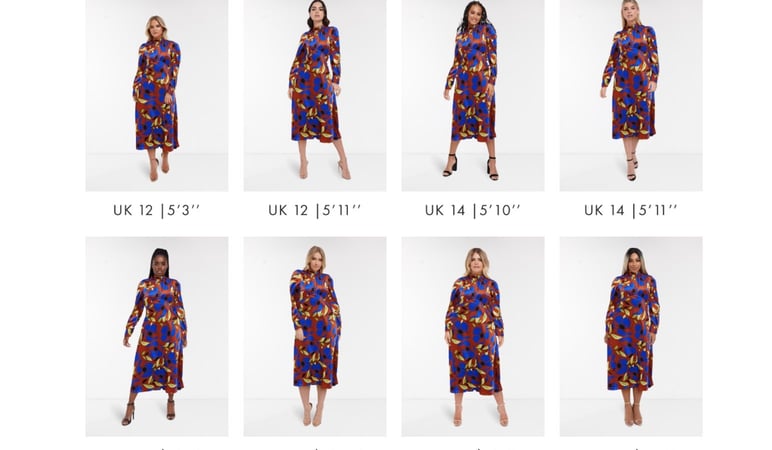 Improve the shopping experience
In general, the entire process of searching and buying is simpler, more fun and faster for users.
Instead of opening several tabs in a browser, spending ages reading descriptions and technical sheets, and tracking menus looking for the perfect product, the buyer interacts with a single screen that can display every variant of a product.
→ A very real idea: Why not use augmented reality at the booth of your next business fair?
Increase psychological satisfaction
One of the main experiential benefits for a shopper is holding the products. Online shopping has replaced this psychological reward with the promise of receiving a package later, like a present. Augmented reality goes some way to bringing back the shopping experience in bringing a person a closer to the product, even if it is virtual.
When shoppers view objects in augmented reality you get an astonished response that photographs or videos simply don't. Users feel more power, since they can study the product in their environment, for as long as they need, without an employee asking them to please not touch anything.
"Augmented reality is a technology that will certainly stick around. More advances in the tech will continue to surprise us, providing communication with a three-dimensional framework every becoming more versatile."

Javier Cabañero, Dypsela CEO

Javier Cabañero, Dypsela CEO