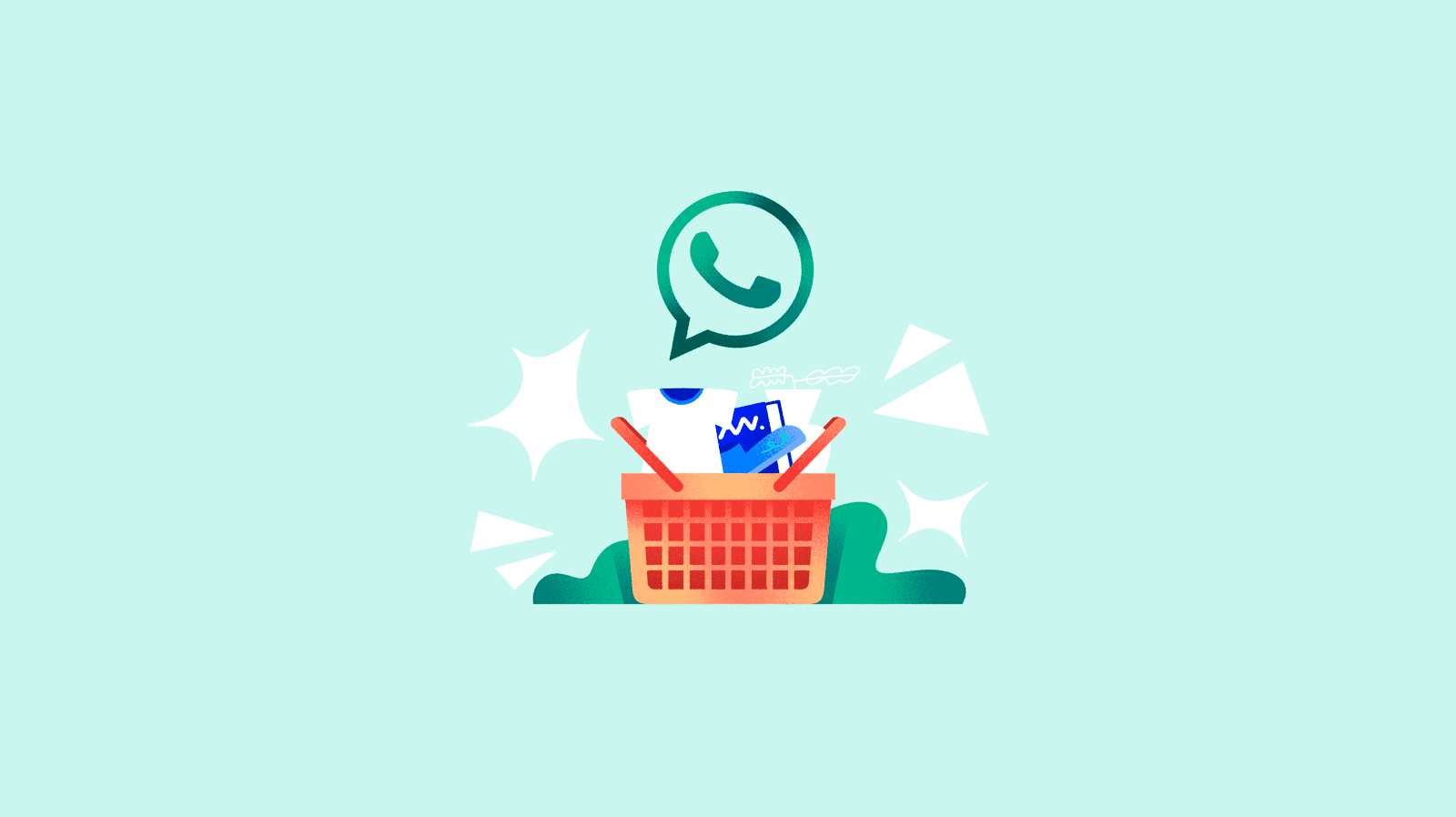 The possibilities and new ecommerce functions of social networks such as Instagram, Facebook Shops or TikTok are endlessly talked about, when in reality most users spend much more of their time elsewhere.
And they also do it without leaving their mobile phones: we are talking about WhatsApp. Despite recent changes to its privacy policy, millions of users continue to connect to the chat app every day to communicate with their acquaintances... and now also their favourite businesses or shops.
What's the good news for your business if you have an online shop? WhatsApp Business is the free alternative for companies that want to connect with their customers in a more agile way than by phone or email. And according to Zendesk 28% of companies in Europe, Middle East and Africa already use WhatsApp for their business.
Do you want to be one of them? Do you have doubts about how to integrate WhatsApp Business in your ecommerce? Let us explain it to you step by step.
Steps to use WhatsApp Business in your ecommerce
Choose a dedicated phone number for your WhatsApp Business account
Do not link your personal phone number to your business account to avoid confusion. It is possible to have two WhatsApp accounts on the same device if your mobile has Dual Sim or if you link a landline number to your Business account.
However, if the business account is going to be managed by several people, we suggest you use a dedicated mobile device for this purpose.
Complete your company profile
Here users can view basic information about your business, such as company description, email address, website and address if you have a physical shop.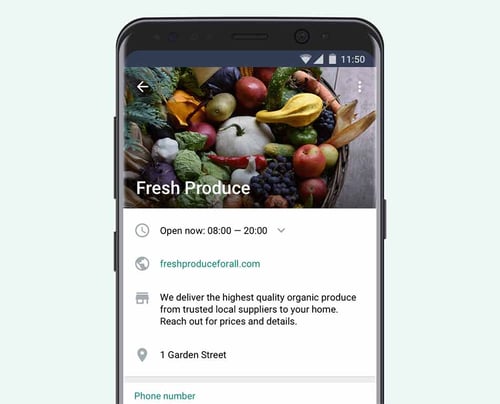 Create your customer groups
WhatsApp Business allows you to handle messages individually, just like any other customer service when a customer sends a question before a purchase or about their order.
But the app also gives businesses options to send mass communications, and for this, user groups are very useful.
The only thing you should bear in mind is that there is a limit of 256 users per group, so it is best to classify contacts into different groups. For example, one (or more) for customers to whom you can send official mass notifications about the status of your online shop or general incidents, and another (or more) for marketing to announce discounts, promotions or new launches.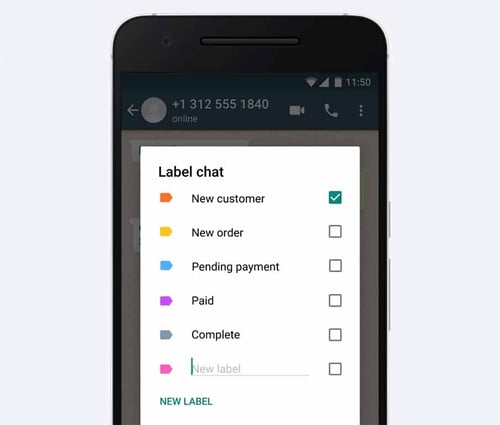 You can also tag contacts according to customisable categories, such as "Orders in progress" or "New customer". This makes it easier for you to identify customer types and filter bulk mailings.
Depending on the volume of customers you serve, you may have to work with several groups at once, which is more work than other types of ecommerce messaging platforms.
Prepare promotional and automated messages
It is important to keep in mind that only contacts who also have your business phone number added to their mobile phone will receive messages. The mailings will only work if the phones are mutually added.
Apart from these types of communications regarding notifications of interest to customers or marketing actions, an interesting function of WhatsApp Business is to use it as a contact chat with automated responses.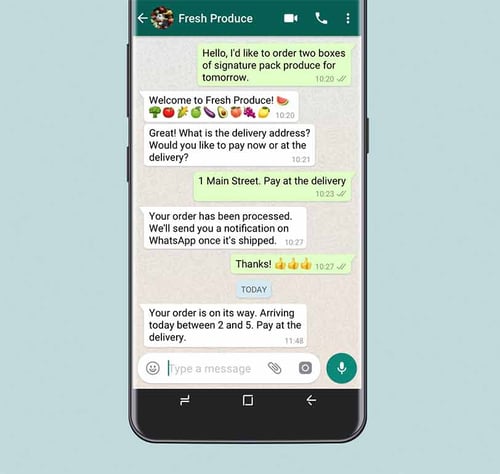 The app includes templates so that you can personalise your programmed messages when you are contacted by a customer. For example, a "Hello, we'll be right with you" or "Welcome, how can I help you?" message can be used to gather information before a team member can review the messages, or as a standby if you are contacted outside of opening hours.
If you have a technical team or are a large company that needs to integrate all your systems in a very controlled and personalised way, they also offer the WhatsApp Business API.
Activate direct purchasing from WhatsApp: new feature
WhatsApp Business has recently included a Buy button in its interface that allows you to consult the catalogue of an online shop without leaving the chat. It also integrates the option for customers to make purchases from WhatsApp.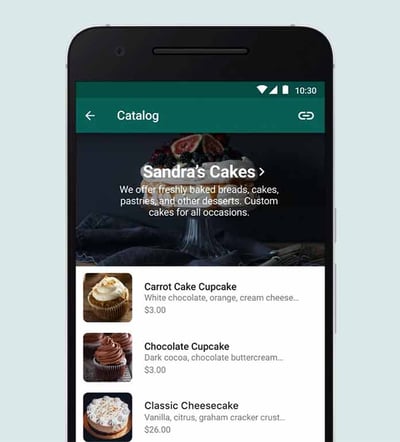 Adding your catalogue to a new sales channel such as WhatsApp Business is easier and faster if you have a platform that centralises your entire product catalogue, such as PIM. From this system you can control your products and send always updated content to any channel, from your online shop to marketplaces or social networks. Try it for free here with Sales Layer and discover all our connectors and APIs for various ecommerce channels.
Link WhatsApp functionality to your ecommerce website
If you are going to use WhatsApp Business as the main contact chat for your customers, make it visible and easy to open on all pages of your online shop, especially on the homepage, so that they can send their message.
Of course, it is essential that you have dedicated people to deal with messages received through WhatsApp Business. Instant messaging generates in users the expectation that their messages will be answered quickly. Nobody wants to send a WhatsApp only to receive a reply hours later... for that they already have email.