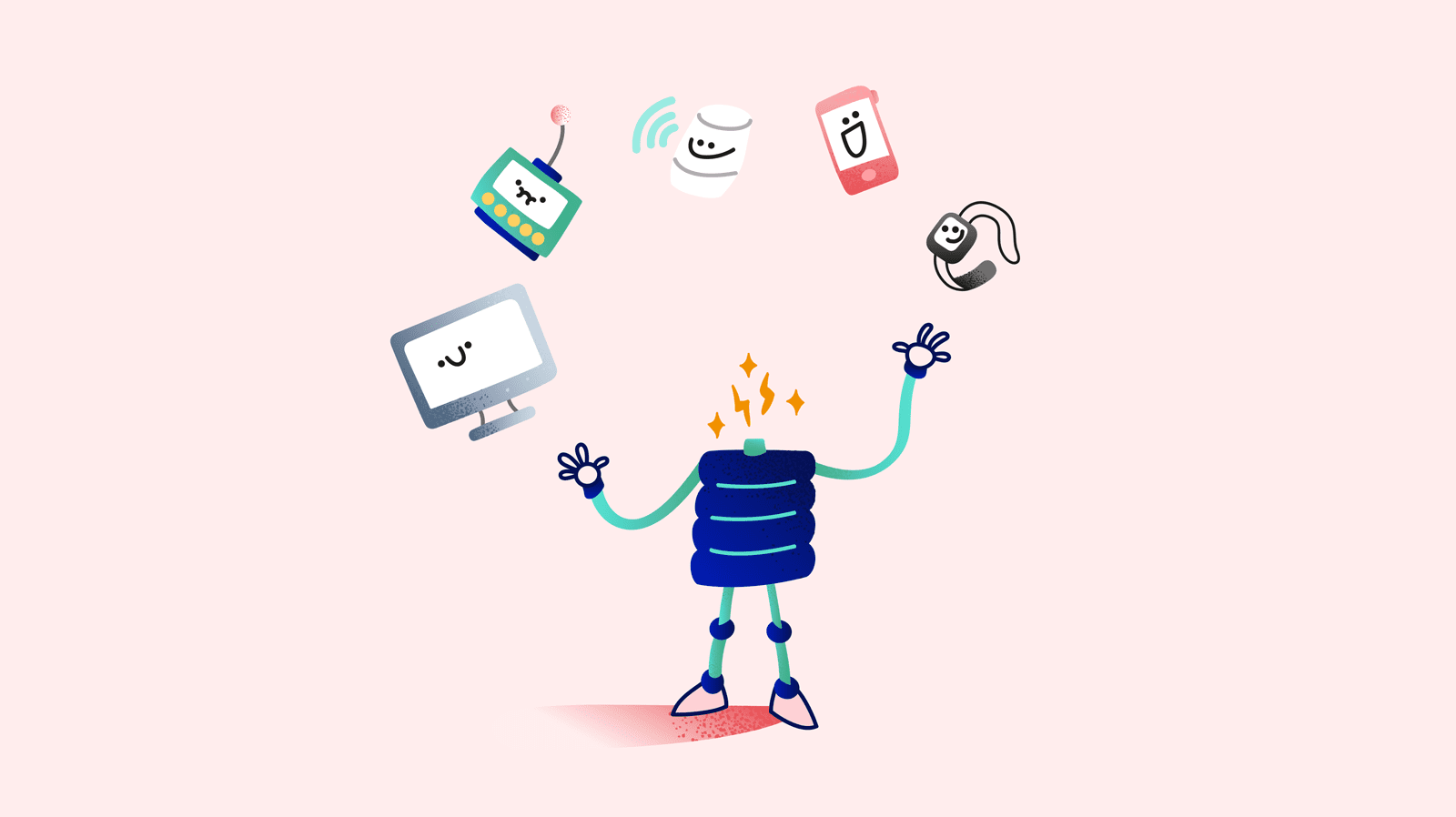 Ways of shopping online are constantly changing, and getting to know your customer is becoming more challenging than ever. Shoppers are looking for on-the-spot purchases and instant satisfaction, whatever channel or device they happen to be on.
Until now, to keep pace with this changing landscape the main advice was to adopt omnichannel marketing. But how does a move that sounds so appealing in theory, apply in practice?
The answer is headless commerce.
What is headless commerce?
Headless commerce is the buzzword for a new approach to trade, especially ecommerce.
Headless commerce is a strategy that's enabling businesses to be competitive and to respond more quickly to new user demands, since it allows them to find sales opportunities on all devices and platforms.
Headless commerce is based on an architecture in which front end and back end work independently. The system for sending content and product information consists of using an API that can be connected to any channel, such as mobile apps, smartwatches, voice assistants, or digital kiosk screens.
This means there's no longer a 'master' front end. Instead, you have an API to receive information concerning your product or users; payment gateways or checkouts on any device or application you choose; tailor-made designs instead of a single template, and a back-end CMS (Content Management System) that provides all the content.
The focus of headless commerce, therefore, is to unify all of these shopping experiences, to facilitate the testing and changing of content, and create an ecosystem where it's easier and faster to adopt innovations.
→ Also of interest: The omnichannel customer and their shopping journey
Headless commerce vs. traditional commerce
The main difference between the traditional marketing approach and the new proposals of headless commerce is that in the classical approach the front end and back end worked together, while headless commerce allows them to be independent.
Headless commerce involves eliminating the 'head' or front end of traditional commerce and uses an API to send content to any place. The relationship is no longer two-way: adapting a front end doesn't mean changing the entire back end.
This also means that, at the company level, the marketing and sales teams no longer work in isolation but instead, more collaboratively. Content and business needs can be unified and adopted more quickly than before.
→ Also check out: How to effortless manage multichannel catalogs
Differences between traditional and headless commerce
Development
Traditional: A design that's rigid, since you can only use the front end if it's linked to a back end.
Headless: A free, flexible design, based on API calls.
Customization
Traditional: A predetermined experience
Headless: An experience that's easier to adapt to each user, application and screen
Flexibility
Traditional: Changes to the front end and back end always go hand in hand.
Headless: Changes to the front end are independent of the back end.
→ Discover the difference: Cross-channel vs. multichannel marketing
Benefits of adopting headless commerce
Competitiveness
Headless commerce allows you to adapt more quickly to market and consumer demands, creating shopping experiences that are faster as well as better suited to different situations.
Consistency
User experience is strengthened across all the channels being used. You can customize content on the web, apps and social networks and ensure that your data is equally consistent everywhere.
Customization
It's much more user-friendly for customizing experiences to each platform, device or customer. This will improve the evaluation of the shopping experience and the perception of the brand, which will gain much more personality than if a single design is used.
Optimization
Headless commerce makes it easier to carry out A/B tests, since you can vary the front end without having to alter the entire back end. Like this you can more quickly get results to show which designs and UX work best, and apply any changes with minimal delay.
Agility
As the pace of making tests and changes increases, the time-to-market is reduced and you can make product launches, promotions or seasonal changes more quickly.
→ Related content: Tips for creating a multichannel marketing strategy
It's good to lose your head: the omnichannel opportunities of headless commerce
The buyer no longer needs to open a website in order to browse or purchase a product. They can use their Instagram account, their Alexa device or the built-in display in their fridge or smart car.
The variety of sales channels has made the move to an omnichannel strategy essential for any business that wants to retain its relevance. And the main feature of an omnichannel experience is that the user receives the same quality and customization on any device or platform.
Synchronizing an increasing number of channels is a difficult and delicate task. The headless commerce approach serves to streamline the application of an all-channel strategy with the benefits it brings: multichannel shoppers tend to spend 4% more in store and 10% more online.
By means of a headless commerce system, you'll be able to add new sales channels quickly and easily, since it won't be necessary to create a new back end for each one. Having a central database and an infinite number of front end possibilities allows you to opt for more integration, more rapidly and using fewer resources.
→ You might also try: Why PIM is the best tool for your omnichannel strategy
How to build a headless commerce architecture
Now comes the tricky part: how do you go about adopting a headless commerce strategy in your company?
Before taking the first step, approach the situation with a cool head:
Find out if this is what your company needs right now. The jump to digital and omnichannel may seem inevitable, but it depends on your company's turnover and sales, its sector and type of product, and current phase of development.
Compare the benefits of headless commerce with the goals of your company. If these are to gain a larger audience, to increase sales or to expand your content, it is likely that this is the right strategy.
Check what resources you have available and what solutions you would have to adopt. A strong IT team is a must in headless commerce, as you are constantly working with APIs.
Be realistic about how long it would take to implement this approach in your company and the impact it would have on learning and changes to the work routine for all. From that, figure out whether your team is ready to take the leap now or if it's better to wait until you're more prepared.
How does headless commerce architecture work?
Headless commerce is based on a multichannel API. The API will send information or data from the back end to any system where it is needed, at the precise moment it's requested.
The usefulness of an API in headless ecommerce is in facilitating the incorporation of content and sales actions into any system, and it permits the creation a broad and complex network without incurring disruption in data or connections.
Some ecommerce platforms such as Magento or Shopify Plus offer an API that's adapted to these headless ecommerce needs. What is indispensable for an omnichannel or headless commerce strategy is Product Information Management (PIM) software, which makes it easy to organize data that's consistent for any purpose or device.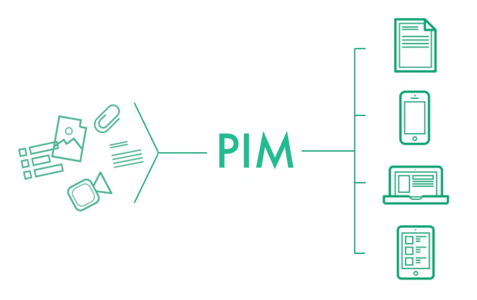 A PIM is a key tool for the task of distributing content and products across various channels in a manner that's streamlined, reliable and easy to customize.
Both before and after implementing a headless structure, PIM software will be a solution that connects your content and product information with the API and any channel or front end you already have or intend to incorporate.
→ Related content: The best inventory management software for an omnichannel strategy
The challenges of headless commerce
It's never quite a bed of roses, even for a system that seems to bring only benefits.
The implementation of headless commerce is a challenge for any company, and implies some disadvantages that should be considered:
You'll need a lot more resources: Since it involves a backend-based structure that lacks a single front end, it's vital you have a good team of developers to create and maintain each new channel.
It's costly: Both for time spent in development and implementation and for your team.
There are no previews: Since there's no central front end template, you won't be able to see what each new design and change is like before implementing it. This can make it difficult for the marketing team, who will depend on the work of IT and won't have any platform from which to make and preview changes or designs on different devices directly.
→ And if you decide to implement it: How to build customer loyalty with an omnichannel network
Conclusion
It's worth investing in headless commerce if you want to build a stronger omnichannel network, if you already have a CMS that you can use as an operational base, if you sell on many channels, and if you'd like to reduce the resources allocated to products and content while organizing all of these from a single place.
Taking this leap to a headless experience is much easier if your company has already taken some steps towards digitization. Starting with the help of a PIM system can make it less traumatic for your business and will establish the centralized organization of your data that's so essential for today's brands and retailers.
Try Sales Layer's PIM free for 30 days or watch a guided demo — and avoid losing your head over all the data and new channels you'll need in order to convert your business strategy from traditional to spectacular.