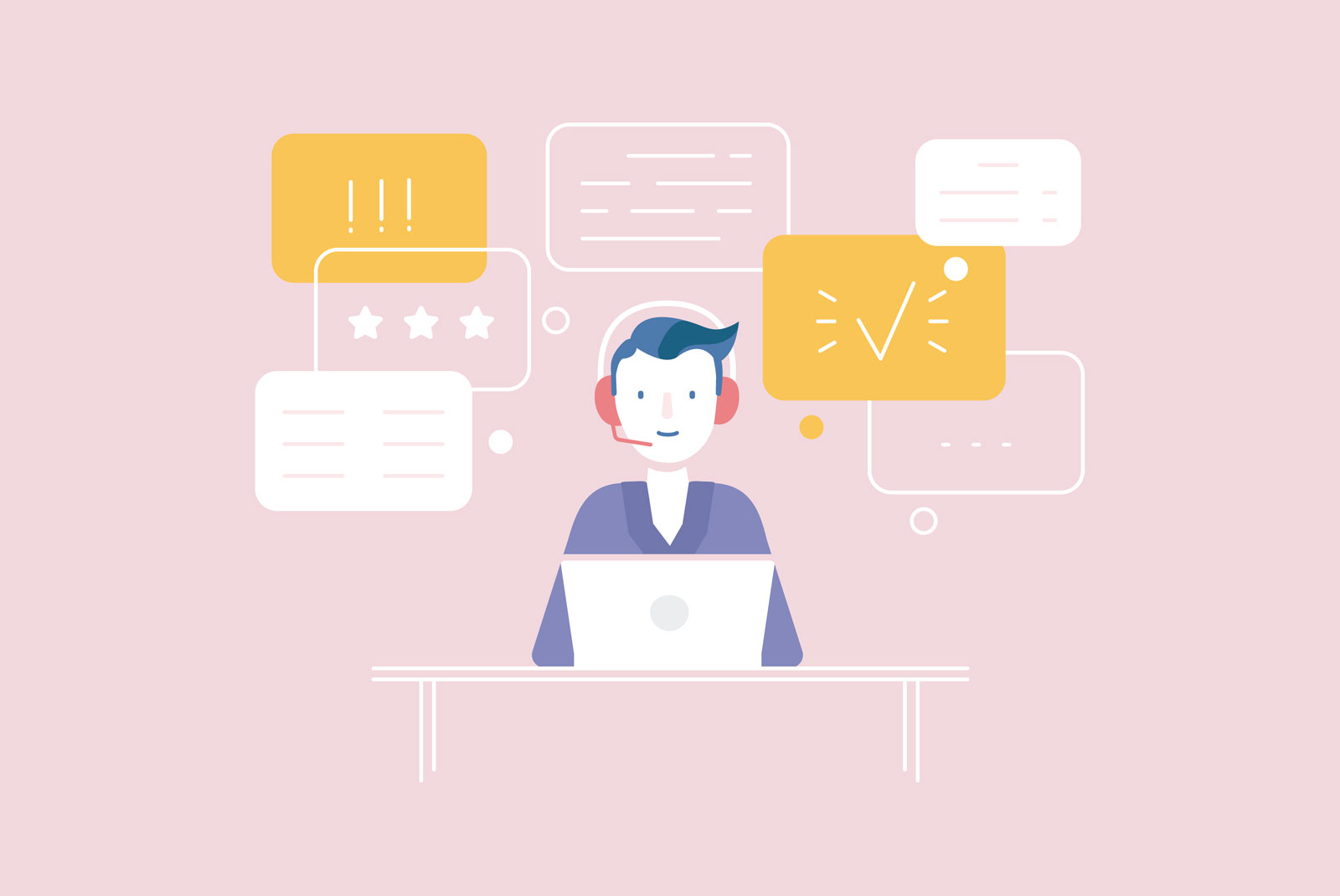 It hardly needs to be mentioned that consumers today live hyperconnected lives, with constant and immediate access to emails, Whatsapp messages and social network messaging. What's more, due to the rise in voice-activated technologies, this hyper-connectivity is maybe even greater, since even their hands are no longer required to operate electronic devices.
This omnipresent electronic and technological communication implies a major challenge for brands, which must focus their efforts on getting their messages through to consumers at the exact moment of a purchase or decision making without being so intrusive that it is damaging to their brand.
And it is here where multichannel marketing and cross-channel marketing come in, whose purpose is to establish better brand-consumer communication through various touchpoints.
Index
What is multichannel marketing?
In multichannel marketing, customers use a single brand channel to purchase a product, such as mobiles, tablets, computers, etc. While these brand sales channels offer similar services, they are not connected to each other, and therefore share no information. In other words, if a client makes an online purchase and later buys at a store, the retailer will have no access to the customer's records.
→ Related: Multichannel marketing for e-commerce | All you need to know
The reason for this channel separation is that each company department is essentially a targeted sales channel, and they share no information of any kind – what's more, between a brand's channels they usually compete to see who gets the most sales. Therefore, the main purpose of each channel's sales strategy is for the consumer to purchase through the same channel and preferably keep coming back for more.
What is cross channel marketing?
Cross channel marketing refers to a strategy that integrates all possible channels in order to improve and spice up the users' purchasing experience, taking it to the next level.
How? Through the exchange of information between channels, unlike in multichannel marketing.
→ Everything you need to accomplish the best cross channel strategy is called PIM
"At this moment in which the proliferation of channels is ever-growing, it is impossible not to consider the great benefit that having a strategy of this kind implies for a brand."
Now, customers no longer need to make their decision based on only on one channel or the other; they can start their purchase using one of them and later complete the purchase process on another channel. A very common example among fashion retailers is that users buy online and opt to make the pickup at the store, or vice-versa – they verify the quality of the product in store, to later make the purchase from their homes.
→ Read more: Generate more sales in your e-commerce with these tips
The route that a consumer traverses throughout the purchase process across each and every channel will be recorded, and this is highly valuable information for the brand. Because it is always working to enrich the purchase processes, improve consumers' perception of the brand, and above all, foster positive purchasing attitudes among customers. The latter is supported by the adaptation of the messages over each channel.
Cross channel vs. Multichannel marketing
Cross channel marketing combines several channels; in other words, it uses multichannel marketing to enhance the user experience, putting the channel in the background and turning the brand into the true protagonist. But that's not the only difference – let's take a look at them in the following overview:
| | |
| --- | --- |
| Cross channel | Multichannel |
| Brand presence in multiple channels – all of them integrated. | Brand presence in two or more independent sales channels. |
| There is no holistic brand experience, due to the adaptation of each and every channel. | There is no global brand perception. Each channel implies a different identity. |
| The brand personalizes its messages based on the target audiences. | There is no message, promotion or personalization of offers. |
| There is a greater level of flexibility across all sales channels; in other words, what is defined for one channel may not apply to another. | Marketing and sales messages are homogenized across all channels, even though each channel might be working independently from another. |
If you are thinking of implementing channel marketing into your business, here are some examples of how cross channel marketing uses multichannel marketing to develop apps and create truly spectacular user experiences worthy of science fiction.
One of the most significant examples of cross channel marketing is the app developed by Ikea, through which customers can see how their selected furniture would look in their homes. To do this, the app uses augmented reality, users can choose items from the Ikea catalog to drag and drop into their room and see how their purchase would look in reality.
→ Find out more: How IKEA doubled its sales thanks to Product Information Management
As you can see, two channels are being used at the same time (the mobile app and the catalog), which exchange information to bring the user the best experiences.
Another case in which cross channel marketing was used as part of the sales strategy is Birchbox – monthly beauty boxes customized to the style and characteristics of each user.
The look of their Manhattan store uses the same aesthetics as their website. What's more, at the physical store there are several tablets that clients can use to browse the website while whilst browsing products in-store, adding products through the application, using their monthly beauty box, reading other clients' reviews, etc. This is, without a doubt, a full brand experience that enhances the user experience and while doing that, allows them to improve their business strategy according to the data they collect on their users' preferences.
And since good things come in threes, here's another case in which the user experience is put under the limelight.
It is the case of eBay, which developed an app for New York's Rebecca Minkoff. This app consists of a virtual mirror that allows clients to navigate Minkoff's website and add outfits to a selection in the app. When they have finished, a store employee will bring the clothes to the fitting room and a notification is sent to the user to let them know they can go and try them on.. In addition, each fitting room is equipped with a connected mirror allowing clients to purchase clothes with just one click.
There is no doubt that this is a cross channel marketing experience that makes purchasing easy, comfortable and adds real value to the user experience. A feature many have dreamed of!
If we are truly invested in offering the best experience to our customers, implementing a cross channel strategy would be the best option. Because it allows us to have an integrated vision of all channels and a better customer profile, which enables the personalization of messages during communications and the interrelation between them, offering a more human brand image.