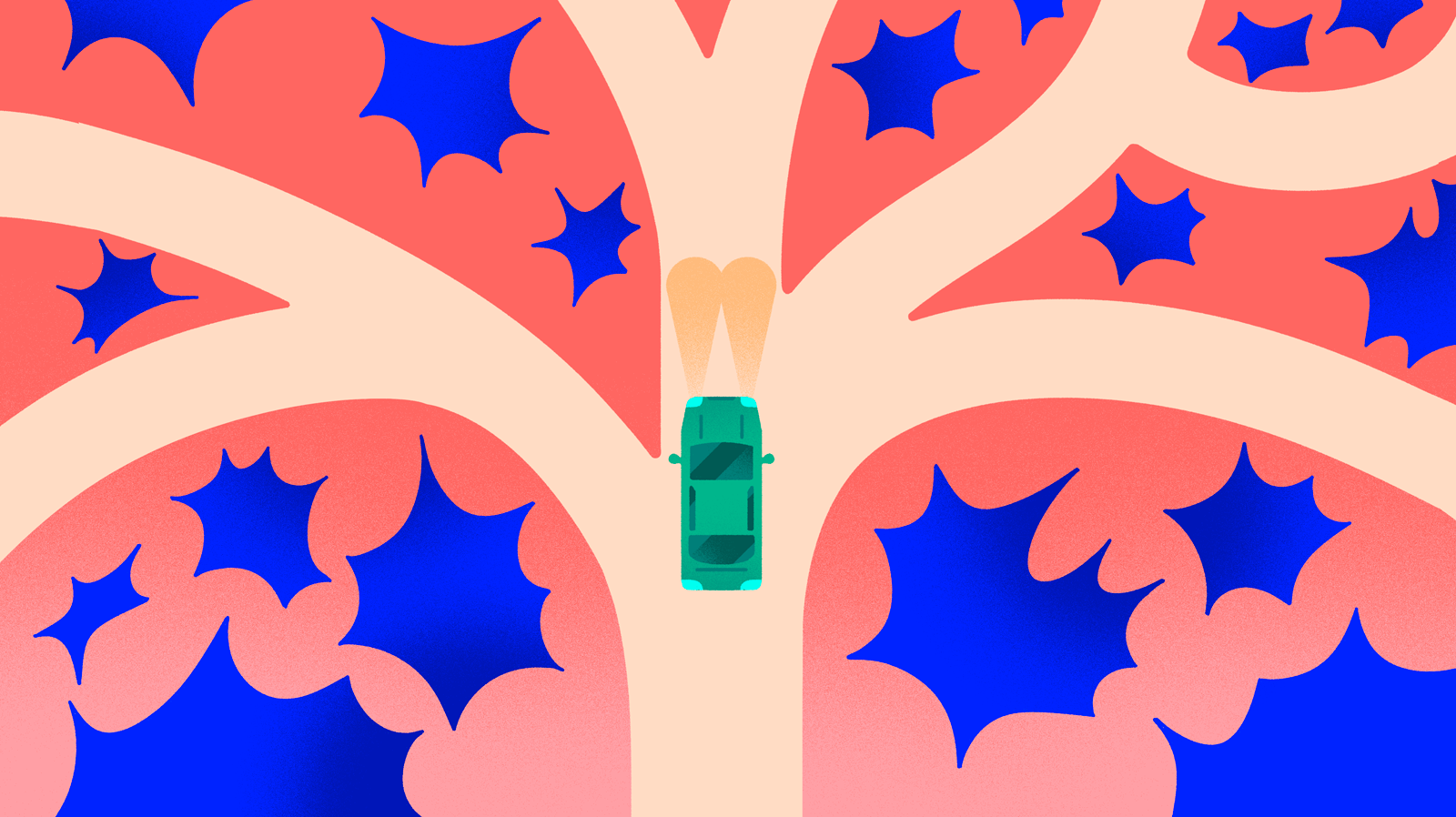 Do you have an online shop and are thinking about selling your products on a marketplace? Did you start selling on marketplaces and now you are having doubts about whether you should expand to other channels? Or are you thinking about opening your first online sales channel?

Here we explain the advantages of opening new ecommerce channels and how to choose the most suitable ones for your business.
Benefits of adding new sales channels
The larger the audience the more people will buy: The more channels you open, the more likely your products will be discovered by new consumers. This does not mean that everyone will be interested, which is why it is so important to choose the right sales channels.
More flexibility when shopping: Omni-channel experiences allow users to find many ways to buy a product. If you make it easy for them to access your product in different ways, for example through an Instagram post or a mobile app, they will have more options to decide how and when to buy.
More revenue streams: Although an increase in conversions depends a lot on the choice of online sales channels and the actions performed in each of them, opening new channels in ecommerce can translate into more opportunities to grow your business and diversify where your revenue comes from.
Lower costs than a network of shops: Opening an ecommerce shop and boosting the online presence of products is still cheaper than the investment needed to open a physical shop and many branches in different locations. In an increasingly digitally connected world, globalising a business is more cost-effective and easier via the Internet.
Higher quality traffic: Typically, the goal of any ecommerce business is to centralise visits to the online shop, which is the most profitable source of revenue. Opening related sales channels allows you to attract more traffic to your website that really fits the profile of the buyer you are looking for.
What should you consider before opening new online sales channels?
If you are a manufacturer of your own products, or a retailer of several brands.
If you sell in a B2C or B2B environment.
If you have your own warehouse or use dropshipping.
If you follow a direct sales model (D2C) or through third parties.
If you are a generalist brand or a brand of more exclusive products.
If you are targeting a wide or small/specialised audience.
Whether your strategy focuses on price or quality.
The type of product you sell.
Whether your products require special storage and shipping conditions.
The type of shopping experience you want to offer.
The long-term growth plan of your company.
The budget available for ecommerce maintenance.
The 4 main sales channels in ecommerce
Online shop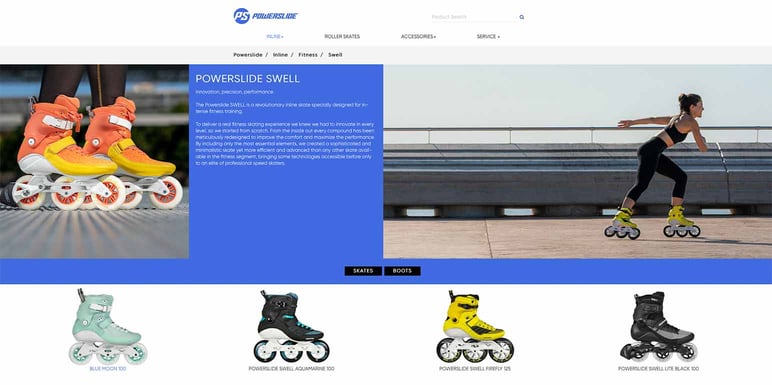 Publishing your own website or mobile app with your product catalogue is the most popular, safe and useful option for brands and even retail chains of any size.
It is an option that requires a good investment in time and resources, to ensure that your online shop is a good quality one, has an attractive design and browsing and shopping experience for the user, and has all the certifications and technical reviews that guarantee its operation. In addition, you will have to work well on SEO and the quality of product information to guarantee your online search rankings and satisfy shoppers who rely more on shops with complete content.
A PIM (Product Information Management) platform is the best option for launching any type of online shop, but especially if you manage many product references. This platform centralises millions of data and allows you to update your catalogue and send the data to as many ecommerce channels as you want in seconds.
Dedication to your own online shop pays off, as you control your entire sales process, store customer data, manage customer service, and can manage and update your product catalogue at your own pace and control the quality of the data.
Marketplaces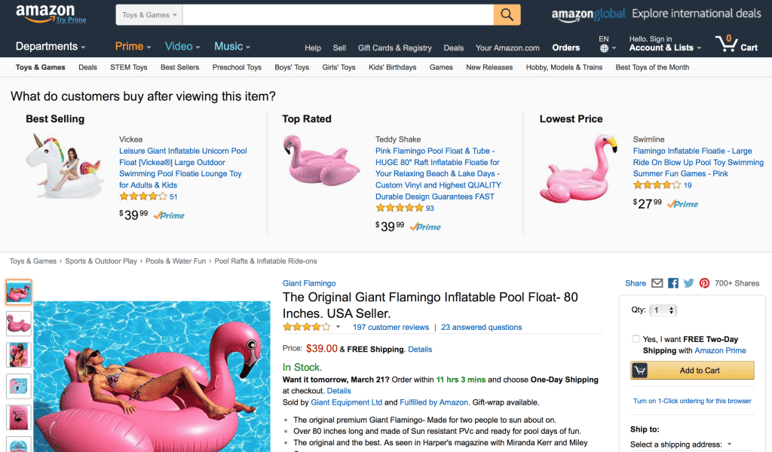 Marketplaces are a popular option for both buyers and sellers. On these websites, brands or sellers can publish their products, manage the logistics or leave it to the marketplace. However, there are fees for sellers, which makes them less profitable in terms of sales.
Nonetheless, they are a huge entry point for customers, although most buyers who use marketplaces are looking for the best price and not for brand loyalty. Therefore, selling on marketplaces can be a good complement to an ecommerce channel strategy, but in moderation and choosing very well the type of marketplace and the business model to be applied in it.
Social media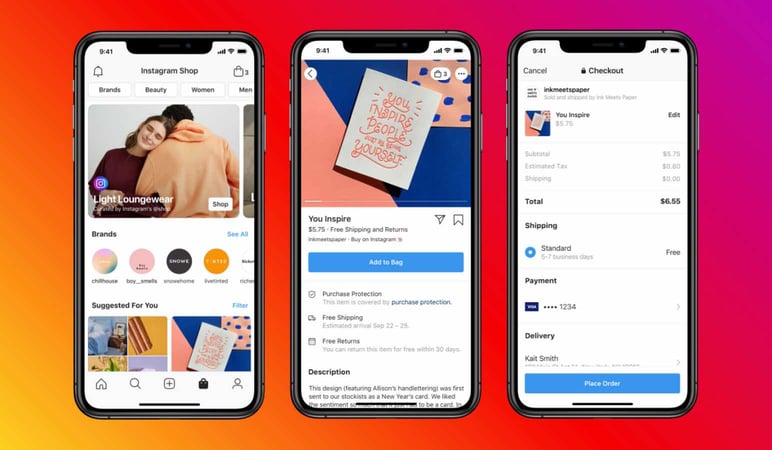 Although marketplaces are the current kings, there is a great acceleration in product sales through social networks.
Many social media companies are already launching integrated ecommerce channels to make it easier for brands to sell directly to their audiences without having to go through another platform in between. By clicking on a photo or video, users can see the price, options and order the product they want.
These options are already available on popular social networks such as Facebook, Instagram and Pinterest, and will start to roll out in a big way soon on TikTok.
Product comparison sites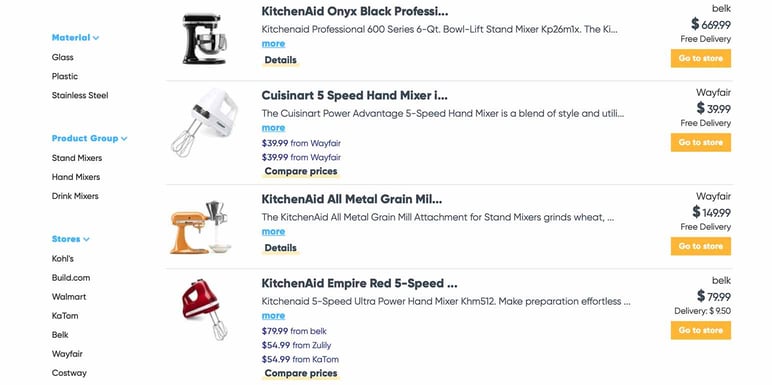 Pages dedicated to comparing products in the same category work in a similar way to marketplaces. That is, a user performs a search to see all the options available from different brands, such as Shopzilla or PriceRunner.
However, the difference and advantage of this type of ecommerce channel is that comparators do not sell the products or act as an intermediary, but link directly to the pages where the products can be purchased.
The conclusion is that, wherever you sell, your best strategy for communication, distribution and sales channels is to have a PIM system that allows you to connect your product data to any channel in an automated way. No more manual uploads, no more spreadsheets travelling from one computer to another.
At Sales Layer we include connectors for marketplaces such as Amazon Vendor and Google Manufacturer, among many others, and we let you try it for free here or ask us for a personalised consultancy to show you how easy and quick it is to set up your multichannel ecommerce network.