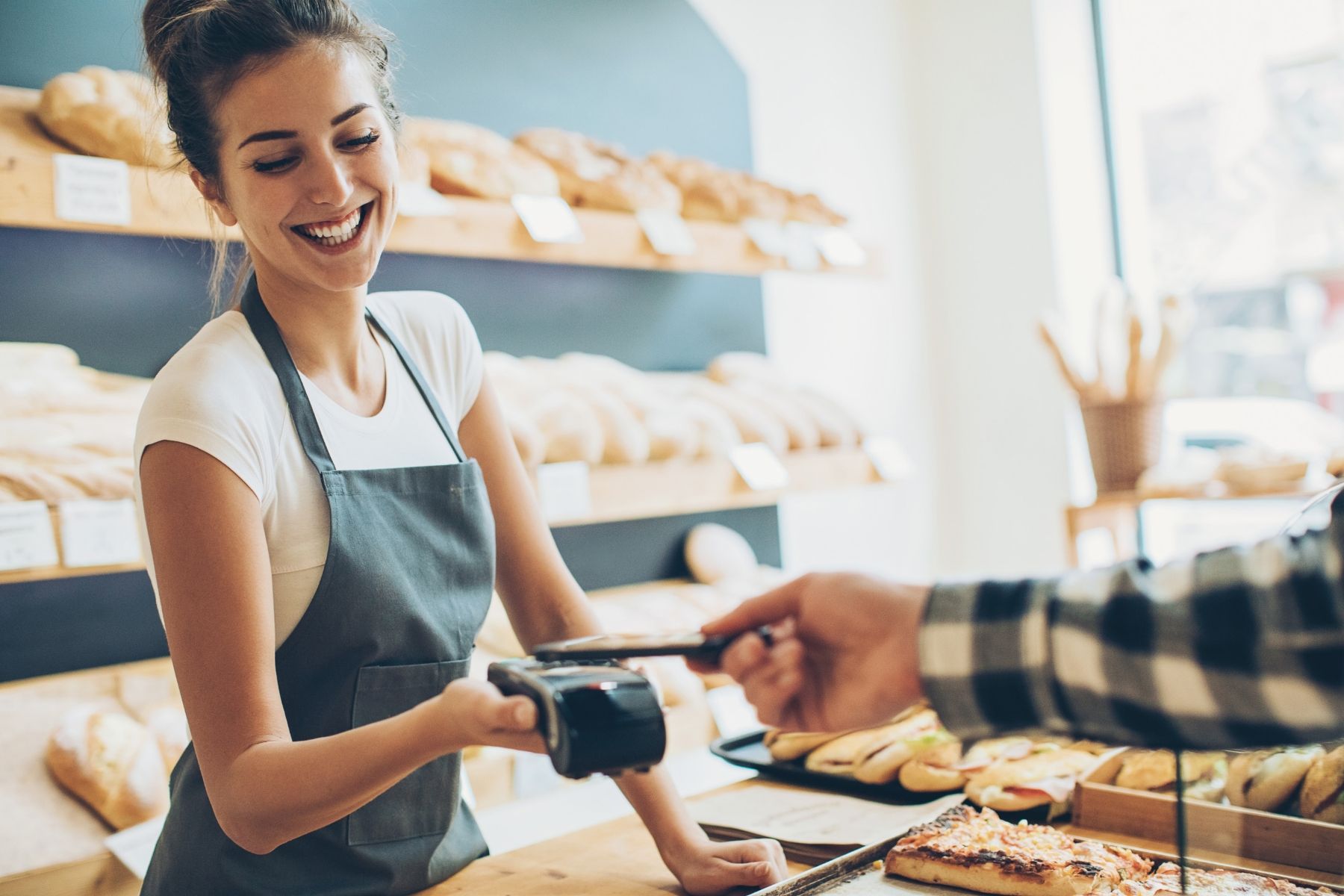 It's a bit awkward to pronounce and may at first sound rather hesitant, but m-commerce, or 'mobile commerce' has become a solid reality, and the word should be on the lips of all marketers and sellers.
Physical stores tremble at the advance of e-commerce and digital search and purchase channels, like the now-familiar website. But websites themselves should start taking notice of an alternative channel that could soon leave them outdated.
Taking your cellphone out of your pocket – it's a common gesture that you and millions of other people around the world engage in every day. In fact it's become part of the daily routine, where people can visit hundreds of thousands of shops from the subway, sofa or post office queue.
Yet cellphones are not just another device into which all that product content can be transferred, keeping your data in the same way it was organized before.
For smartphones, other specific preparation is required; besides which, cellphone users have habits and expectations that are different from opening a website on a computer.
Smartphones are the new competitors or allies of your business. And they've come into your customers' pockets to stay.
Table of contents
Mobile and smart shopping: statistics of usage and sales from smartphones
Nowadays, whether you sell rubies or tomatoes, an omnichannel business strategy including online channels is already essential.
However, the real shake-up began a decade ago when a market for more sophisticated cellphones, or smartphones, was established.
The advantage of smartphones as an online shopping tool is plain to see: they allow swift, 24 hour, seven days a week access from anywhere, even on the go. A smartphone provides both convenience and savings: you don't have to leave the house, walk or take the car to get to the only store that sells a certain brand of thermal socks.
In short, the number of online purchases via cellphones has grown at breakneck speed over the past decade, and the actual journey of product discovery has changed too.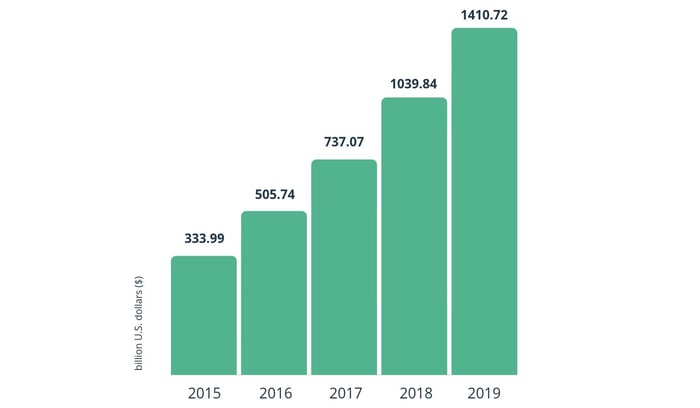 Lower prices, both for powerful smartphones and for Internet and mobile data tariffs, have made it possible for 2 billion people to be connected to date, with 25% per year in growth. According to a Google study, 80% of people use their cellphone on a daily basis to connect to the Internet and that's for an average of more than 80 hours per month.
In some countries it's cheaper and easier to access smartphones than computers, which explains how in India web traffic from cellphones reaches an astonishing 80% of the total. The Asian Pacific region has the highest level of penetration for online purchases via smartphones, up to 46% of the total according to Statista, and this channel will be the main gateway to these markets for giants such as Amazon and Walmart.
New mobile search and shopping behaviour
Where online shopping is concerned, sales via smartphones account for a third of all online conversions, and will reach 54% of total e-commerce sales by 2021. 88% of users say they make an online search on their cellphone or tablet before proceeding to buy (whether that's done through other digital channels or in physical shops).
This emphasizes the importance for any brand to have an omnichannel strategy which will ensure uniform product information across all sales channels, and make it easy for the customer to find the same catalog and information whether from cellphone, computer, app or store.
Habits of searching and shopping from smartphones can vary geographically, but also by demographic, depending on the average routines and customs of each country. However, some studies on global markets (United States, Canada, United Kingdom, Spain, Italy, Brazil, Mexico, China and Indonesia) show very similar trends around the world.
For example, the time of day with the highest mobile consumption is in the morning between 7 and 10am, but it's unlikely all those users will make hasty purchases so early in the day. Such information is more likely to assist them in visiting a shop later, or for keeping a reference link and viewing it on their computer in the evening.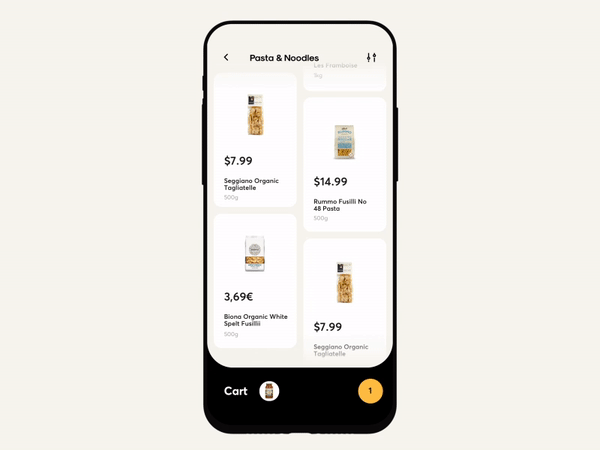 Website or app: Which of these is most commonly used by shoppers from their smartphones?
Launching into the digital sales channel that's facilitated by smartphones, means making more decisions than you might have realised.
This is a device with its own divided internal market: the use of apps that can be downloaded and in some cases used offline, and web pages that can only be viewed from a browser and in online mode.
Although smartphone usage time is higher for apps (80% of usage time) than for browsers, websites are shown to be more reliable and attractive for online shoppers than branded apps: with one condition however, that these should be mobile-optimized sites ensuring a good upload speed, because the most important factor for the cellphone user is speed.
It's cheaper and more efficient to optimize a pre-existing branded website than create a mobile-only version, which would then cost a fair amount to adapt to other channels.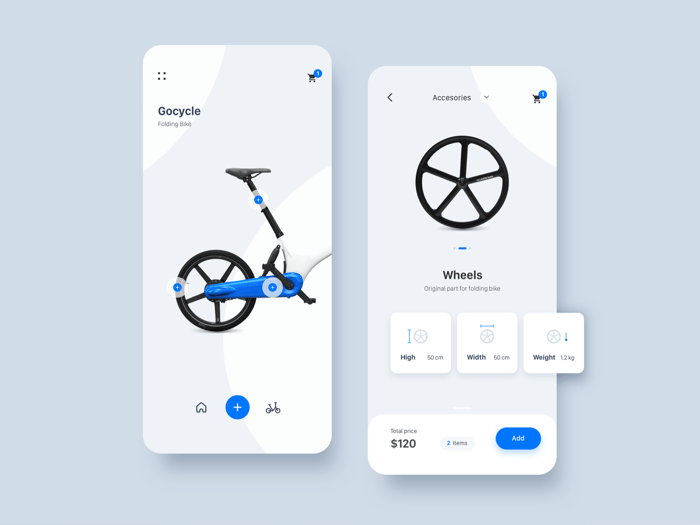 Designing an app can involve a lot of resources and time, and its success will depend on the type of audience, since not everyone wants to install an app on their cellphone, or perhaps they can't be bothered to download it just for a quick query.
Advantages of apps in m-commerce
Simplicity of search: When using your cellphone, it's much clearer and faster to browse a catalog on an app than on a website (where there's also a slower loading time, images that usually appear at a smaller size and there may be browser compatibility issues).
Added features: A well-designed app can enhance user experience with additional options that make use of more of the functions of smartphones: the camera (for visual searches or scanning a credit card instead of typing its number), GPS (to locate stock in nearby stores), or bluetooth (to play content on another device, such as a tutorial or demo video for a product).
Offline use: This feature isn't available across all apps, and in e-commerce it doesn't seem very advantageous, since the user won't find real-time information about stock. However, it is useful for browsing lookbooks and catalogs when there's no immediate intention to buy, and it saves on data usage for on-the-fly searches.
Marketing value: Apps attract high user traffic through discounts and promo codes. But beware, many users hate having to register before they can purchase from a website or app. Nevertheless, this step is very useful for your marketing department, since an account created from an app provides a new contact for your mailing list.
→ Take a look at these incredible 10 micro interactions for websites or mobile apps
All in One: the future value of the smartphone for commerce
Let's take a look at the smartphone's value as a triple tool for a company selling products or services:
Search tool: Before going into any site, users can search and compare goods and services, thus discovering physical stores that would otherwise have gone unnoticed, or online stores without physical premises. In addition, cellphones make it easier to connect customer and brand. For example, if a product is out of stock in a given store, it can be ordered online for collection at the same store or home delivery, and the customer will receive instant notification on their smartphone.
Financial tool: A smartphone can serve as a database of the user's funds, complemented by apps that control budgets and spending limits, as well as storing promo codes to be applied later when shopping online or in a physical store.
Payment tool: The smartphone has made the purchase process easier and more secure, as it can be used for storing credit card data (such as Apple Pay). It's now safer and faster to transfer personal data to the store, both for payment methods and shipping details.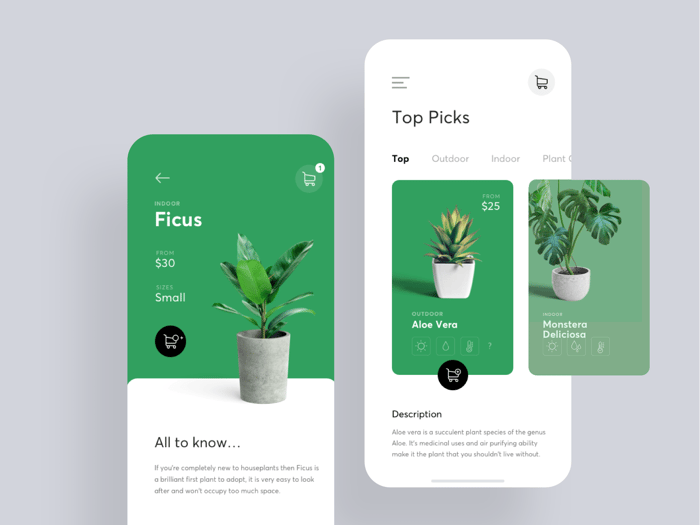 The rapid expansion of mobile-commerce
Given this string of advantages, why are some companies still not investing in mobile-commerce to sell their products?
The main deterrent for brands is the amount of investment required to create apps and mobile-friendly webpages, compared to the convenience of continuing to use their traditional website. However, the main criticism shoppers make about any given online store is that it is not mobile optimized.
Businesses that adapt their digital catalogs to this new sales window will thrive. Not by accident, according to Shopify, mobile services counted for 77% of online traffic and 67% of online sales in 2018.
And if you look at key sales points during the year, the arguments in favour of the smartphone are just as strong. According to Adobe, on Black Friday 2018 purchases made via cellphones rose from 29.1% to 35%. On Cyber Monday search queries via smartphone exceeded 54%.
Between 2016 and 2017, in the United States the level of online sales via smartphones rose from 8% to 15%, on tablets it increased from 5% to 10%, and on computers it dropped from 78% to 63%.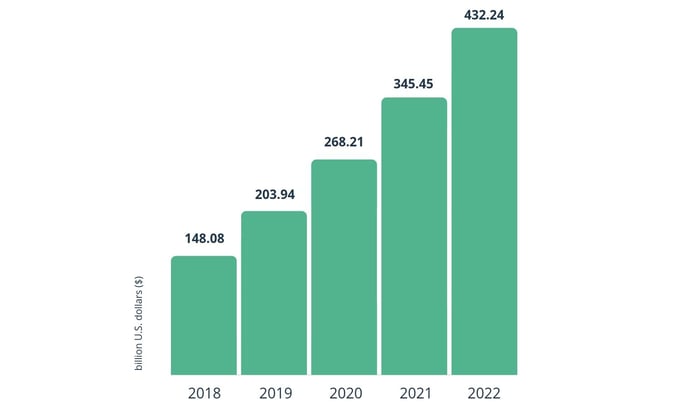 Conclusion
Why aren't companies spreading their attention more fairly according to the evidence, and why aren't they integrating mobile devices more into their business strategy, as opposed to conventional websites?
Fear of change is a common cause, as well as the conviction that digital models will not advance as fast as some offline businesses believe.
But indeed they will.
Brands that are not easily reached by Google, Play Store or App Store, will disappear from the picture and it will be very difficult for them to maintain their position.
How about PIM software that centralizes all the information you already have and leaves it ready for you to connect to all the new (and old) channels you want? Try it on the free Sales Layer demo for 30 days and gain your ultimate digital boost.