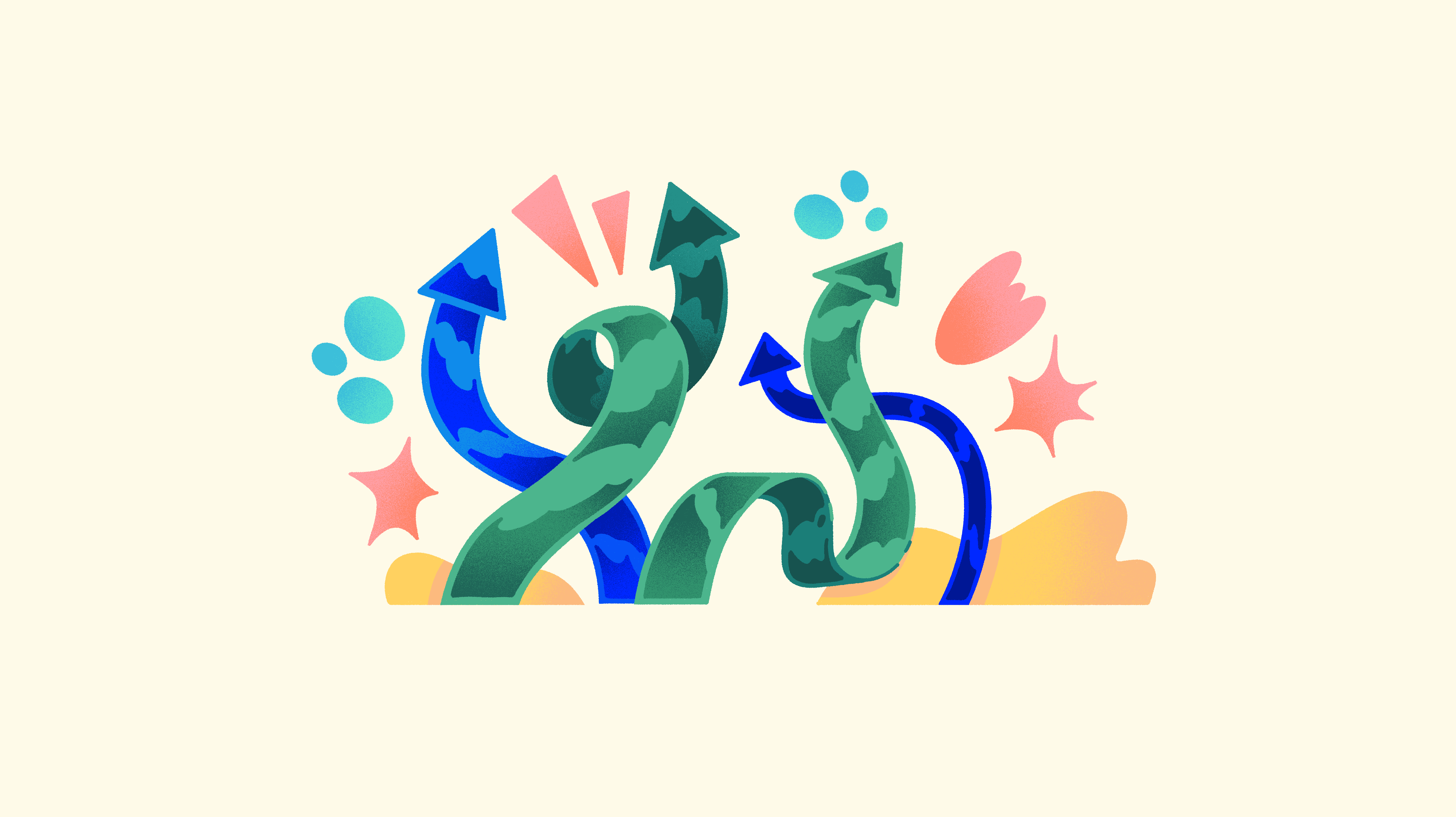 In today's digital landscape, marketing has undergone a significant transformation. Complex strategies and viral success have been replaced with a more customer-focused approach.
Across all industries, the ultimate objective is to leave customers satisfied; the path to accomplishing this lies in delivering an exceptional product experience (PXM).
By placing the customer at the heart of your operations and delivering high-quality product experiences, you can drive further brand growth, create repeat customers and cultivate lasting customer loyalty.

What creates a good product experience?
To improve your sales conversion rates, appearing at the top search result on Google is not enough. Those clicks need to translate into actual sales and to create customers that repeatedly come back for more.

The key to good product positioning lies in captivating customer attention with a high-quality and consistent digital experience tailored to their preferences, browsing habits, and specific needs.
A quality product experience means not shoehorning your products into the market; it's about creating a product that perfectly fits customer demand. Product content is a game-changer for brands, manufacturers, and retailers seeking to provide an exceptional buying experience and drive sales. By offering superior product information, you can prompt more purchases, boost average order value, and reduce returns.
In addition, through precise analytics your content can become endlessly adaptable, continuously improving and distributing seamlessly across all your ecommerce sales channels.
With an omnichannel approach, your products will gain a strong presence across numerous channels, efficiently and quickly. Customers will be able to access consistent, reliable information, whether they choose to explore multiple channels before making a purchase.
How to improve product experience with PIM
When it comes to creating an exceptional product experience, the ideal companion for your business is a Product Information Management (PIM) platform. This powerful tool organizes and automates all your product content, ensuring it stays up to date across your desired channels.
Imagine being able to effortlessly organize, centralize and automate your product data without requiring extensive training or a dedicated tech team. With a PIM platform, you can achieve this seamlessly. Plus, it offers an effective and scalable cost plan that adapts to your catalog volume and market strategy.
PIM software enables you to enhance your product experience by simplifying content management and maximizing efficiency.
Centralized content
With a PIM system, you can grow and scale your business at your own pace, incorporating any increase in catalog volume. PIM is capable of handling millions of SKUs, organizing, optimizing, and distributing them quickly. Implementation of Sales Layer PIM is one of the fastest in the industry, with a 6-week average compared to 6 months in legacy solutions.
Enriched product data
The process of collating, reviewing, and managing product data can b a time-consuming process. However, it plays a crucial role in establishing your product positioning on the digital shelf and attracting the attention of consumers.
Enrich the content of your catalog by understanding which elements are essential to each industry, for consumers, manufacturers, and distributors.
This includes:
By prioritizing high-quality and thorough content enrichment through a PIM, you are able to effectively differentiate your products from competitors and increase sales conversions.
Digital and geographical uniformity
Consolidate your content across multiple platforms, ensuring consistent product data across all channels, while seamlessly adapting to each platform's criteria. Regular and real-time updates prevent your product information from becoming outdated without your knowledge.
Tailor your content to specific geographic locations by strategically selecting which products you want to showcase in each market. Customize the content to suit different user preferences and requirements, such as varying metric units or payment currencies. By implementing these practices, you can enhance your brand reputation and effectively engage with global audiences.
Fast Time-to-Market
Optimize your product launch and catalog update processes by taking proactive measures. With a PIM solution, you can effortlessly import content from any source using our robust digital asset management (DAM) functionalities. Efficiently distribute the content across multiple channels, facilitating the creation of digital and printed catalogs in record time.
Improved shopping experience
The ultimate goal for product marketers is to deliver an exceptional shopping experience. By creating a smooth, centralized, and error-free product process, businesses are able to provide accurate and high-quality content across all channels. Digital consumers highly value brands that offer a seamless experience, saving them from the timely task of searching for alternatives.
Constant analysis
To effectively organize and manage your operations, it is crucial to establish a clear reference point. This is where Product Experience Management (PXM) comes in. By consistently and comprehensively analyzing customer interactions and satisfaction levels, including reviews, evaluations, and heat maps, you are able to gain valuable insights. This enables you to enhance the SEO of your content, improving visibility and performance.
PXM offers features such as stock and distribution tracking, along with seamless integration to digital and physical sales points. This enables control over all business operations, enabling you to make data-driven decisions, refine your processes and deliver an exceptional customer experience.
Great brand image
Maximize your organization's efficiency and elevate customer satisfaction by providing centralized, up-to-date, and high-quality content. Gain higher sales conversions and increased online traffic by ensuring your catalog meets all industry and geographic requirements.
Start a 30-day all-access free trial of Sales Layer today and start revolutionizing your product data.