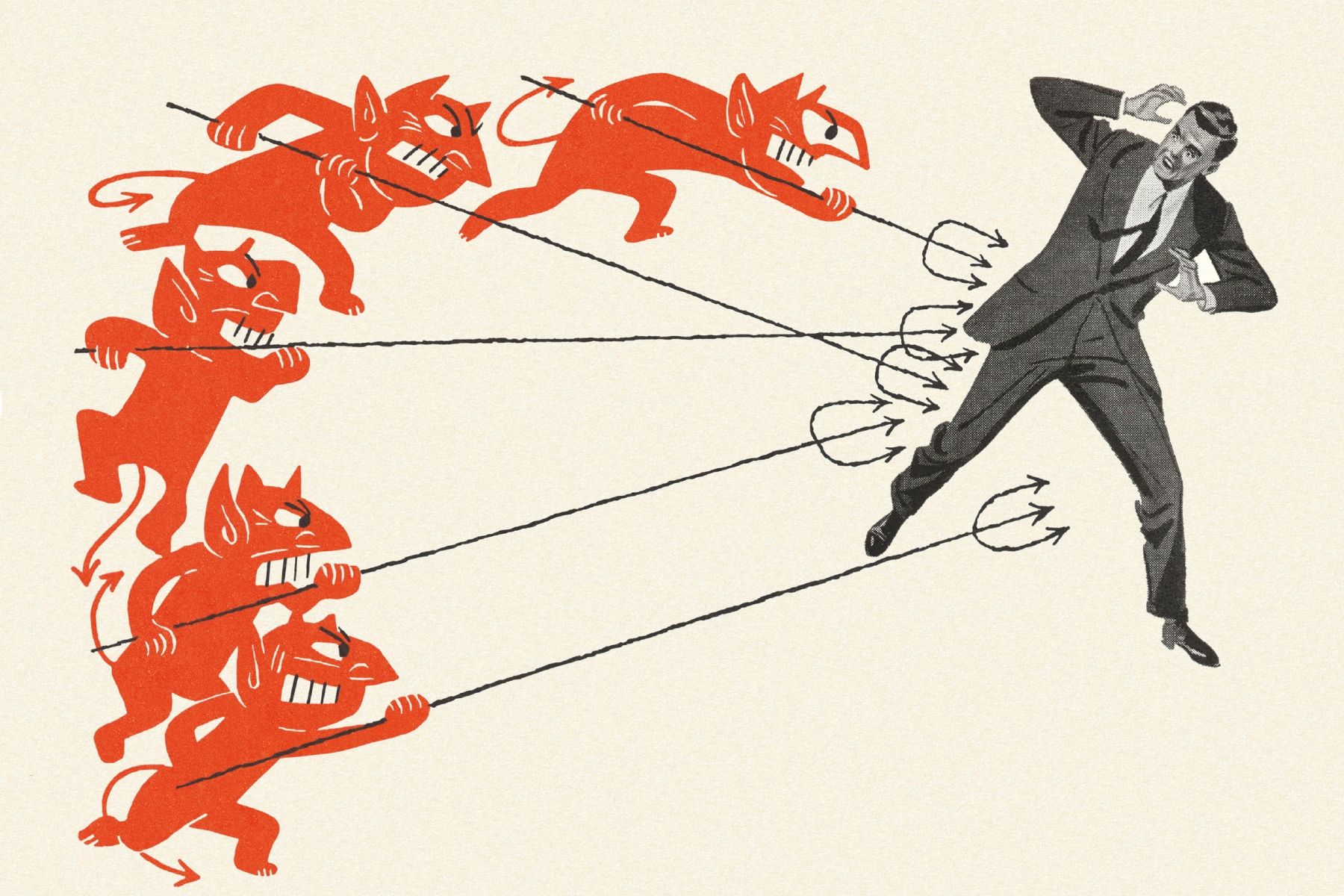 "You'll have to move into e-commerce" — this is the most often repeated recommendation among brands and businesses, whether distribution or retail. Creating an online store or exhibiting a product catalog via digital channels may be a compulsory move in the 21st century, but it's not enough to guarantee you immediate results... or even your survival.
There is ever more online supply, while internet users may not always be able to find what they are looking for, or easily discover small shops that are less well-known or have just started to take their first steps in the world of e-commerce. As a result, demand is directed toward Google and Amazon, as the most popular channels for online search and purchase.
Is it possible in e-commerce, then, to create your own business without either falling into Amazon's net, or disappearing under its power? Previously powerful companies like Toys "R" Us or Abercrombie & Fitch have seen their sales wane or have had to shut down in the face of the competition that Amazon brought with it.
To survive, you'll have to think differently, and learn from the giant rather than battle it.
Table of contents
Should you fight the marketplace? Amazon is not Goliath
According to an Arm study, 67% of consumers make online searches before going shopping in a physical shop, and in this aspect Amazon is king, with 9 out of 10 shoppers checking prices on Amazon before making any purchase.
It's understandable that Amazon's accelerated advance in e-commerce will create fear among all sellers. According to Stores magazine, the top 10 largest retailers in the USA have barely changed in recent years. Compare this to Amazon's rapid ascent which has taken it from seventh place in 2017 to third place in 2018. Its value is already higher than the other 8 largest retailers together, including Target, Macy's or Sears. Forecasts indicate that by 2021 Amazon will have 50% of the entire market value of global ecommerce.
No surprise we're trembling, is it?
In addition, experts say some industries are more threatened than others by Amazon's advance in digital market share, especially the electronics sector, books, food, health and pharmaceuticals, and low-value common goods such as stationery or kitchen accessories, typical of department stores.
As Greg Mercer, CEO of Jungle Scout, points out, in some categories like batteries Amazon works very well and it doesn't make sense to compete. However, in others such as women's fashion it has more difficulties and these sectors can present a good opportunity.
David vs. Goliath: Join or stand against Amazon?
Before panicking, we should look at the broader picture.
Amazon is neither a retailer nor a manufacturer, even if it does sell its own products under the Amazon brand. While it is undeniably a competitor, it's actually a much more complex ecosystem, an empire that goes beyond retail-focussed e-commerce. It's a model that almost no one else can imitate (in other parts of the world there are equivalents in Alibaba, Aliexpress or Rakuten).
As happened to the famous clothing brand Abercrombie & Fitch, some businesses end up surrendering to Amazon and give up exclusivity in selling their products through this marketplace, in exchange for receiving more digital exposure.
However, most of the businesses that sell on Amazon also do so through their own channels, such as brand websites, and even other marketplaces.
Selling on Amazon seems more like an obligation than an option, especially when your products may end up being sold there through other distributors or resellers, even though you didn't want that to happen. Faced with that risk, you'd do better to take this step and take control of your brand and product presence in the marketplace, through listings and relationships with distributors.
"The last thing you, as a major brand, want to happen is for those shoppers to search for a product that's in your category on Amazon and you to be absent among your competitors. Because Amazon assists third party brands with services like PPC advertising, promotions, and FBA (Fulfillment by Amazon), the increase in labor is minimal at best." | Greg Mercer, Jungle Scout CEO
There are two alternatives for manufacturers:
Not all manufacturers or retailers can decide equally whether or not it's in their interest to sell on Amazon. However, there are several drawbacks to joining Amazon Vendor and Amazon Seller that you should consider:
Amazon is neither a Goliath that can be defeated by some yet to be discovered trick, nor a giant that can be imitated or beaten by any retailer. You have to keep lively and active while the giant is resting.
Let's see how to do this.
"Retailers need to consider if they can compete price wise and still be profitable, if they need to develop a house brand, and find niches that Amazon won't compete directly with them in. Amazon definitely wants to own all major categories and verticals of physical goods so it's going to increasingly be fringe, artisan or smaller categories where 3rd party seller can thrive." | Jason Greenwood, Digital & eCommerce Consultant
Selling in e-commerce in the Amazon era
The best strategy to sell on both Amazon and other online channels is to develop good product content and support it with a strong sales structure. Amazon casts its net wide for all users, whereas a retailer or manufacturer can focus on a small audience and still achieve a stable, growing revenue.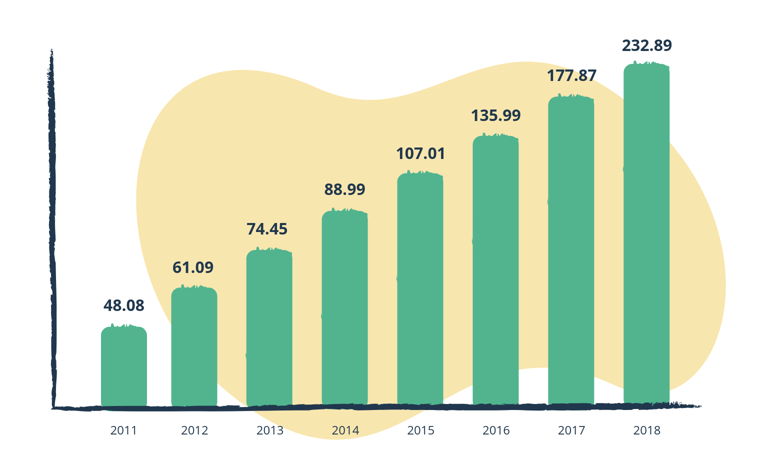 Some think they need to mimic Amazon's tactics, such as giving more for less through incredible discounts (which on Amazon violate MAP deals and offer prices below the official minimum) and free express shipping.
This is unrealistic, as even Amazon suffers losses from shipping costs but offsets them with its huge sales profits. A small business would indeed have to assimilate those losses until it went bankrupt.
However if you became the benchmark in your niche, you'd be able to offer reasonable shipping rates and times that buyers are willing to accept.
On the other hand, it's true that Amazon offers certain competitive advantages:
Keys to surviving Amazon
What's the best counter-attack strategy for selling on Amazon?
"We don't see many retailers today succeeding in selling large volumes unless a) they are selling brands that no one else carries on Amazon (that's rare), b) the retailers are particularly well versed on how to thrive on Amazon (also a rare trait for most brick and mortar retailers), or c) the retailers are selling on Amazon under a disguised name, usually so they can attempt to avoid detection of violating brands' minimum advertised prices by selling at lower prices on Amazon." | James Thomson, partner of Buy Box Experts, and former business head of Amazon Services
And if you want to be noticed as a business outside Amazon? There are certain areas that the marketplace doesn't yet control:
→ Take a look at the best marketplaces for 2019
Learning from Amazon to sell on other channels
As Picasso once said, inspiration can come from stealing an idea. Amazon may be a great menace in some ways, but it can also be an example to learn from – and to compete with by offering the same but better.
"When brands are sold on Amazon by unauthorized or unknown sellers, the quality of the branding in the product listings often suffers, and is rarely correct, consistent and complete like the brand seeks to have itself displayed in all other channels. To be success long-term, brands should look for ways to remove pricing incentives for customers to shop on Amazon, and hold retail pricing consistent across channels." | James Thomson, partner of Buy Box Experts, and former business head of Amazon Services
Ready to lose your fear of selling through digital channels or starting your Amazon sales adventure?
In either case, build the right strategy with a powerful Product Information Manager capable of synchronizing and sending product information to all your platforms. Try our free 30-day demo and access spectacular channels like our Amazon connector.