How to predict shopping trends in COVID summertime
From the beginning of the lockdown in March of 2020, a golden era for ecommerce appeared to be opening up.
Nevertheless, after the end of lockdown in many countries, shopping trends started to change again — revealing that sales trends and demand in this situation will be more unpredictable than originally foreseen.
Now that people can easily access face masks, citizens are returning to brick-and-mortar stores and resorting to online purchases less than before. The higher-risk groups and areas where relaxation measures are a little slower are where online sales continue to see a higher volume.
In general, the figures for digital commerce have been — and continue to be — positive, with incredible ecommerce penetration rate among Internet users.
The increase in online shopping has been inevitable, but as new relaxation measures are being applied, ecommerce is slowing. Even though online purchases have been going down since May, they continue to be higher than before the crisis and this time during previous years.
The surprise has been seeing how fast consumers' priorities shift, with new flagship products for summer that have nothing to do with those that quickly sold out during the spring.
It's easy to hypothesize that, as new measures evolve and with possible new virus outbreaks in the horizon, which would mean a change in the current circumstances, demand will vary and businesses and retailers will have to stay on top of the search analytics for their online channels.
Consumers' greatest interests and concerns related with the "new normal"
According to Google Insights, users have modified their online searches since the start of the global health crisis and seem to have new concerns that impact their purchases.
Reopening of shops and schools
The availability of online shops during their normal hours and the conditions under which they can be visited influence the trust that consumers have when deciding to hit the streets to go shopping again. In addition, many businesses have chosen not to reopen temporarily, or have not been able to do so.
Depending on the offerings of each region, buyers will return to physical shopping or continue making purchases online.
The same thing is true of school life: faced with the uncertainty of whether schools will reopen and when, buyers continue to invest in products for home and are moderate with purchases for a possible return to school in September.
→ Are you ready for back to school? Here's what this year's online sales will look like
Moderate spending
Financial worries continue to have a lot of influence over online users. Instability brought on by the crisis — an instability that seems to be here to stay for the near future — is making many buyers spend less and be more in tune with special offers and promotions, especially this year as sales will basically be online.

Wellbeing priorities
Queries on products related with a healthy lifestyle, sport, and finding calm at home have increased — from vitamins and white noise machines to gym accessories.
These needs will probably linger throughout the summer months, as a reduction in the number of trips will bring many people to spend more time at home than other years.
→ Related: changes in the cosmetics sector during the coronavirus crisis
Do it yourself
Over the last few months, consumption of tutorials online has shot up, especially video tutorials. That provides clues about the popularity that DIY products will continue to enjoy — especially for the house and garden or terrace, as these areas will become places to relax and have vacations during the summer.
According to Google, the time spent watching video tutorials with the words "at home" in the title has increased by more than 50%.
Local products
Online "near me" searches have also increased. This interest in local buying is due to the fact that consumers prefer nearby shops that ensure faster shipments or that they can visit in person under more stringent safety measures than large shopping centers with a greater number of visitors and which require traveling a farther distance (people still prefer to avoid public transport).
A certain increase in consumer's awareness of the importance of supporting local businesses during the crisis also could have had an impact.
The most successful products during the summer
As we were saying before, the main big change has been passing from mass sustenance purchases (focused on groceries and cleaning and pharmacy products) to the inclusion of non-essential items.
Consumers have lost their fear of a lack of basic products and are redirecting their attention to cultivating wellbeing and enjoying the place where they will spend most of their time this summer: their homes, terraces and gardens.
For example, it is interesting that in Finland searches for "pools" or in Poland "lawn mowers" have resurfaced.
In terms of online sales, since the ending of lockdown in many territories interest has been steady for sporting goods, furniture, garden care, technology, and appliances. Although the most impactful surge has been that of fashion and footwear, a sector that many analysts thought would be dead for the next few months and which has grown by 50% in terms of online sales since the end of the lockdown.
Opposite these positive figures, other product sectors that grew in ecommerce sales during the weeks of the lockdown have begun to fall, such as products for babies, children's clothing, pharmacy products, groceries, and pets' supplies.
Summer equipment
Consumers do not want to go without enjoying their months to rest, and that's why product categories for home summer fun have become popular, as well as personal care categories in the cosmetics sector (sunscreens are still necessary at gardens and balconies).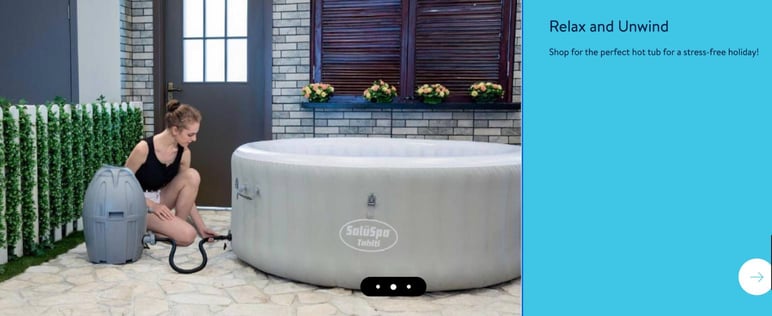 Amongst the most sought after products are inflatable pools, as public and private pools will be kept closed or have capacity limits. The same is true with loungers and beach umbrellas: of course they can be used at beaches, but many buyers are planning to put them on balconies, terraces, and in gardens to avoid contact and overly busy beaches.
Another summer "must," especially considering the heatwaves of the last few years: electric fans. This is a more portable and more affordable option for all pocketbooks than air conditioning.
→ More clues: keys to prepare for the new ecommerce season.
Fashion and footwear
The possibility of hitting the streets once again, taking walks, and even returning to the beaches has awakened an interest in many consumers to replenish their closet for summer.
While this is a product category that is less essential during times of crisis, perhaps the increase in online sales of clothing, shoes, and accessories is due to the fast fashion fad that most of the members of the population follow, and due to the attractive discounts launched by almost all clothing brands and retailers.
While it didn't seem like a good idea to spend money on these special clothing offers during the lockdown if nobody could see you, in summer the outlook has changed.
What's more, we can't forget the appearance of a new product niche in the fashion sector: designer face masks which have started to be made by almost all the large and small fashion brands.
→ Make the digital leap: the best way to manage your online clothing brand
DIY and furniture
In terms of equipment for the summer, buyers continue to be quite interested in improving their homes to enjoy the time spent there.
Remodeling of indoor spaces is slowly giving way to outdoor spaces and to garden and terrace furniture and accessories like fences and lattice, awnings, tables and chairs, hammocks and loungers, DIY flooring, portable grills, and plants.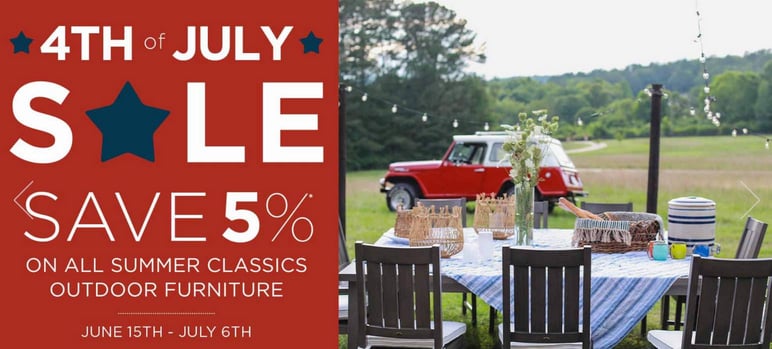 School and learning materials
After months of learning from home, families need to keep their children entertained. This summer there won't be the traditional camps and summer activities, or these things will be held but with less capacity and attendees — meaning more time at home that should not be spent solely with technology.
Online sales of educational materials and games have kept up with the good figures they had during the lockdown, especially considering the uncertainty about whether the school year will really start as planned in September.
Amongst the products from this category that are most sought after, noteworthy are activity workbooks, building toys, and educational books and storybooks.
→ Find out more: how to sell your products in bargain sites this summer
Sports
Despite an increase in temperatures, it doesn't seem that the population is going to give up on the new exercise habits that were formed during the quarantine.
Having said that, interests have changed: for example, purchases of static bicycles, treadmills, and yoga products for home have gone down compared with bicycles and scooters for outdoors, running shoes, and sports clothing for outdoor activities.
Conclusion
The desire to foresee trends has always been high amongst manufacturers and sellers, but in unstable and unpredictable times like these, this hope should be taken with a pinch of salt.
The best recommendations are to pay attention to the evolution of the relaxation and safety measures in each region in accordance with the sales area and the distribution of the brand or retailer, and observe consumer interests closely.
Summer trends seem as obvious, but with small subtleties that bring indoor and home products to the fore. Adjusting the catalog's offerings, applying strategies to get rid of less popular stock, and improving your product content with the most searched keywords will keep many companies from suffocating during the unpredictable and hot summer months.
We can help you with the last point: get your catalog ready for the summer with the Sales Layer PIM system — 30 days free!