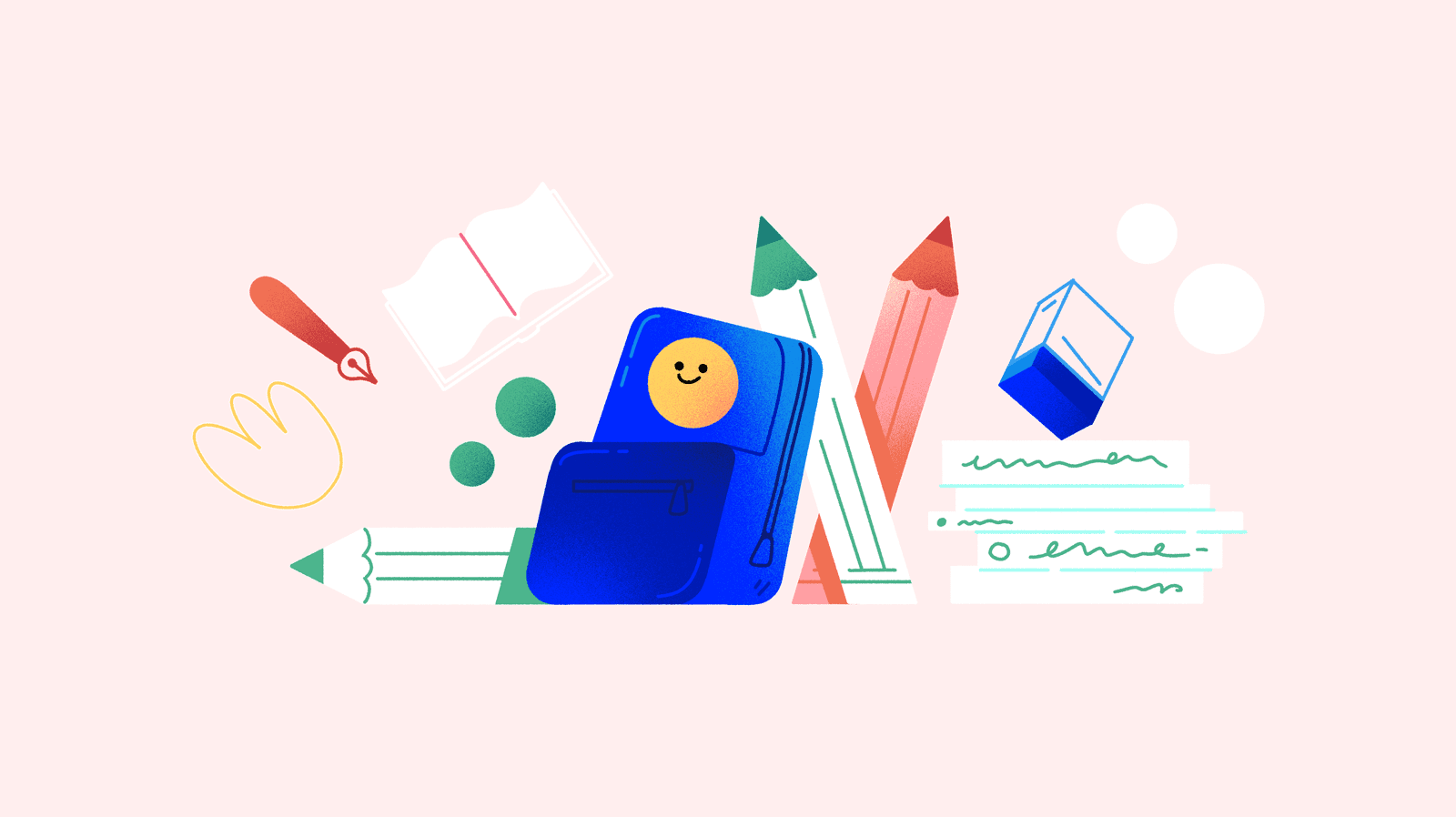 The booming demand for school supplies and back-to-school products online
During these extraordinary times, when will the back-to-school season be taking place? Will we experience the usual back-to-school this year? Does equipping children to continue their classes and homework from home also count?
In the wake of the health crisis, the demand for children's products has grown tremendously, from stationery to toys, all to keep them entertained while they are at home with their parents 24/7.
It is expected that this consumer interest will continue in the coming months, until the beginning of the new school year in September, which could also be unique in its own way.
Masks and marketplaces: insights and trends in online school shopping
Among these unique circumstances, there is a new need to add back-to-school supplies that were not previously in demand.
Stores and marketplaces carrying out back-to-school campaigns, will have to incorporate into their ads and offers this season's most sought out products: sanitary masks, disposable gloves, disinfectant gels, and school accessories made with less hazardous materials (COVID-19 shows more resistance on metal surfaces, while on paper it survives less time).
If you are looking to position back-to-school products online, it is important to bear in mind that consumers tend to prefer to research, compare, and purchase school supplies in large chains and marketplaces.
The boom in online shopping as a result of confinement has sent many buyers to the most popular online platforms, such as Amazon and Walmart. The catalog variety and selection, ease of consultation, and competitive prices are the main reasons.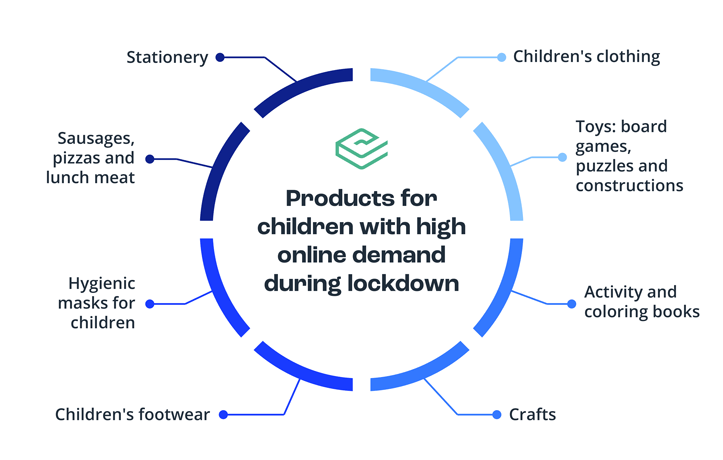 Until now, back-to-school represented 50% of all annual school spending, but with school closings and the need to educate and entertain children at home, this season has already arrived and will become a constant.
Apart from books, the majority of school spending goes to study materials, clothes, and accessories. Other more expensive products have also seen a rise in demand due to the new home-schooling routine, such as computers and hardware (printers, webcams, etc..) and calculators.
The distribution of expenses varies on the stage of the student, since investment in technology increases with university students. Therefore, depending on the specific niche of an online store, you will have to focus your marketing efforts on one audience or another. Either appeal to the concerns of parents (who are looking for safe and educational products for their elementary and high school students), or to older students, who still need materials and furniture to keep up their studies from home.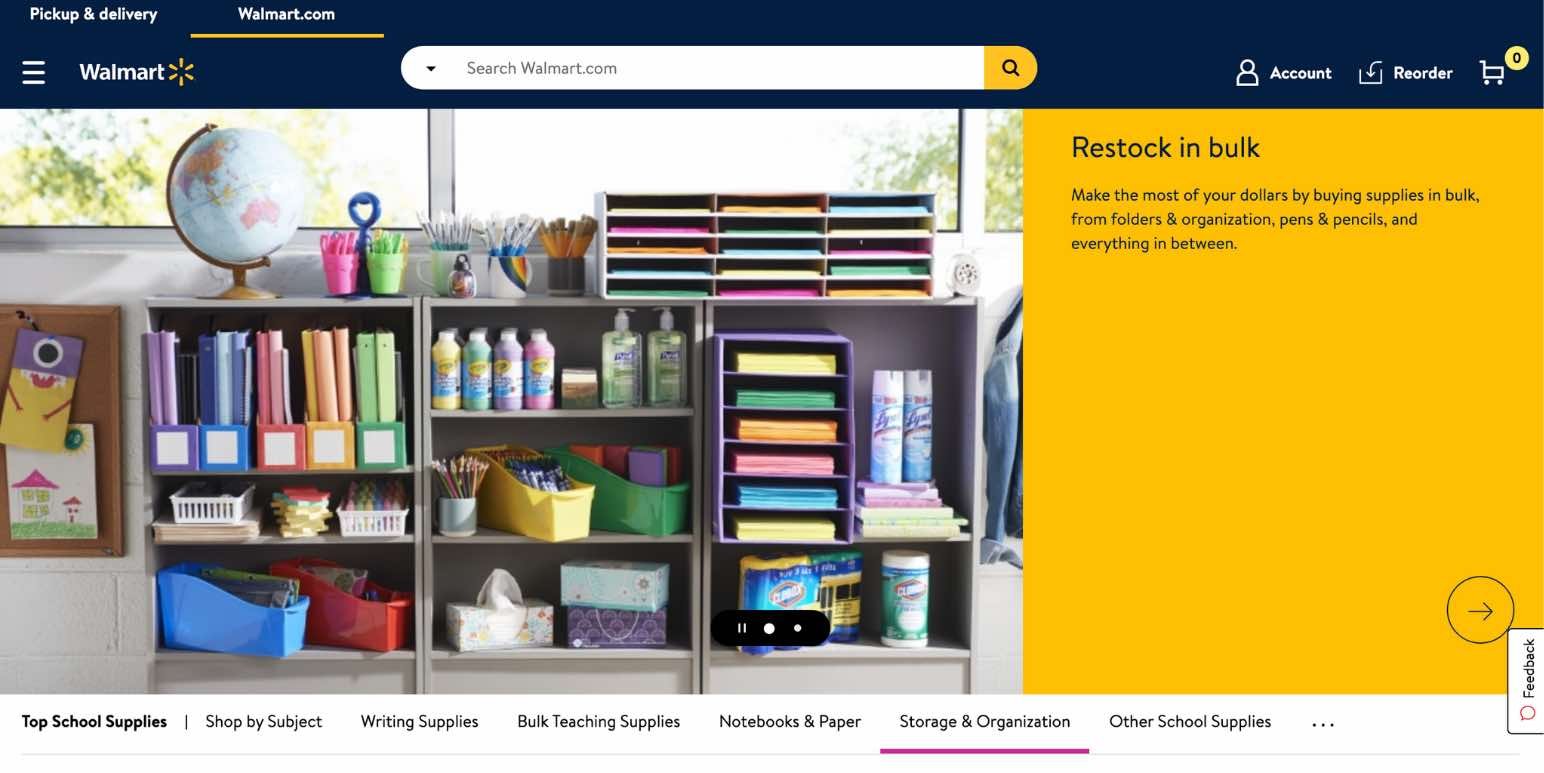 When it comes to consulting and making purchases, consumers usually visit an average of three stores before purchasing the final product. As many users start their search on retailers' website, it is worth highlighting the school season collection on the homepage, landing pages, and special sections, as well as through newsletters.
If this is your niche, it is also time to renew all the keywords for your store or brand's back-to-school strategy, which should give the feeling of being cutting edge, including the most in-demand products that we discussed earlier.
And price matters more than ever, at a time of concern regarding the economic impact of the health crisis. 1 out of 3 buyers of school supplies will be looking for ads, coupons, and promotions through social networks, with a rise in the search for more affordable products such as back-to-school in low-cost stores.
→ You may be interested in: The buying habits of users with children
The 4 basics for back-to-school in ecommerce
First day nerves: outfits to make outings from home special
If an online store is specialized in clothing and accessories or sells this type of products throughout the year, it is the perfect time to highlight collections that have been left idle during quarantine. The fashion sector is one of the most affected by the decline in demand, but parents still need to upgrade their fast-growing children's clothes, which wear out more quickly than those of adults.
For this reason, product descriptions should emphasize the strength and quality of materials. Pictures in galleries, on home pages, and in banners should encourage ideas for outfits that highlight comfort, ease of washing (a growing concern), as well as having a fun element to them with the excuse of dressing up for the daily walk or wearing fun pajamas to spend while spending so much time at home.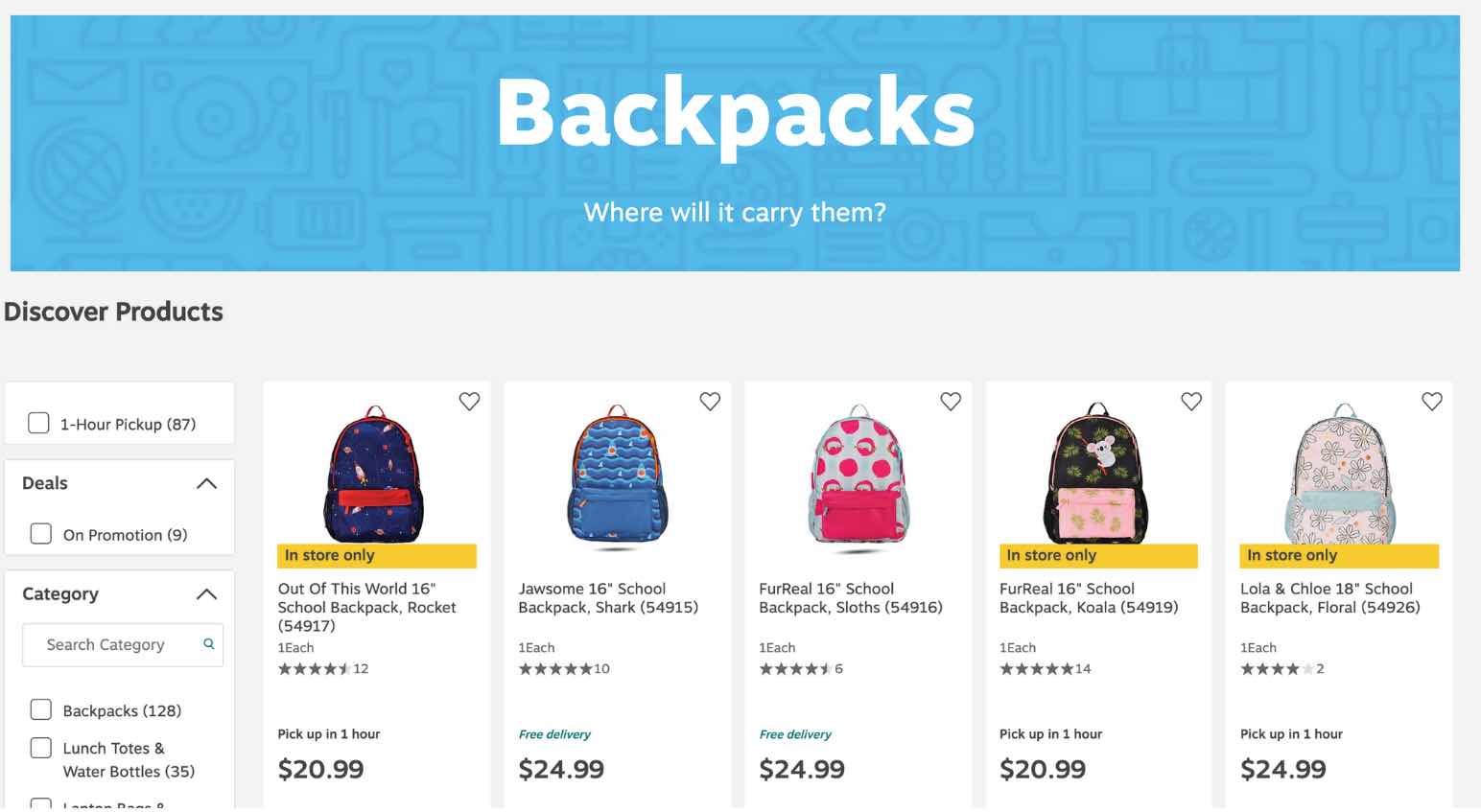 And what about masks? Would they be part of the 'Clothing and accessories' category?
In reality, many brands and clothing manufacturers have launched their own reusable and washable fabric masks. So, they could then be qualified as an accessory, at least in terms of cloth masks, but this is not so much the case with sanitary and surgical masks.
This is still largely uncharted territory both for sellers and marketplaces on the one hand, and users on the other, who do not know how to search and locate this type of product on the internet yet.
Analyzing search trends and paying attention to where the category of face masks for children is most prominent can give clues about the best way to position them as an important back-to-school accessory.
Lunch time: more concern for a healthy diet
Children's and baby food products are among the food categories in which demand has grown in recent months.
Children who used to eat in the school cafeteria or their grandparents' house have switched to a home-made diet. Parents are dedicating more time to considering which foods to buy and there has been an increase in purchasing snacks, such as yogurt, dairy desserts, and cookies.
Once school is back in session, there will be a trend among many families for children to bring their own food from home, to ensure that it has been prepared under safe conditions.
→ Related: New trends in online demand and sales of food products post-covid
The blackboard: more creativity and fewer screens
Entertaining children for hours: the other big challenge imposed by the coronavirus.
The demand for products to encourage children's creativity has skyrocketed, and already stands out in the back-to-school sections of El Corte Inglés and online marketplaces.
Also, up to 30% of buyers expect to find school material kits that include everything they need, without stopping to search for small products separately and the chaos of tabs that this entails in online searches.
This is very interesting for stationary and other more functional and not-so-exciting products for back-to-school, such as rulers, compasses, pencils, and notebooks. Stores that focus on this these types of materials can take advantage of this to offer the user several alternatives prepared at a fixed price. The possibilities are endless and even different variations can be offered according to the latest trends in the target market, for instance Disney and Star Wars back-to-school backpacks.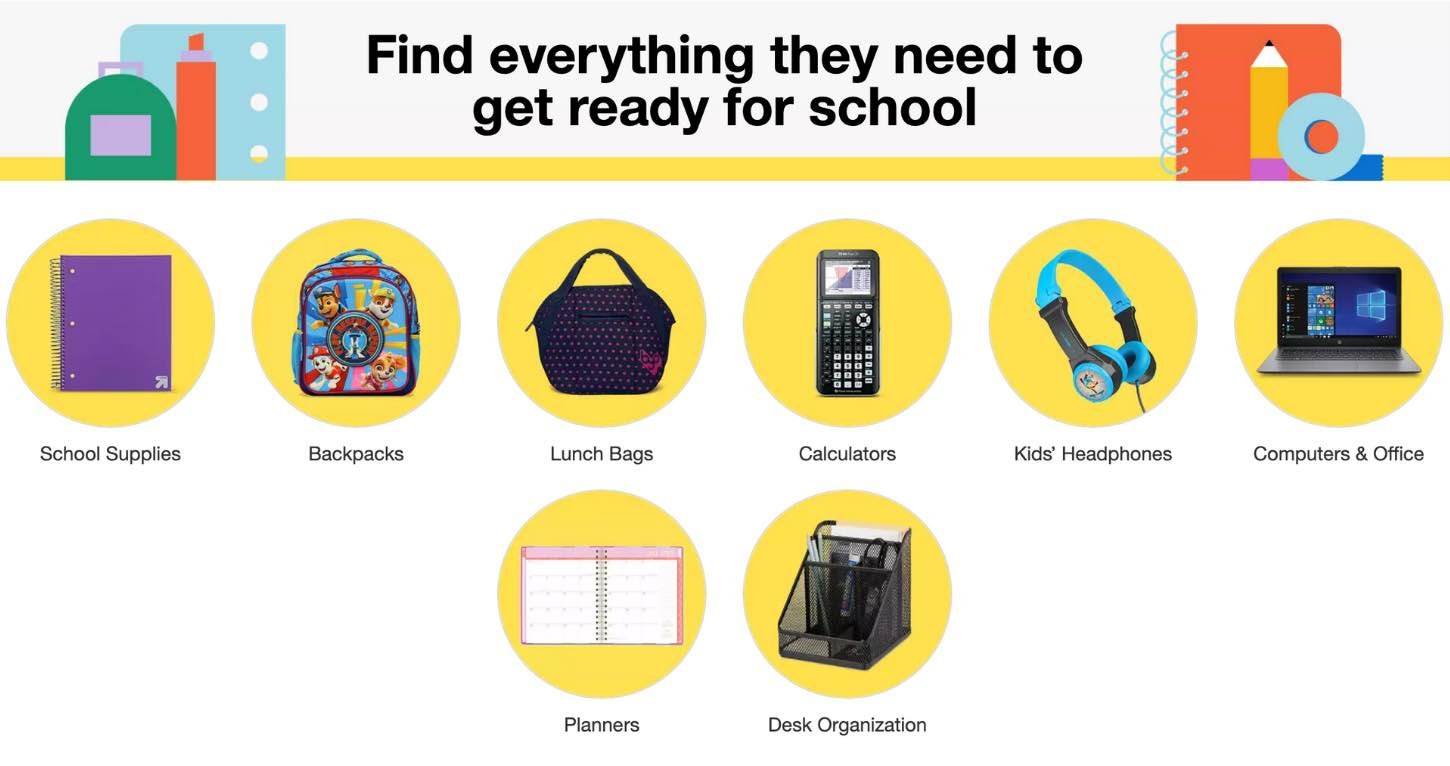 The school bus: free shipping
In these times of dependence on online shopping, the majority of online shoppers expect to get free shipping.
If your online story normally does not offer this option or you cannot afford it, you should at least offer it as a special deal for school purchases during the season.
As the rules of quarantine vary, online shopping and physical store pick-up options will also be popular, so that customers can spend as little time as possible in the actual store.
→ Improve your home deliveries: How to choose your delivery company
Conclusion
School supplies are in high demand in light of routine changes due to the COVID-19 crisis. Children are spending more time at home and parents have increased their online purchases of educational and creative materials, entertainment, and healthy food products.
And this trend will mark the next back-to-school season with the habits that we are already familiar with now: hygiene products such as masks, disinfectants, and gloves will also be an important category in children's school supplies.
Improving the presence of these type of products in marketplaces or in your online store is a must to meet this difficult challenge. The opportunity is open for manufacturers and retailers who are already equipped to quickly update their product information on all relevant channels.
At Sales Layer, we can help you with a 30-day free trial of our PIM solution so you can prepare for back-to-school in ecommerce with the easiest and most agile catalog management.