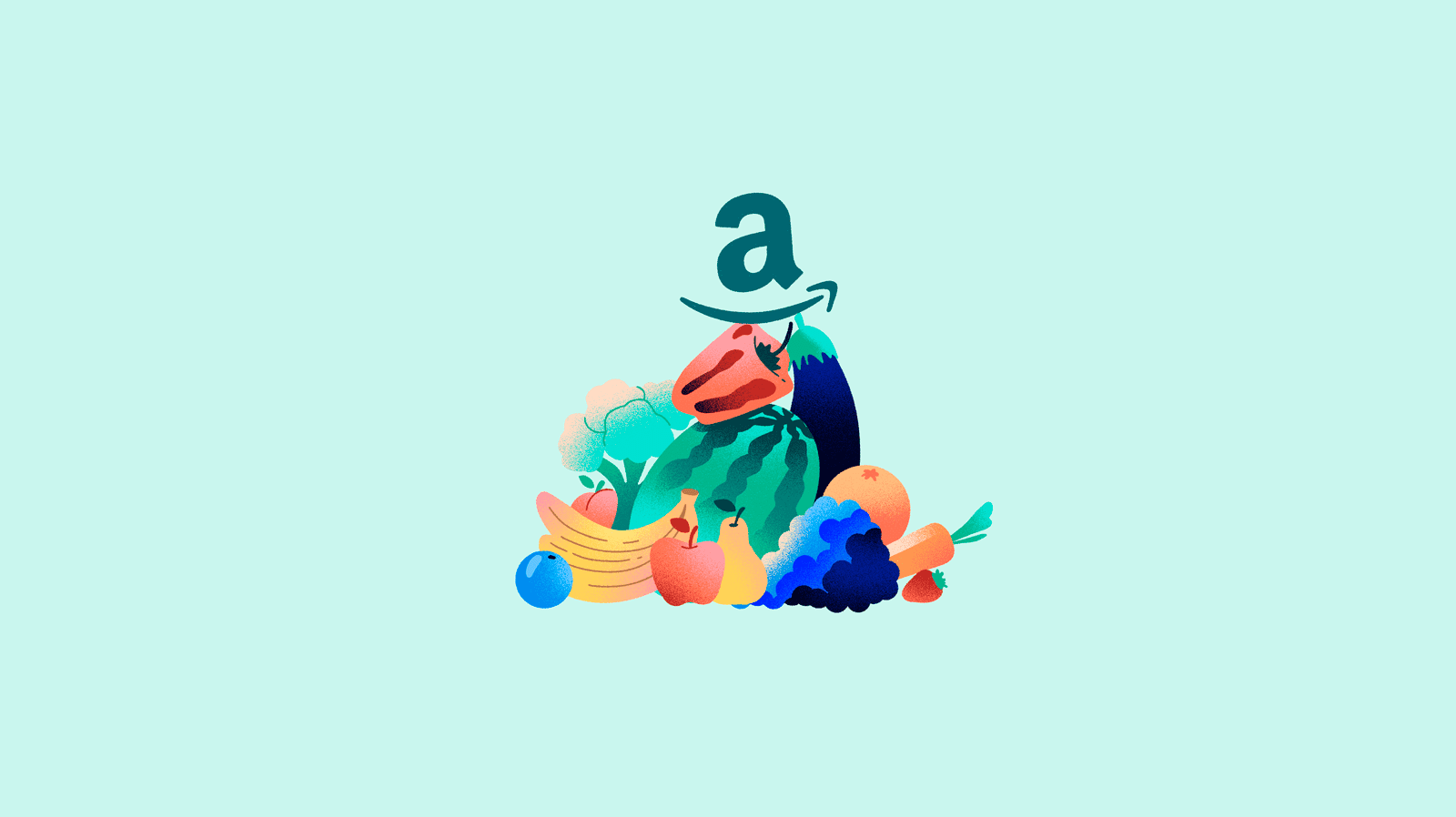 What is Amazon Fresh?
Amazon Fresh is a service offered by Amazon's marketplace for the purchase and home delivery of fresh food and grocery products.
This initiative has already been running for years in other countries, even with a network of physical stores famous for facilitating the purchase through automatic unmanned checkouts and click-and-collect pick-up service.
The Amazon Fresh service has experienced mixed success in different regions, and is usually only available in large capital cities.
With this program, Amazon aims to get a foothold in the online supermarket market and pose significant competition to large supermarkets such as Tesco or Ocado, as its delivery bands and rates are more flexible than the average supermarket.
What are the purchasing and shipping conditions in Amazon Fresh?
The main shopping condition on Amazon Fresh is that it is only available to Amazon Prime subscribers.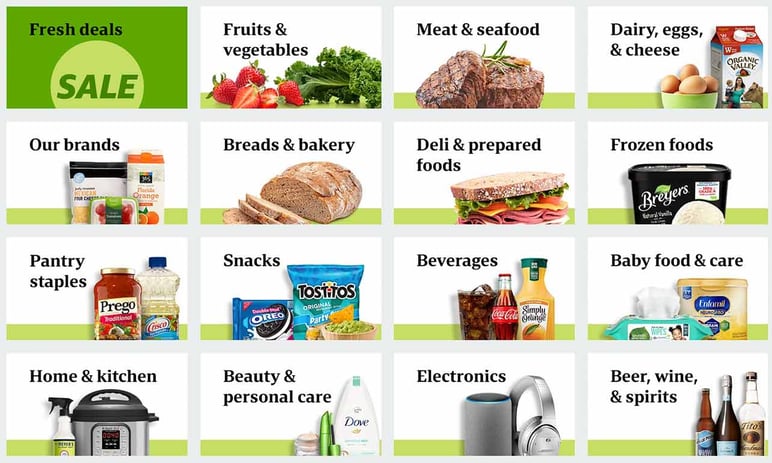 The Amazon Fresh interface, included in a tab on the Amazon website, gives access to a wide variety of food and beverage categories, as well as pantry-type products such as home maintenance and cleaning, cosmetics and baby. However, the most revolutionary feature of Amazon Fresh is, as its name suggests, to facilitate the purchase and fast shipping of fresh and frozen products, which require a greater logistical effort to avoid breaking the cold chain.
The next great advantage that Amazon Fresh offers its buyers are the shipping conditions, since you can choose to get delivery every day of the week, from 8 am to 11 pm, and receive it in 1 or 2 hours from the time the purchase is made. The minimum order is €15, and delivery costs depend on whether you choose one-hour or two-hour delivery, and whether the order is over €50 (in which case delivery is free).
This poses a strong competition for grocery ecommerce accustomed to setting quite high shipping costs on all types of orders, and to force the buyer to choose an approximate window of order receipt in the days following the purchase.
Differences between Amazon Fresh and Prime Now
Now, you may be familiar with Amazon Prime Now or as a retailer or manufacturer you already have food, beverage and drugstore products for sale on this service.
Actually, Amazon Prime subscribers could already access grocery shopping through this service, which is on a different website than Amazon and Amazon Fresh. It was more pantry oriented than fresh produce oriented, and the shipping ranges are somewhat more limited than Amazon Fresh.
How can I sell my products on Amazon Fresh?
Currently, Amazon Fresh offers a catalog of over 10,000 products. Some brands are featured on the front page with their own category, such as Nestlé, and there are also retailers that position their products through Amazon Fresh.

To sell food and beverage products on Amazon, you must open a seller or manufacturer account and comply with the usual requirements set by the marketplace regarding product quality, compliance with packaging standards and correct indication of prices per unit or pack.
Regardless of Amazon's sales policy, to stand out in the marketplace, product sheets are just as important in Amazon Fresh. Including complete product content is key in the online sale of supermarket and fresh products, since customers cannot touch and see the food themselves.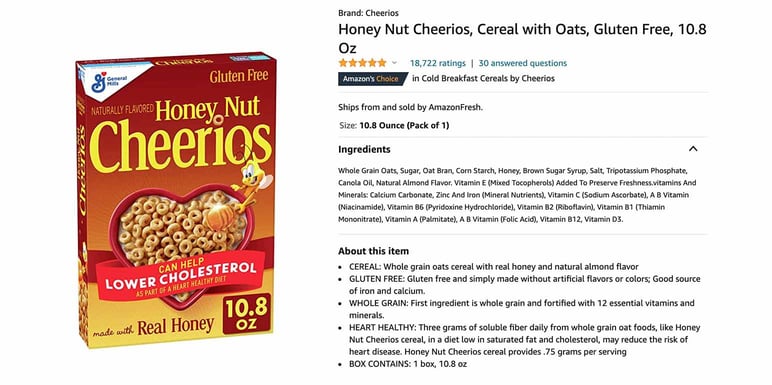 Every fresh food product page on Amazon should include:
High-resolution featured images.
Images higher in detail, especially in the case of batches.
Name, manufacturer and full product description
Price and available stock
Technical data: weight, volume, ingredients, allergens, type of product dry, fresh or frozen, origin, conservation...
Special categories: vegan, vegetarian, gluten-free, sugar-free...
Storage or preparation instructions
If you want to position your products in Amazon's marketplace and get listed on Amazon Fresh, apart from your seller account you will have to take care of the product information provided to Amazon, which always requires complete product data and adjusted to their criteria, the SEO of your product category and the brand image you offer to customers with attractive and accurate product content.

At Sales Layer we do not connect brands and sellers with Amazon, but if you already have a Seller or Vendor account on Amazon, we have specialized connectors to connect your product information to the marketplace faster and easier, without manual uploads.
Ask us for a personalized demo if you want us to show you how our Amazon Seller and Vendor connectors work, for which we also have the exclusive Vendor API connector in Spain, or try them now for 30 days for free if you have everything ready to start.