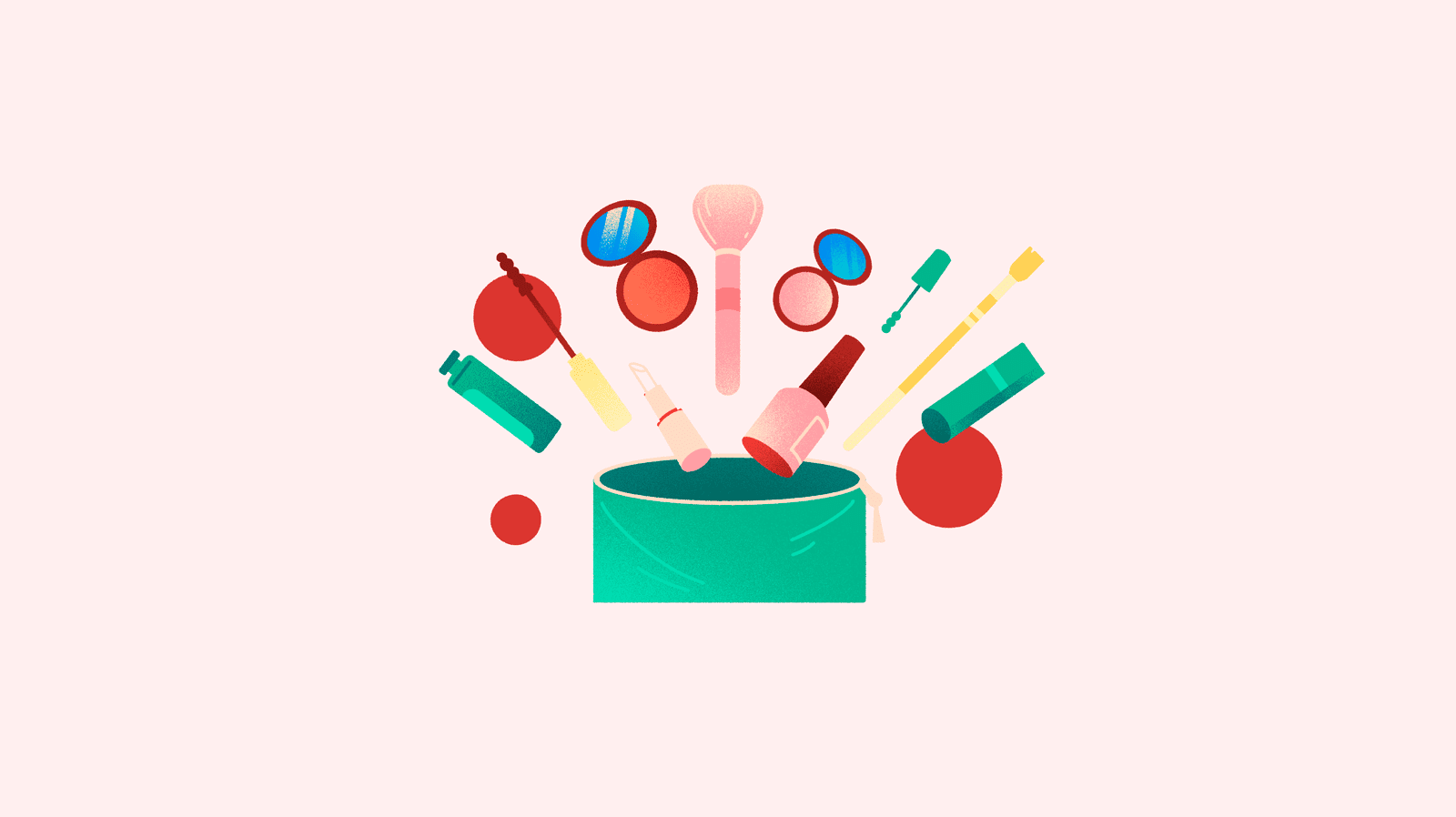 Over the last few months, there has been growth in the demand of cosmetics products and, above all, in their online purchase. This makes the accelerated digitalization of the sector evident.
To speak of beauty care 3.0 is to tackle digital channels on three fronts: the experience offered by the manufacturer and retailer, consumer habits, and the product itself. From the start of the pandemic in March of 2020, 51% of consumers have increased their frequency of online purchases according to a report by IAB, and there are now 6 million more online cosmetics shoppers than before.
Nevertheless, adapting to this new scenario is more than just opening an online shop or distributing your products on Amazon. The digital experience of cosmetics for 2022 starts with the relationship that shoppers have with the product, and the future winners will be those brands and sellers who are able to offer the best shopping experience.
Remember that the cosmetics sector includes multiple product lines ranging from makeup and skincare and haircare products to items for children, to care for the teeth, skin, and other related accessories.
Is your company only dealing in some of these products? Then take note of this checklist of things you should get ready for 2022.
Checklist to improve the cosmetic shopping experience
Prepare an omnichannel strategy
This is the buzzword for all sectors. And the fact of the matter is that consumers' digitalization and the digitalization of sales has made evident the importance of using an omnichannel approach in most companies.
This means offering an integrated ecosystem of online and offline channels through which the consumer can find uniform product data and shopping experiences.
Some brands wonder if an omnichannel approach means applying offline practices to the digital world – or vice versa. In truth, the important thing about an omnichannel approach is for your customer to be able to identify your brand and product over any sales channel and to be able to interact with you and make purchases with ease and through an array of different purchase options.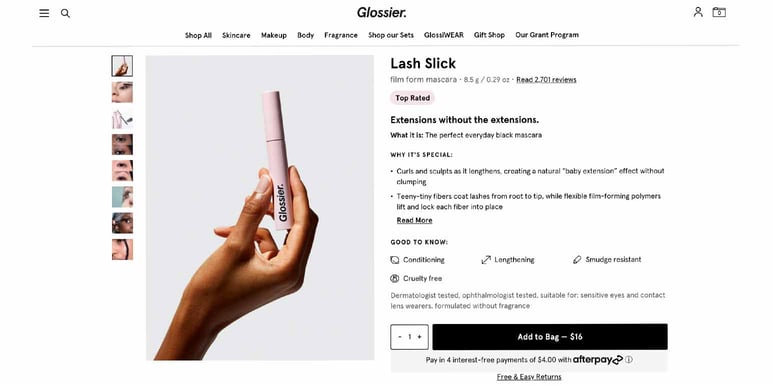 Cosmetic brands who want to tackle an omnichannel approach in 2022 will be better off, and in order to do that, they'll need:
To analyze the data on their current customers, traffic, and conversions.
To develop a uniform image and brand message.
To strengthen consumers' experiences in accordance with their preferences.
To automate all possible actions (analysis, management of data, inventory, orders, etc.).
To adapt their strategy to each channel (and device).
Buy it online and pick it up at the store. Buy it in the store and sent it to your house. Free shipping, pickup at lockers without coming into contact with delivery men, stock reservations at other points of sale where stock is available, 1-day shipping, etc. The options for making a purchase in this day and age go on and on, and you need to know what your consumers expect to be able to offer what they want and earn their trust.
→ Check it out! What is an omnichannel shopper like and what about his/her buying habits?
Adopt the necessary new technologies
This point affects the internal way the company works and the consumer's shopping experience.
But, first and foremost, it affects the customer. Proper internal management of product information gives rise to better product catalogs and product pages on online shops, in marketplaces, and anywhere else where you sell your products.
Cosmetics buyers look for a lot of specific, reliable data on ingredients, use, tone and color, manufacturing process, etc. Keeping all that content up to date and available on any channel is the first thing that cosmetics manufacturers and retailers must do. PIM technology (Product Information Management) is the ultimate solution to centralize all that information, make it available to anyone who needs it on your team, and send it to any channel.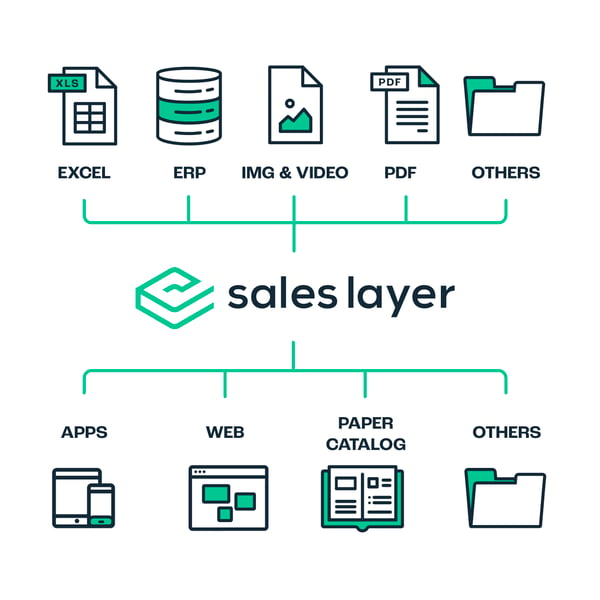 Having said that, there are other digital experiences that cosmetics buyers want apart from accurate product pages.
Increasingly more cosmetic brands are going for digital tools that allow users to 'try on' a product online. These are virtual reality and augmented reality tools, as well as tools based on algorithms, that show how a hair color or makeup would look – even under different types of light conditions.

In addition, these virtual reality solutions are an alternative to personal service without physical contact.
→ Free download: Augmented reality guide for products
Go for clean, sustainable cosmetics
This point is more controversial for many brands. For starters, the concept of 'clean cosmetics' is not very clear; although, in general, it is understood to include products that do not use components that are toxic or harmful to people's health and the environment.
Sustainable cosmetics are becoming more rooted amongst consumers who are increasingly looking for product options that are respectful with the environment in terms of the way they are manufactured and the way they are used. Cosmetics that have not been tested on animals, that reduce the amount of their packaging, and/or that use packing materials that are easy to recycle and can decompose.

Shoppers are more and more prone to go online to look for all this information and verify that it is true. In fact, more than half of the buyers in the United States say that they prefer 'natural' or 'organic' personal care products – and it is expected for this type of behavior to keep coming strong in the West.
Partnerships
Years ago, a brand's prestige was everything. Once that prestige had been earned, not much more effort was needed.
In this day and age, consumers' loyalty is much more volatile and the reputation and fame of a brand must be constantly cultivated. Even the large cosmetics manufacturers in the world like L'Oreal, Estée Lauder, and Shiseido have started to buy startups and small independent cosmetic lines to add to their catalog and include new organic cosmetic trends, as well as trends with different demographic approaches.
In addition to the size of each brand or retailer, it is hard to prosper alone. This year has shown just how important digital conversations on social networks are, meaning that the cosmetics sector must continue to form collaborative agreements in 2022.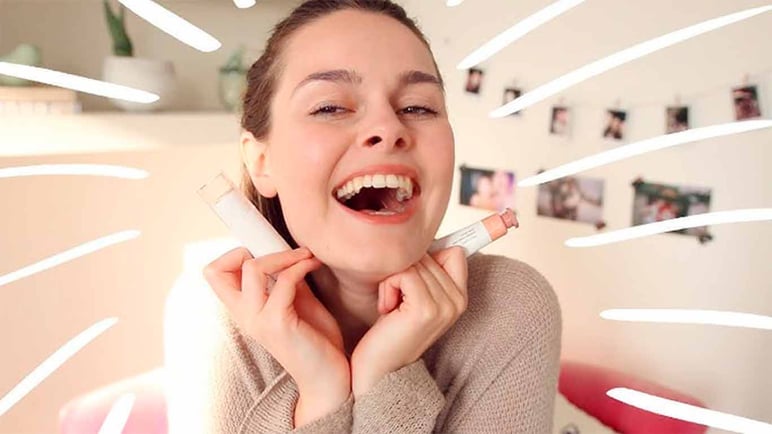 And this does not just mean partnerships with big industry giants; instead, for example, it could mean being part of a subscription service to include a product in a monthly box for subscribers to discover.
We also must remember the world of influencer marketing, which has become the great marketing solution for the cosmetics industry. According to a study by GlobalData at the end of 2019, 80% of consumers between 25 and 35 years old, 73% between 15 and 25, and 65% between 41 and 55 were interested in products that were trending on social networks.
Where will the cosmetics influencers be for 2022? They'll still be on Instagram, YouTube, and – little by little – TikTok.
Hiper personalization
This trend is related with an increased reliance on new technologies.
As the consumer gets more and more information and tools to make it easier to get into contact with the product, he/she will begin to expect more and more levels of personalization.
After discovering all the possible details about an eyebrow shaper or bath bomb, the consumer's next question is going to be, "couldn't it be better adapted to me?"
Online shoppers, especially digital natives, expect a 100% unique product experience. This means that they need your perfect product content to be able to use it to create their ideal product or order.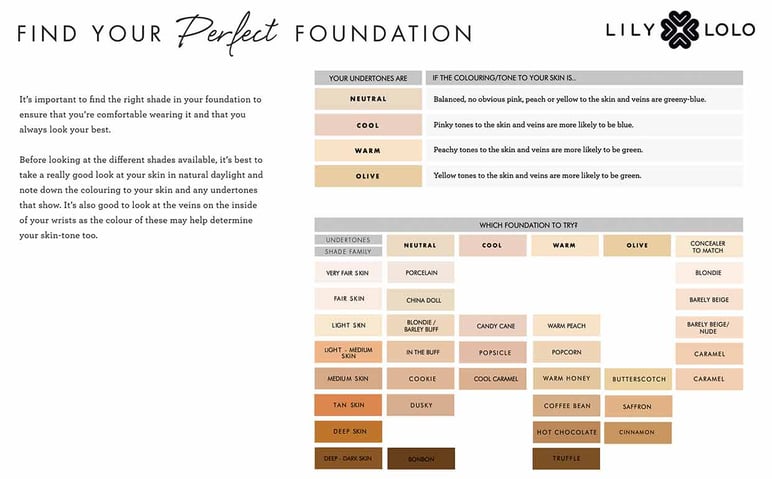 Faced with this increasingly personalized demand for cosmetic products, brands and retailers hope to give the customer the freedom to make their perfect product based on all the data available, like a fragrance or shampoo that can be made while taking into account the entire aroma and ingredient catalog, including allergens.
As we have already mentioned, a PIM solution is the fastest and most effective way for cosmetics manufacturers and retailers to have all the information from their catalog in categories. This makes internal searches easier, as well as filtering and locating products and lines which are increasingly more segmented – like for mature skins or teens, darker or more pale, etc.
Have you thought about making a loyalty club? These are powerful marketing strategies used by large chains like The Body Shop or Sephora to get data from regular customers, adapt the supply to customers' needs, and personalize the shopping experience.
Conclusion
2022 is going to be the year in which the digital purchasing experience is consolidated in the cosmetics sector.
The global circumstances and a change in consumption habits is making offline channels and online channels have to merge for a personalized product query and buying experience. And up-to-date, rigorous product content over all channels is the first step for the digitalization of any cosmetics manufacturer or retailer.
Start to digitalize your catalog and strengthen your omnichannel strategy before 2022 begins with a fee trial of the Sales Layer PIM solution right here.