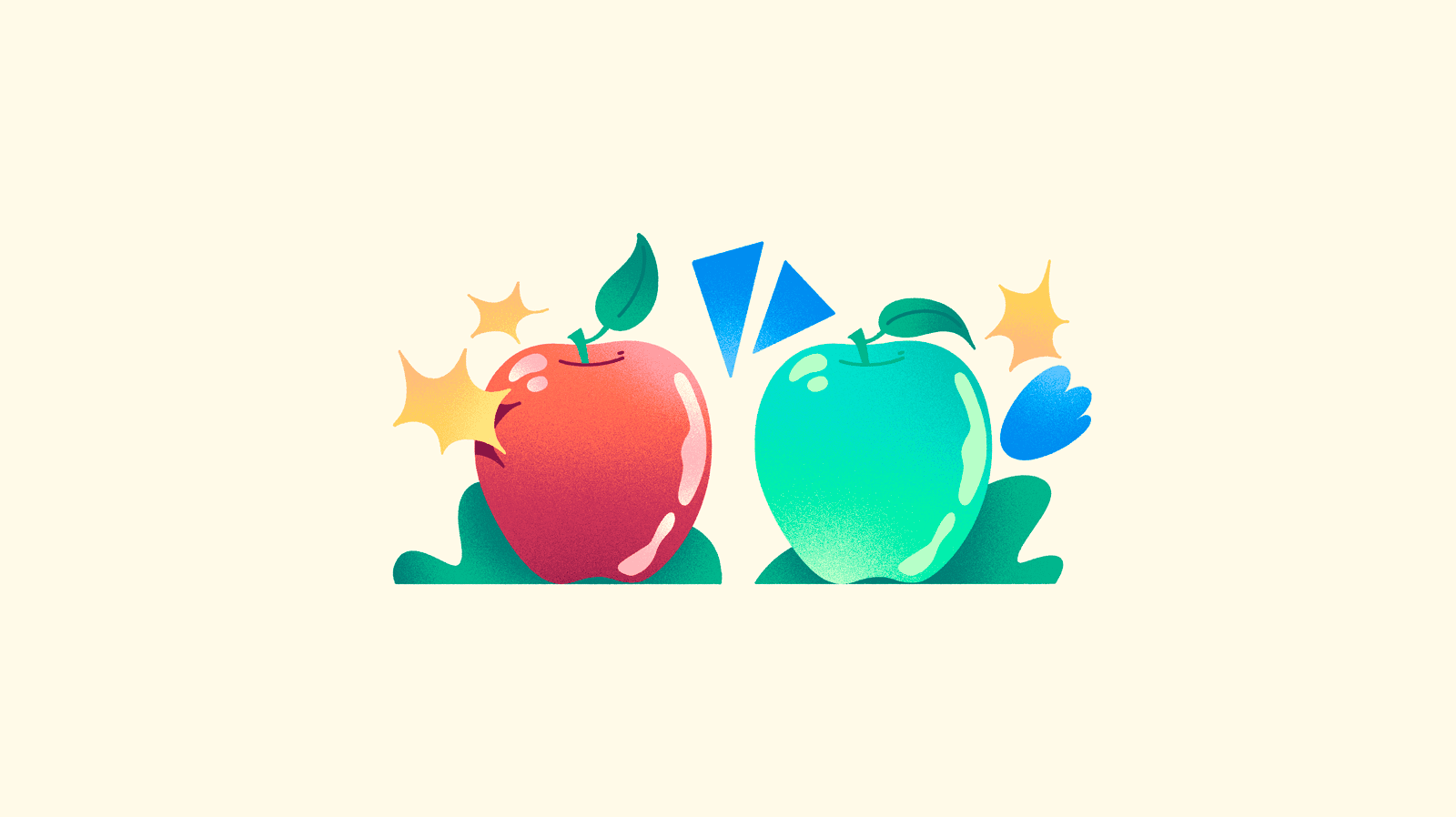 There are so many systems to manage your company's information, all named with different acronyms, that it is normal to confuse them with each other. It is also wise to get to know them in order to understand their differences, to avoid integrating them all into a company for the sake of it, and to avoid ending up with a network of systems that is impossible to cover on a day-to-day basis.
Do you know what software your equipment really needs? We are going to analyze two basic systems in the management of product catalogs, sales network and ecommerce channels: PIM vs CMS.
Once you get to know them, you will see that you don't need as many systems as you thought and that centralizing your daily work saves a lot of time and effort... and acronyms in your vocabulary.
What is a CMS used for?
A CMS or Content Management System is a system dedicated to the management of content on a website. Therefore, it covers all types of content that the owner wishes to publish on a domain.
CMS systems are very versatile and include functions for storing, editing, archiving, updating, publishing and sharing content. Its main feature is a very simple and easy to use interface, which requires no coding knowledge from users to create and publish content.
CMSs can be linked to many types of plugins to add extra features or choose custom web templates and layouts. Moreover, they are not 'passive' tools; that is, apart from gobbling up all the content they can also include SEO analysis functions.
In short, a Content Management System is a useful tool for website managers and teams that lack the knowledge, time or resources to create a website from scratch, and manufacturing or retail companies that want to create an ecommerce website and publish their product catalog or online store on the Internet.
In addition, it is a repository for a wide variety of information: not only texts and product information published, but also images, video and other multimedia, basic metadata to improve search engine positioning, logos, banners and pop-ups...
CMS systems cover a very wide range, from Hubspot, Drupal or WordPress, the most popular platform for creating free websites, to CMS specialized in ecommerce, such as Magento, Shopify, PrestaShop or Joomla.
How does a CMS differ from a PIM?
Therefore, it is clear that a CMS is a platform for publishing content on websites or ecommerce stores.
However, a CMS is not prepared to manage product information and relate it in an intelligent way, only to send content to the desired channels. Before the content reaches the CMS, it has to have gone through a whole process of collection, review, editing, storage and export.
Instead, a PIM system is the fundamental tool for centralizing, enriching and standardizing product content before it is published through a CMS platform.
PIM systems are an increasingly important stepping stone for brands and marketers, enabling them to ensure accurate and consistent information across all channels in which it will be published, and saving them time in editing and updating it, by including workflows and automation features.
Therefore, a CMS is a completely different system from a PIM, and that means that both are perfectly compatible on your equipment. What's more, you probably need to integrate both for a more agile and efficient work.
In a nutshell:
A PIM system stores and enriches product content, making it ready for publication.

A CMS system publishes product content on the desired channels, and stores other useful content on a website (banners, logos, etc).
Advantages of using a CMS (and integrating it with a PIM)
Using a CMS system to publish content on your company website or ecommerce is a fast and versatile strategy to launch a project and expand it over time. The advantage of a CMS is to be able to centralize the content and work on a website in one place, facilitating its publication and customization.
Integrating a PIM system with your CMS also allows you to have a single source of truth for your product information, ensuring that it is correct and always up to date by connecting it to the CMS and any sales channel, such as your online store or ecommerce app.
Combining a PIM and CMS system gives your team consistency, speed, agility, accuracy and scalability across your catalog, sales, team or channel network.
Sales Layer: the easiest PIM for integrating your CMS
If a CMS saves you a lot of headaches when programming a website, you are probably looking for the same simplicity when using and integrating a PIM. But not all of them are easy.
At Sales Layer we are well aware of the needs of manufacturers and retailers who work with a multitude of CMSs on a daily basis, and the important role these systems play in maintaining ecommerce stores and other channels.
That's why in our PIM we include several proprietary and pre-configured connectors, ready for you to connect them to your CMS account such as Shopify, WooCommerce, Magento, WordPress... With the peace of mind of knowing that you are always sending your ecommerce product information enriched, reviewed by your team and updated, and with automatic updates that make it easier to maintain so many sales channels.
Our CMS connectors are developed by us and not by third parties, as is the case with many other PIMs. That's why we guarantee technical assistance and the most personalized attention to integrate your CMS and PIM according to your needs.
Contact us if you want to learn more and have a PIM specialist analyze your project for free, or start trying Sales Layer now at no cost and access its exclusive connector library.