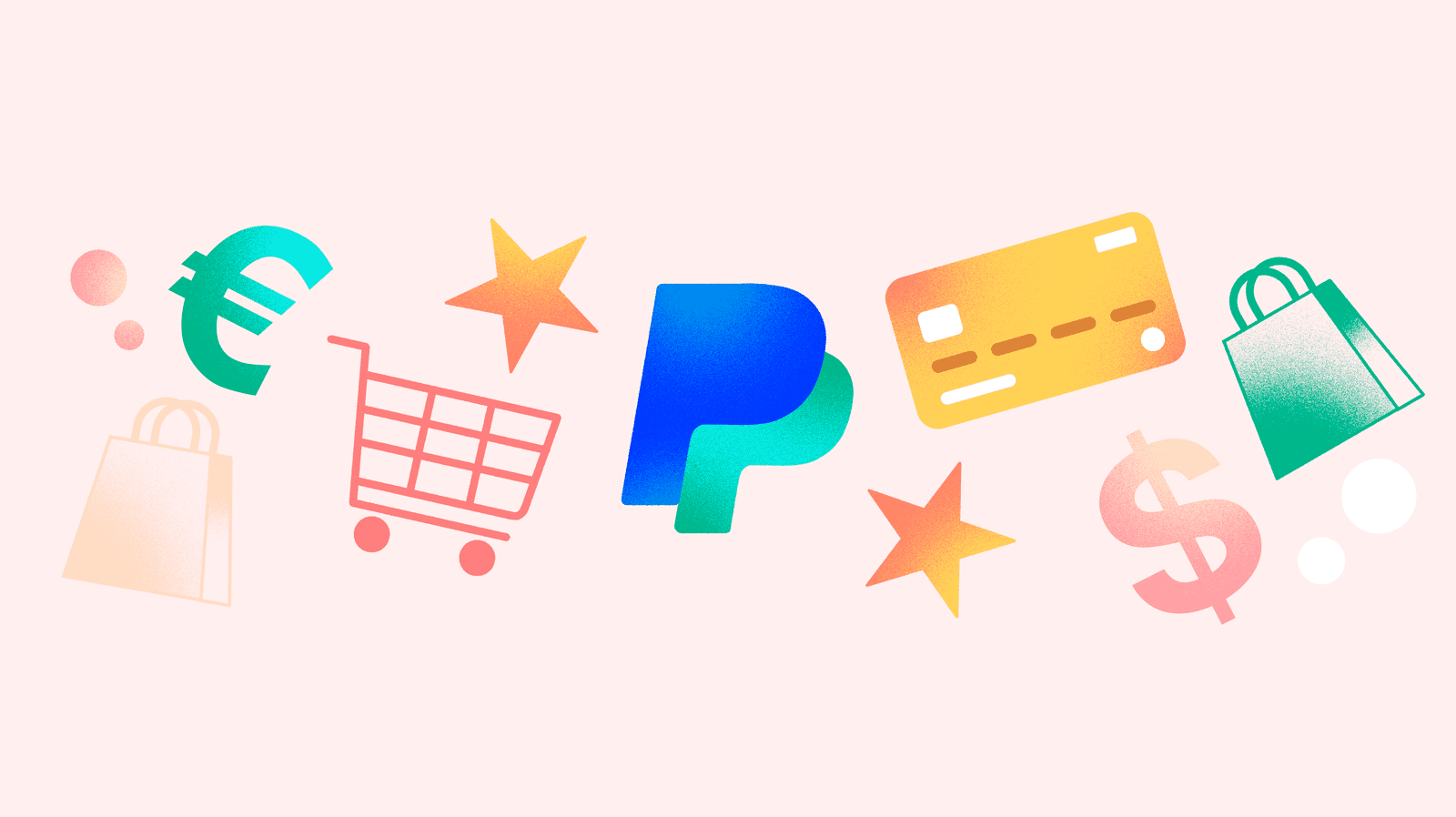 Why use PayPal in ecommerce?
When your online shop or app's customers go to checkout,the payment process can be done in many ways. You can create your own payment gateway or add a payment method from a well known bank or gateway, which is probably the most common thing and the most convenient for you and your customers.
Payment with PayPal means that the user pays without sharing their banking details with you. It is a much safer and quicker method for your customers and it inspires trust in many. That's why it is increasingly important to include these types of systems in your store's checkout process.
There are many third-party payment methods like Apple Pay, Google Pay, and Stripe but PayPal was one of the pioneers and continues to be very popular and used around the world today. With PayPal, you ensure that your shop has a payment system that is accessible from anywhere and compatible with all bank cards.
→ PayPal or Stripe? We compare them so that you can choose what's best for you.
Integration of PayPal in ecommerce in 3 steps
The PayPal gateway is very easy to add to your site and it is open to any type of business of any size and any sector. If you decide to add it to your ecommerce site, you can do so in just 3 easy steps that we'll explain below:
1. Create your business account through the PayPal Commerce Platform
On the PayPal site, click to create a Business Account. You will be asked:
To provide an e-mail address.
To create account ID data.
To accept the terms and conditions of use.
To link your website.
To add personal data (name, country, telephone number, and address).
To link your bank account where payments received through PayPal are to be sent.
2. Add PayPal to your shop
On product pages
You can choose this method if you want to add a PayPal Payment Button on certain products.
You just need to add PayPal's JavaScript SDK and paste the code provided by PayPal on the project pages you want to add the button to. This option allows for the color, justification, and shape of the PayPal button to be personalized. This is the fastest way to add PayPal, although it is also the simplest.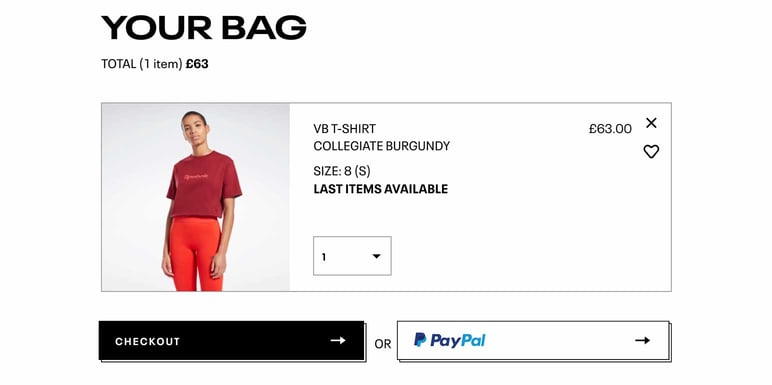 Standard PayPal integration
This method allows you to add PayPal to all of your product pages and to your checkout process in 3 steps:
Open the admin panel for your checkout on your shop or ecommerce platform.
Select standard PayPal payments as a payment option.
Add the access information for your PayPal account.
And if you are using an ecommerce platform like Shopify, you'll be able to use specific plugins that allow for even simpler PayPal integration.
For example, if you have a Shopify shop, a PayPal Checkout account is automatically created and associated with your email address. To activate it, you need to give it permission from your PayPal Business account and adjust options like the use of desktop, iPhone, and Android versions.
→ POS systems for online shops: What are the best?
Advanced integration
With this option, apart from the PayPal button, you add all the payment fields for banks cards and you can personalize them. It also includes anti-fraud protection tools with risk tolerance filters that you can customize.
It requires more programming knowledge, as you'll have to adapt it in a more advanced way on your site with HTML and/or API integration.
3. Add other points of sale
PayPal is not only useful for your online sales channels. If you have physical shops, the platform also can connect with payment devices in your point of sale network.
Remember to always undertake enough tests before launching PayPal live on your site, and always be sure to have your platforms up to date to avoid errors and problems.
Benefits of PayPal for ecommerce sites
It is inexpensive
PayPal has no fixed monthly or annual fees; instead, there is a fee for every national transaction of 2.90% of the transaction's total, plus a fixed fee that depends on the payment currency -- for example, in euros that fee would be €0.35.
One thing: If payments are made via QR codes, the fees are different: 0.90% per transaction plus the fixed quite for different currencies (€0.10 if in euros).
The fees also vary if the payment is international; for example, 0.50% in European countries and 2% from the USA.
It is safe
You don't have to share any sensitive data about your company or online shop with PayPal. Just some basic data and accepting the terms and conditions of use will suffice.
In addition, it is safer for your customers and you'll avoid problems with leaked banking data.
It is broad
PayPal's service covers more than 200 countries around the world and they accept payments in 25 currencies. This avoids a lot of problems for you if you offer a shop that sells and ships internationally.
It is customizable
There are two options. One is free: Express Checkout. When he/she chooses payment via PayPal on your shop, the user is automatically redirected to a new window where the payment is processed via the PayPal site.

If you want the checkout process to stay on your own site without taking the user to an external window, you'll have to pay a monthly fee to PayPal which will allow the gateway to be directly added to your site.
→ Other alternatives? These are the most popular online payment methods
Conclusion
Including a variety of payment methods on your online shop and apps is necessary to offer a good shopping experience.
The next logical step is to choose secure online payment gateways like PayPal for ecommerce sites, as they offer security for you and your customers and are easy and fast to add to any website or ecommerce platform.