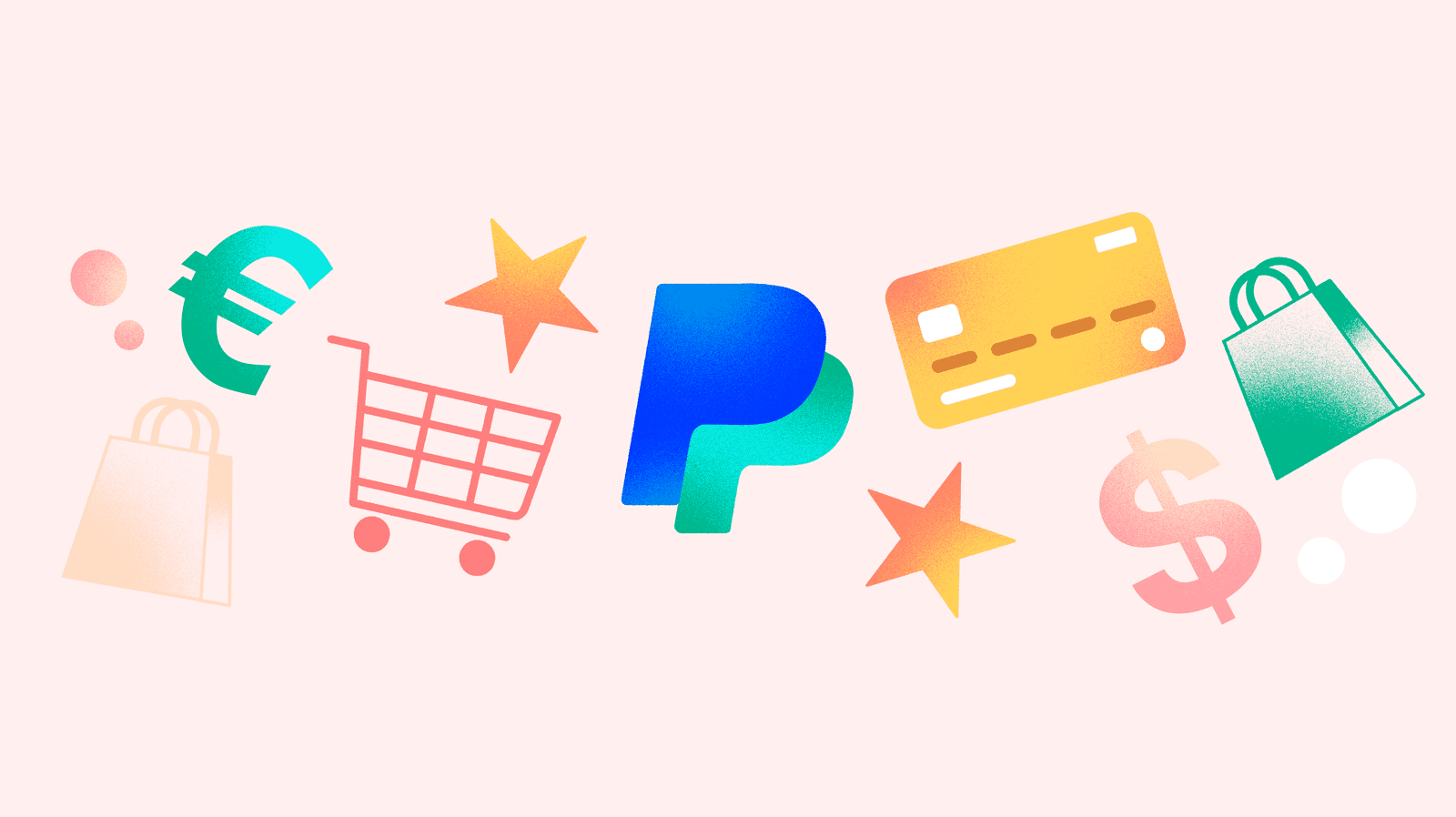 Why use PayPal in ecommerce?
When it comes to providing payment methods to visiting shoppers to your ecommerce website, there are two options. You can either create your own payment gateway or add a payment method from a well-known bank or gateway. The latter is the most commonly used and most convenient method, and the one we're going to explore in this guide.
PayPal ecommerce integration enables shoppers to pay without sharing their bank details. This provides a safe and speedy method of payment that is hugely popular with shoppers. As a result, it's becoming increasingly more vital to include PayPal in your store's checkout process.
There are several third-party payment methods: for example, Apple Pay, Google Pay, and Stripe.
PayPal continues to be one of the most popular and widely used. By integrating PayPal into your website, you ensure that your shop has a payment system that is accessible for everyone everywhere.
→ PayPal or Stripe? We compare them so that you can choose what's best for you.
How to integrate PayPal Payment Gateway to your website
PayPal ecommerce integration is simple and is open to businesses of any size or sector. It can be added to your site in three simple steps:
1. Create your business account
On the PayPal site, click to create a 'Business Account'. You will be asked:
To provide an email address.
To create account ID data.
To accept the terms and conditions of use.
To link your website.
To add personal data (name, country, telephone number, and address).
To link your bank account where payments received through PayPal are to be sent.
2. Add a PayPal checkout to your website
On product pages
Add PayPal's JavaScript SDK and paste the code provided by PayPal on the project pages you want to add the button to. This option allows for the color, justification, and shape of the PayPal button to be personalized.
Ensuring these product pages are optimized with up-to-date and accurate information can help move more customers through to the payment stage. Enriching your product pages can be automated with a product information management (PIM) platform.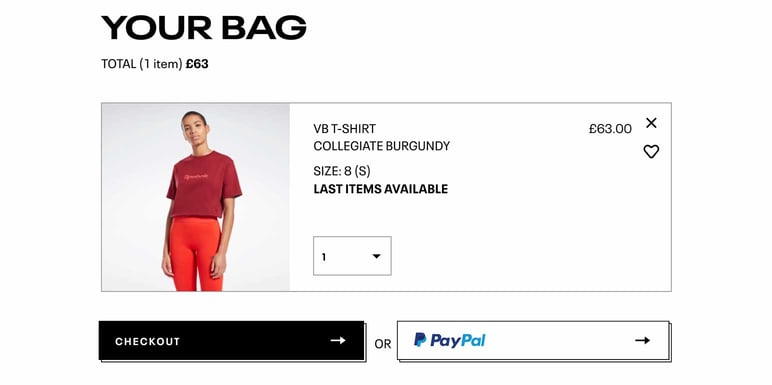 Standard PayPal integration
This method allows you to add PayPal to all of your product pages and to your checkout process in 3 steps:
Open the admin panel for your checkout on your shop or ecommerce platform.
Select standard PayPal payments as a payment option.
Add the access information for your PayPal account.
If you have a Shopify store, a PayPal Checkout account is automatically created and associated with your email address. To activate it, you need to give it permission from your PayPal Business account and adjust options like the use of desktop, iPhone, and Android versions.
3. Add other points of sale
PayPal is not only useful for your online sales channels. If you have physical shops, the platform can connect with payment devices in your point of sale network.
Remember to always undertake plenty of tests before launching PayPal live on your site, and always be sure to have your platforms up to date to avoid errors and problems. Optimize the copy for your product pages, and ensure all product data is up-to-date and accurate with a centralized PIM system.
How does a PayPal Payment Gateway benefit my customers
Paypal integration is an inexpensive solution with no fixed monthly or annual fees. Instead, there is a fee of 2.9% of the transactions total, plus a fixed fee that depends on the payment currency: for example, in euros the fee is €0.35.
It's safe
You don't have to share any sensitive data with PayPal: just basic information and terms and conditions. It is also more trustworthy for your customers who avoid the risks of leaked bank details.
It serves most countries
PayPal's service covers more than 200 countries around the world and accepts payments in 25 currencies. This avoids problems for you and your customers if your ecommerce store trades internationally.
Improve the product and shopping experience of your customers with a well-managed and accessible platform.
It's customizable
There are two options on the PayPal gateway. One is free: Express Checkout. When a customer chooses payment via PayPal on your shop, the user is automatically redirected to a new window where the payment is processed via the PayPal site.

In order for the checkout process to stay on your own site without taking the user to an external window, PayPal charges a monthly fee.
→ Other alternatives? These are the most popular online payment methods
Conclusion
Including a variety of payment methods within your ecommerce store is necessary to deliver a positive shopping experience. PayPal ecommerce integration is a simple and popular method that opens up new sales opportunities on an international scale.
Ensure your customers move through to the checkout stage by providing them with clear, up-to-date, accessible product information across all pages and marketplaces. Sales Layer PIM is a single source of truth for your product data, centralizing and optimizing your product information to boost your position on the digital shelf.
Get started with a free trial today.