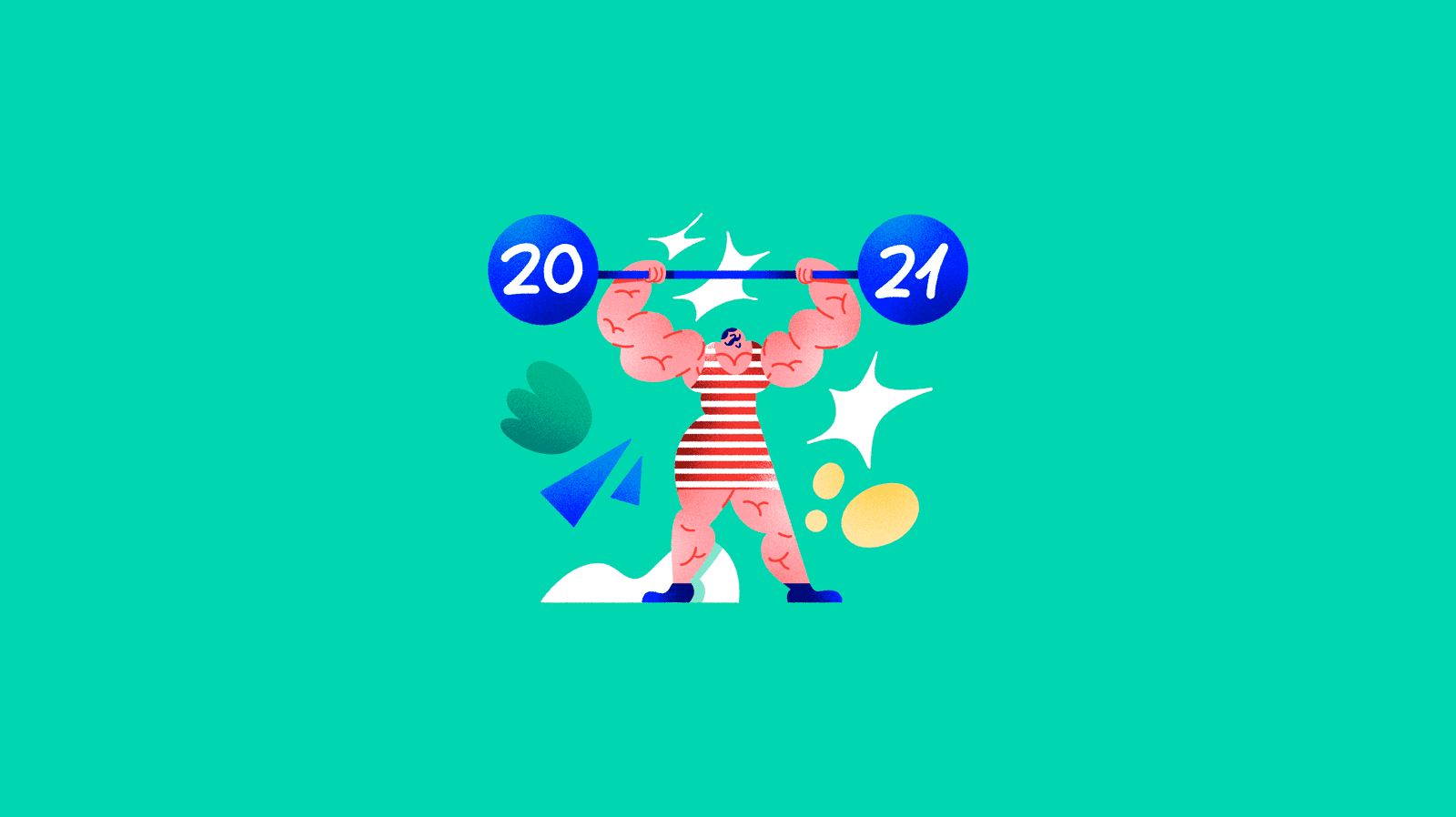 The world pandemic of 2020 brought about one isolated piece of good news for commerce: a growth and development of ecommerce that was expected for only a few years further down the line.
At the global level, online sales have grown 19% with regard to last year according to BusinessWire. Some regions have seen a much greater expansion, especially in the Asia-Pacific and the United States, where online shoppers have grown by 30%. A figure that was not foreseen to be reached until 2022 according to eMarketer.
Because of this breakneck pace, by 2022 income from online sales will reach 6.54 billion dollars. Compared with the 3.53 billion of 2019, the figure has doubled in a very short span of time.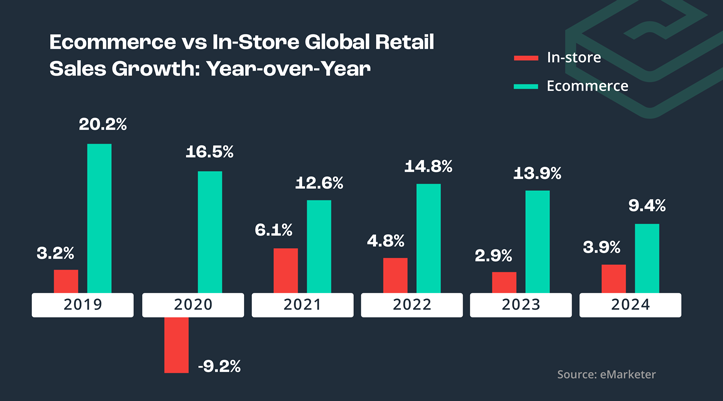 In short, 5 years of projected growth for ecommerce have happened in just 6 months during 2020. And although this may seem like a success sent from the heavens, truth be told it requires great effort for manufacturers and retailers who will have to tackle, in 2022, the shortcomings of classic shopping experiences and fight for their share of the market amongst increasingly great and more fierce competition.
The 11 challenges, innovations, and solutions for ecommerce in 2022
New consumption habits
Undoubtedly, 2020 and 2021 were years of changes — changes that seem as though they will stick around in 2022.
Because of the uncertainty surrounding the advancement of measures to tackle the coronavirus pandemic and due to the discover of new shopping and selling methods that are more convenient and effective, many habits have been formed in a short span of time.
While shopping in physical stores will continue to be an important and favorite way to go shopping for many, the boost in online shopping is here to stay and will continue to grow at a good speed. Nevertheless, that does not mean that the ecommerce experience is simple.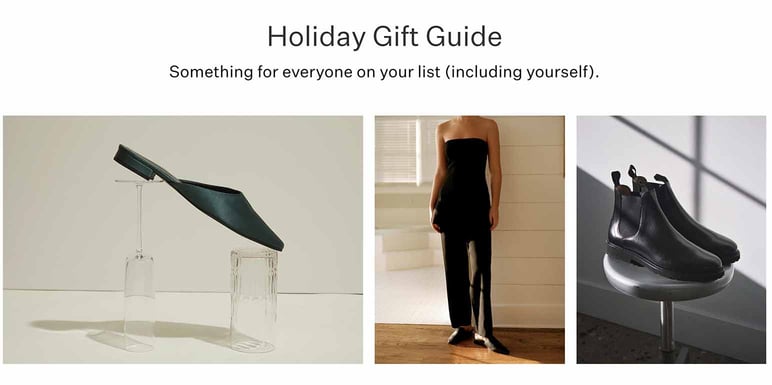 Buyers are increasingly more demanding, especially in a digital environment that is new for the majority of them. To convince skeptical customers and attract more users who are becoming increasingly comfortable with the online world, brands and retail businesses have to listen to the consumer, take things seriously, and adapt to their expectations:
Personalized queries, ads, and services.
Simple, easy-to-navigate digital channels.
Product information that is as complete and reliable as in a physical shop.
Self-service option.
Simple returns — free or at a low rate.
A variety of shipping and pickup options.
Different payment methods, including gateways like PayPal, Apple Pay, Google Pay, WeChat, AliPay, etc.
24/7 customer support.
Throughout 2020 and 2021, many consumer federations from different parts of the world noted an increase in the number of complaints from users about online shopping experiences. This does not mean that online experiences were worse: the problems and shortcomings were already there. As the number of buyers increases, the need to improve is becoming more evident.
2022 should be the year when brands and retailers listen to their customers, understand their needs, and adapt their product and buying experiences. That's why both indirect research and direct communication are so important. For example, through after-sale surveys, chats that help the user throughout the buying process, and a team of people who are trained to tend to customers individually and personally.
→ Are you sure that you know what they're like? About the new post-pandemic consumer
Omnichannel shopping
If consumers are more demanding in terms of content, they are also more demanding in terms of the way they make purchases. They need to decide where they want to look for the information, where to pay, how to do so, and to whom.
The omnichannel journey means that brands need to be present on as many channels as possible (provided the channel is geared towards the brand's target consumer) and, even more important, brands need to offer a seamless experience from one channel to another. The product information, customer service, and buying options must be consistent over all the sales channels, whether they be a website, app, social network, or marketplace.
Preparing an omnichannel strategy is the aim of all manufacturers and retailers who want to grow or become more consolidated in 2022; to do that, a series of key points must be kept in mind:
Analyze performance and loading speed on websites and in applications.
Favor the mobile shopping experience as it is what grew most in 2021.
Personalize the information and buying journey.
Implement the most advanced and popular digital and contactless payment systems.
Stay safe with official SSL certificates.
Implement mobile-first payment gateways.
Create pages with quality, enriched content.
Offer easy-to-understand, filtered navigation.
Put "buy now" and action buttons in strategic places that are easy to locate.
Reduce bumps in online payment processes.
Keep up rigorous, automated stock and inventory management over all sales channels.
→ Take a look: What an omnichannel customer and their ecommerce circle is like
Personalized experience
This is what has been repeated most up until now, because consumers need to feel unique when they are making their purchases.
But this is also due to another, more practical reason: content that is adapted to the target customer has more chances of standing out in search engines and gaining attention in advertising and retargeting strategies.
It is expected that in 2022, 90% of ecommerce companies will offer some type of personalization in terms of content adapted to the user and in terms of the way to experience that content.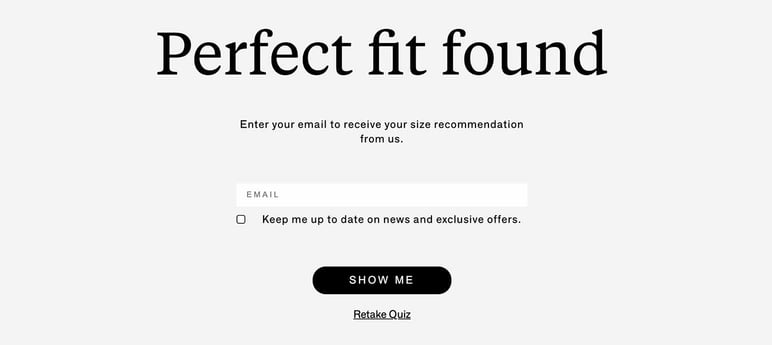 To that end, new audiovisual resources are gaining ground: augmented reality experiences are more and more common and useful in online purchases. They bring the product nearer to the customer without the need of physical contact, they gamify the shopping experience (they make it like a game), and they allow for different alternatives to be tried out (colors, sizes, product location in a room, etc.).
Other techniques that can be used to personalize the ecommerce experience and that you can try in 2022 are as follows:
Suggestions for products that are complementary to the one being purchased.
The ability to add surprise products to an order.
Financing options for purchases.
Discounts and promotions for special occasions.
Newsletters and display ads with content that is adapted to the user.
→ Tips to offer a personalized product experience
Attractive product content
Finding a brand or shop easily is the first step to success. Having said that, the fact that they found you won't help if the customer doesn't feel attracted to your product. In addition, it is proven that the quality of catalog content influences online positioning.
Therefore, the most successful businesses base their strategy on quality product content with accurate technical details and complete and creative descriptions. This can be complemented with modern resources, like augmented reality, which was mentioned earlier, and 360º photos and videos that move the consumer through the different stages of product discovery, interest, want, and final purchase.
To be successful, you must have an optimized platform designed to meet the needs of customers and sales agents. PIM systems (Product Information Management) have become one of the most important tools of 2021 and they will continue to grow in 2022.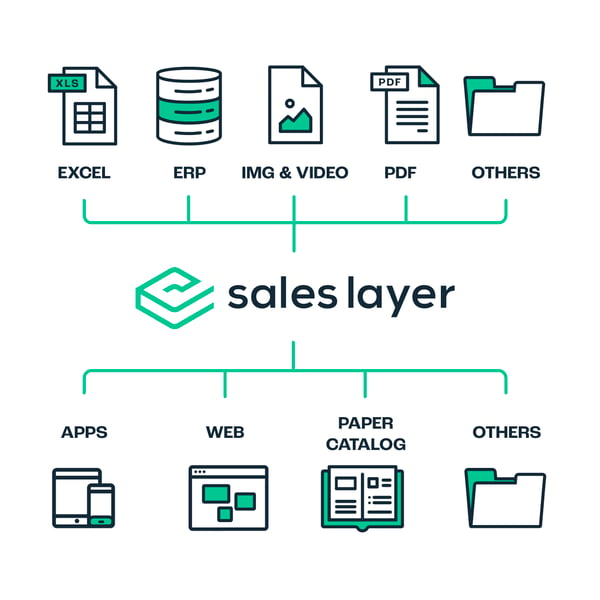 A PIM offers a scalable, collaborative solution to gather, enrich, and distribute the right product contents over hundreds of online channels (as well as printed channels and at points of sale). A centralized "source of truth" with automatic connectors that cuts down on the number of conventional tasks that need completed, helps to avoid common mistakes, and gives marketing teams a little breathing room to think more creatively.
The right prices, complete technical specifications, data adapted by country, stock availability.... Everything is easier with a PIM that has been specially designed for the modern ecommerce era.
Automation
As PIM technology proves, automation is the most powerful tool for integration in ecommerce, as it promotes efficiency and is complementary to other ecommerce systems.
Other automated technologies that will become more popular throughout 2022 are related with artificial intelligence. Voice-assisted and device-assisted searches use algorithms that are increasingly refined, and ad generation platforms also can take advantage of product data and automated analysis to create better omnichannel experiences.
→ Listen more: Why is conversational commerce?
Reliable and fast shipping
Despite the convenience of shopping online during a year in which the shops were closed, an essential problem has cropped up: delays and lost shipments to homes and pickup points.
The majority of the ecommerce businesses were not ready to face a sudden increase in demand and their logistics structure has problems that must be dealt with in 2022. Automation technologies will be key, as we will see below.
For the consumer, the vital thing about this section is for shops to offer several shipping and pickup options to adapt to any situation. The cost of shipping continues to be something that customers focus on when choosing one store or another, and brands and retailers must be able to offer convenience and quality.
Without a doubt, all the popular ecommerce shipping methods should not be lacking in 2022:
Buy it online and pick it up in the shop.
Buy it online and send it to your home.
Buy it online and pick it up at a pickup point.
Buy it online and send it home with contactless delivery at the doorstep.
Self-service: This is more popular amongst B2B customers, but the amount of consumers who prefer to go through the entire process without having to deal with any salespeople and pick up the order in a locker or other area designated specifically for that purpose is on the rise.
→ Choose well: How to pick the right shipping service for ecommerce
Ecommerce hubs
Until 2020, the most ambitious strategy for a brand was to sell on a marketplace.
The increase in competition and a quest for more personalized platforms is behind the popularity of this new concept: ecommerce hubs. Basically, they consist of initiatives that bring together businesses, brands, and retailers from the same municipality or region to make searches and purchases easier for users.

Without a doubt, the future is omnichannel and that means that a business needs more channels to increase its visibility and the chances of conversion. These platforms may be modest in appearance and/or geographically reduced in scope, but depending on the product type, they can be a new, beneficial option.
Another alternative route that grew a lot in 2021 is the D2C model (direct to consumer), in which the brands that until present had only used retail channels to display their products and reach their public are now selling items directly to the consumer. Nevertheless, this is a demanding model and its profit margins are low; thus, it should be well studied before it is implemented.
→ This may interest you: Here's how the D2C sales model works for brands
International logistics
As they are getting used to online shopping, consumers are starting to feel more at ease with the idea of buying products in shops from other countries. This is just as convenient and the number of products in the catalog increases exponentially.
This brings about many challenges for sellers, especially in terms of logistics. In 2022, businesses that offer products on the international level will have to begin to do what Amazon does and have a network of local warehouses instead of a single central headquarters.
This system allows for shipments to be streamlined, reduces the risk of lost merchandise, and drives down certain costs — although it requires a large investment to prepare the distribution network.
Other important details for when creating an international ecommerce strategy:
Translation and adaptation of catalog contents (something that can also be made automatic with a PIM).
Payment systems accepted.
Payment currencies allowed.
The shipping cost margin for a larger network.
Customer service for different time zones.
Costs stemming from increasing ad campaigns to more regions.
→ Robots and logistics: Happily every after for everyone?
Subscription services
This tactic includes practices that go a long way, like monthly subscription boxes and Amazon's Dash Buttons that allow for products to be reordered.
With the reduction of visits to physical shops, more consumers are trusting the convenience of ecommerce subscription services to receive products they usually use periodically, as well as things that are not so important but which add variety to their routines, like personal care products and books.
Social selling
While there is no doubt that these platforms are great for creating a brand image and engaging customers, sales through native purchases in Instagram or on Facebook just aren't taking off that much.
This does not mean, however, that they should be forgotten this year. On the contrary: experimenting with more channels is always positive and working with influencers is one of the most effective marketing strategies for brands.

The key is to study, in real time, where the attention and true paybacks come from. For example, throughout 2020 Facebook grew a lot in terms of hired ads, while the growth of new users on the network was half.
Sustainability
The last "missing piece" for ecommerce in 2022 (although it should be the first from many points of view). Going for more sustainable ecommerce is good for brand responsibility and also helps to attract those consumers who are more aware of these types of issues.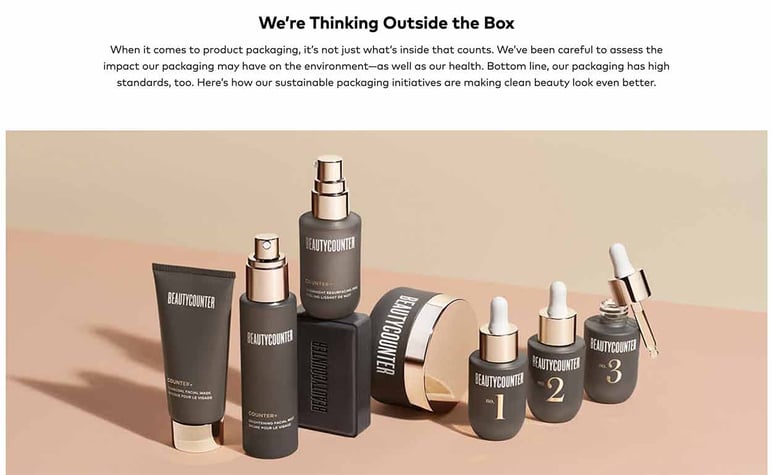 Analyze the measures that your business can take and how those measures can be conveyed to your customers to bring about a reliable image that aligns with your goals:
Packaging and shipments with less materials wasted.
Manufacturing and production processes with a lower environmental impact.
Products that use recycled materials, recyclable materials, and non-toxic materials.
Education of the company's teams and the public.
Conclusion
2022 will be an exciting yet complicated year for ecommerce. While there is no doubt that sales online will grow, coming out on top will require a lot of work by manufacturers and retailers to bring about an optimal shopping experience.
Look to the year with an open mind and a flexible strategy so as to be ready, but also be alert to change and improvisation and open to tools that bring about digitalization and quality so that stable conversions are under control and guaranteed under any circumstance. Start by trying Sales Layer's PIM technology right here and get that boost that you need for 2022.