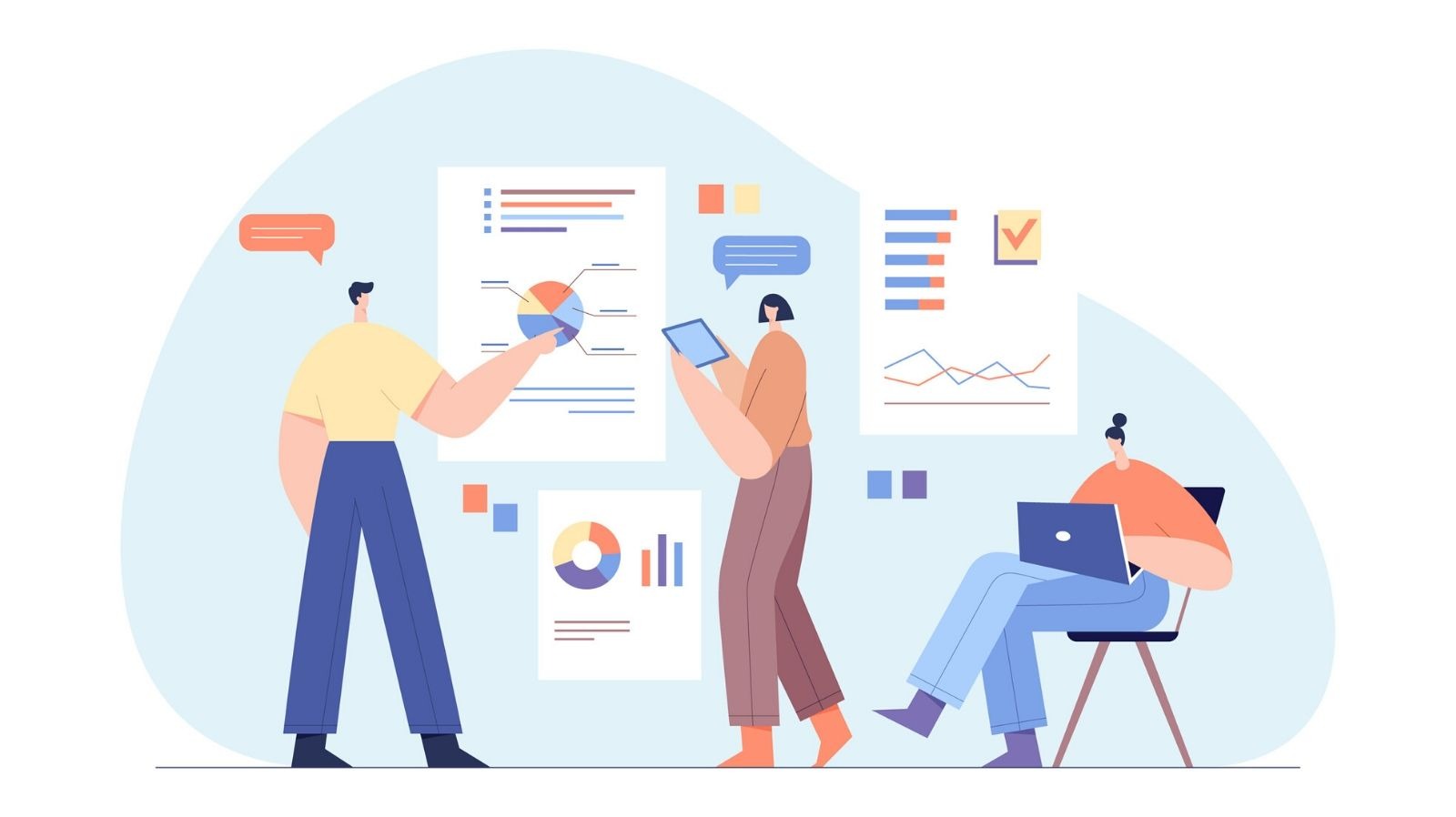 Table of Contents
Types of software for catalog management
Selling in ecommerce today means you need to add more platforms and channels and deal with a wider range of markets and technologies. You'll be facing more demand for product renewal, by customers who are increasingly demanding in their online shopping experience in general.
A well-structured catalog is essential for any company that wants to sell its products on digital channels, such as websites, mobile apps and marketplaces. But finding the right ecommerce software can become just as complex a task as keeping your product catalogs in good shape, especially because there are several types of software available for different functions:
Catalog content management programs: to manage product content.
Catalog Management System (CMS) programs: to create and manage your e-commerce platform.
Catalog design programs: to design your digital or printed catalogs, brochures, technical sheets, etc.
Not sure which one to choose or even where to start your search? We'll help by explaining which is the best CMS for ecommerce, and whatever else you'll need.
→ This may interest you: A step-by-step guide to creating online catalogs
Ecommerce software for virtual catalogs
Ecommerce today is, above all, an omnichannel experience and a company needs to seamlessly connect its central ERP, databases, web pages, apps, marketplaces and printed and digital catalogs, with the CMS platform.
Therefore, a program for designing a visually attractive catalog is no longer enough. You need the tools to integrate it into a complete ecommerce strategy which includes your virtual catalogs.
A well-constructed catalog will allow you to interact fluently with your suppliers and distributors while bringing accurate, rich and reliable content to your customers. This should be the main goal of any ecommerce software. It will make your day-to-day business easier and improve both your reputation and your sales conversion, because good product content will result in a better shopping experience, more positive reviews and more loyal customers.
Now let's see what ecommerce software you'll need, for creating virtual catalogs.
→ This may interest you: 7 benefits of using a program for creating automated catalogs
CMS for ecommerce: is a Content Management System enough?
A CMS program is used for creating your e-commerce platform, but only as far as programming, design and content management on your website are concerned.
The CMS software is easy to use, intuitive, and very simple to install. However, this type of ecommerce software includes many complementary plugins to complete your user experience, which may mean you'll need the services of an IT team with more training in this field.
When choosing the best CMS for ecommerce, we recommend you:
Analyze the volume of your inventory (to check that your chosen CMS has no conflicting product limit).
Check compatibility with other software programs as offered by a given CMS.
Have other management tools already planned (such as your inventory, or customer service).
Check the Catalog Management provider's fees (some are oriented to the startup level and others to all types of business).
This type of ecommerce software allows for the sharing of integrated information between team members and different departments, but be aware, a CMS is not specifically geared towards the management of your product catalog.
Magento, Shopify, WooCommerce or PrestaShop are CMS software that allow you to set up your ecommerce platform. But first you need to do another step: preparing and designing your catalog content for it to be published in an efficient and organized fashion.
→ This may interest you: Check out the top 5 Catalog Management systems
PIM, the best solution
Before choosing a CMS you need to take control of the raw material of your catalog: product information.
Product information management has become increasingly complex in recent years. There are more channels for distributing it, much more technical and compulsory data to display in order to comply with regulations, and customers expect to find a lot of information about your product before they decide to buy.
Your main goal is to ensure the highest quality catalog content for the client.
A Product Information Management system (PIM) achieves all of this — and more:
It manages all your product information from a variety of sources.
Centralizes data in one place.
Checks and enriches catalog content.
Translates into different languages.
Updates data in real time.
Distributes information across various channels.
Imports and exports materials and spreadsheets.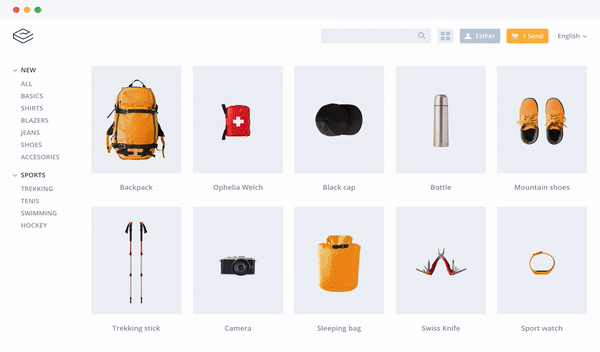 PIM is the definitive ecommerce software for your catalog because it takes care, in a centralized and automated way, of all the management processes that your company will invest in creating and sharing product catalogs on a continuously updated basis.
→ This may interest you: All you need to know about PIM
Other programs for creating catalogs
A PIM organizes all your product information and allows you to connect it to the programs and channels of your choice. For example, a PIM like Sales Layer includes plugins for automatically connecting your catalog to CMS platforms like BigCommerce or WooCommerce.
If you aren't yet ready to incorporate a PIM system into your company, you can organize the materials in your catalog yourself using spreadsheets and free programs such as FlipHTML5 (whose options are usually limited). The work is slower and errors can occur through doing these tasks manually, so it is only recommended for stores with a small product catalog.
Otherwise, whether you need to create digital or printed catalogs, you can use other programs to create catalogs that are easily connected to a PIM.
Design programs: The best known is InDesign, which allows you to design both digital and printed catalogs. The most convenient way to go about this is to use a plugin to automate the delivery of your product information to your catalog design program, such as the Sales Layer Easy Catalog connector – try it here!
Instant Catalogs: You may sometimes need to create a virtual catalog to show to certain distributors or customers, or to the public on a temporary basis. Programs that allow you to set up digital catalogs in a short time, and choose from public mode or with password access, are also very useful for this purpose. Try out the unique features of our Sales Layer Instant Catalogs!
Interactive materials programs: For your product marketing strategies, you will find some useful programs for creating virtual materials such as interactive brochures or flipbooks that allow the user to consult prices and collections, watch videos, and link to shopping in your sales channels.
→ This may interest you: The best product marketing strategies
Conclusion
Everything perfect and under control, in real time, from your PIM: in Sales Layer we have it all arranged for you to create your catalog super conveniently and efficiently.
Would you like to try? Here you have 30 days' free trial of our PIM so you can start straight away.