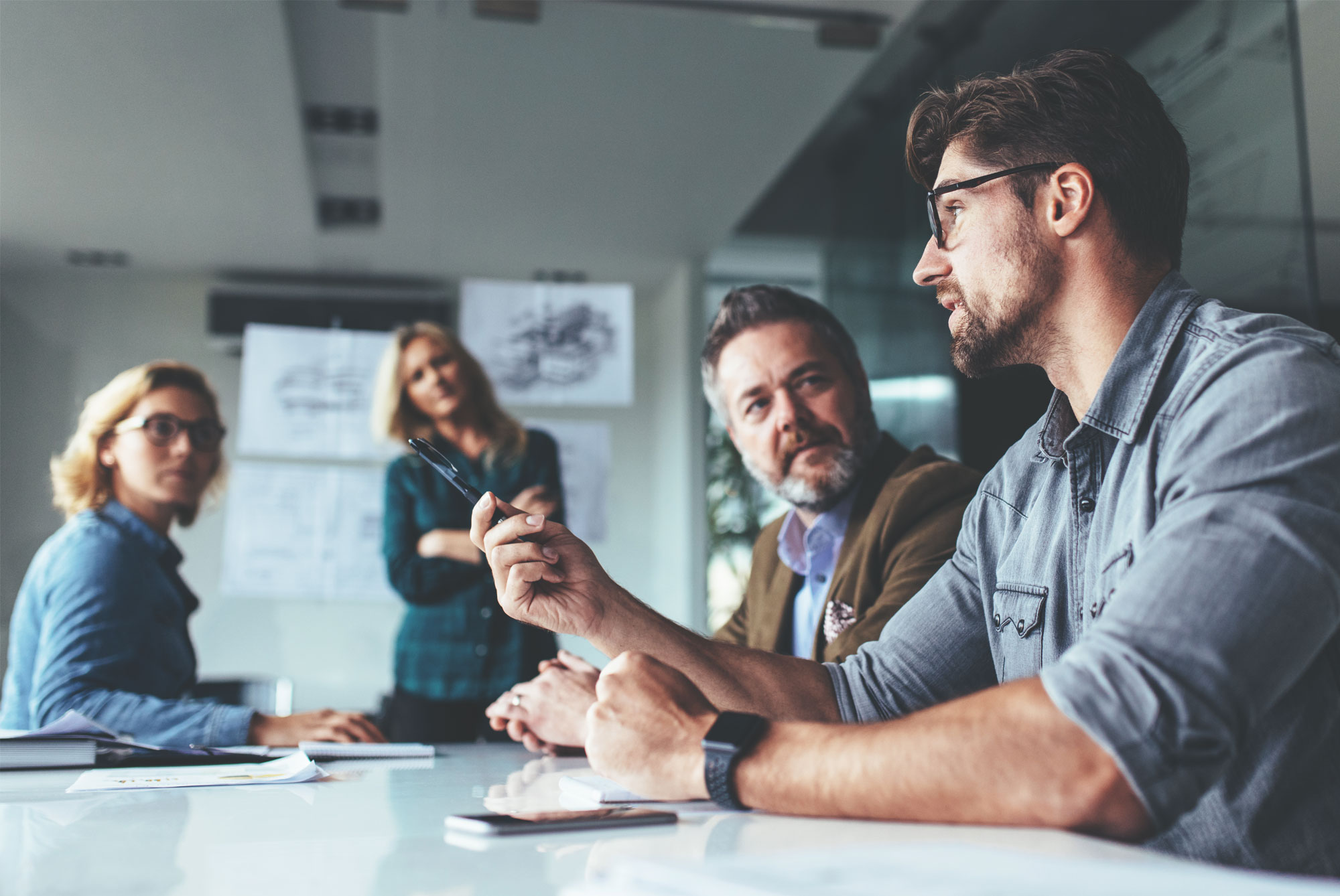 It's the golden hour for e-commerce: 96% of Americans with Internet access have made some online purchase in the last year. As confidence in the Internet increases and shopping online becomes a common action, sales and profits will only keep growing if the user experience finds new incentives.
Being a digital business or having a website is not enough in e-commerce any more, so to be on track take a look at the 5 most popular online shopping trends among e-commerce marketing strategies in 2018:
1. Mobile: Browsing vs. Purchase
Users prefer smartphones for online shopping, but online behavior trends show some details that should be taken into account.
Although more than 60% of users declare to use their smartphones to check apps and online stores, only 38% of that traffic offers a real revenue, according to a Wolfgang Digital study. Most customers use phones or tablets to browse products, but not to buy them — desktop purchase and payment is more usual.
There's one exception: younger generations and digital natives. 64% of these users shop via mobile, according to Shopify after analyzing sales of Black Friday 2017.
The key: Mobile sales channels are essential for any e-commerce marketing strategy. However, it has to be adapted to different circumstances: if your audience is fundamentally young, make a clear design and reinforce the security of your app and website with an express payment checkout. If most of your sales traffic comes from desktop, design a responsive web and app design that highlights the options of browsing and adding products to wishlist and shopping cart, creating shortcuts and direct links so customers can open their lists and accounts quickly from a computer.
2. User multi-channel experience
Until recently, being multichannel seemed a mandatory subject for brands, but an invisible process for the user. Selling products through several channels is the essential e-commerce marketing strategy, but while previously the channels remained separate, one of the current online shopping trends is to mix them.
A brand may have an online store, app, social media profiles, a private network for distributors, printed catalogs... The norm seemed not to mix these channels, since each one has its audience and type of user behavior. However, recent shopping behaviors show that users are increasingly erratic and agile, and they can navigate between multiple channels at the same time. Therefore, you have to connect all your e-commerce channels publicly: an Instagram feed on your online store, buy buttons on Instagram and Pinterest images…
The key: A flawless product and brand image, without errors or different data from one platform to another, is vital and possible through automation. Tools that automate product content management processes, such as Product Information Management (PIM), increase sales conversion and cost savings by reducing the time spent on repetitive tasks that do not develop any ROI.
3. Social media is no longer enough
Although 30% of users' daily time is spent browsing social media, promoting products through brand accounts or paid ads on Twitter, Facebook or Instagram is no longer enough. Conversion rate through social media channel is pretty high and this action should not be dismissed, especially by creating native stores like Facebook Business and using the buy buttons already highlighted in the previous section. But the smartest salespeople are discovering new opportunities.
All technological novelty is also an online shopping trend. And customers are increasingly exposed to new interactive channels and experiences, such as streaming services, smart TVs, virtual assistants (Siri, Alexa, Cortana, Google Assistant) and animations, virtual reality and augmented reality experiences to showcase products.
Another key: Messaging apps are starting to get more time of use than social media and e-mail. It's interesting to study how advertisements could reach these platforms and how to build communication between brands and customers through private messages, SMS and chatbots (there is already an app for businesses on WhatsApp). Instant notifications about shipment tracking, product availability and promotions are now more effective than 'traditional' e-mail.
4. Like it or not, Amazon is king
More than 50% of product searches start on Amazon. Sellers are not always convinced by the idea of adding their products to the Amazon catalog, due to extra fees charged by the marketplace and the added logistical effort. After studying what is the best strategy to sell via Amazon, it's advisable to apply it to avoid losing presence in searches.
It's not necessary for a brand to offer its entire catalog via Amazon. You have to be selective and know which products are most wanted in the marketplace or what are your less popular products, that could find a way out on Amazon. Using the Amazon ad service is another excellent way to stand out from the competition and reach more customers.
The key: Marketplaces are an important part of an e-commerce marketing strategy, but remember that Amazon is the fundamental showcase to attract traffic to other channels, promote the brand, collect reviews and gain prestige.
5. Say goodbye to passports: International e-commerce
57% of online users make purchases in international online stores. The ease of shopping and selling internationally is a challenge for companies, as they must solve their legal and logistical issues while making the purchase process easier and cheaper for users.
The key: Create versions of your online store and app in several languages and currencies, expand the range of payment options, including PayPal and Apple Pay, break down taxes and extra costs in the final price, highlight the exact shipping costs from each product page and before the purchase button, make it easy to change and return products, and adapt the customer service to users who are not native English.