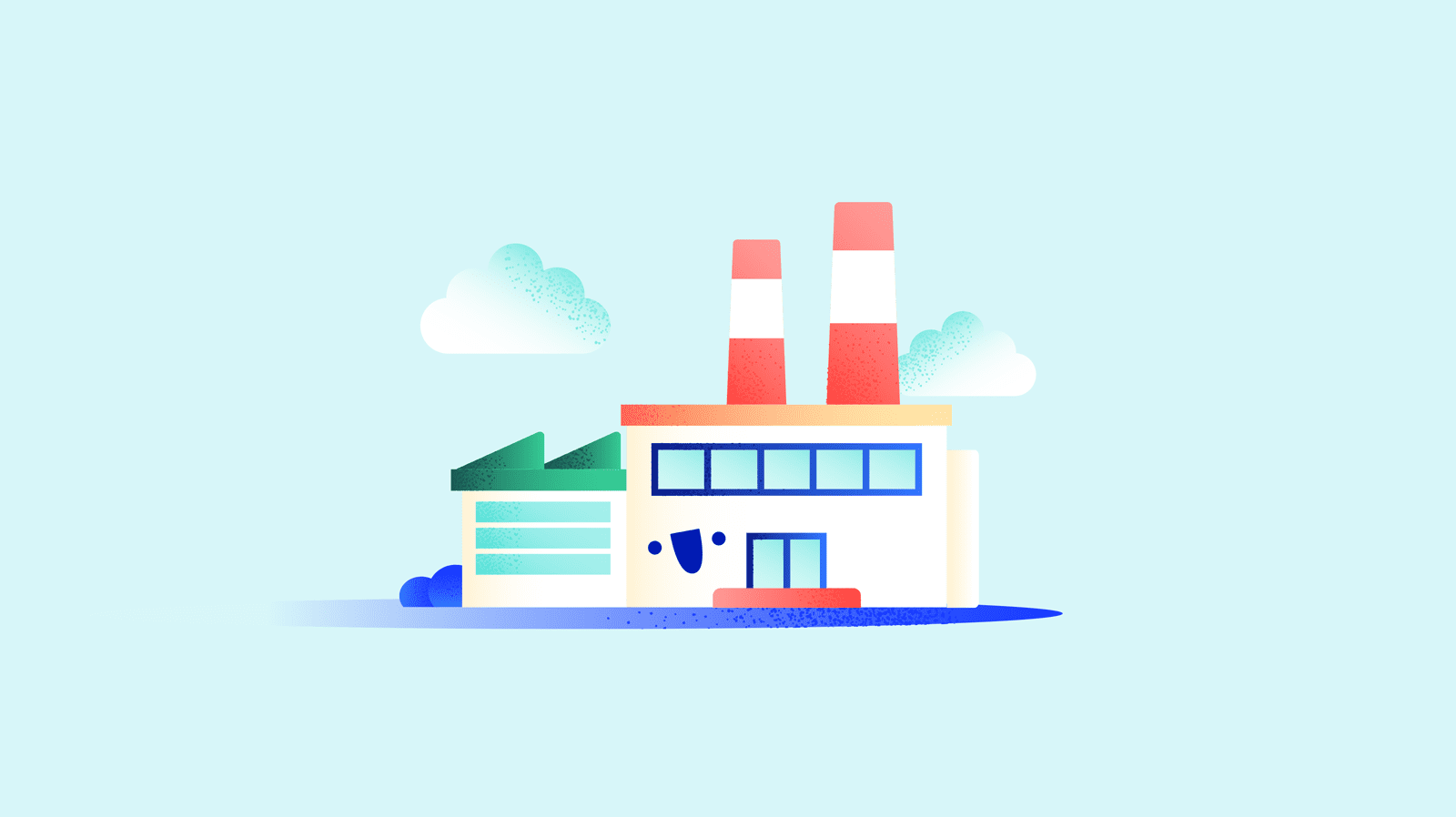 What is D2C?
D2C or direct-to-consumer sales is a business model based on the sale of a manufacturer's products to the end customer without intermediaries.
Both in offline channels and ecommerce, the traditional model has been one that includes more agents in the sales chain, such as the distributors, wholesalers, and retailers that support the most popular retail companies as we know them today.
Until recently, few manufacturers had in place a direct online model or a network of physical stores that only showcase samples from their inventory, as in the case of the famous clothing store Bonobos.
The last two years many manufacturers have come to see the importance of digital adaptation. Some have also started trying out D2C as a possible alternative for the future.
We'll show you why it's becoming an increasingly important model for B2B and B2C brands.
How does the direct to consumer sales model work for manufacturers?
A total experience
Manufacturers manage everything: inventory, warehousing, sales, and transportation. This gives them more control over their business, but also brings some disadvantages as we will see in the next section.
A digital experience
Today more than ever, the D2C model only allows for the advertising and selling of products through digital channels. Some brands that opt for direct sale do so to avoid the costs of maintaining physical stores.
An omnichannel experience
This means that manufacturers need to be everywhere. It's no longer just about advertising to a commercial network, but operating as a classic retailer, seeking out consumers and positioning products to them in all possible channels. In addition, despite the fact that physical stores can be dispensed with, many manufacturers also end up integrating their flagship stores, pop-up stores, and collaborations with other retail chains.
Why brands are switching to the D2C model
The COVID-19 crisis has made it clear that most consumers are choosing to limit themselves to online shopping. This has proved a problem for brands that previously only had a presence in physical stores.
Disruptions to the supply chain have also caused obstacles and delays in the distribution of goods. For many companies, being able to exercise full control over their operations seems to have suddenly become a priority, and what better way to achieve this than to start selling directly to digital customers, instead of going through retailers.
D2C model success stories
In the beginning of March 2020, toilet paper brand Who Gives A Crap experienced a sales increase of 225% and another similar manufacturer, Peach, saw a spike of 279%. Meanwhile, disinfectant gel manufacturer Touchland built up a waiting list of 10,000 orders.
Considering the massive growth in demand in marketplaces such as Amazon, where a number of products were quickly running out at the onset of the outbreak, it makes sense that many manufacturers see it as more profitable to start selling on their own website and circumvent the fees charged by Amazon and other third parties.
Among the advantages of buying directly from the manufacturer is being able to obtain products in large batches, an increasingly common practice among consumers.
In an online hypermarket, it's more difficult to place an order for 24 packs of toilet paper, whereas this is considered a typical order quantity for a company like Peach. The product purchase limits imposed by some supermarkets to prevent stock from disappearing off the shelves may have pushed many consumers to turn directly to manufacturers.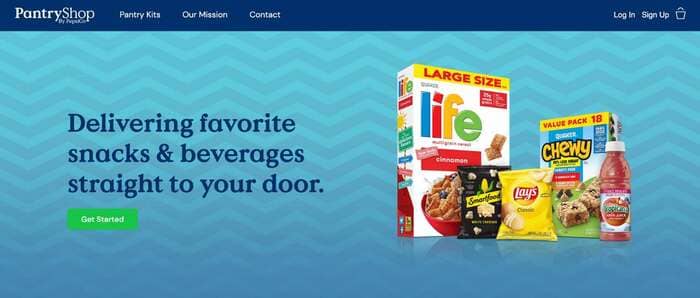 For example, Pepsico launched two direct-to-consumer websites with a catalog comprising multiple brands in the conglomerate. One of the sites, PantryShop, is dedicated to basic kitchen pantry items that consumers will continue to buy, while the other is focused more strategically on an increase in snack sales due to the fact that people are spending more time at home and consuming more products of this type, rather than going out to grab a bite at bars, kiosks, or outdoor establishments.
Pepsi has already experimented with the D2C model in the past through ventures like Drinkfinity —which now only sells through Amazon—, though these were not very successful. But there's been more big brands developing an experimental D2C model in the last few years years, like Nescafé from Nestlé or C by GE by General Electric.
Advantages of the D2C model for brands
Manufacturers are now taking advantage of tools that have traditionally been the domain of the retail sector and online marketplaces.
Ease of browsing
Through their own website, manufacturers can make complete online catalogs available to the end customer. With retail websites, brands have no control over which products in their catalog are being offered or will remain temporarily out of stock.
Streamlined shopping
Ventures like Pepsico's are designed to make it easy for customers to "assemble" their own product packs and kits. This saves them the hassle of having to scan through a supermarket's entire catalog and helps them to quickly identify what they need: a selection of basic products or items most commonly purchased together.
In the past few weeks, Pepsico has come out with a line of specialized bundles tailored to the needs of consumers during lockdown: product categories include snacks, sports, breakfast, pantry staples, and family. With families quarantining together at home, there has been growing consumer interest in following a healthy and balanced diet as well as keeping up with physical exercise.
D2C also supports the subscription box marketing model, which has become increasingly popular in recent years as a sales strategy. It allows for the customization of orders and can link online shoppers to marketing resources on social media, such as unboxing videos and influencer endorsements.
A flexible supply chain
A D2C manufacturer is responsible for manufacturing, marketing, distribution, sales, and customer support. This level of control is a major plus for brands, allowing them to obtain market information directly and quickly as well as adapt and implement changes more flexibly.
Brand control
Having your own website gives you full control over your brand image. Manufacturers can create product pages with as much information and details as they want, attractive photos, and quality copy and design that aligns with the impression they would like to give their customers. Product Information Management has become the most sought-after solution during this time of dire need for digital adaptation and improvement.
On many retail ecommerce websites, the same brand's product can have information and photos that are inconsistent or even outright inaccurate. Being able to manage product information is another one of the great advantages of D2C that can help companies win over their customers.
Direct contact with customers
The most popular brands in the market are also the most distant from their target audience. How many consumers have the opportunity to chat with Coca Cola or Philips?
Manufacturing companies that develop a D2C system will grow closer to their customers and be able to get to know them better, since it's their work teams who are now in charge of managing orders, queries, complaints, and reviews.
Higher profit margins
As they say, if the cake is not shared, it means more slices for the manufacturer.
A direct sales model involves bypassing the expenses and headaches associated with managing supplier and distributor warehouses, transport and inventory insurance, and contracts and profit sharing with wholesalers, retailers, and marketplaces.
However, manufacturers also have to pause to consider how cutting costs from one area could mean spending more money in another.
The challenges of direct sales for manufacturers
As we've already mentioned, D2C is not a bed of roses for all manufacturers. Before implementing this model, you have to understand its potential costs and, above all, the risks of completely sacrificing a retail-based sales strategy.
The complexities of positioning
Many manufacturers of products that are in demand during the current health crisis have been met with the realization that consumers are simply not able to find them online. The reality is that SEO is very new and search behaviors are still largely unknown territory, even for marketers.
How do online customers search for a mask or hand sanitizer? What categories do they perceive as most fitting for such products? What language are they using to describe what they're looking to buy?
Today, manufacturers are rushing to compete with retailers who have spent a much longer time building up a solid online presence with good product content.
The hurdles of management
So yes, manufacturers can avoid having to deal with a lot of external intermediaries.
But this in turn means they must adapt to manage many internal processes.
These include orders and shipments, agreements with transport agencies, online payments, returns and exchanges, and 24/7 customer support, not to mention each of their associated costs.
To manage all this, manufacturers will have to invest in good resources and logistical experience so that they can measure up to the level of service offered by retailers to their customers.
Conclusion: is the D2C model really profitable?
As online sales soar, many brands have become convinced of the importance of ecommerce and digital integration for the future.
However, this does not mean that retail is on the verge of extinction. Many buyers still prefer being able to compare different brands and prices, which they cannot do on a website that only sells one product.
Both retailers and manufacturers can emerge stronger from these challenging circumstances, especially if they adopt digital platforms and automated catalog management software such as a PIM.
A D2C model is certainly an option for brands to consider, one which carries with it advantages and risks. What's important to remember is that, in the current landscape, success will come to those businesses who care about their end consumers and offer them quality content and shopping experiences.