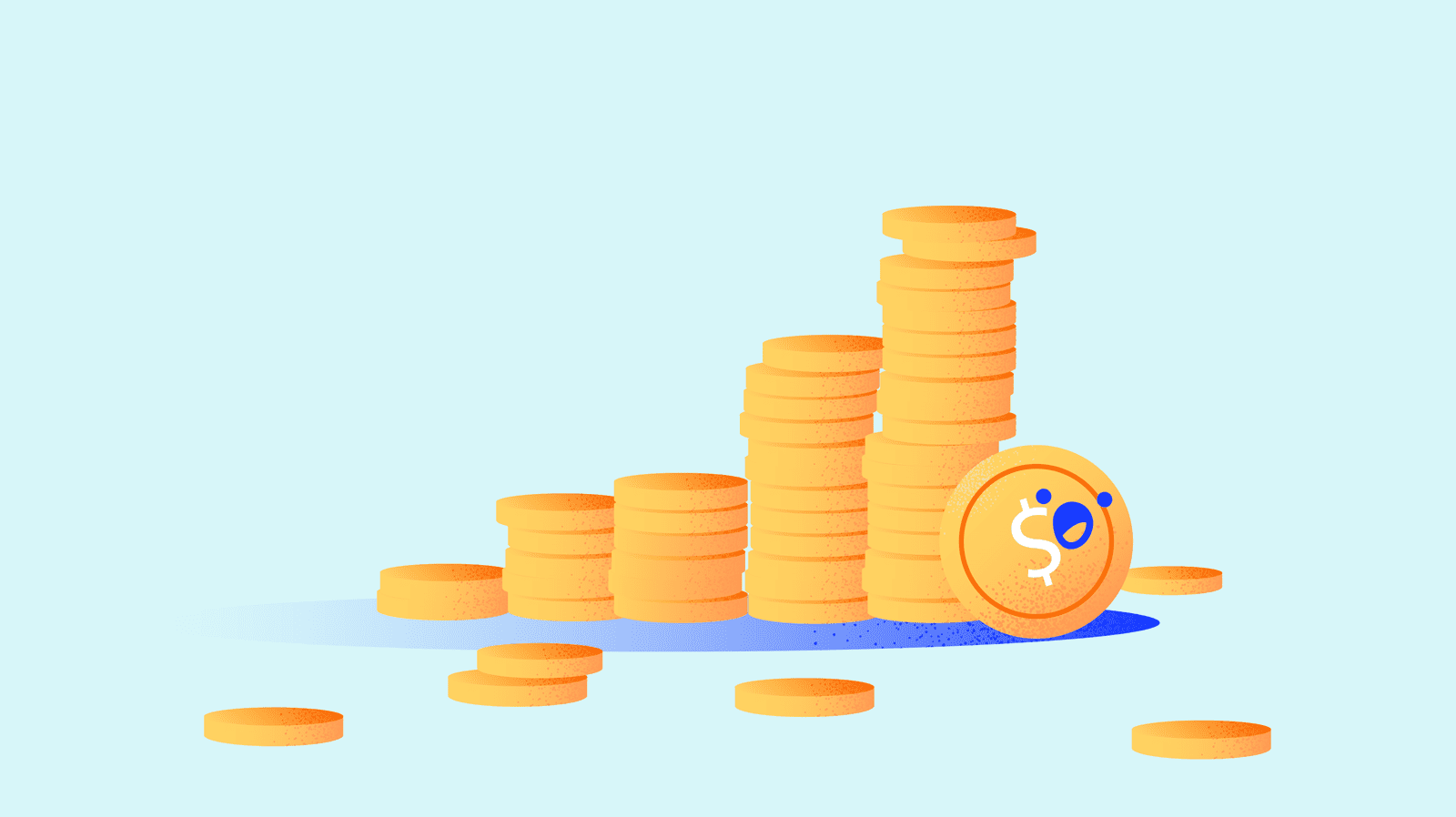 The users' shopping journey is becoming more unpredictable and varied by the day. When you try to measure what is profitable and what's giving poor results, it can seem like a losing battle.
Are there any lenses that will help you to analyze where your opportunities are coming from (or escaping to)? Yes, and it's called CRO.
What does CRO mean?
CRO or Conversion Rate Optimization is a technique used to improve the sales conversions of visitors to a website or app.
Sales conversion optimization aims to transform visitor traffic into business results, such as making a purchase, hiring a service for a trial period, or downloading a mobile app or PDF.
In this sense, CRO as a strategy is based on a number of actions designed to bring about improvements, focused on optimizing the user experience at any stages where difficulties may be encountered in learning about the product, browsing a web page or contacting the company.
Advantages of applying conversion techniques to a website
Obviously, more revenue: Optimized content and platforms means higher sales conversion and therefore more profit. In addition, conversion techniques don't usually require a large expenditure because you will be applying small actions and changes in order to study their results, and thus get more sales using the same resources.
Better quality traffic: If you give the user what they are looking for, word will spread about the quality of your brand, products or service; you'll have better reviews, more average time spent on each page and you'll be able to reach more users similar to your buyer persona, instead of avalanches of visitors who are basically not interested in you.
Better knowledge of your customer: Conversion techniques invite you to put yourself in your client's shoes and think like they do. There's no better strategy for understanding what you might be doing wrong and what you'll need to improve, and in the end this information is useful for all departments in your company: design, copy, customer service, distribution policy, sales contact, and so on.
→ You might be interested: Boost your brand with enhanced content
How to measure your conversion rate
The first step toward checking the status of your level of conversion rate optimization, is to have access to a lot of data about how your visitors and customers interact with your website or app.
Such information includes the most common means by which traffic arrives at your website, how users navigate it and what problems potential customers may be encountering.
Two pieces of information and a simple formula are enough for you to calculate the CRO that'll serve for you to work on:
CR = Total conversions ÷ Number of visitors x 100
For example, if a product page for a certain mug receives 2,314 visits per month and there are 16 sales, your conversion would be 0.6%.
This is a very low rate, incidentally, which is crying out for an improvement in your CRO strategy.
→ Learn more: Some other KPIs you should track in your business
CRO or SEO? Why they are not the same
In the face of poor results, your marketing team may feel the urge to launch into changing the SEO of the website and product pages.
And although SEO and sales conversion are related concepts, in reality the CRO embraces a broader vision than just keyword optimization.
SEO is a technique that improves and adapts content with respect to search engine positioning, in particular bearing in mind the preferences of the demanding Lord Google.
CRO or conversion rate optimization is a strategy that looks beyond Google and thinks primarily about the user and how to improve their browsing and shopping experience.
In short, while SEO seeks to attract more traffic, sales conversion optimization considers whether that traffic is really relevant and how to convert it into opportunities. Although to be precise SEO is not merely quantitative and CRO not only qualitative, while SEO analyzes metrics and algorithms, sales conversion is more concerned with the human side: the satisfaction, comfort and confidence that are felt by visitors to a website.
In other words, it's about the difference between the what and the why.
Conversion techniques ask why a user goes to a given website (such as yours), what they are looking for in terms of solutions and information, what might be hindering their journey, and what aspects they find most persuasive about the surfing, product, service, and brand image they encounter.
→ Free Guide: How to make your products shine on Google
How to increase your sales conversion
An initial study of your current situation will be fundamental to enable you to understand what's going on – maybe your levels are already great and you don't need to learn how to increase sales conversion!
If this is not the case (and there can always be ups and downs), it's a good idea to check what steps the normal search and purchase process on your website is divided into, and at which stages most abandonments are being produced.
From this initial overview, you can decide which user goals and actions you wish to promote in your CRO strategy, as listed here from more to less in sales value:
Subscribe to a newsletter or mailing list
Create an account on your website or app
Add products to a wish list or shopping cart
Request a trial period
Request a quote
Buy your products
Hire a service
→ Keep reading: Customer retention strategies for improving your sales
The principles of Conversion Rate Optimization
As we've mentioned before, conversions are not improved by changing keywords, but by evaluating three factors:
User experience (or UX)
User behavior and motivations
Customer retention and customer lifetime value (CLV)
What are the focuses of action to support conversion optimization techniques?
The offer of value: At each step of the process, but especially at the outset, you need to make it clear to the user the value your product or service will bring, and what it will contribute with regard to your competition.
Incentives for customers: At this point it's key to apply customer segmentation and customization in all your resources, so that users feel enticed to perform an action; for example through emails, content, web surfing sections, educational materials and free downloads, participation on social networks, and trial periods.
Security: It's a good idea to strengthen the confidence the user feels in your website or app by implementing security measures across your navigation, purchase and data protection. The first impressions given by your design and text will also influence users' perception that yours is a brand that's meticulous and consistent, and can therefore be trusted.
The obstacles: evaluate the rates of abandonment and bounce on your website and where they happen, to better understand what may be impeding the query or buying process. Among the more common causes are:

Difficulties in surfing
Design that's not user-friendly
CTAs poorly located and buttons hard to find
Annoying actions: e.g. registration required for purchase, pop-ups
Lack of confidence: checkout in a window external to the website
Lack of product images
Prices not adjusted to the customer
Content not matching expectations: this has to do with the accuracy of your SEM and Ads campaigns, but also with the product content you include on your website. Is your data accurate or are there some errors? Are there any indications of sizes, colors, or stock levels missing? Product Information Management (PIM) software will be your ally for controlling the quality of product content that in turn has a direct impact on conversions.
CRO strategy: steps for improving conversions on your website or online store
Analyze
Gather together all the data about your website, app and customer behavior. This will allow you to form an overview map to get started and identify strengths and weaknesses.
You'll need quantitative information (metrics that study your traffic figures, conversions, bounces and abandonment) and qualitative information (such as the profile of your buyer persona, the type of journey shoppers take across your channels, or the complaints and concerns collected by your customer service team).
→ A useful tool: How to use heat maps and track activity on your website
Make a hypothesis
Once you have collected the data, you can draw conclusions and make a hypothesis for action to be taken.
What seems to be the main cause of your conversion problems? Which factors or features could deliver results faster and have more impact on the user experience?
Apply changes
When applying the corrections or introducing new techniques, you'll have to rely on useful and substantial data, not only on metrics for SEO.
Changes that truly influence both day-to-day use and the level of customer satisfaction:
Testimonies, reviews or the 'social evidence' of influencers supporting your brand.
Instructive material, especially through video tutorials.
New design and placement of your CTAs so as to invite faster responses (by advertising limited-period or exclusive offers).
Forms in downloads that will capture interesting lead data.
More pictures of the products, in detail and from several angles.
A chatbot for quick queries.
Just don't go crazy applying dozens of changes at the same time, because it will be difficult for you to explore what is causing your conversions to improve, or conversely, to get worse. Start with the more urgent and check the effect of each change before moving on to the next.
→ Here it is: The formula for creating product pages that drive more sales
Run some tests
Having made a change, just folding your arms and waiting won't be effective. Since you've decided to undertake improvements, applying comparative tests will give you more and valuable data about what works.
In your landing pages use A/B tests (two slightly different versions) or multivariate tests (versions with many different factors), so as to be sure about which type of copy, CTAs, page extension or colors are of most help to the user.
Analyze again. Repeat.
Has your hypothesis been fulfilled or do you have to formulate a new one? Have the results of conversions increased as you expected, or should they be higher?
Studying the initial results is another 'first step': try not to get discouraged, and carry on improving. Automated analysis tools such as the Conversion Tracking of Google Ads make it easy to do these tasks and measure different actions on your website or app.
→ Don't stop here: Another 10 strategies to boost your ecommerce sales
Conclusion
CRO doesn't mean your positioning is all wrong. Conversion rate optimization means focusing on your customers and constantly adapting, and with all the more reason in a current scenario that demands rapid change.
Boasting high online traffic figures is a vanity of the past: what it takes now (and leads to more conversions) is to be proud of a level of traffic that brings in real customers.
Approaching and revising your CRO strategy afresh will allow you to generate value in your channels and materials, improve the shopping experience, and reduce your abandonment rates. With a PIM, which here at Sales Layer you can try for free for 30 days, it's easy to see how the quality of your product information is linked to your conversions — and watch them grow.