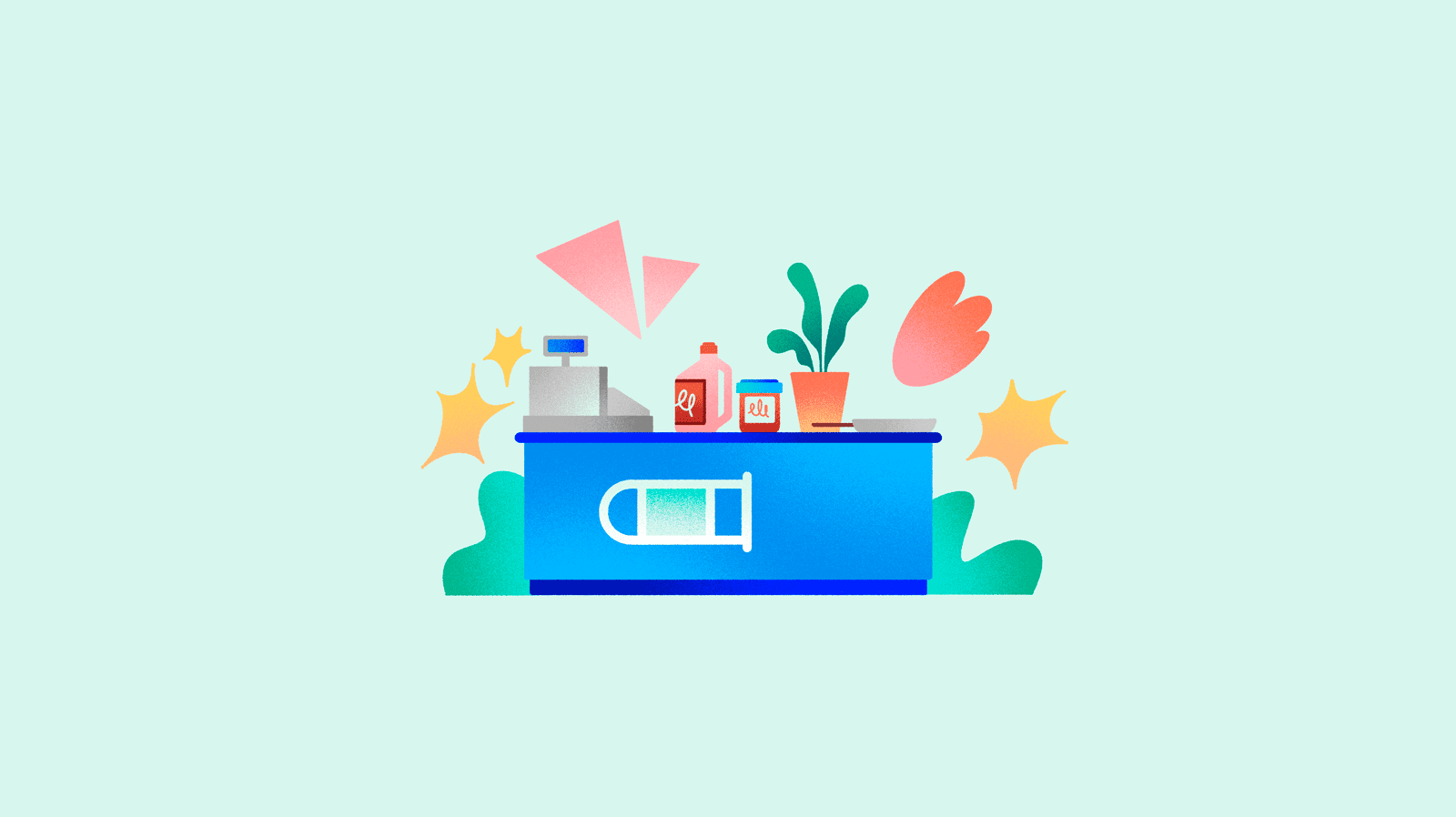 The number of people who regularly shop online continues to soar. With ecommerce platforms experiencing year-on-year increases in customers, the channel is a must for manufacturers and retailers. But entering and competing in the landscape is more difficult than it sounds.
While ecommerce connects you to potential customers around the globe, the saturation of the market can make it more difficult to find ideal customers and edge out your competitors.
Many stores and brands that branch out online find themselves with a low number of visits and purchases or a high number of product returns and shopping cart abandonment.
The reason is because of a mediocre shopping experience. 83% of consumers repeatedly convert on a website because of a previous positive experience.
Ways to improve the ecommerce customer experience
Search, buy, pay
Any shopper should be able to easily find the 3 phases of the online shopping experience:
Search for products
Add them to cart
Checkout
The buttons for these 3 steps should always be visible and accessible.
Where possible, it's smart to not request too much data or a registration in order for your customer to complete an order. In addition, it's best practice to offer basic information such as shipping times, costs, and return options on the product page.
Expensive and unexpected shipping costs are the most common reason for abandoning a purchase. By keeping customers informed throughout the purchase process, they won't have to leave the page to find the cost elsewhere.
Being online: The public and the personal
Despite the popularity of online marketplaces, more and more users value a personalized online shopping experience.
Customers expect original and complete web pages, which adapt to the user's needs based on geolocation data or previous purchase history. And, above all, they expect to find accurate, reliable and updated product content provided. That's why it's essential for retailers and manufacturers within the ecommerce landscape to utilize a PIM system to centralize and enrich all product information.
The more relevant content a product card includes, the more likely a purchase becomes. Content could include:
Text
Images
Videos
Tutorials
Downloadable materials
Reviews
Suggestions
Ensure that this content is always relevant to the target user, as a retail customer may not be looking for the same product data as a distributor.
Study the SEO of your product range and the most common searches of your target customers to ensure the right information is getting to the right audience.
Age counts
Depending on your target demographic, the ecommerce shopping experience in your online store will have to adapt to different buyer personas.
Not everyone is digitally fluent, and while younger customers can easily locate information and actions, older users may need more assistance and clarity.
Tailor the design to each demographic group. General consumer tastes show a better response rate to more minimal designs, as opposed to trendier maximalist designs that only appear primarily to teenage users.
The same applies to grouping your products into different categories and collections: highlight what your buyers are looking for the most.
Attend all the parties: the online visibility of your catalog
In an increasingly competitive online universe, a branded online store is no longer enough to stand out from the crowd.
Even if you invest all possible resources in creating the best website and app on the market, you need to diversify your online presence.
Most users start their product searches on Google or Amazon. Marketplaces like these promote a lot of trust throughout the consumer market, and this can be capitalized on to promote your products. If you want to optimize your conversion rate, a PIM system allows you to centralize your information, and automate its synchronization with your different marketplaces through specific connectors.
Look at the camera: more photos are better
Shopping in physical stores has always been a sensory experience. Until more technological advancements are made, sight continues to be the star factor for online shopping experiences.
73% of online shoppers state that they need at least 3 or 4 images per product to decide on a purchase.
Always include a high-resolution gallery with both thumbnail and large image options, as well as zoom and 360º. Good photos increase the likelihood of purchase and decrease the percentage of returns.
In an online store, less is more. Follow the basic rules of design to ensure a smooth ecommerce shopping experience:
White or neutral backgrounds highlight products clearly
Important elements at the top of the page such as name, image and price.
Purchase buttons in a clear location
Web pages adapted for different devices
No intrusive pop-ups
Seasonal personalization
Price
Price is the main purchase decision factor for 69% of online users, but this does not mean that the cheapest option is always the product they choose.
Reduce your prices strategically. Offering permanently low prices removes your ability to increase them and improve your sales. Customers don't react well to price increases, so incorporate lower prices as part of promotions, sales and discounts.
Attract repeat and new customers by carrying out promotions and discounts at key times of the year and when opening a new channel. Keeping discounts temporary encourages customers to make a purchase, as 'for a limited time' offers generate an impression of exclusivity.
Listen to your customers: incentivize reviews
Many online retailers choose to remove the option of writing comments and reviews on their websites, fearing that bad reviews or ratings will tarnish good ones and spread a bad brand image.
Nothing could be further from the truth, however. Positive reviews can improve sales figures by up to 35%, but you can only get them if you accept the possibility of some lukewarm or bad reviews.
The marketing opportunity provided by a bad review is not to be underestimated. It can build trust in your brand if you respond quickly with an empathetic solution to the problem. They also provide invaluable feedback for the entire team, highlighting what can be improved in the product and shopping experience.
Social networks
Not all social networks work equally for all brands and all types of products. Utilizing each platform for different purposes as part of your sales strategy can greatly improve your ecommerce shopping experience.
For example, Instagram's option to add prices and direct links to a product in photos is improving sales figures and visits for many ecommerce businesses, as customers can access the checkout process quickly.
Take advantage of each network's individual strengths to raise brand awareness with more creative campaigns.
Boosting engagement: a memorable service
Generating a great first impression is vital to promote brand loyalty and repeat custom.
Design a personal experience for your customers using personalized mail to:
Thank customers for a purchase
Notify them of wishlist items running low on stock
Remind them of a shopping cart that hasn't been checked out
Discounts on their birthdays
Notify them of sales and promotions
Another way to engage is to offer instant, quality customer service. A feature that has been rapidly growing in popularity is popup chatbots available without having to navigate to a new page.
PIM systems support manufacturers and retailers to improve the ecommerce shopping experience across all channels. Get started with a free trial of Sales Layer.