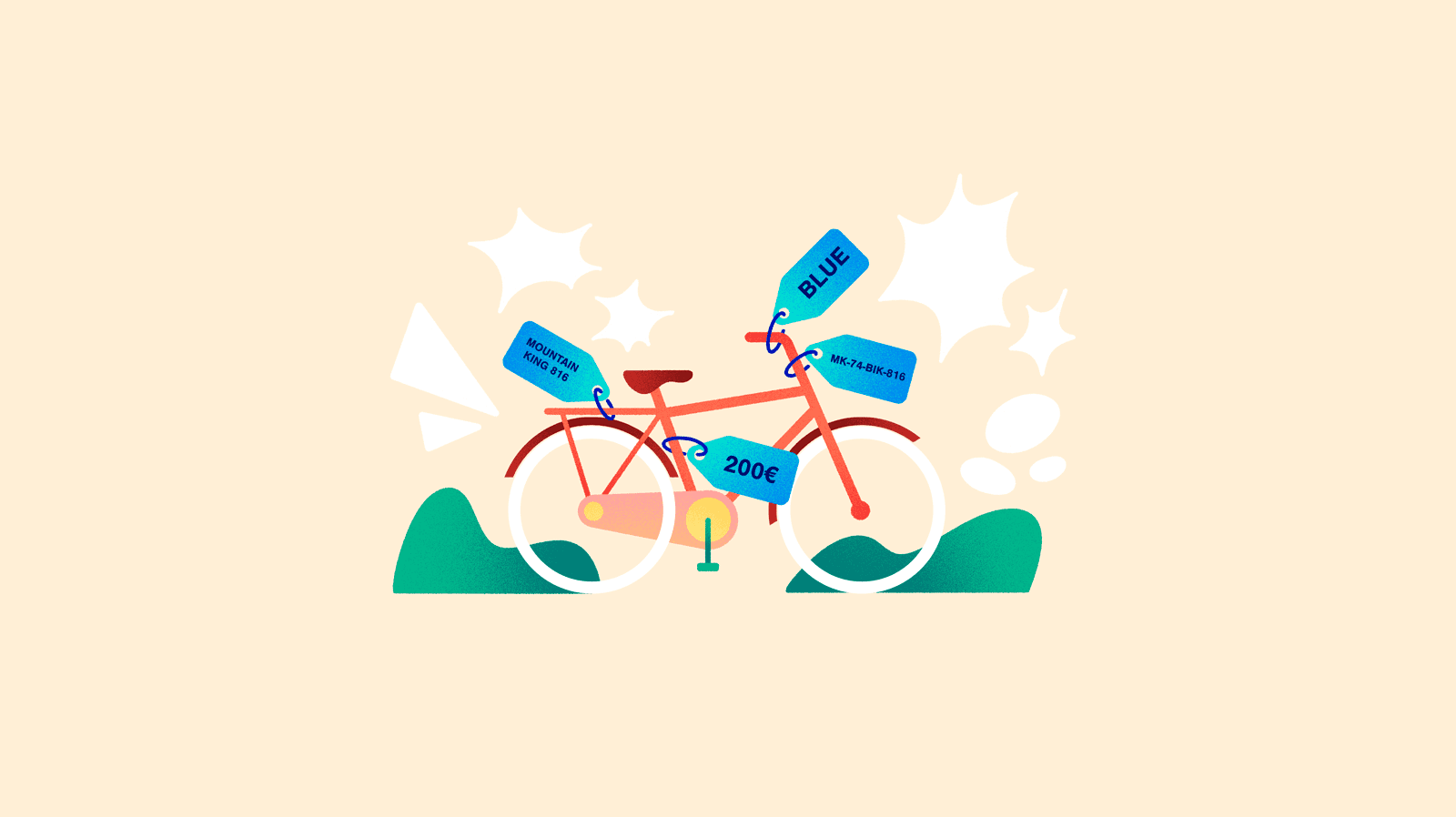 Each product on the digital shelf requires specific data that serves a dual purpose. The product listing must not only offer specific legally required information regarding composition and use, but also present information that enriches the product's features in the eyes of potential buyers and improves SEO positioning.
This is where product attributes come in. These small, but vital, bits of information are collated to form a comprehensive product profile that can drive customer conversion across all channels.
What are product attributes?
Product attributes are the tangible and intangible characteristics of a product. They offer a technical objective of a focus without any overt marketing influence. They assist online shoppers to find, compare and choose a product that best fulfills their needs.
For example, if a potential customer is searching for a handbag with multiple compartments, they can find thousands of products claiming to meet this need. However, the product attributes indicate that one may have three compartments while another has five. This objective quantity attribute influences the purchase decisions of the consumer.
Types of Product Attributes
There are two different categories of product attributes: tangible and intangible.
Tangible product attributes are physical characteristics such as size, weight and color while intangible product attributes are non-physical traits such as price, quality, trend etc.
Some examples of product attributes are:
Name

Brand or manufacturer

Size or dimensions

Weight

Variants (E.G. Colors, styles, scents, flavours)

Components, materials or ingredients

Technical characteristics (E.G. Nutrition information, energy consumption)

Number of units of components included

Country of origin

Price and any discounts

Safety measures

Quality (E.G. Awards, reviews)

Innovative attributes

Verifications (E.G. ISO certified, clinically approved)
The Importance of Product Attributes
In a modern landscape where consumers in both the B2B and B2C sectors have hundreds of options while shopping, managing a full and error-free product attribute catalog can help inform customers of which product they should purchase to best fulfill their needs.
Many ecommerce platforms now include filters to refine search results by customer-selected product attributes. By managing an accurate product attribute database, you will be able to enhance:
Product quality
Technical product attributes serve as a seal of quality for buyers and ensure product longevity. For example, phone cases with high-impact protection or clothing made of organic materials will be more appealing to customers who are looking for longevity and sustainability in their purchases.
Safety in the use of the product
When you include more details about product composition, customers will have more trust that manufacturing protocols have been followed thoroughly and safely. For example, including product attributes referring to flame-retardant materials, food prepared without cross-contamination, or furniture with structural reinforcements all serve to reassure the customer and build a more positive consumer-brand relationship.
Product innovation
It's important to highlight and specify genuine product innovation to emphasize technology updates, for example OLED technology in a television or VR technology in a gaming system.
Product attributes are vital to ensure your products stand out as suitable options for the consumer while also setting them apart from competitors. Including as many as possible in your catalog has immediate positive effects on customers' experience. Sales conversions and satisfaction levels increase while returns and exchanges are decreased. This improves brand image, reputation and loyalty across all channels.
How to easily manage product attributes: PIM software
Maintaining a product attribute database for 1000s of products can present a huge data management challenge for businesses. A PIM platform enables you to catalog and bulk edit product attributes, keeping the data up-to-date, error-free and optimized. Centralize all your product content, including product attributes, and locate and export them across all channels quickly with a PIM.
Some marketplaces also require specific attribute formats, as well as having requirements for international sales. A PIM allows these changes to be made automatically without having to review and transfer the data by hand. This ensures consistency of data across all departments.
Regardless of how large or complex your catalog is, Sales Layer PIM can manage millions of SKUs with ease and adapt to the needs of your business.
Get started with an all-access 30 day trial today.