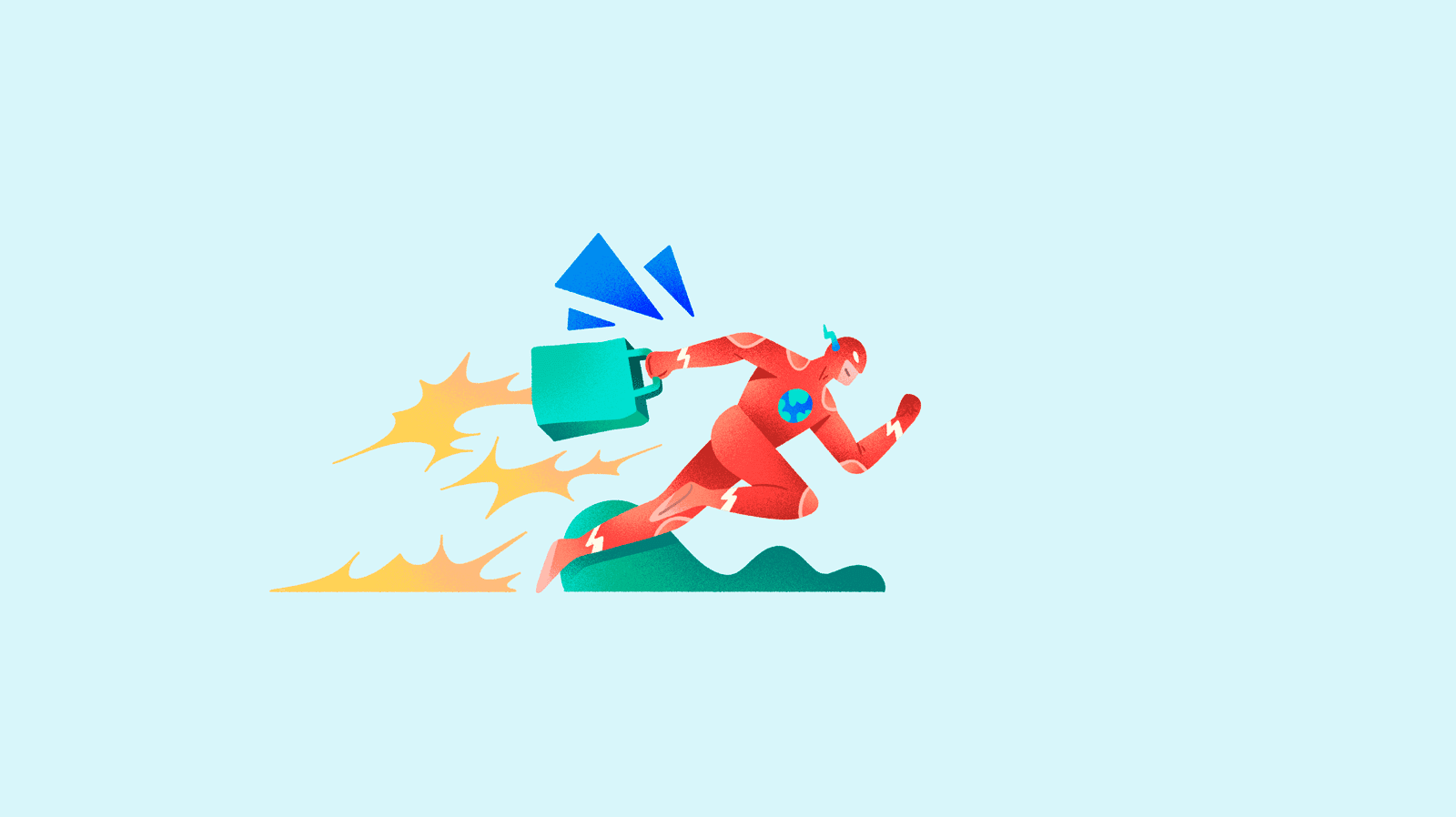 What is a flash sale in ecommerce?
Flash sales are a promotion or sale applied to the prices of some products or the whole online store for a short period of time only. This can be from a few hours to one or three days.
It's a sales and marketing strategy that has become quite popular in the last few years, as it ignites a lot of interest among online shoppers, has a greater impact on social networks and generates more clicks in mailing and ad campaigns.
It's effectiveness is based on a very basic psychological principle: scarcity makes everyone anxious. Seeing that an appetizing sale can only be taken advantage of for a short time encourages a quick response, compared with the usual process of comparing and weighing up online purchases.
Additionally, there are web pages exclusively dedicated to compiling flash offerings into category and brand lists, and many consumers watch out for them. Any flash sale is easy to find these day and doesn't require a big marketing budget.
In short, flash sales in ecommerce encourage the consumer to react with urgency and give in to an impulse buy in exchange for what they are always looking for on the internet: offers and lower prices.
Advantages and disadvantages of flash sales for an ecommerce
Despite the fact that flash sales work well for sellers and are extremely attractive for the shoppers, they are not without controversy. Some countries, such as India, have even tried to legally curtail the implementation of this type of strategy.
Many businesses exclusively dedicate themselves to offering this type of daily offers, such as Gilt or Zuilly, and the majority work through membership: only users who have signed up can access the flash sales. It's a similar tactic, but in the form of a 'private club', to the deals that sometimes highlighted by Amazon. In marketplaces, it's common to launch flash sales at times of the year like Black Friday or Cyber Monday.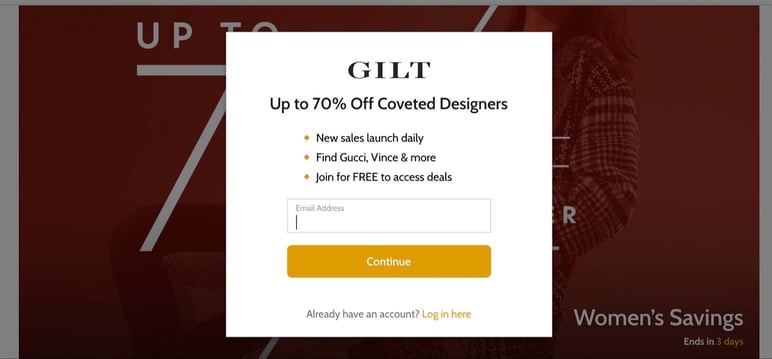 Like any marketing strategy, flash sales can support or damage your business, depending on whether you use them wisely or abuse them. It is not recommendable to create flash sales often, but rather at specific and special sales times of the year. Otherwise, users will get used to your brand frequently posting offers and your sales outside of these periods will fall greatly.
In addition, the common characteristic of flash sales is that they are not standard discounts, but rather more advantageous than usual. If you maintain this offer for a long period of time, you will run the risk of losing a significant profit margin, or even facing logistical problems.
Pros of offering flash sales
They promote your brand or store to new consumers.
They make a large impact on social networks.
They improve the reaction rate to marketing activities, such as emails and ads.
They allow you to get rid of obsolete stock and less popular products.
By providing a high volume of sales in a short amount of time, they can result in more social feedback and reviews from shoppers.
Cons of launching flash sales
They can cause traffic spikes on the website, which needs to be well checked and prepared.
They usually bring in a higher volume of orders than what the business is used to. Prepare sufficient stock and resources, and warn shoppers about longer processing and shipping times.
The opposite can also happen: accumulating more stock and no selling it.
They attract many shoppers who only come for the price (one-time shoppers), with little chance of becoming loyal to the brand.
They generate an inferior profit margin to average sales.
How to implement a flash sale in your online store
As you've been able to see, flash sales can be implemented on different platforms, both on the brand or retailer's own online store, or through marketplaces such as Amazon if you sell your products on these sites.
Flash sales in marketplaces attract enormous traffic, but they also have more competition from other sellers applying similar discounts. They generate a much lower profit, as you will have to discount the fees that the marketplace charges you for each sale.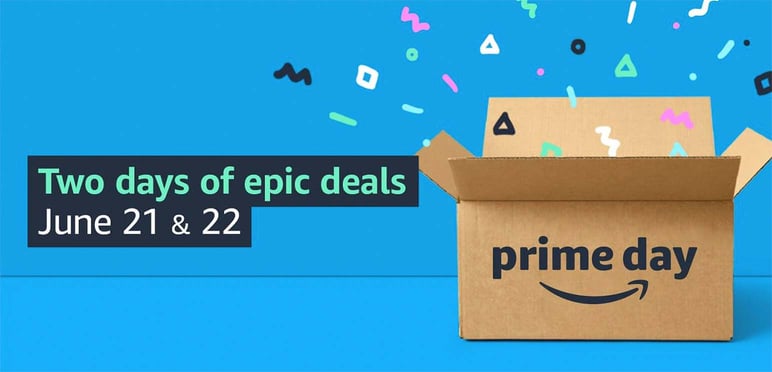 So, if you decide to give flash sales a try, your best bet is to launch them in your ecommerce, as you'll incidentally be attracting new traffic and helping new customers discover your catalog and store.
But how can you manage the application of different discounts on hundreds or thousands of products at the same time, only for a limited period of time, and ensure that the stock shown on each product listing is correct?
Yes, it's a nightmare that last a few hours but which can cost you many days of prior work.
That is why before launching a strategy of this caliber, the ideal thing is to have a Product Information Management (PIM), where all catalog content is centralized. From this system, you can apply changes to product details and decide, 100% automatically and in seconds, which channel they'll to show up in. Without having to update prices by hand and pray that no one has made a mistake.
The PIM eliminates a problem from a campaign which will need your awareness for many other things, such as the processing of hundreds of orders per minute, or to make sure that the website doesn't crash.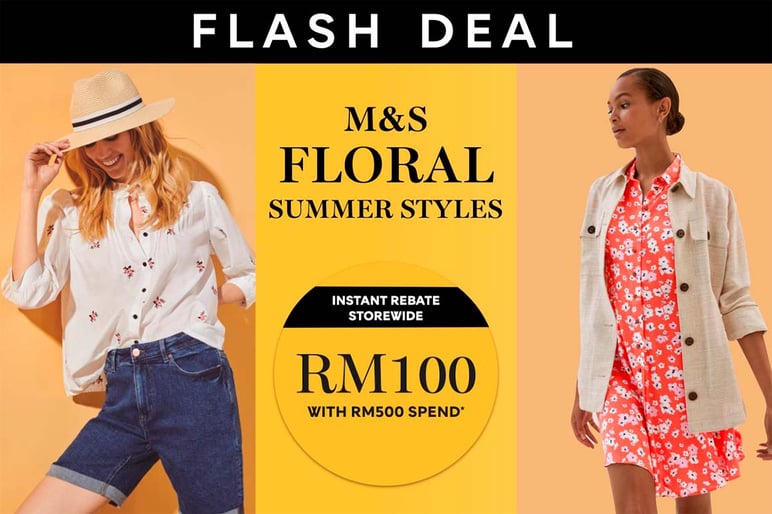 In flash sales, it feels like the burden is on the promotion. And it's true that you'll have to invest a lot of effort and originality when you're creating an incredible design for the website and the promotions. But, without good product content behind it, the strategy can crash and burn.
Imagine that thousand of new customers come to your online store looking to take advantage of this 70% discount. If the descriptions and product information are not complete and correct, they'll return their purchases afterwards, and the many sales will turn out to be much less. Stock errors can also be created, annoying customers who will never come back for a repeat experience in your store and who will talk about it badly to their friends or on social networks.
Having your product catalog in order is fundamental for flash sales in your ecommerce to be a success and not a blow to your brand image.
Try Sales Layer's PIM for free (this isn't a flash offer: get access whenever you want!) and start preparing your ecommerce to offer better strategies with more sales in its next campaigns.