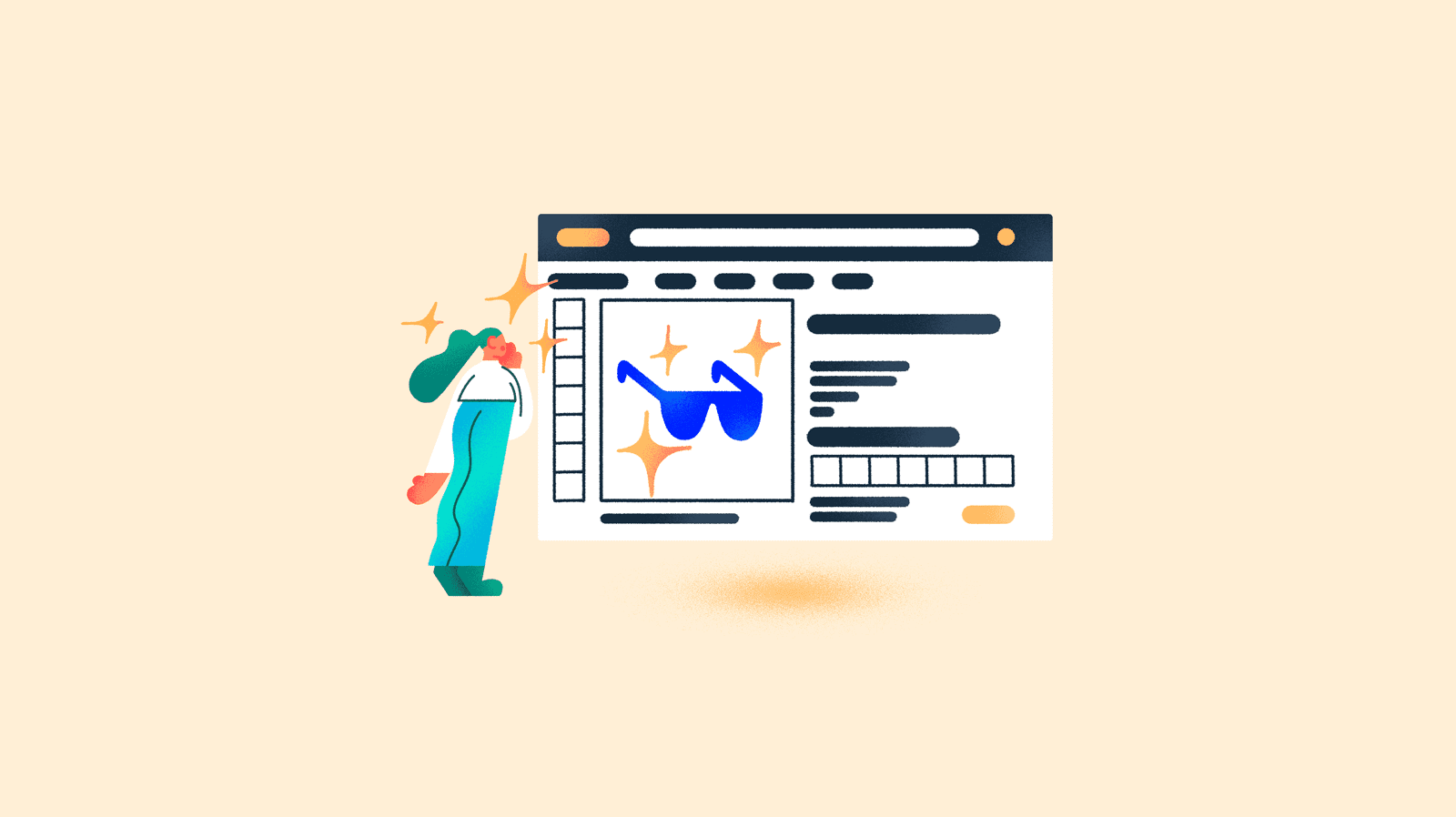 Are you preparing your sale and discount strategy and have your product catalog on sale on Amazon?
Then get your product pages ready to comply with all the marketplace's requirements and reach more buyers. Prepare your content and choose the types of promotion that are best for you for 2022.
How to prepare your sales and discounts on Amazon
Product data that you should get ready on your product pages
Your product information must be perfect and free of mistakes so that Amazon considers your product selection to be eligible for discounts.
In truth, having complete product data ensures better sales volumes at any time of the year, not only at times where there are discounts and special sales. But it is something essential for Amazon to allow you to apply our discount options.
Title
Product description
Images - they should be crisp and high resolution
Price
Quantity (of units included)
Video content: This is very well viewed, although only available for sellers with a brand registered on Amazon and access to A+ content.
Average rating: They should be products with a sales history (not new) and an average buyer rating of more than 3 stars.
Variants: Include all your product's variants in terms of sizes, colors, styles, etc. Depending on the product type, you should include at least 65% of the variants that you normally offer.
Category: You cannot apply promotions to products in certain sensitive categories like alcohol, tobacco, and drugs. Sometimes discounts are also not allowed for books, music, and digital products.
Condition: You can only apply sales to new products, not secondhand or refurbished products.
Reputation: You should have an average seller rating of at least 3.5 and have received a minimum of 5 reviews per month.
Returns: Your products cannot have had a lot of returns or they will not be eligible for discounts.
Optimization: Include keywords that are relevant for your product category and get better positioning in Amazon lists and searches.
Keeping all your product data in order, up to date, and fee of errors on Amazon is faster with a Product Information Management (PIM) solution, which will save you from having to import data and ensure that you comply with marketplace rules. Thus, you'll be able to sell and promote your products sooner, and they will have better positioning in internal searches.

And the work is made even easier if the PIM includes specific connectors for Amazon, as is the case of Sales Layer, which offers the only Amazon Vendor API connector in Spain. Find out more here and be one of the first to use it.
Product selection
A gold rule of selling in Marketplaces is to avoid your best selling products as you will lose a lot of your profit margin by selling them on Amazon.
Nevertheless, when there are sales and discounts the opposite applies. The products that will work best on Amazon with discounts will be your best selling ones on the marketplace. They will attract the attention of users and of Amazon's algorithm, which favors products with better performance.
→ Stage fright? We'll tell you how the Amazon Fulfillment service works
Types of discounts that you can apply on your Amazon product pages
Flash sales
This is a flash or temporary sale concept: a product is discounted for a very short period of time as a special offer. On Amazon, these types of offers normally last a few hours.
Buyers can find products in this category through the fixed marketplace Daily Deals section (or on Prime Day). There, the products on sale change constantly; thus, it's a good way to test the waters to see how discounted products work, or to try to get rid of less popular units that you have a lot of.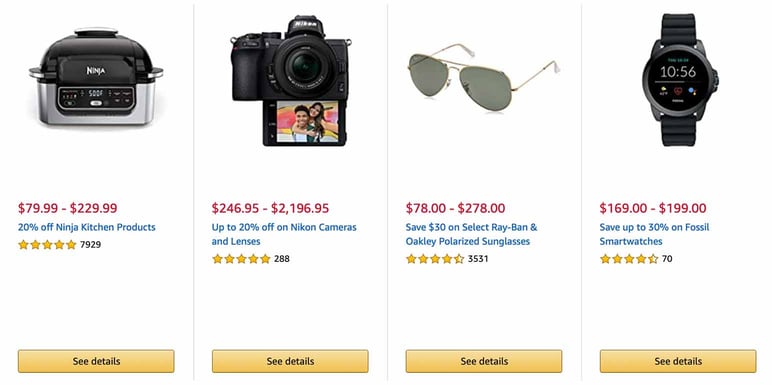 The conditions for applying Flash Deals to your products is for you to have a professional seller account and for a series of variable requirements to be met. Normally these requirements include the products not being part of a restricted category, for them to have more than a 3-star average rating, and for them to include the Prime fast shipping option.
→ If you've just started: How to sell your products on Amazon, step by step.
Special offers
This is the type of discount that is most similar to classic sales. With a special offer, you can apply a discount to your products on sale via Amazon for a few days.
This is the most effective way to draw attention from more users and promote your brand on the marketplace as the special deal is not restricted to such a short period of time like the Flash Deals.
In addition, you can apply three different types of special promotions on Amazon:
A percent discount that applies to the product automatically or with a code.
Free shipping, which is only applicable after spending a minimum purchase amount on products from your Amazon shop.
2 for 1, or buy one get one on the items in your product catalog.
Coupons
This method allows for a discount coupon to appear on Amazon product pages. The user can click on the coupon to get an additional discount applied instantly.
You can apply the same coupon to several products at the same time, to the same subcategory, price range, or group of products.
Coupons have a fixed cost for the seller each time they are used; therefore, it is recommendable to first run the numbers to see if this strategy will be profitable for you.
Conclusion
Applying discounts to your products on sale on Amazon is a good strategy if you want to give your brand a certain degree of notoriety on the marketplace and boost sales to improve your volume and positioning.
The key for buyers to find your discounts and for Amazon to allow you to apply them is for you to have a lot of quality product content on your pages. Achieving that is easier with a PIM system that automatically sends your product information to Amazon whether you are a seller or manufacturer. We have special connectors for all, including the Amazon Vendor API — try them here for free.