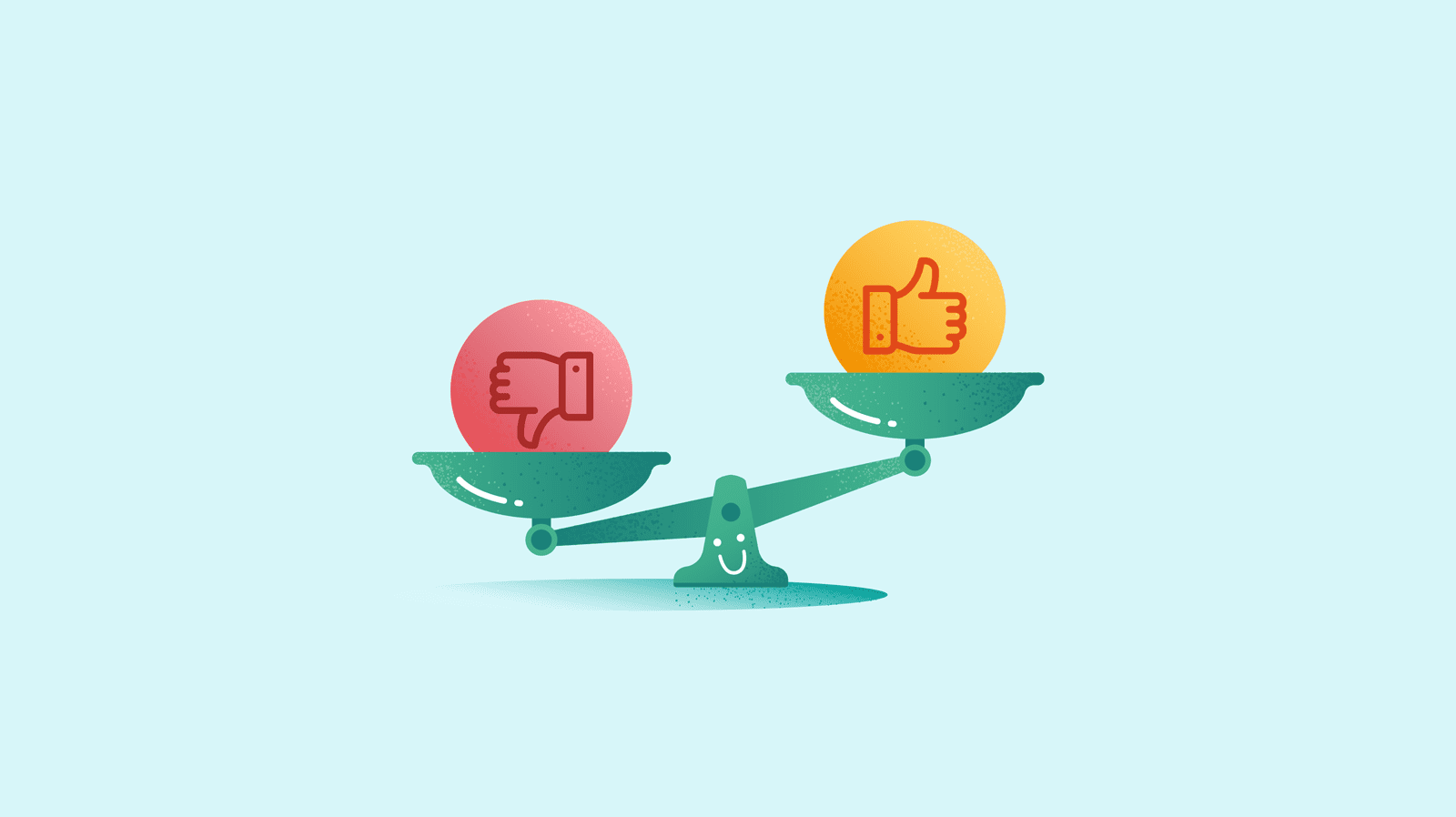 Names, names and more names: it may seem an impossible task to decide which is the best choice for you, given their software rankings.
Magento? PrestaShop? WooCommerce? How many of these have you already come across, and how many questions do you have about finding out which one is best for any integration?
We'll help you by comparing them in detail, step by step, so that you can form an overall map that's much easier to navigate.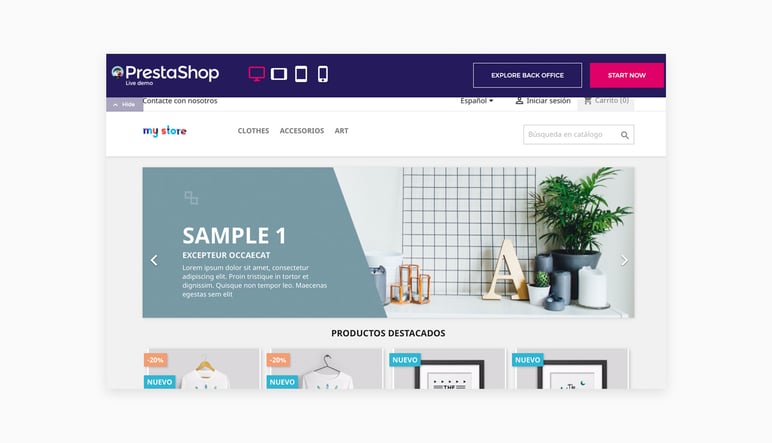 PrestaShop vs. Shopify
The pros (and cons) of PrestaShop
PrestaShop is an open source ecommerce platform that's free to download and use.
That might be considered its most obvious advantage, especially for small businesses that don't have a large budget to invest in the management of their online store. However, it won't end up being 100% free: many important features aren't included by default, and you will have to hire plugins and paid extensions to create the online store you had planned.
Among the advantages of PrestaShop for online stores, this platform includes many useful features:
Customization through PHP
Free integration with payment gateways like PayPal
Preconfigured checkout on a single page
Multi-language version and international sales option
Shipment and logistics management options
Tools for SEO
Creation of a customer database
Over 10,000 free and paid modules to complete your online store experience
Among the main disadvantages of PrestaShop, it is reported that you'll need rather more technical knowledge if you want to be able to configure the platform to your liking, and its tech service is only available if you hire it in a payment plan.
→ Also of interest: Essential PrestaShop modules for your online shop

The pros (and cons) of Shopify
Shopify has an advantage and disadvantage that go hand in hand: it's more convenient and user-friendly because the platform is configured in advance and includes all features without having to use code; but this comes in exchange for a higher cost than an open source CMS.
This means that in Shopify you have to hire a plan and pay a monthly or annual fee (discounts are available for these). Nevertheless if you can afford it, Shopify includes some powerful features:
Web hosting
SSL security certificate
24/7 performance monitoring of your online store
Automatic updates and maintenance
Customizable payment process
App for managing your online store from your mobile phone
24/7 customer service by chat and phone
An unlimited number of products can be added to your store
Generation of discount coupons
Option for recovering abandoned shopping baskets
Printing of shipping labels
Discounts with partner courier companies
As we have seen in the previous section, PrestaShop is free open-source software, but it requires more work in order to customize it and add modules with all the features you need, as well as for calculating the overall cost of upkeep.
However, Shopify only gives you access to certain features according to the plan you've paid for, and its scope for customization is less than in PrestaShop, since in its official template store you'll find little more than 70 designs. In addition, the plans may work out a bit expensive for small businesses, while they also charge a fee for each transaction in your online store if not made through Shopify Pay but through other payment gateways.
→ Your complete guide to how Shopify works
Verdict: PrestaShop vs. Shopify
PrestaShop is the more customizable ecommerce platform, thanks to its thousands of modules; it's perfect for international sales and very intuitive to use.
Shopify is better suited for businesses that want to know in advance what the maintenance costs of their online store will be, to have a constant payment set-up, and to have features included and configured from the start.
PrestaShop vs. WooCommerce
The pros (and cons) of WooCommerce
WooCommerce is a plugin for WordPress, which means it's the fastest and most convenient option if your website was created with WordPress.
In that case, creating an online store is easy and won't entail system migrations. Like PrestaShop, WooCommerce is an open source CMS, free to install, and also it has important features already included, such as:
A wide variety of templates
Both free and paid modules
SEO analysis
Integration with payment gateways such as PayPal and Stripe
Connection of your online store to a WordPress blog
On the other hand, to use PrestaShop you will need a little more technical skill, since its control panel is rather more complex than that of WooCommerce. Another interesting difference is that the multi-language option is free in WooCommerce, whereas in PrestaShop it is paid.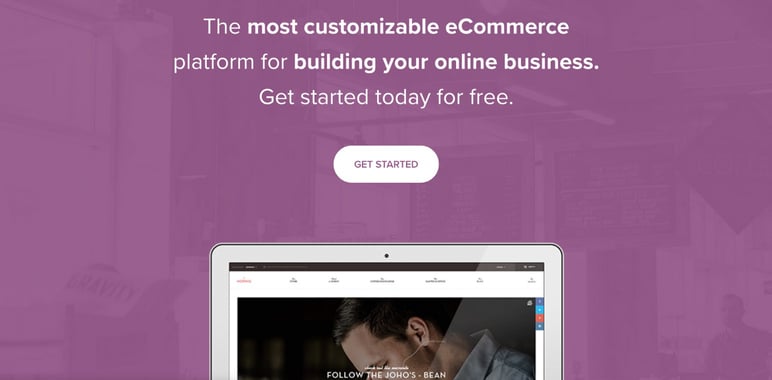 Yet WooCommerce doesn't come without its drawbacks: since it is linked to WordPress, performance will depend on keeping the latest versions up to date on your system at all times. It can happen that at some point you forget to apply an update and this will affect the technical performance of your online store.
In addition, some features like shipment customization are included in PrestaShop, while in WooCommerce they aren't, so you might have to look for separate modules.
→ In depth: WooCommerce, all of its features considered
Verdict: PrestaShop vs. WooCommerce
If you are a small business looking to create a hassle-free online store, both WooCommerce and PrestaShop are good options that are very similar to each other. You can decide which plugins you need and which would be cheaper and easier to install on either platform.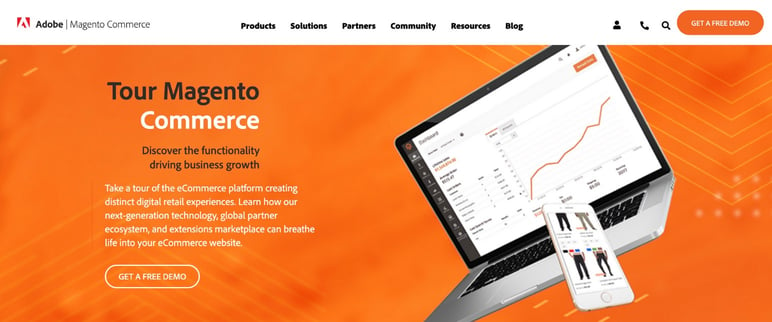 Magento vs. PrestaShop
The pros (and cons) of Magento
Magento is the heavyweight of ecommerce management platforms. Apart from its long track record, it boasts one of the best-developed products, technically, due to its having the Adobe team behind it; as well as having the prestige of being used by large, world-famous brands such as Nike.
As you can imagine, this means it's a more expensive CMS, starting from about 2000 euros per month. Is it worth it? Of course it is, since the software hardly ever causes problems and includes a very powerful range of features:
Integration with ERP and dozens of other software systems
Integration with social networks and marketplaces
24/7 customer support (though not including a live chat option)
Relationships between products based on dynamic rules
Automatic email-marketing features
Opportunities for marketing, special offers, discount codes and gift cards relevant to online shopping
Reward Points System
Wishlists
Storage of bank card data
Collaboration with courier companies such as DHL
Product return management system
Being open source, PrestaShop is somewhat easier to customize than Magento, which can be a bit daunting and needs a well-trained technical team. In addition, Magento offers more than 5,000 extensions for your online store, while PrestaShop has more than 10,000 (still, let's not forget that many of the features that Magento already includes, you'd have to configure separately in PrestaShop).
→ Read more: Complete guide to integrate Magento as your ecommerce platform
Verdict: Magento vs. PrestaShop
Magento is a safe bet for creating online stores, but is only recommended for large companies that can afford it.
When choosing between Magento and PrestaShop the key question is quite simple: does your business have a modest or a generous budget?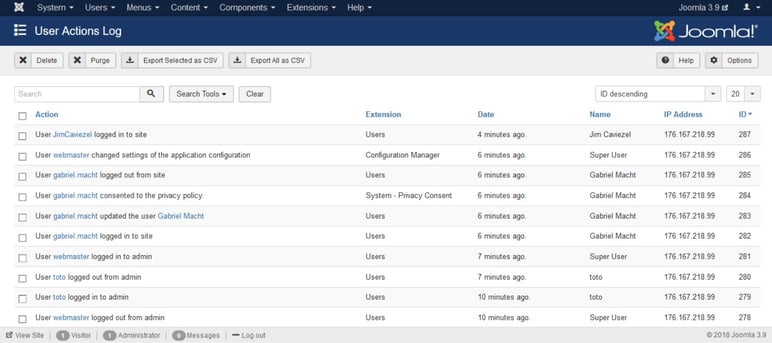 Joomla vs. PrestaShop
The pros (and cons) of Joomla
Joomla might seem to be a less well-known CMS system than all the previous ones, yet it has been in operation since 2005 and, according to them, it's the second most popular CMS in the world after WordPress.
Joomla is another free software solution that supports extensions and modules, is available in over 70 languages and works similarly to PrestaShop in many respects.
The biggest drawback is that it is harder to find online store templates for Joomla, since there's no central directory like in PrestaShop. Also, their community and forums where users share resources are rather more limited and the software does not include some of the basic features for ecommerce, such as product and inventory management.
→ Also check out: Top Catalog Management platforms for your store
Verdict: Joomla vs. PrestaShop
PrestaShop and Joomla are both excellent choices for small and medium businesses that want to set up their online store. The biggest difference is that if you prefer a platform with ready-made ecommerce features, such as payment gateways and checkout process, PrestaShop is more recommended than Joomla.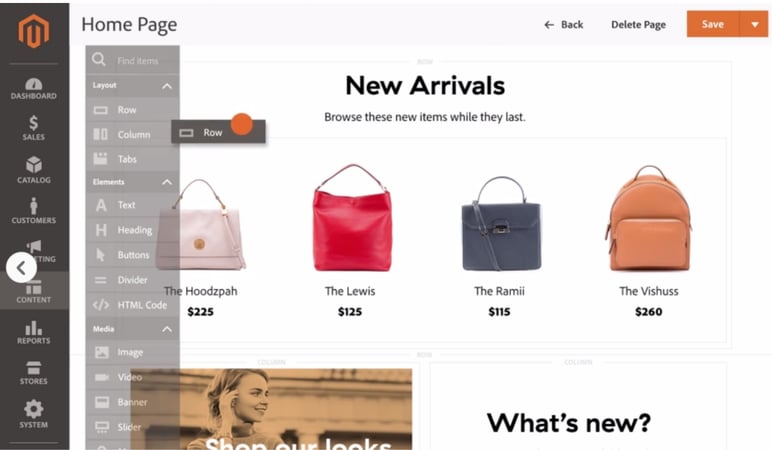 Magento vs. PrestaShop vs. Shopify
By now, you already know all the merits and drawbacks of each popular ecommerce platform, whether open source or paid, from the most accessible to the most expensive.
So how do you choose between the main ones?
You may have deduced that the final choice depends on both your pocket and the degree of complexity your online store is aiming for. You'll need a more powerful and well-equipped platform the more functions you need to add, the more management processes you'll have to integrate and the more equipment and technical know-how you'll need to have at your disposal.
In that sense, PrestaShop, Shopify and Magento are three brilliant solutions. From the most modest to the most comprehensive and professional, choosing between these three levels depends on your business plans.
Choose PrestaShop if you're looking for a highly customizable open source CMS and have mid-level technical skills.
Choose Shopify if you prefer a pre-configured platform, where in exchange for a fixed fee you don't have to worry about maintenance or adding extra modules.
Choose Magento if you are a large company with all the necessary resources and want a very professional solution, backed by one of the largest communities in the world.
→ Follow these: 6 criteria to consider before choosing your ecommerce platform
Conclusion: which platform is best for creating your online store?
We all want the best, but the 'best' is relative and, unfortunately, sometimes not accessible at our current business level.
Choosing the best ecommerce platform for creating your online store depends on your business objectives, what type of online store you wish to provide, and the financial and technical resources available to your team.
The key is to keep a cool head and evaluate, compare, and make your decision without getting swayed by what you think the majority (or that brand you're so envious of), have chosen. And whichever you decide to use, keep to hand that easy solution for connecting your product database to any CMS you want, such as the Sales Layer PIM which includes integration with Magento, Shopify, PrestaShop, WooCommerce and many other platforms.
Make it quick and easy to send your product content, either when you are starting on a new platform or whenever you decide to change platforms. Try the Sales Layer PIM free for 30 days and ease the burden of taking your first steps into ecommerce.