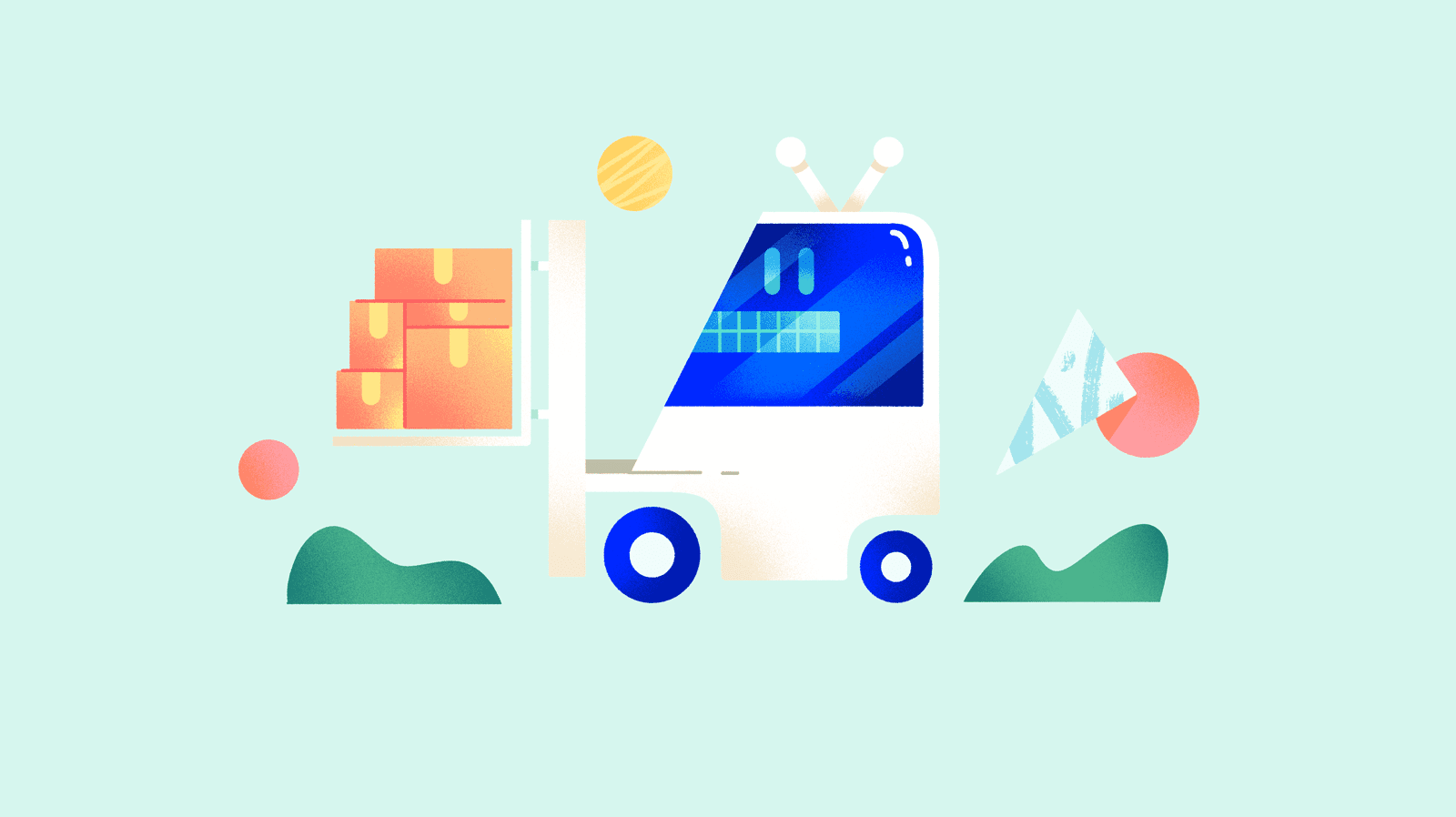 The increasing expectations of consumers have made it necessary for manufacturers to provide relevant and accurate information at all touchpoints. This information isn't only about the product but also about the logistics of the purchase and delivery. As a result, this requires manufacturers to implement a robust and clear data management strategy.
While previously a challenge in terms of time and resource, this has now been simplified through use of a product information management platform (PIM). A PIM provides a single source of truth, updated in real time, that can assist with logistics information management across your entire organization.
Effectively manage complex inventory information
As a manufacturer, you need to ensure your goods are accurate, packed well, and ready to be delivered when distributed out to retailers and wholesalers. This can be hindered by scattered data and complicated inventory and logistics management. Slow processes, poor supply visibility and supply disruptions can have damaging circumstances for everyone from yourself to your retailers, and then to the end consumer.
With effective management of SKUs, GTINs, barcodes and other identification information, you can ensure no delays in the journey of a product from the manufacturer to the digital shelf. Using a PIM to manage your product data ensures robust supply chain management so your products can move through the various stages of your supply chain as smoothly as possible.
This is done through a centralized platform that can provide accurate and consistent product information throughout the procurement, manufacturing, and distribution stages. In the constantly evolving data landscape, PIM provides a single source of truth for your logistics data management.
Ensure correct storage and product care across your supply chain
There may be an additional need for manufacturers to provide storage and distribution information alongside digital product catalogs. With retailers and other third parties selling the items you've manufactured, they are reliant on your business to provide them with everything they need to know to ensure the safe and smooth sales of your products. This is particularly true for fragile products, or those with a limited shelf life.
By implementing our PIM for manufacturers, you can ensure your distribution channels have visibility of product attributes such as cold chain requirements, product shelf life, replenishment methods, expiry dates and storage specifications. Keeping this information updated and consistent across all your supply chain is simplified through automation of product data. As such, you can offer all relevant storage and logistical information that may be required by third parties and prevent damage to your product range at all stages of the buying journey.
Empower retailers to drive more sales of your products
Providing all the relevant product information alongside your product catalogs ensures the retailers and third party sellers can get your products to market quicker with information they can rely on.
By creating product catalogs tailored to the specific needs of your buyers and selling platforms, you can ensure a smooth and swift listing of your products. Through data enrichment, you can drive more sales for your retailers by better informing the buying decision of the end user. As a result, customer satisfaction increases and the number of product returns that need to be processed will decrease. This can help to develop your relationship with your buyers and lead to more future business.
Use PIM to improve your logistics information management
With these technological advances and the increase in consumer expectations, the amount of data manufacturers are having to manage has grown exponentially. This makes it imperative to have a streamlined and centralized data management process that updates in real time across the supply chain.
Sales Layer offers a global-leading PIM for B2B organizations to centralize and manage their product information. As a result, they can improve operational efficiency, increase buyer and end user satisfaction and ultimately drive more sales.
Get started with an all-access free trial today.