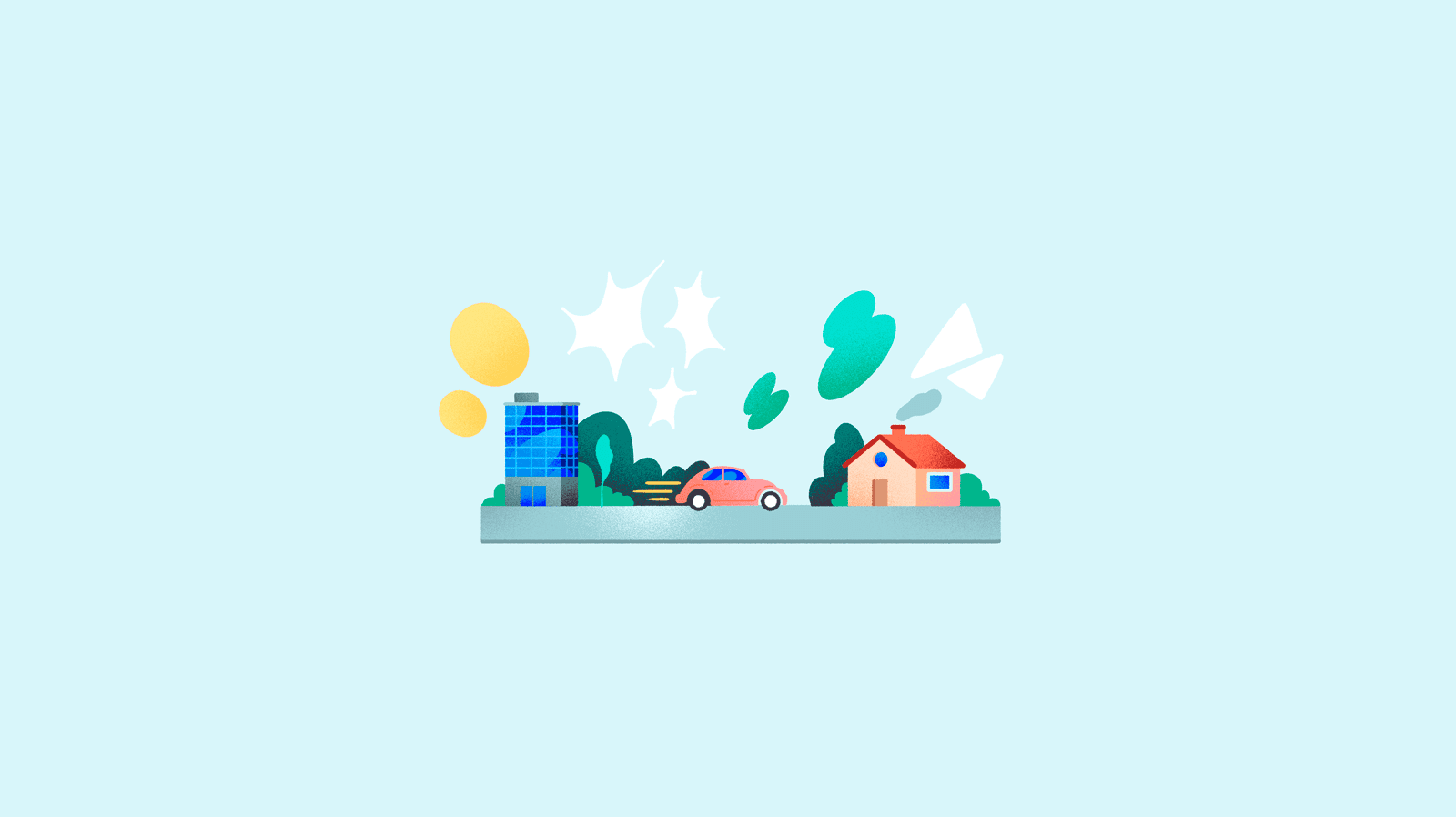 What is the difference between a domain and hosting?
Online hosting and domain names are two elements that are necessary for the publication and operation of any website, including online stores.
The hosting of a website is the service that stores and serves up the contents of a site.
The domain is the name of that website and the address that users use to locate it, such as www.myonlinesite.com.
An online hosting service can store thousands of websites, all with their corresponding domains. Hosting services are companies or platforms where space is 'rented' to save the entire contents of a website (texts, images, metadata, source code, etc.), keep it updated and public, and establish the necessary security protocols for browsing.
This hosting will be key piece to ensure that your website is visible and that all of its pages are loading correctly at any given time. When a store "hangs," it does not mean that the domain has stopped working; instead, it is the hosting that supports the shop which has had the problem.
Thus, while website domain names and hosting are two essential elements, you may have your website domain name and change its hosting if you are not satisfied with your provider or want to change to another type of web hosting, as we will see in the next section.
How to choose hosting for your online store
When creating or redesigning an online store, the name is often very important. When all is said and done, the name is a marketing key and something that will define all branding, brand recognition among the public, and online positioning.
You can start wherever you want: by buying your website domain name or researching the best hosting service. For the launch of any ecommerce site, you will need both... but remember: although an attractive name is everything, the hosting is going to be the engine that ensures that your online store works properly.
That is why it is so important to find a good hosting service, and some services even offer to help you manage the purchase and renewal of website domain name licenses.
What should you keep in mind when choosing the perfect hosting service for your online store?
Make sure they guarantee a good load speed and an uptime of at least 99% (this means that they barely suffer from crashes and that your website will never be affected).
Investigate whether they offer reputable customer service and support, with several contact options and a high level of satisfaction among their current customers.
Check that they have 24/7 support. A website never rests, especially if you offer an international online store for buyers in different time zones.
Check that they fully guarantee the security and privacy of your data and web content, as well as backup copies for emergencies.
Compare different interfaces: a hosting plan should be easy to use.
Check the renewal fees: some services seem very cheap, but they dramatically increase their prices after a while.
Types of ecommerce site hosting
Hosting through a CMS (Content Management System)
Some CMS systems like WordPress or Hubspot allow you to create your website and host it on their server under any domain you want.
Shared hosting
This is when storage on a server is shared by many web pages. Although this is a cheap option to implement and easy to maintain, as the sites all share one common space, the loading speed of your site may be affected by the amount of activity on the other sites.
Another variant of shared hosting is through a VPS, in which some unique, exclusive resources are added to your website – although it continues to be stored in a shared space with other companies.
Dedicated hosting
This is a hosting service that is only for your website, unlike in a shared hosting plan. Therefore, it provides much more space and control over the management of your website.
It is usually a more expensive option, but in return it is more secure and offers more features for your technical team – especially if you have a complex online store.
How to choose the domain for your ecommerce website
As we have already mentioned, the domain name of a website is simply the name you want to use. A domain does not always have to match the name of the store or the brand. This can be due to matters of SEO and ease of use, as well as domain availability.
Website domains are composed of two elements: the name itself (which is the second-level domain or SLD) and the ending (which is the top-level domain or TLD, such as .com .net .es, etc.).
You can check with any web domain registration service to see if the domain name that you are interested in is available and which extensions you can register it with, as well as to compare the prices (top-level domains vary greatly in price, and a .com domain can be more expensive than a .shop domain, for example).
Once you have your domain rented, usually for a period of time (the most common is a year, which can be renewed annually, although you can buy the domain for a longer term), you can start to create and publish your website with whatever hosting plan you prefer.
Recommendations when choosing the domain of your ecommerce website:
Short URLs, with just a single word or a few words, are better.
Users remember (and type) URLs better if they make sense and are easy to spell.
Include a keyword for your product type or sector to help with search engine positioning (such as 'pharmacy' or 'shoes').