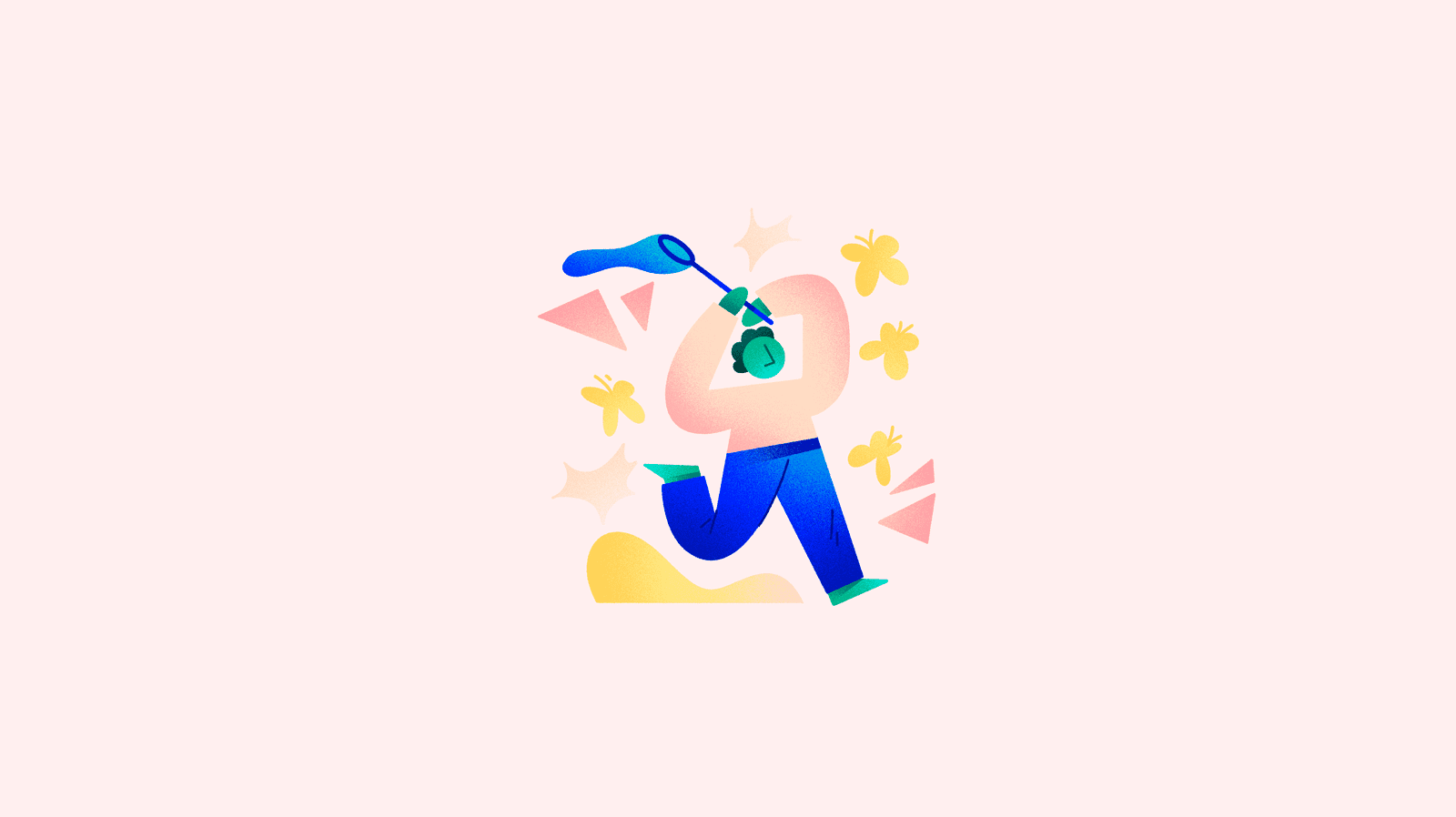 Ready to launch your business website or online shop, or give your brand a new image on the Internet?
Choosing names is always complicated and generates a lot of internal debate. For a company it is no less so, especially with the importance of representing your brand well in the online environment: it's time to think about what to call your business in front of the dot com.
How to choose the best website domain in 3 steps
The domain name
Something so simple should take very little time. And yet, it is the most important step in creating a business website and deserves all the hours you need for research and brainstorming ideas.
SEO or branding?
When it comes to choosing a domain name on the Internet, advice always revolves around two major subjects, which marketing teams sometimes see as separate missions: branding and positioning.
Although domains have always been considered part of the strategy for positioning a website, in reality they are not your best allies in this respect. Even less so now that there is more and more competition and Google restricts (and penalises) a lot of the tricks to position online businesses through shortcuts.
That doesn't mean that you shouldn't pay attention to the words that identify your business, as the main objective of choosing a good domain name is that it represents 100% your brand and your intentions to the user.
The ideal scenario for any business domain is that it consists solely of the brand name. For example nike.com, to take a famous case. According to Moz, branded domains receive a higher score from Google (a 5.8).
Now, you might think that these types of domains only work when they are well known and established brands. If you think your domain needs a little SEO boost, you can do it without any problem, but while taking into account some conditions.
The first thing is not to create a domain composed of exact keywords. Not only because it is most likely already in use, but also because Google penalises these URLs, also called EMD domains.
If you want to include any keyword, choose those that are linked to your product or sales sector, and do not include more than 2 or 3. For example, daisyjewelry.com.
Of course, domains that specify business type keywords tend to work better in local SEO than global SEO. For example, if you were called sheffieldshoestore.com, that domain would be more likely to appear in search results for shoe stores in your region than in a national or global search for online shoe stores.
At the end of the day, the most important thing for a website's SEO is not in the domain, but in the anchor text of each link and in the content and metadata of the website, which must be original, unique and refreshed regularly.
Geographic or global?
Another important question when looking at how to choose the right domain is to consider your sales region. In that case, you may want to include your target region in the domain name, such as sheffieldshoesuk.com, although most online businesses distinguish the URLs of each region through the ending (which we will see in the next section) and not in the domain name.
And if your business is more local, you can also use the name of the country, such as .eng or .sct, and if it is very local, you can even use the name of the county such as .ldn or .gla.
Are there any rules for writing a website domain?
Yes, and the first of all is to avoid having a domain that already exists or that is very similar to that of other brands, both in the same sector and completely unrelated ones. This avoids conflicts of competition and confusion for both SEO and customers.
Other basic rules that you should take into account when writing the ideal domain:
The official maximum length is 63 characters, although the ideal is not to exceed 15-20 characters.
The domain should ALWAYS be short, easy to write, to pronounce and remember, without strange and complex words.
Avoid numbers as much as possible, unless they are part of your brand.
Use acronyms or abbreviations if the brand or business name is too complex or long.
They can never be included:

Dots
Hyphens
Spaces
The characters &, %, $, /, (, ), =, ?, ?, ¿, !
Top-level domains (TLDs)
Every domain is made up of two parts: the name (which we saw earlier) and the ending, which appears after the dot.
As if that wasn't enough work for such a small text, now you also have to think about which is the ideal extension for your domain.
TLDs are classified into several groups:
Generic ending: This is the classic .com, which is considered the best ending. It is universal and avoids reticence from users who may fear that a domain from a specific country does not deliver internationally. Another example of this type of TLD is .net, also top-level and recommended if .com is not available.
Territorial ending: For example, .uk as United Kingdom. These TLDs are considered top-level geographic TLDs and facilitate the geolocation of domains. In the end, the most important thing is not to choose just one domain ending, but to try to register all the ones you are going to use or think you can use in the future, if you expand your business or sales to more countries.
New endings: For a few years now, basically any word can be used as a domain ending. But not all of them are popular and may seem strange to users. For example, .biz is not very popular and exclusive for businesses, but the use of business type, such as .shop or .boutique, or even product type, such as rks.shoes, is more widespread.
Domain name availability
Choosing the domain you are most interested in carries risks: what if it is already in use?
In that case, you should try not to use it and look for an alternative, to avoid penalties and legal complications. To find out if a domain is available, use search engines that track whether the domain you want is available with the endings you are interested in, or companies such as Trade Mark Direct.
Of course, nothing prevents you from using an old domain registered in the past by another person or company, but which is no longer in use or whose registration has expired. The only thing we need to make sure in this case is that it is not a problematic domain, i.e. one that has received sanctions in the past or has negative associations. And the biggest pro in these cases is that it is an old domain with many incoming links, as you will be getting a good positioning 'for free'.
The cost of registering a domain varies according to its level. Here are some examples:
.uk - £6
.beauty - £13
.com - £10
.shop - £8
It is advisable to do it through a specialised and legal domain registrars, such as IONOS or Bluehost.
Extra: domain name renewal
The purchase of a domain can take place at different stages in a project. Normally, before the launch of a website, but you can also consider doing it if you are thinking of changing your domain and migrating your website, or opening new websites in different parts of the world or about related products.
In any case, whether you purchase a domain name for reservation or for immediate use, it is important not to forget about renewing it.
When registering a domain, you can usually choose whether you want to license it for one year or several years. This decision is just a business decision; the key is to renew the domain before the licence expires (or to mark an auto-renewal) and to refresh the content of the website continuously, in order to improve its ranking.
In the case of ecommerce businesses and online shops, this content renewal is usually constant due to updates and product launches.
At Sales Layer we do not register domains of any kind, but once you have your ecommerce website up and running or feel that it needs a better strategy, try our PIM system to manage all your product content and send it in an automated way to any channel, including your business website.