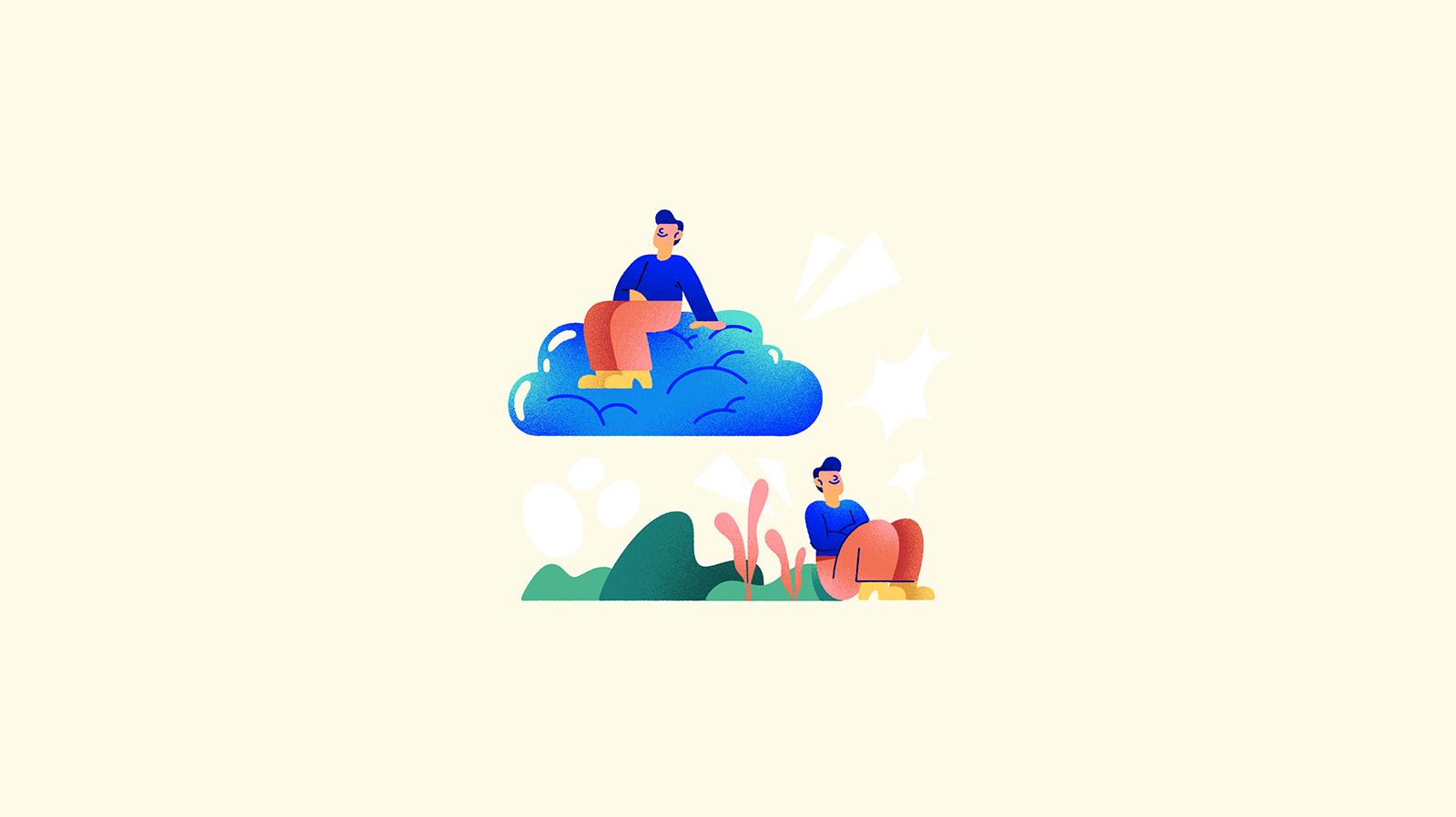 Digital Asset Management (DAM) is a key part of product or service content management, as it covers the correct storage of digital resources (images, videos, files...) using the right strategies and tools.
So, which DAM system is best suited for your company? Let's look at the difference between the two most common types of DAM software: Cloud-based and on-premise DAM.
What is a cloud-based DAM?
A DAM system in the cloud or SaaS means that the software is not installed on any device, but can be accessed through any Internet connection.
This means that the files don't take up space in any company repository, so it is very useful when you want to be able to access them from anywhere, give permissions to different people, share them faster, update them at the same time without having to make copies and make sure to save them in the right places.
Additionally, typical storage issues are avoided as the volume of content and digital assets managed by the company grows, because cloud software is very flexible and scalable.
There are also open source DAM cloud systems, generally free of charge but with associated costs for plugins to complete the user experience.
What is a DAM on-premise?
DAM software is installed on one or more devices, so that it is only accessible from them.
This implies more management difficulties, especially when it comes to more modern, collaborative and remote work methods, as it's not so easy to provide access to the digital assets stored in the DAM. However, they are a suitable option for companies that want to have great control over the management of their digital assets and to 100% customize all the features of a DAM system.
Cloud-based vs DAM on-premise: how to choose the best
Generally speaking, the main difference between a DAM system in the cloud and on site is the price and the agility of installation and use.
A cloud-based DAM platform is cheaper in the short term, and since the provider includes all the services, it is faster to get the system up and running as soon as possible.
On the other hand, an on-premise DAM system requires internal management, and therefore more time and cost to install, but in the long run it can give the company more customization and control over the functions.
Advantages and disadvantages of cloud-based DAM
Choose a cloud-based DAM system if you want:
Maintenance service and technical support included
Low level of IT expertise required to use it
Faster implementation
Lower and scalable fees
Access anywhere for remote or geographically dispersed teams
Compatibility with mobile devices
Don't forget some limitations you may encounter:
Low customization of the included functions
Functionality development only in the hands of the DAM provider
Dependence on Internet connectivity (not offline)
A higher risk that the server is shared with other clients and this affects the system's performance, security and speed
Advantages and disadvantages of on-premise DAM
If you're looking for any of these benefits, then an on-premise DAM system is for you:
Full control of software and security measures
High levels of customization in digital asset management
High level of security within the system
More freedom to develop integrations
Ability to work offline
One-time payment for the software, instead of recurring fees
But remember its disadvantages:
Longer and more costly installation process
In-house IT maintenance
Higher procurement costs
If you still don't know which to choose, did you know that there is another alternative?
If you work with product or service information, you probably know that a PIM (Product Information Management) system is essential for fast and accurate omnichannel and digital management.
The facility offered by many modern PIM systems like Sales Layer is to include a DAM functionality that gives you all in one. This makes it easier to manage your digital assets associated with your catalog, or to integrate your PIM with a DAM if you don't want to lose all the features of an independent DAM system, whether it is open source or in the cloud.
At Sales Layer, you will find the most complete PIM platform with DAM functions on the market: try it for free here or book a tour with a specialist to learn all the advantages of using the powers of DAM and PIM combined.