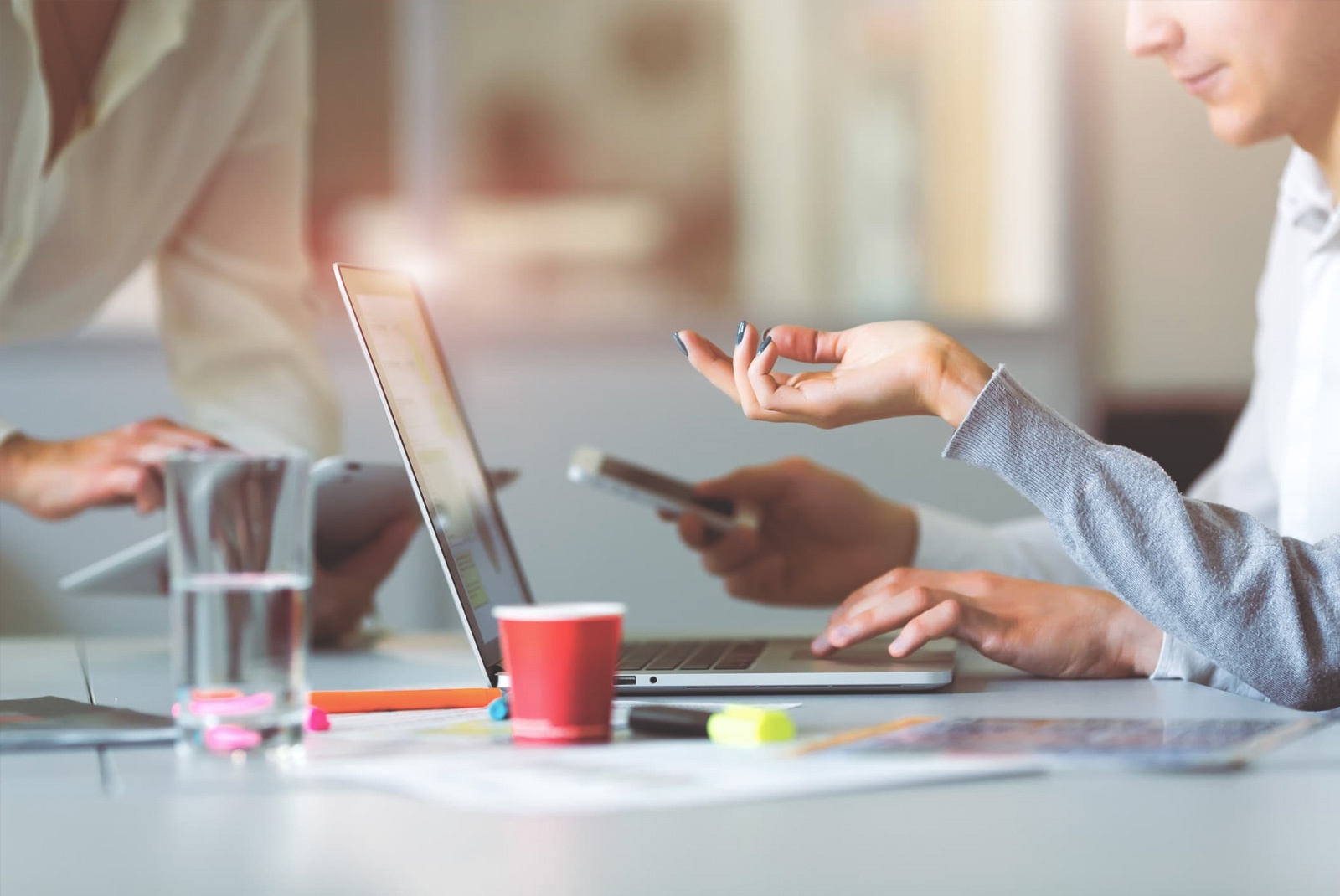 A Data Management system is an essential part of the strategy of any company that takes its internal organization and future plans seriously.
Data Management (DM), Master Data Management (MDM) or Database Management (DBM) systems are sophisticated and very powerful software tools, capable of ensuring a rigorous storage, synchronization, analysis and distribution of the company's data (information about products or services, employees, suppliers, distributors, customers… ). The key of these processes is automation, which saves time and costs and eliminates redundancies and errors in databases, as well as providing the ability to send this information to other channels or third parties involved.
However, a good DM software does not just statically order your information — it must become part of the process. Analyze data, discover and mend gaps, intelligently monitor the use of each element and update the applications and platforms — all these functions are not add-ons but essential parts of a Data Management system.
In short, a DM is a heterogeneous multiplatform management system that keeps data's central harmony in a company's daily life. But, how many types of Data Management tools are in the market and which one should your business choose?
Due to the gigantic management effort involved in this type of digital management, the most well-known, reputable and widely used Data Management systems belong to the world's largest software groups. Their experience guarantees the level of security, efficiency and privacy that requires leaving all the information of a company in the hands of a software tool, even for the smallest details.
Of course, this means that these tools have an excellent level of performance... and a very high cost, only recommended for enterprise level companies or corporations that have an intricate internal system and a huge data history. In addition, the process of implementing a DM software is delicate and it requires specialized personnel along with training your employees and teams. After all, a Data Management system will introduce new working methods that everyone should know well, as well as needing a period of time to detect possible clashes with previous and outdated systems, manage all permissions and accesses, and activate new data security protocols.
- Master Data Management... indispensable in your company? -
Are you determined to check the power of a DM? These are the most popular and prestigious Data Management tools on the market, although there are many more and some are adapted to smaller companies or tight budgets. Maybe the concept of DM is new to you, but the developers of these solutions will sound very familiar:
Oracle Data Management Suite: It's the favorite and best known DM tool, because its Data Management experience supports data maintenance throughout a company's network and its distribution in all channels and applications. It is a scalable solution that adapts to every type of enterprise, but it is very expensive and requires a great technical knowledge for the installation, integration and maintenance.
SAP NetWeaver MDM: Works both for SAP and non-SAP applications. It can adapt to different Data Management services that a company could need, such as data cleaning, centralization, key mapping, information distribution or global synchronization in different locations.
IBM InfoSphere Master Data Management Server: It offers a predefined and customizable solution, so it adapts both to companies without experience in DM and to trained teams that wish to customize the basic features. It includes a security system, transaction control, multi-domain support, event management and data quality analysis.
Microsoft Master Data Services: Get standardized information and send it in streaming to any team, department, division or geographical location, in order to speed up internal business processes. The installation is also a bit complicated and requires an adaptation to the operations of each company.
It is true that Oracle, Microsoft or IBM sound like big words. But do not be alarmed, and remember: a Data Management system covers product information, but it is not geared to manage this type of data and materials for retailers or eCommerce distributors.
For these tasks there is another specific software category known as PIM or Product Information Management, dedicated to managing, correcting and sending specific product information in an automated and synchronized way through all your sales channels. And in Sales Layer we are dedicated to this: do not hesitate to contact us to help you clear all your doubts about which data management system best suits your business needs. That is always the first step!