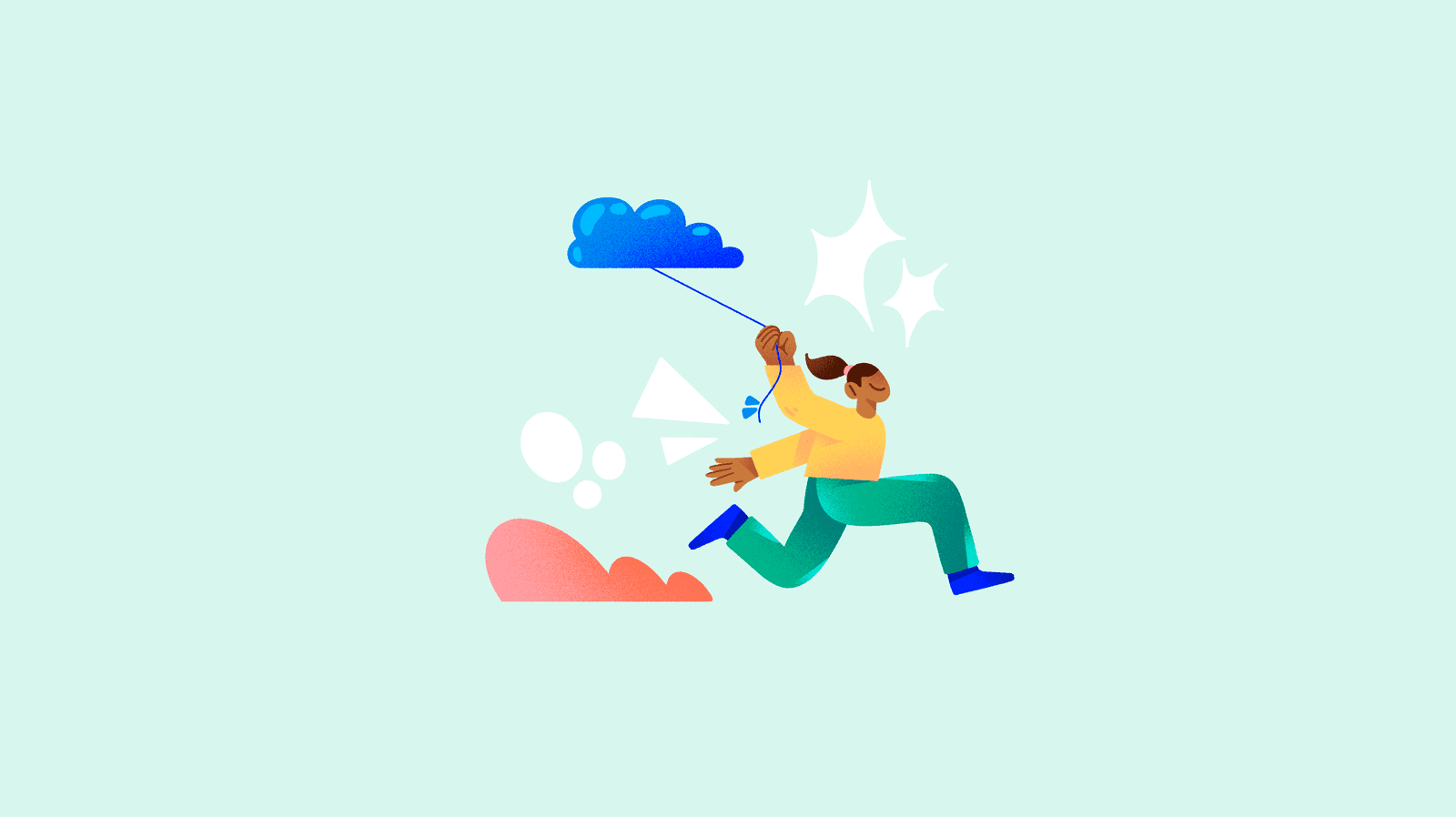 What is cloud PIM software?
A cloud-based product information management (PIM) system enables businesses to control product information in one single source of truth and distribute information across all their various sales channels.
With cloud infrastructure, there's no need to install or download software onto your devices. Instead, the product data is securely stored by cloud systems like Amazon Web Services (AWS) or Google. This means the service can be accessed from anywhere, on any device.
Working with a cloud-based PIM is simple and convenient as it centralizes all product content in one single source of truth, and users only need to enter their credentials to access the platform. This means the PIM is not linked to a specific computer or office, offering greater flexibility and mobility.
Cloud-based PIM contracts are based on fixed monthly or annual fees, with different plans available that can include various catalog and project data management functions. With cloud-based PIM software, there's no need to pay for licenses or maintain complex and space-consuming technical equipment, since the PIM provides its own maintenance, support, and development for all technical issues and queries.
A high-quality cloud-based PIM will also typically feature a network of partners that assist with implementing other complementary systems or services that align with your product information strategy.
Differences between a cloud PIM and an on-premise PIM
The main difference between a cloud-based PIM and an on-premise system is that the latter is far more traditional, and often falls behind in addressing the ever-growing and changing needs of modern companies to implement and maintain software in a streamlined and flexible manner.
Using an on-premise system means that the software must be installed on one or more client devices, making the process longer, more complicated, and more expensive compared to cloud-based PIMs which offer universal access. The use of on-premise software is limited exclusively to local access, making it impossible to provide remote access or allow users from different locations without additional software.
In today's fast-paced business environment, brands, retailers, and distributors need to access and modify product information quickly - from GTIN numbers to technical specifications and product descriptions.
Editing product attributes and efficiently distributing them across multiple sales channels is a significant challenge, particularly for large teams spread across multiple locations. A cloud-based PIM system enables real-time updates and access to product information for the entire team.
A cloud-based PIM not only simplifies catalog management but also facilitates data quality monitoring and analysis to ensure effort is adjusting to the standards and demands of each sales channel.
When is it convenient to use a cloud PIM solution?
There are a multitude of benefits to using a cloud-based PIM for companies that:
Have broad and continuously changing product data
Operate in sectors with complex product information
Manage a wide network of providers
Offer a large volume of product references
Have a presence in marketplaces and social media
Have a large international presence and sell in multiple languages
Are interested in digitizing existing manual processes
Are focused on expanding their

multichannel or omnichannel

sales network
Advantages of cloud PIM software
Greater flexibility
Cloud-based PIM software is significantly faster to implement than traditional on-premise software. Sales Layer PIM offers the fastest onboarding times in the industry of just a few weeks, compared to the 6+ months it takes in legacy solutions. This speed of onboarding ensures your team can start learning about the platform sooner, and enable higher skill and flexibility.
Less equipment
One of the significant advantages of a cloud-based PIM is the ease of use, making it easy for anyone to learn how to use it without requiring specialized technical or IT knowledge or training. This means there is no need to have a large IT team or to invest in additional hardware (such as computers or hard drives).
Cloud PIM providers also carry out software maintenance and updates internally so that you do not need to invest in further development. Good cloud-based PIMs will also provide technical support and customer service in multiple languages, with multiple contact channels and accessible hours, making it easy to address any software issues in a timely manner.
Highly flexible
By facilitating access from anywhere, it's simple to synchronize product content updates in a cloud-based PIM. Sales Layer's cloud-based PIM enables you to reach goals faster and more efficiently, update catalogs, accelerate time-to-market and personalize sales strategies.
Another advantage of a cloud-based PIM is that there are no limits to the volume of product data or SKUs that can be stored in the PIM. This feature is particularly useful for businesses that want to make decisions without having to consider resource limitations.
The same advantage applies to unlimited user access, making it an excellent tool for supporting collaborative work and including external participants, such as:
Translators
Suppliers
Photographers
Marketers
Scalability
Cloud-based PIM offers businesses a cost-effective and flexible solution that can adapt to their growth and changing needs. Cloud-based PIM software makes it simple to scale up by adding more storage space, users, or functions for editing or exporting product data.
Unlike traditional systems, scaling up with cloud-based software does not require specialized technical teams or having to invest in more resources, instead offering scalable and customizable that easily adjust to the user's needs.
Lower costs
A cloud-based PIM offers the convenience of a predictable and transparent pricing structure. It is based on fixed monthly or annual rates, depending on the chosen plan, without any unexpected or unwanted costs for new features, updates, or fixes.
An external cloud-based PIM provider removes the need for an internal dedicated IT team, lessening the strain on the business's budget, resources, and time.
Increased security
One of the biggest concerns when working with large amounts of product data is the risk of losing data accidentally, due to unauthorized changes or miscommunications that lead to deletion.
With a cloud-based PIM, there is no risk of losing data due to secure backups and technology that guards against external attacks or computer intrusion. Good cloud-based PIMs will include clear data governance workflows, enabling you to set different access and editing permissions. This ensures you have complete control over who edits the product content and when.
Conclusion
Cloud-based PIMs are the best option for manufacturers, sellers, and distributors that want to manage their product information digitally, save resources, and launch products faster.
Discover Sales Layer today with a 30-day all-access trial and personalized demo.