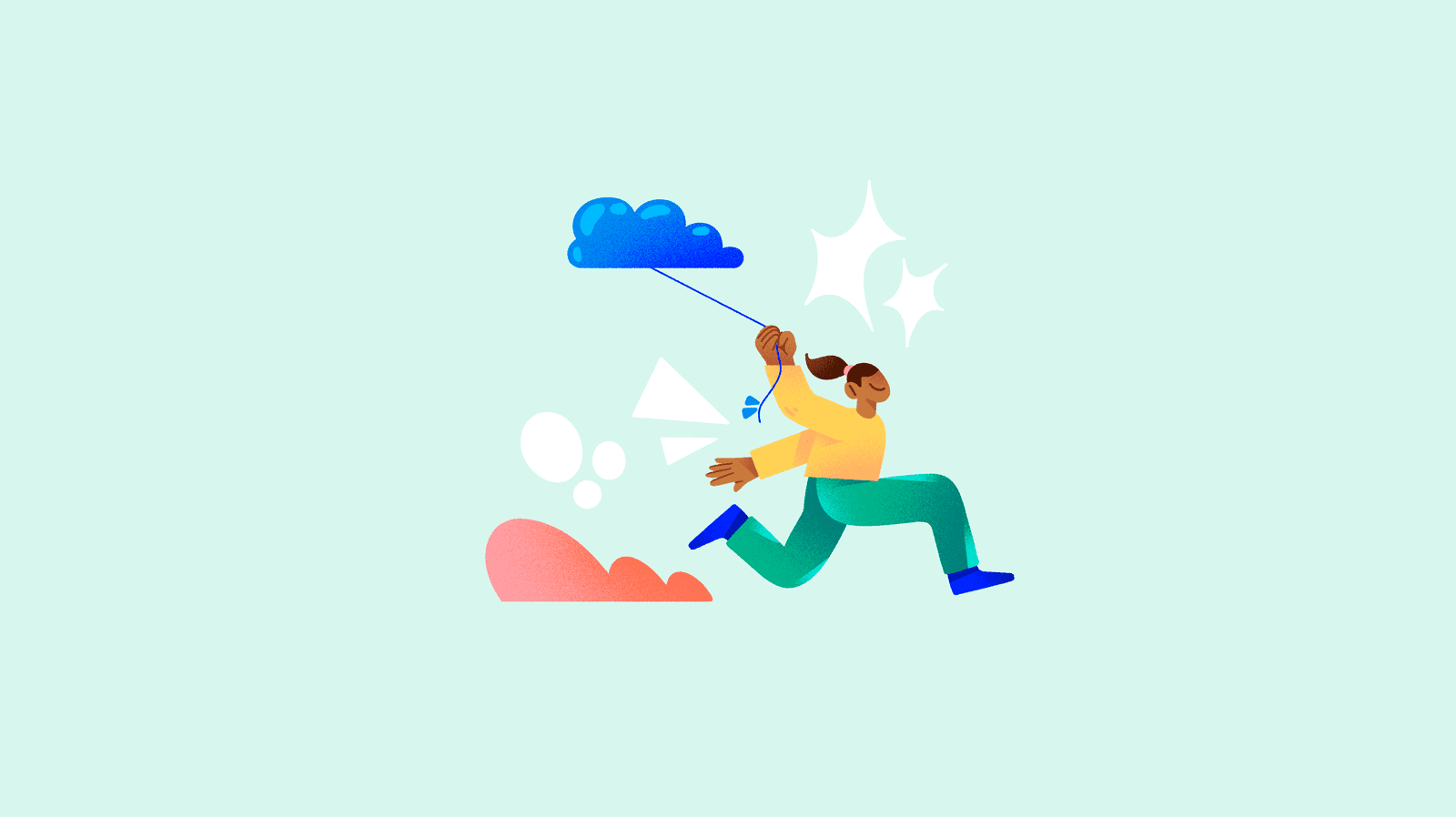 What is cloud PIM software?
A cloud PIM or a PIM in the cloud is product information management software with access through the Internet or an application.
Cloud infrastructure means that it's unnecessary to install or download the PIM software in any of the client's devices. It is also unnecessary to have your own storage space, since the cloud systems store the client's product data securely through Amazon Web Services (AWS) or Google. This allows the service to be accessible from any device or place.
Working with a cloud PIM is very comfortable, since it centralizes all of the product content in one place, and introducing user credentials on a website is enough to access the platform. In this way, the use of the PIM is not linked to a specific computer or office.
A cloud PIM contract is based on monthly or annual fees with a fixed cost, and based on different plans, can include diverse catalogue and project data management functions. With cloud PIM software, it's not necessary to pay for any license nor have large and complex technical equipment, since the PIM provider includes its own maintenance, development, and support services for technical incidents and questions.
In addition, a good cloud PIM includes a network of partners for implementations with other complimentary systems or services to the product information management strategy.
Differences between a cloud PIM and an on-premise PIM
The main difference between a SaaS cloud PIM and on-premise systems is that the ladder are more traditional and they are falling behind in addressing the current needs of companies to implement and maintain any software in a streamlined and flexible way.
An on-premise PIM system means that the software must be installed in one or multiple of the client's devices, becoming a longer, more complicated, expensive, and limited process, since it lacks universal access, which cloud PIMs offer.
The use of on-premise PIM software is exclusively local. You will never be able to give access to people remotely or in other locations without taking on new installations.
Nowadays, manufacturers and vendors handle a very large volume of product content, and they need updates constantly and unpredictably — it is vital to synchronize everything in real time in many different places.
From bar codes to technical details and more creative materials like product descriptions: brands, retail and distribution need to access and modify product information quickly. Personalizing product content and correctly sending it to all of the sales channels (more and more numerous) is impossible in real time, in a large team and in many locations without a system in the cloud.
A cloud PIM not only facilitates the execution of the catalogue work, but also permits monitoring of the data quality and analyzing if the effort is adjusting to the demand and standards of each sales channel.
When is it convenient to use a cloud PIM solution?
All of these businesses and people benefit from the use of a cloud PIM:
Companies with broad and continuously changing product data.
Brands from sectors with complex product information.
Sellers that manage a wide network of providers.
Retailers that offer a large volume of product references.
Brands and sellers with presence in marketplaces and social media.
Companies with an international presence that sell in various languages.
Any company concerned about digitizing their manual processes.
Brands focused on expanding their multichannel or omnichannel sales network.
Advantages of cloud PIM software
Greater flexibility
A cloud PIM is much faster to implement in any business than on-premise software. In just a few weeks, it is possible to complete the basic onboarding and have the team familiarizing themselves with the tools and transferring the catalogue content (the time periods will always depend on the volume of the starting product data).
Less equipment
As it is a software that is easy to start using and to learn, it is not necessary to have your own large and highly specialized technical or IT team, nor additional hardware (computers or hard drives for extra storage). A cloud PIM is designed so that any professional can learn how to use it, even if they don't have experience or a computer background.
Moreover, the cloud PIM providers carry out the software maintenance and updates so that you don't need to invest in its development. If it is a good service, it will also include technical support and customer service in various languages, with contact channels and accessible hours, which facilitates solving account or software problems, or answering questions in a timely manner or before more complex implementations.
Highly flexible
By facilitating access from anywhere, it is easier to synchronize work about product content in cloud PIM software. In this way, it is possible to reach goals faster, such as updating catalogues, accelerating on-time launches or personalizing sales strategies according to the time of year.
Another strong point in this regard is that, by storing this data in the cloud, there is no limit on the volume of product data or SKUs that you can include in the PIM. This is fundamental for making business decisions without having to be modest because of resource limitations.
The same advantage applies to its use by the team. A cloud PIM can give access to unlimited users, which supports collaborative work ad the possibility to include catalogue tasks both from the internal team and external participants (translators, suppliers, photographers, marketers...).
Scalability
With fewer costs and more ease to broaden the platform according the necessities of the business, a cloud PIM adapts to company growth.
It is much more simple to take on more storage space, add new users or include functions for editing or exporting product data. And without needing more specialized people to intervene or the company having to invest more resources, since the cloud PIM provider adapts its capacity according to the client's demand.
Lower costs
The convenience of a PIM cloud system is that you always know how much you're going to pay ahead of time. This software is based on monthly or annual rates, based on the plan chosen by the client, and never adds additional costs or surprises for new features or the release of new and updated versions of the software.
Working with this type of external PIM provider allows saving on an internal IT team that would cost a lot to gather, train and maintain. With a cloud PIM it is possible to start with an effective budget that can be increased or adjusted based on expansion and company plans.
Increased security
One of the biggest dangers and fears when working with product information is losing data by accident, either due to unauthorized changes or deletion that can affect the device or unit where everything is stored.
With a cloud PIM that risk disappears. It makes security copies so that an older version of your catalogue is never lost, and it guarantees better performance with technology that protects against external attacks and other computer intrusion practices. In addition, the best cloud PIMs include workflows with different access and editing permissions, to control one hundred percent who touches the product content and when.
In short, a cloud PIM is the best option for manufacturers, sellers and distributers that want digital management of their product information with less costs and the fastest launch.
Save resources and installation, training and daily work time with a cloud PIM SaaS that responds to the latest needs of the business panorama, such as the Sales Layer PIM which you can try for free right here. Get on the cloud and observe a panorama with a lot more possibilities for your business.