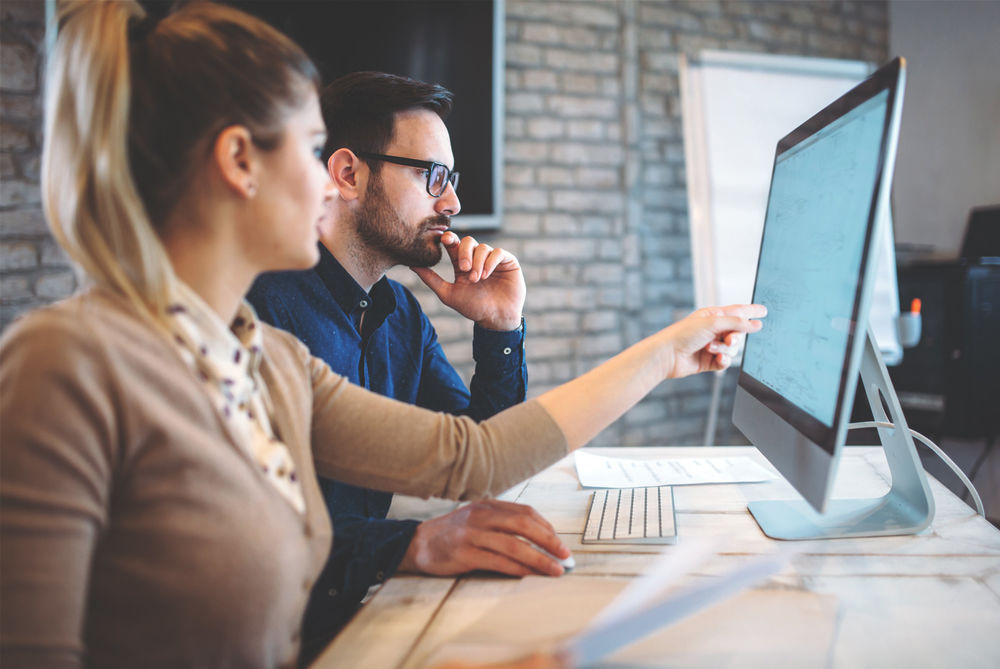 Just like any marketing department, you are probably used to change. New collection, new products, new photographs and… new descriptions.
Updating the information of each of the platforms and channels of your hundreds of products is a tedious task. Only those of us who have to suffer through it know what we are talking about, right? Fortunately, even the longest day has its end.
Getting rid of that horrible, dreadful nightmare in the blink of an eye is easier than you may think. How? With a PIM software, or Product Information Manager – however you want to call it!
→ Still don't know what a perfect PIM looks like? Get in the loop right now
Before you dive head first into googling PIM or what PIMs are available on the market and have a breakdown due to an overload of information, you should know that there are many providers to choose from. Want to learn about them? As you'll see, we have no qualms about making comparisons!
We will offer you a brief list/summary with the best PIM software you can choose from to achieve success and maximum efficiency in this 2019. Are you ready?
The top PIM software of 2019

Hybris Software is one of the many solutions focused on technologies that already have a strong foothold on the market. The good news? It has a wide network of integrators, though it varies for each geographic area. The bad? It has steep installation costs.
Hybris Software centralizes all information about products and customers, and is easy to access and query. However, Hybris is more focused on Product Content Management (PCM), so you may find it to be a somewhat incomplete solution.

That's us! Sales Layer is a cutting-edge PIM software focused on new technologies. Our solution is based on a SaaS system, which makes us an overly intuitive and clear interface.
Another key aspect of Sales Layer is that you won't need external programmer support, as with Open Source, since you will have a technical support team at your disposal 24/7, which will offer support before, during and after implementation. Sounds great, right?
→ Don't miss: Steps to successfully implement a PIM system
And yes, our PIM software is also highly flexible and we have nothing to envy from open source ones, since it will allow you to connect to a myriad of platforms using APIs.
In Sales Layer you are sure to find a PIM that suits your needs and budget, with no hidden costs, since you will be able to pick between our various packages and pay exactly for what you use on the platform.
In addition to these features and advantages, our PIM software will also offer you:
Implementation guides for any platform and channel.
Control over permissions and various aspects for each user.
Scalable resources that will grow when you do.
Analytics on the performance and results of the tool.
Ability to synchronize in several languages.
Supplementary improvement and consultancy services that you will find extremely helpful.
→ Do you still think that PIM tools are only for large companies? If you are an SMEs, don't miss this!

An open source PIM solution. This French company offers a cutting-edge Product Information Management software, which is to say, that it can be applied to new technologies and that it offers a fast deployment.
Even though the fact that it is open source may offer a lot of flexibility, it may be a great handicap, since you will need the support of expert programmers, which may imply an additional cost, because a significant experience is required to integrate this type of software.
→ Keep reading: Akeneo, Salsify, inRiver & Sales Layer Comparison

Just like Hybris, Riversand is a "traditional" solution, with high implementation costs and valid for well-established technologies. This fact can become a great hindrance for companies or e-commerce sites that rely on new technologies.
As with the other PIMs, Riversand offers the common and basic functionalities of any Product Information Manager, ensuring products have updated information across all channels and portals.

This cloud-based PIM software is thought for retailers and big teams who work with a high number of references and product information. As the other PIMs mentioned, Salsify also can be connected to ERP, DAM and e-commerce platforms in order to facilitate the exchange of data between channels, platforms and team members.
Two of the biggest disadvantages of this PIM software is that apart of being more expensive than other solutions, it doesn't offer a free version, and also it's interface isn't as intuitive and easy as ours.
Now that you know the main PIM providers, it may be easier to choose the one that is best tailored to the needs of your company. Or, conversely, you may need advice to address all of your doubts, and if possible, the chaos that are your documents…
Wait! Before leaving this interesting post, it could be cool to talk about how PIMs' presence is growing day by day in different kinds of companies. It doesn't matter your business' sector (manufacturing, retail, electronic, marketing & communication…), a PIM is always a good idea. Trust us!
Now that you know which types of vendors are in the market, is the perfect moment to start thinking which could fit the most your business needs. By the way, Sales Layer's team is always ready to answer all your doubts. Do not despair! Contact us and let our experts advise you, no strings attached!
Welcome to the world of PIM software!