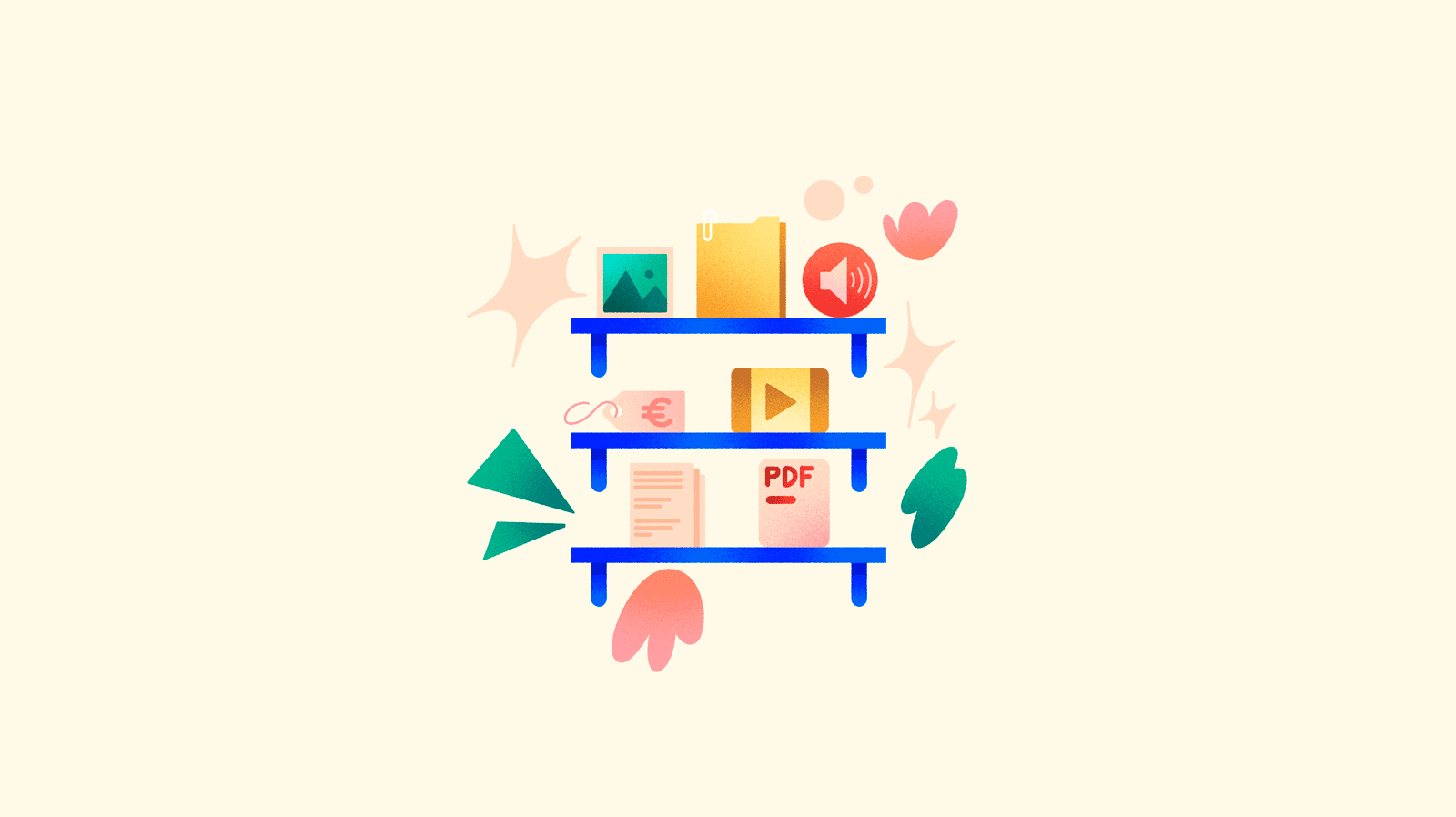 If you know what a PIM is (and if you don't, you can learn here what a Product Information Management is), you may have heard how interesting this system is for centralising product information.
However, you may have been left with the idea that it is a software for storing spreadsheets and little else. Nothing could be further away from the truth: a PIM platform is used to gather a wide amount of data and elements related to products that will make your catalogue management much simpler and more agile.
Let's broaden your PIM knowledge horizons.
All the data you can store in a PIM
Products
It is true that in a PIM you can import Excel files, and it is the fastest way to add all your products to the system if you already have accumulated information about them.
With just a few clicks, you can import all the data you have organised about your product catalogue into the PIM, which will appear in their corresponding fields. You can then edit and reorganise them as you like, but it is very important to have a good starting structure. This will make it much easier to import all the product content into the PIM and start reviewing and enriching it immediately.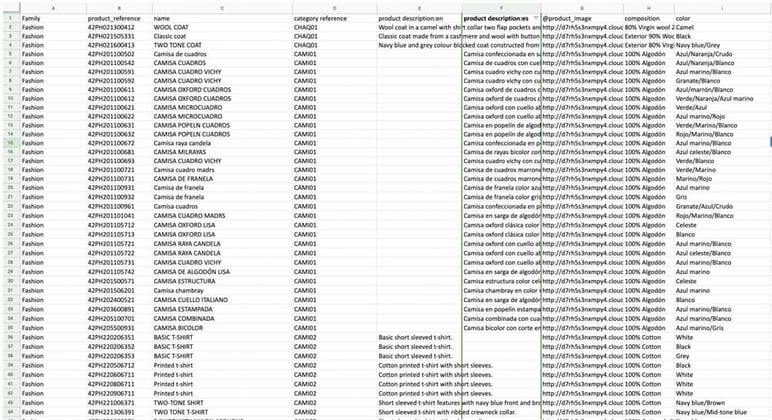 What kind of data can you manage in PIM fields? Everything from the SKU of the product to all its basic and technical specifications, such as name, description, brand, measurements, weight, image... Some data is mandatory, because it is the key information that any customer needs when buying online, but the more complete the content of your products, the better for your shopping experience.
You can even link the products stored in the PIM, which is very useful in ecommerce to indicate suggestions for accessories, related items or spare parts on a product-by-product basis.
A PIM with functions for analysing the quality of this data, such as Sales Layer's unique Quality Score and Quality Report, allows you to see if your product data is complete and where to improve it.
Variants
Most product catalogues do not contain single products, but many models of the same product according to several variable characteristics.
For example, a piece of furniture available in different sizes or a piece of clothing in various sizes and colours. The problem with managing variants is that it is very repetitive to enter over and over again the data that is repeated from one variant to another, such as the name or description.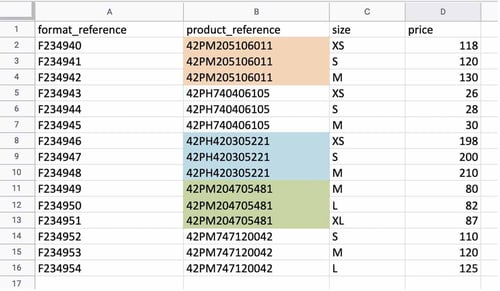 To streamline this task, in a PIM you can create or import variants of your products so that you don't have to repeat uniform content across all variants, and can only deal with the information that does vary.
Categories
One of the key elements for a good catalogue and catalogue management is to have a well-defined tree of families and categories. That is to say, your products must be properly categorised according to their typology.
In a PIM you can create this tree of categories and subcategories by hand, naming them as you prefer, or import it if you have already defined it in Excel.
Here is an example: if you work with a shoe catalogue, in the PIM you could store, locate and manage products in categories such as "Sport" or "Summer", and subcategories such as "Sandals" or "Boots".
Images
Nowadays, a product does not exist on the Internet if it does not have an image. This is one of the minimum requirements for an online catalogue to be attractive and for product pages in branded ecommerce and marketplaces to persuade customers.
It is true that managing product images is very complex, because sometimes each product has many pictures and in different formats, suitable for each sales channel.
That's why a PIM system is the perfect tool to centralise not only numerical and textual product data, but also multimedia content.
In a PIM you can import and store all your product images, even connect them automatically from a Dropbox account.
Languages
When considering a multi-channel, multi-region or multi-country sales strategy, synchronising all product content in different languages can be a major obstacle.
With a PIM platform, managing multi-language product information is fully automatic. Not only because it allows you to import content and edit fields in multiple languages at the same time, but because a system like Sales Layer also includes automatic translation of the content, if you want to speed up its preparation in other languages.
What's more, you can even add local language variants, such as Mexican Spanish or British English.
Points of Sale
Many businesses have physical stores or associated distribution points, as well as digital channels. Although PIM is always talked about in ecommerce, in reality this platform can also be used to store point of sale listings and information.
This function is very useful for centralising basic shop data and even analysing the performance of products in individual shops. For example, in the PIM you could store contact information, address, geographical coordinates, opening hours and payment methods accepted in each shop, and update them whenever you want according to the situation of each shop.
Sales material
In a PIM system you can store more content than just product information. For example, other useful sales materials to provide more information about each product, or important documents required by the sales sector, such as legal certifications or customs documentation.
In the Sales Layer PIM, for example, you can store sales materials such as operating instructions or technical specifications that are shared by several models or products.
If there is one thing missing from a PIM, it would be the people who work with the product information. But in a way they can also be part of the platform!
The PIM system allows you to create and customise workflows with roles for supervisors and editors to make, review and approve any additions, changes or updates to product data.
This workflow system ensures better synchronisation between teams and accuracy in ensuring error-free content. This PIM functionality has been tremendously useful during the recent and current times of remote working and for companies that must collaborate with teams or sites located in other parts of the world.
In short, a PIM system allows you to store everything you imagine and need about your product catalogue, and to organise it in a much more effective way for all departments and professionals involved.
Be careful! Not all PIM providers include all these functions, nor at the same level of technical development. At Sales Layer we have tested our software with more than one million products, so we guarantee the fastest and most agile loading.
Try it for free here to test all the PIM upload functionalities, or book a free meeting with a specialist that can explain step by step how it works, and analyse the volume of your catalogue.