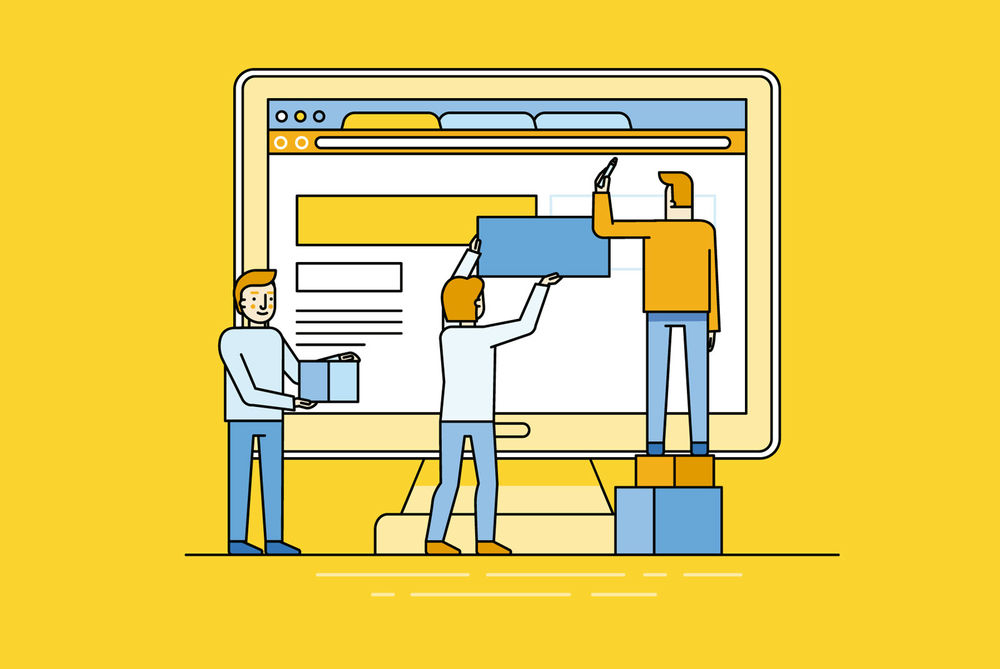 Are you thinking of implementing a PIM in your company? Wait. Before you dive into the world of Product Information Management, it is very important to see where you are standing, understand and evaluate the needs of your company or department; in other words, where you want to sell, where the product information is located and what your turnover or product launch rate is, among others.
Index
A PIM can be the solution for relatively simple cases, such as updating web content, but more than anything it is a great alternative to much more complex structures that involve ERPs, different flows of information and many channels and platforms that need feedings, such as Amazon, or even sales material such as printed catalogs.
"With a PIM system, you will be able to optimize your content management times by 75%."
However, regardless of your structure, it is vital to define from the get-go how it will work, since a PIM has many options. This means that finding one that suits your team will not be hard.
Moreover, you have already taken the most important step – you know what a PIM is and what's more important, you know that it will save you a lot of time, effort and unnecessary costs.
Steps to implement a PIM
Before implementing a Product Information Manager in your company, you need to:
Locate the content. Establish where the product information is within the company (ERP, image catalog…).

Determine where you want to convey the information (websites, printed catalogs…) and implicated technologies.

Personnel training. In order to ensure that the various roles that will interact with the PIM are aware of all of its features, advantages and power!
→ Don't miss this: Types of PIM available on the market
New features of the Sales Layer PIM
While it is true that all PIM systems satisfy common product information organization, control and distribution needs, not all providers offer the same services or functionalities. Below we sum up the new features of our PIM:
Easily add attributes to image fields, files, tags and multi check: just add or remove attributes using "++" or "--" symbols at the beginning of the content of a field value, both when importing manually and when using a connector.

Connectors for Amazon Sellers Central, Shopify, El Corte Inglés and BMEcat.

Free language selection in item and field title previews in catalogs.

Search result filtering per item, recent library records, or last modification date.

Product information preview.

Automatic new version notifications.
→ Read more: How to improve your clients' experience by 80% with a PIM
Main problems that emerge during a PIM implementation process
When implementing a PIM system, some questions or even problems may arise. But don't worry; they are mostly related to the current information disposition and distribution, not to our software.
Errors that you might face:
The information is segmented across different departments, and the profile of the persons that will use the PIM is non-technical, which is why it will need to be perfectly set up.

Involvement of many parts and the figure grows as we grow the channels. It might so happen that the information is segmented, slowing down the PIM. In order to deal with this, the best you can do is have a professional person that has a global vision of the project.

Due to the involvement of different profiles and users, in the case of errors and content inconsistencies, the PIM offers functionalities such as activity logs, backups and support.
Why Sales Layer? A very advantageous PIM
If there is anything that leads many product, e-commerce and marketing managers to choose our PIM, that is its outstanding usability and quick implementation. Added to its simple and intuitive interface and its great scalability, they make it the perfect ally for any team.
In addition, just like with every SaaS service, you are probably aware that support is vital, and at that, we excel: we handle any question, issue or inquiry promptly, and our service is fully personalized. We also have a knowledge centre that can be of great help to address specific questions.
So… dare give it a go? Without a doubt, it will be the best way to get to know it. Ask for a free 30-day demo and see for yourself the great advantages of our PIM. We are certain it won't let you down.