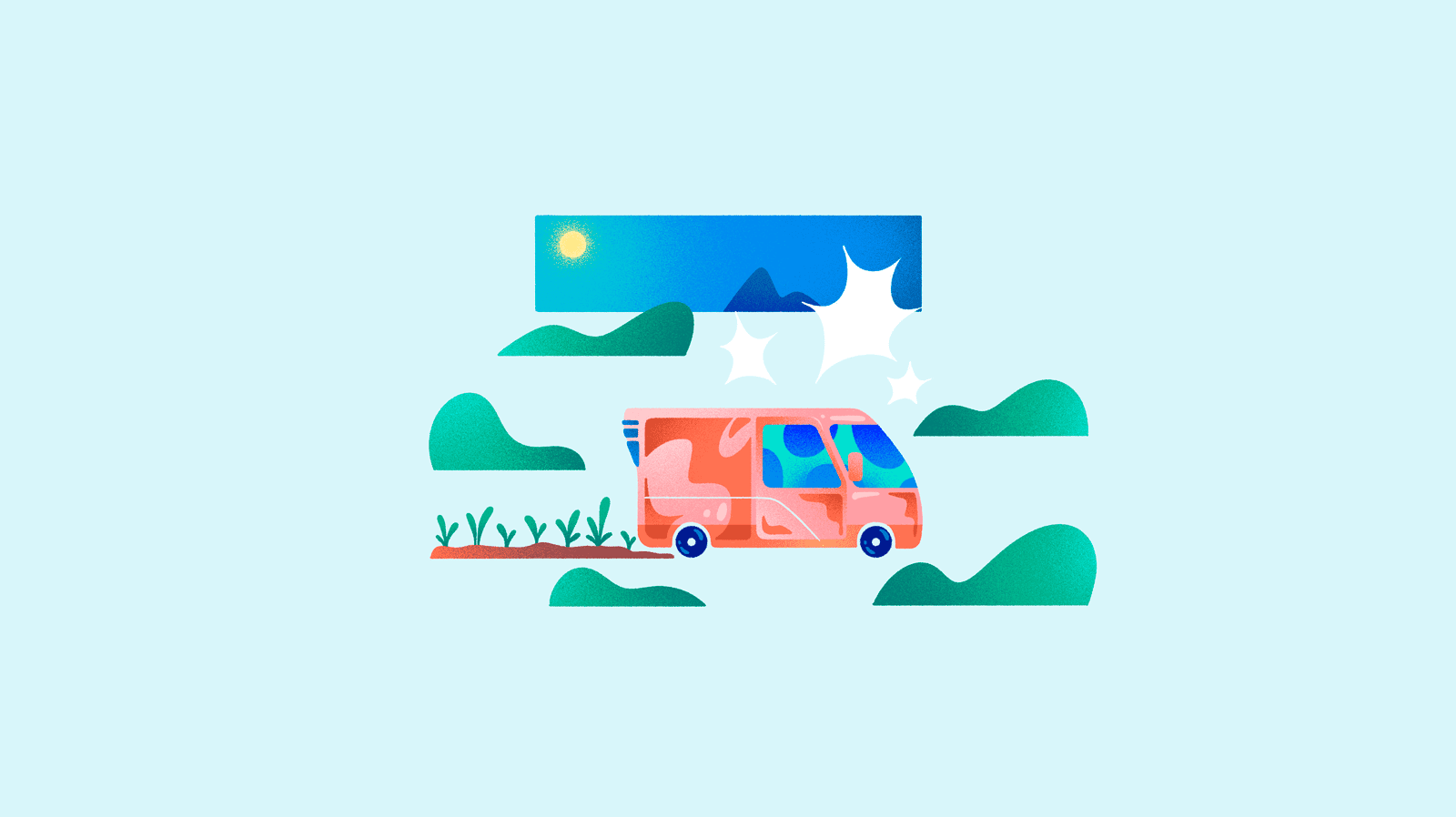 In this current climate, both individuals and businesses are looking at ways to reduce their carbon footprint. While B2B and B2C supply chains and operations differ greatly, there are many businesses in either sector with current processes that could be better optimized to improve their sustainability. Surprising to many is that this doesn't have to come at a huge cost or with a top-down business transformation.
Whether your company is an industrial manufacturer or a retailer processing thousands of deliveries every day, a PIM tool provides an immediate method of lowering your ecommerce carbon footprint.
Here are just a few of the ways in which a product information management system can help you achieve this goal.
Improve product experience to reduce CO2
As more and more shoppers buy their products online, the amount of returns that businesses need to process has increased. Statistics show that 30% of all ecommerce product purchases are returned (as opposed to 8.89% in traditional brick-and-mortar stores). Product returns have a significant impact on the environment with the carbon emittance involved in the delivery, the increased use of unsustainable packaging and the number of waste products that end up in landfill.
While there are operational methods available for making the shipment and delivery of ecommerce orders more sustainable, when it comes to returns the most effective method is to reduce the amount you need to process.
At the heart of our PIM is the power of product data enrichment. Once uploaded to our PIM, your catalogs are analyzed and given a Quality Score where errors, duplication or gaps in your product content are identified. Through our PIM system you can enrich your product data to paint a clearer and more accurate picture of your product to prospective customers or buyers. This naturally informs the buying decision and results in a higher level of customer satisfaction. Ultimately, this reduces the amount of returns you'll need to process and your ecommerce carbon footprint at the same time.
Showcase the sustainability of your product range
As ecommerce businesses are looking at their sustainability, so too are consumers looking to be more socially responsible and environmentally conscious in the products they buy. As such, customers are more likely to shop from a retailer or manufacturer of eco-friendly products. This can be an overlooked opportunity for many retailers according to a recent First Insight survey. Two thirds of consumers are prepared to pay more for sustainable items, while 56% ranked sustainability as more influential in their purchasing decision than brand name.
Sales Layer's PIM offers a Gap Scanner that reviews your product data and identifies any missing fields or gaps in your information. Here you can easily locate and amend any instances where products could be listed with their sustainability certification or eco-friendly product information.
By better informing the buyer or consumer of any sustainability certification or eco-friendly product information, you can not only improve your conversion rate, but also go a long way to contributing to this growing influence on shopping habits.
Print your catalogs right, first time
While almost everything in ecommerce is paperless now, the printed product catalog is still an essential for many businesses, particularly for manufacturers. It's estimated that the environmental cost of printing B2B catalogs is 46.3 million trees per year. While this is only an estimate, it highlights the onus on these businesses to limit the impact of their printed materials on the environment. As such, getting the print right the first time is more important than ever.
Through enhanced product information management, errors can be identified before you send your catalogs to print. This saves you time, money and an environmental cost that subsequent reprints would incur.
Reduce your ecommerce carbon footprint with PIM
At Sales Layer, we're committed to helping retailers, manufacturers, and suppliers achieve their business goals. With sustainability a key focus for businesses around the globe, our PIM provides a valuable solution to reduce your carbon footprint.
Achieve greater customer satisfaction, limit your returns rate and reduce your ecommerce carbon footprint as a result with PIM. Get started today with a free 30 day trial and see how we can help your business become more sustainable.