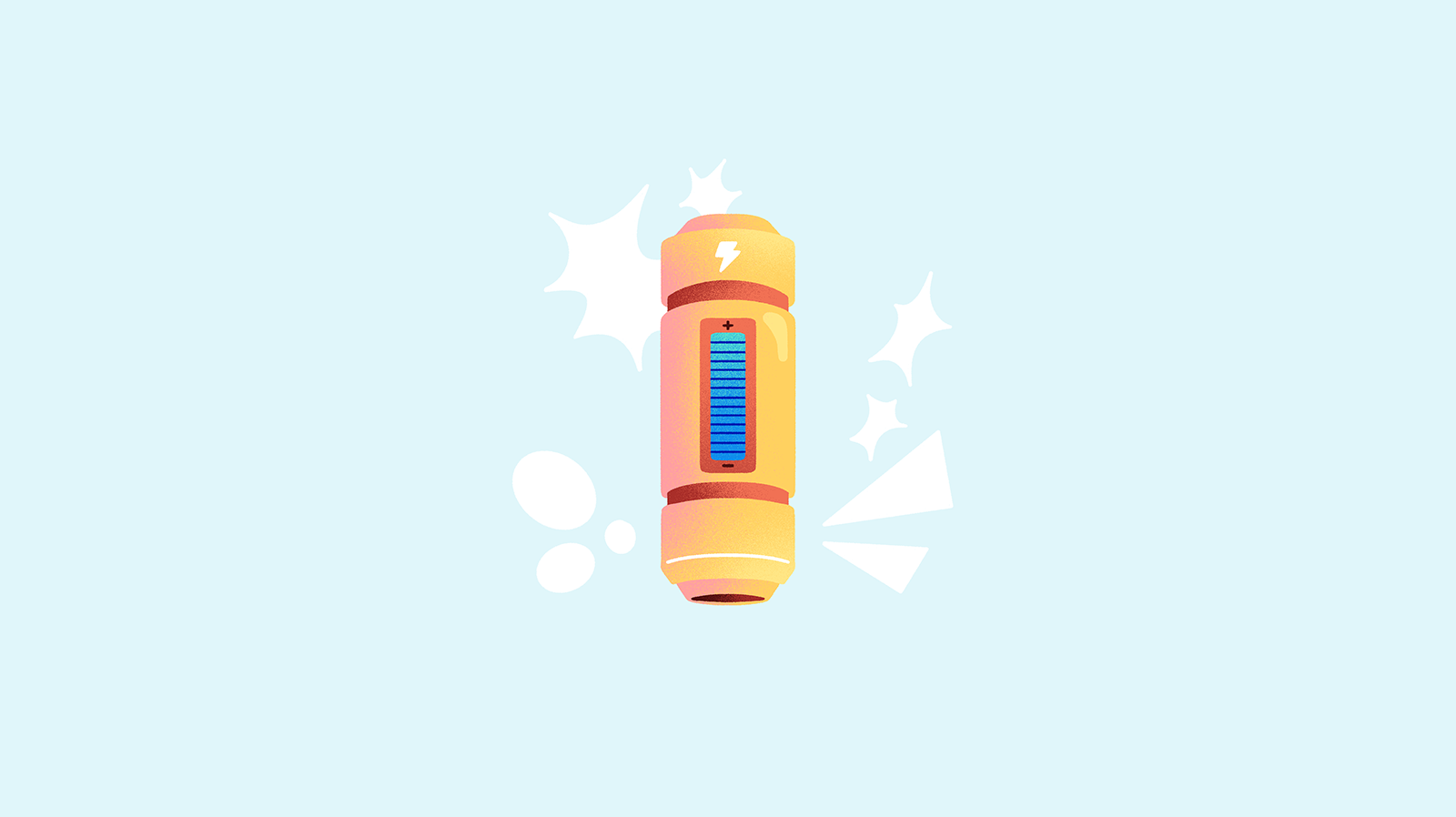 What is a digital shelf?
A digital shelf refers to the way a brand's products display online. Shoppers use it to find, research, and buy products across digital channels.
In a brick-and-mortar store, consumers can freely browse items on the shelf before they choose what they want to purchase. The digital shelf translates this physical shelf concept to the world of e-commerce. It comes in various forms, from the products displayed on your website, to listings on third-party marketplaces, to category pages, product recommendations, and search engine results.
In 2014, Think With Google estimated brands were spending $500 billion a year in an effort to win space on physical retail shelves. As shopping trends find today's consumers leaning toward online shopping, more brands are shifting their focus to the digital shelf.
In this article, we'll discuss the importance of the digital shelf, analytics data you can get from your shelf, and the challenges of using one in your brand. We'll also provide six tips to help you win.
Importance of the Digital Shelf for CPG Companies
For consumer-packaged goods (CPG) companies, the digital shelf is a chance to show products and connect with shoppers at the ideal time in the buyer journey. This is the point at which they're researching, or trying to find, a product to purchase.
Working to achieve prominent positioning in the search results and product pages means more people will find your brand. Your brand's content plays a role in driving conversions—getting those prospects to click the "buy" button on retailers' websites. The digital shelf influences brand awareness and sales, even with people who haven't previously engaged with your brand.
The digital shelf can also help boost sales among shoppers who prefer to shop in-store. Research shows that 60% of consumers use smartphones while in physical stores, and the majority of people would rather read online reviews than reach out to an employee for assistance.
Optimizing your strategy to win the digital shelf is critical for today's brands.
Data Digital Shelf Analytics Can Provide
Digital shelf analytics can provide your organization with a great deal of data you can use to further refine your efforts including, but not limited to:
Sales data: Find trends that highlight factors influencing shopper behavior
Search data: This information can help ensure consumers see optimized products. Use the information to make data-driven decisions about promotions.
Product data: Further enhance customer satisfaction by enriching the information available to potential buyers. This includes all elements from consistent product titles to rich media.
Promotional data: Find trends in your discount volume and how it compares to your sales volume.
Pricing data: Use this to get valuable insights on your product pricing and your competitors' pricing.
Ratings and reviews: Develop new products and improve upon existing offers with brand feedback analysis. Educate yourself on consumers' perception of your brand and products, compared to the competition, so you can fulfill currently unmet needs.
You'll save a ton of time and effort when using analytics compared to manually gathering data. Use the data to track performance and provide better customer service.
Challenges of Using a Digital Shelf
Perfecting your digital shelf may be paramount to success in today's market, but you may find a few challenges along the way as you implement your digital shelf strategy.
Sales Layer's PIM produces a digital shelf for businesses, making it easier to gain actionable insights you can use to boost your online performance.
Digital shelves lack standardization across retailers so the product detail page setup requirements mean you need to customize data for every retailer you partner with, which can be hard if you're a smaller brand with limited resources.
Consumers can't physically interact with your products, so every piece of product information must be included in descriptions to help promote positive purchasing decisions.
Requirements evolve, which is why brands must keep up with changes in retail, search algorithms, consumer behaviors, and trends. These things can change daily.
Like trends, digital shelves are dynamic and evolving. Search rankings can update numerous times over the course of a day, which can be difficult to manage.
Managing an assortment of products may be more difficult to manage than offline. When you sell online, in-stock and sell-through rates can be difficult to manage because your products are available through multiple retailers who use their own fulfillment models, making it critical to set up and sync the processes early.
6 Tips to Win the Digital Shelf in 2022
Winning the digital shelf means undergoing a digital transformation. Here are some tips to get you on the right track.
Sales Layer's PIM gives you everything you need to win the digital shelf.
1. Monitor the right KPIs
Getting your KPIs right makes all the difference in gaining more digital shelf space. In e-commerce, you should be tracking factors such as:
Conversion rates
Average order value (AOV)
Customer lifetime value (CTV)
Customer acquisition cost (CAC) and cost per acquisition (CPA)
Share of Search
Shopping cart abandonment rate (SCAR)
Return on Ad Spend (ROAS)
By using data to determine how much it costs to gain a new customer and how much that customer is likely to spend with you, you can decide which touchpoints need more attention from your marketing budget, as well as assess profitability.
2. Focus on optimization
Audit your website to see where each page is ranking within search results pages for the relevant keywords your customers would use to find you. For pages that aren't ranking as well as they could be, spend time optimizing the content by making sure you include the keyword in key places, such as:
Page title
Meta description
In headings and throughout the content
Image alt text
Links from other sites can also help boost your rank, so if you don't already have an SEO team working on building links, have them build out a strategy.
3. Prioritize the digital customer journey
In a physical store, someone walks in, follows the signs to get the items they want, then walks to the checkout to finish the transaction.
Online, they start with the search bar and get inundated with information from online retailers. Keeping things as simple as possible, yet uniform so that no matter where they find your brand, they get a high-quality customer experience, is crucial to getting them to convert.
Spend time looking for barriers that would keep your customer from completing the purchase. Add buy now buttons, make it possible to shop right on social media, and use shareable videos to turn viewers into paying customers.
4. Maximize your products' visibility
Did you know that 45% of Amazon shoppers say they don't scroll past the second page of search results? And 12% of them won't go past the first page?
That means, to capture the digital shelf on the popular retailer's site, you must battle with the algorithm. It's a delicate balance, as each retailer has its own search algorithm to determine rankings, and as a brand, you won't have much control over it.
There are, however, things you can do to improve your chances of ranking at the top. Compose detailed product descriptions with relevant keywords where appropriate. This will help boost listings across third-party marketplaces like eBay, and other retailer websites like Walmart, and Google.
5. Take advantage of customer reviews
Research shows 91% of consumers read online reviews, and many trust them the same as they would a recommendation from a personal friend. Customers are willing to spend 33% more on a product with great ratings. And most shoppers read up to six reviews before they make a buying decision.
Search algorithms take customer reviews into account, weighing the total review amount, the ratio of positive reviews to negative ones, and review responses as part of their ranking system.
As a brand, failing to leverage customer reviews across all your online sales channels can be leaving money on the table.
6. Use a PIM
A product information management (PIM) system gives you a centralized location for all of your product data. It helps you create personalized catalogs for each of your sales channels, ensures product content remains uniform across all marketplaces and sales channels, and more. Plus, it functions as a digital asset management (DAM) system so that everyone on your team works from the same library. No more using the wrong version of a promotional graphic on your social media platforms.
Keep your product's information accurate and current across the entire digital shelf with Sales Layer's PIM.
Sales Layer's PIM software helps create a digital shelf for your e-commerce business
The digital shelf is a key part of your ecommerce business strategy. Since customers cannot physically engage with your products online, it's important to make sure you share as much information about your products as possible. Keeping it consistent across all platforms is important for the customer experience. Plus, analytics can give you a great deal of data you can use to adjust your marketing strategy for better results.
Though managing your digital shelf can present challenges, there are many things you can do to win it and get your brand in front of the right consumers at the right time.
Sales Layer's PIM software helps you create a digital shelf, by making it easy to keep your product information and digital assets in a centralized database. By connecting all your sales channels, you can easily develop and maintain your omnichannel sales strategy.
Ready to see how Sales Layer's PIM can help with your digital shelf optimization? Start your free trial or book a free consultation with a PIM specialist today!