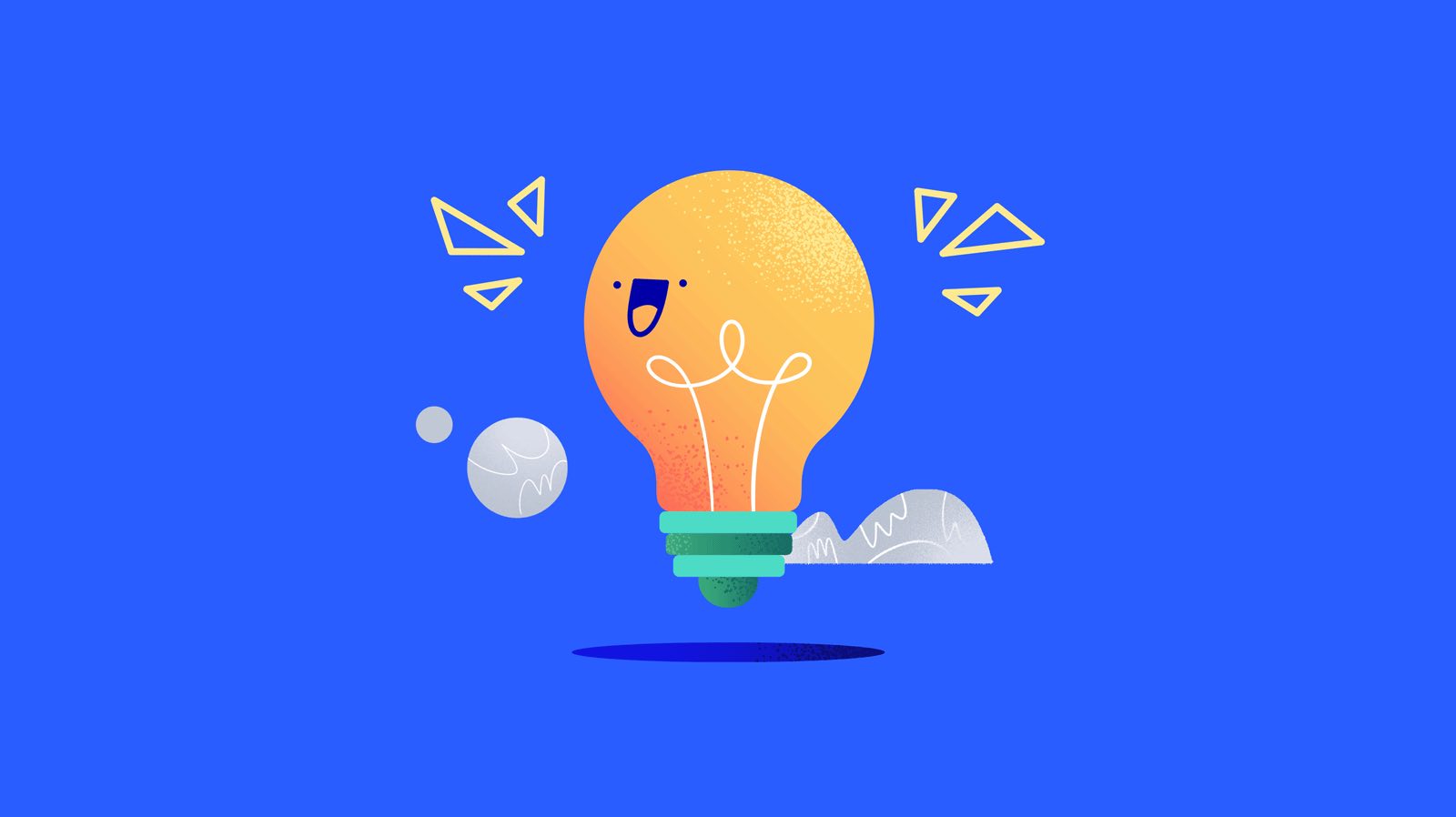 In the past year, consumers have caused an increase in the rate and volume of online demand for a wide range of products.
What could, in other circumstances, have been considered great news, has resulted instead in a major scare for companies, manufacturers and distributors alike. Were they well enough prepared to face such a sudden peak in demand? And to maintain supplies through online channels?
With food, hygiene and health products at the forefront, consumption will not be slowing down and changes will need to be made throughout the supply chain.
The fact is, social isolation measures have converted ecommerce into a key channel for both customers and businesses.
In this difficult period, there is a clear advantage for brands and companies, of any size, that have online sales channels in place. The digital transformation that had been announced as an inevitable process is today more urgent than ever.
Digital transformation: The social and commercial response to the crisis
As a trend in recent years, ecommerce is at its high point. The volume of income in online sales does not stop growing year after year.
However, in the face of this health crisis all businesses have been affected in one way or another: such as, having to close physical stores, facing more orders than available stock, and adopting a more frequent stock-replenishment rhythm that puts the warehouse and distribution network to the test. Moreover, they may find problems in delivery due to the increase in orders as well as the new measures taken by courier companies.
In other words, in times of confinement ecommerce is a solution, but not all companies find themselves ready and prepared for this scenario.
Foreseeing a crisis of this level is difficult and even those companies with greatest resources face some of the setbacks mentioned. Being prepared where possible, or re-equipped, requires a digital strategy that, in fact, should always be applied in order to deal with peaks in demand at any time.
Also check out: The extinction of companies that resist the digital transformation
Preventive measures for ecommerce in times of crisis
It's logical that in new and uncertain circumstances the consumer will still expect to find the products he needs quickly and conveniently.
It's also logical that it won't be possible to achieve this if a large part of the population happens to make such demands at the same time.
The first key role of a business is to convey a clear and transparent message of the measures taken during any period when it's facing problems in the sales or distribution chain.
Next, its duty is to be working in the background on a strategy that'll be fair to consumers and take into account the common good and the 'extraordinary' needs of the public, even though sales remain its main objective.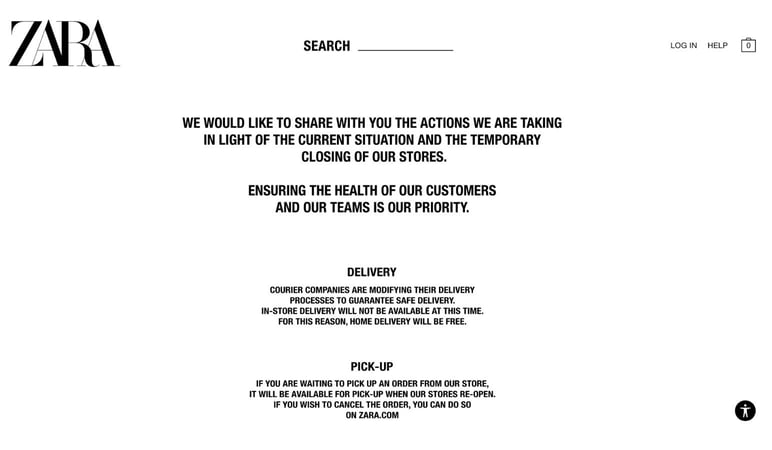 Performance and web load speed
Netflix announced that it would reduce the quality of streaming content by 25% so that peak consumption time in Europe would not suffer connection problems.
As long as the technology and means of production and distribution are not prepared for exceptional mass demand, any strategy will result in the sacrifice of something or other.
A surge in traffic in an online store causes problems at any other time of the year, such as Black Friday or Cyber Monday discount days, but even a second of overload as experienced by a user on a normal day can mean the loss of a purchase.
Continuously monitoring, checking and improving the speed of your website or online store is an essential practice in ecommerce that's now beginning to show its full value.
Having images optimized so they won't slow down the display of a website or app, using a good server, and moderating the amount of redirections, CSS files and modules, will speed up visits and position your store above the competition. Don't forget, website load speed is a factor that's highly valued by Google when it comes to displaying outstanding search results.
No buyer is prepared to wait more than 5 seconds for a page to load, on any screen (with a 3G connection Google recommends a delay of 5 seconds or less). And this translates into disaster, as Amazon estimates that for every 100 milliseconds of delay on a website, sales are reduced by 1%.
Check the speed of your product pages at a glance with a tool like Google's PageSpeed Insights and take the necessary steps to make it easy for your customers to find and browse your catalog.
Make a note of these: More tips for improving the loading speed of your website

Product information
Customers are not only consuming more but are more anxious. Their rate of shopping will speed up due to fears that products will disappear off the shelves; which also means that shoppers are looking for alternatives to those items they keep searching for but are now sold out.
In this context there's another vital aspect to do with ecommerce and customer satisfaction that stands out: your product content. During difficult times, it's crucial both for your brand image and to avoid unnecessary inconvenience to the customer, that products are tagged and described in the correct way.
Since the buyer is probably going to have to wait longer than usual to receive his online order, you should at least guarantee a choice based on reliable and up-to-date data.
The descriptions, technical data and recommendations for use for health and hygiene products are indispensable in a crisis like the current one. The same goes for products that are difficult to find online and that may be in short supply, such as food for diabetics, coeliacs, vegans and people with intolerances.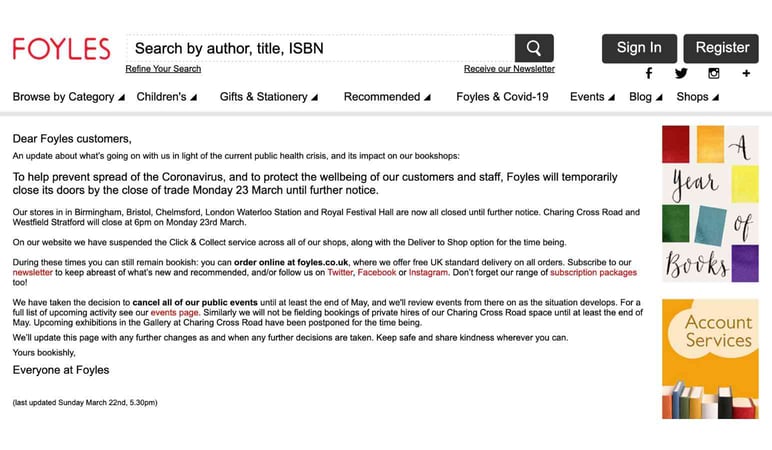 In the absence of in-person advice, your online store should be totally clear, meticulous and informative; both in its design (remember that a viewer will form an impression of your product page in milliseconds) and in the accuracy of your product information.
Sustaining creativity, thoroughness and consistency is a complex task at any time, but it will make your ecommerce stand out in times of high demand and growth of online traffic. Investing in good product descriptions produces higher sales conversion, because search-terms and results match perfectly and you're also providing extra value to the user.
Discover more: How to increase sales with great product content
Having a tool that standardizes content across all your online sales channels is key in these tough times for businesses.
Digital transformation involves changing your approach to product and catalog management, and companies that have signed up in recent years to PIM (Product Information Management) technology are already one step ahead in adapting to sudden changes in consumption. They also have an advantage as far as expanding sales across additional online channels, reorganizing their sales strategy, and adding and removing products from the market, worldwide and in real time, are concerned.
And the best part: Your team will benefit from the ability to continue working from any location with PIM in the cloud, such as Sales Layer, that's accessible with permission from any device and any user.
Logistics: inventory, distribution and product shipment
During the crisis of March 2020 some supermarkets and chains chose to close their online shopping channel. Their decision was understandable from the company's point of view: they were not sufficiently prepared to guarantee so many home deliveries and manage the overload of online traffic.
But is this measure fair for those shoppers who really depend on online shopping and cannot go out to physical stores?
Logistics has become one of the hottest topics in ecommerce over the past year, as the surge in demand and the expansion of international and omnichannel networks for product sales, makes it very difficult to keep stocks and orders ready within a timescale suited to the customer.
Trend analysis: Why logistics is the new value in ecommerce
In periods of crisis, deliveries are delayed by the simple rule of demand exceeding courier capacity. Furthermore, measures that involve staff cut-backs as well as processes becoming subject to more vigilance and caution and therefore slower, have an impact.
Customers will be sympathetic as long as you keep an open communication and draw on compensation and interim measures that tend to favor the consumer. These might appear detrimental to your business, especially when there are fears of reduced sales due to the closure of physical stores. But remember that it's actually more important to provide a good customer experience at a difficult time so that they remember your brand once it is over.
Even so, all such initiatives should be based on common sense. Offering a discount on all products in the store or a free sample, do not seem to be as well tailored to the needs of the moment as giving the guarantee of free shipping, extending returns deadlines or including a gift with every purchase because of delays in delivery.
Other indispensable tactics in the everyday running of your ecommerce which will prove to be great allies in times of crisis:
There are even software systems with predictive inventory features, based on analysis of typical store operation. Thus they become able to warn when the stock of any given product is most likely to need replenishing.
You might also be interested in: How to choose the perfect shipping service
Final thoughts
For a business, any crisis can imply a trial by fire, especially if it reaches global levels.
Inevitably there will be some inconveniences, problems that are impossible to solve and temporary sacrifices, but companies that have a solid strategy in running their day-to-day business will be better prepared to face any changes in a streamlined, adaptable manner.
If anything, the current crisis has demonstrated the importance and value of ecommerce for both consumers and businesses, as an alternative that's more necessary than ever in these times of physical store closures. The challenges posed by this situation are affecting problems that were already recurrent in ecommerce (especially in logistics), and that should push for the generation of better technologies for the future.
Digital transformation is an asset for the consumer and a survival step for traditional companies. Start from where you are now, with solutions ready for the digital future: we'll be happy to guide you and evaluate together the needs of your business.