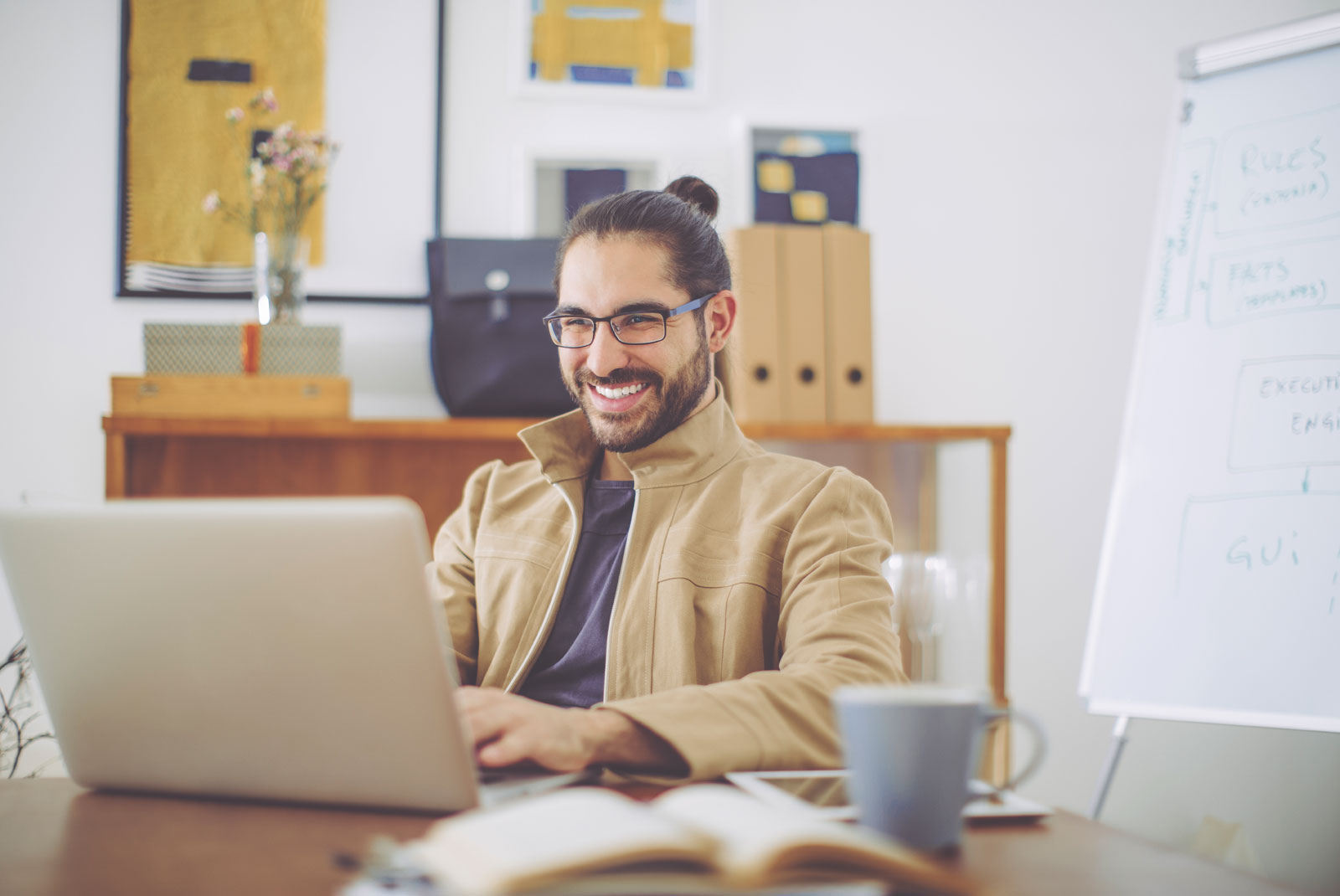 If you've made it to this post, it probably means that either you are at a bit of a loss about this acronym that is all the rage at marketing departments, or because you already know what it means and are aware that a PIM system is the ideal solution to managing your company's product information.
A tool that efficiently addresses all your organization and content management needs. A software that will allow every party inside the company to access always-updated product information in real time, regardless of the channel or platform where it is located.
In addition to contributing toward your team's efficiency, a PIM system is key when generating catalogs, managing your e-commerce or updating products in marketplaces, in addition to product sheets and price lists. But its power goes way beyond that. Are you ready to know how? Let's go.
Index
What is a PIM system?
A PIM or Product Information Management system is a piece of software that can track all the information managed by a company – in other words, that which is present in catalogs, inventories, e-commerce marketplaces, price lists, etc. – immediately and in real time, to then efficiently distribute it across the various channels managed by the company, thereby succeeding in having the information unified and updated at all times.
These tools have become essential for companies in which, in addition to working as a team, the company needs to work with others who are located in different geographic regions. And it is especially in these cases in which vast amounts of information are next to impossible to manage without implementing a PIM system.
→ Don't miss this: How can I know if my business needs a PIM?
In addition to these case, e-commerce sites and departments that have a high product rotation or an endless number of items also choose this solution with the purpose of accomplishing a perfect synchronization between the various parts of all that product information, enhancing times, processes and results.
What is not a PIM system?
There are several file and data management tools that are at times confused with PIM systems, when in reality (in some cases) they are complementary solutions. Let's see which:
PCM
A Product Content Management o PCM system is a piece of software that manages visual assets (images, logos, videos, etc.) throughout the entire lifecycle of products. In addition, it manages product descriptions, brand contents, marketing material and all kinds of digital files and attributes, among others.
MDM
MDM stands for Master Data Management. This is yet another tool with which PIM systems are usually mixed up. In this case, this is a solution that works as a reference database for a company. It includes anything from employee and department data to the products or services offered by a company, clients, localizations, contracts, licenses and all kinds of legal documentation.
DAM
Even though the DAM (Digital Asset Management) works similarly to PIM systems, it is important not to confuse them. While PIM systems manage product information, DAM systems manage all kinds of digital resources associated with the company.
PDM
Lastly, PDM or Product Data Management systems capture, manage and improve all internal and external product data – from simple documents to manufacturing instructions.
Given the features and functionalities of this tool, it is actually aimed at engineers rather than marketers like us. However, it is important to know it and be able to tell it apart from PIM systems.
→ Find out: How can a PIM bring peace to a multinational manufacturing company
PIM system main goals
The main problem that arises in any business is very similar to the ropes that often get tangled when climbing a mountain.
We are referring to the dreaded paperwork which has now almost been totally replaced by folders for digital documents. Hundreds and hundreds of spreadsheets packed in columns that attempt to organize a torrent of data in a perpetual process of updating. It is either because the sales season has started, the Spring season or the Christmas collection has arrived, or it is the redesign launch of that product sold out a while ago.
PIM software allows you to avoid this situation because it helps distributors, retailers and companies with e-commerce services when it comes to storing and updating all the information concerning the product catalogue through a storage system in the cloud, which facilitates data centralization and productivity. The essential part here is the cloud storage that makes it easier for information to travel towards the appropriate channels and attract the desired audience.
It's not magic, of course, but the effects are very similar. Don't you think so?
What types of PIM systems exist
1. Open source
These PIMs software allow users to access to the source code, let them make changes, additions or any connections they want. Therefore customization is possible. But wait, this is not as simple as you are thinking.
Normally, open source PIMs means additional costs for companies, who need to hire external IT teams specialized for those changes or just to add new extensions or features.
→ Learn more: Pros and cons of an open source PIM
2. Saas / Cloud
In this group is where you can find us, Sales Layer's PIM! Forget about complicated integrations, as it happens with open source PIMs.
Cloud or SaaS PIM providers offer their clients help in all the integration process. Sales Layer offers it, before, during and after. Another positive point of our PIM is that companies only pay for those services they need, personalizing each case.
We could say that Sales Layer's PIM offers the advantages of an open source software with all the benefits of a system in the cloud.
What information does a PIM system manage?
Product Information Management software mainly manages two types of contents: product information and master data.
Product information
PIMs can manage anything from technical data (technical specifications, measurements, etc.) and product descriptions to visual elements (catalogs, images, videos, PDFs, etc.).
This tool tracks all changes we make to them in real time and the addition of products and handles the integration between different platforms with the purpose of unifying and synchronizing all of their information.
Oh! And here it is important to note that PIM systems are not ERPs, given that the latter usually lack specific product information, making these tools complementary with each other (and necessary).
Master data
A PIM system is capable of organizing and managing a company's master data. This data contains client, provider, inventory and product information, as well as information of the company itself.
Often times, the integration between different e-commerce applications has certain deficiencies, which can (and usually does) result in discrepancies between the various company departments, such as the sales and finances departments, leading to contradictory information, such as the way in which a product is named on the web and on invoices, for example.
This can lead to a myriad of information and communication problems within the company, which is why one of the best tools to solve them are PIM systems. Without a doubt, this is the digital solution that will ensure that your company information's precision and coherence is maintained, boosting their efficiency throughout their lifecycle.
Advantages of implementing a PIM system
After all, that was said throughout this post, you now probably have an idea of the multiple advantages or benefits that a PIM system can offer.
To prevent you from missing any details, below we sum up the most important of them so that you can understand why it has become a true ally both for marketing agencies and teams and even to sales departments. Yes, you read that right.
Information centralization
Information centralization and the synchronization of various data fosters the unification of information, preventing typical errors and inconsistencies between brand messages, product sheets, their description, price lists and catalogs.
Furthermore, a PIM system is great if, in addition to handling a large volume of products, they are also handled in several languages, and as you probably already know, those translations are usually incomplete if you don't have a digital solution.
Efficient SEO
Another advantage of a PIM system is the thorough definition of keywords associated with each of the products, making finding them in search engines an easy task.
Achieves a more attractive brand image
The unification of data, contents, files and images contributes to putting the company in a good light when compared to its competitors, attracting more clients.
24/7 accessibility
Accessing information is easy and simple because it is stored in the cloud. This means that anyone wishing to query any information will always (given the right credentials) be able to access the PIM to retrieve the most up-to-date information, regardless of where the person is.
Enhanced user experience
If your product information is always updated and perfect, free from inconsistencies, this will greatly favour a positive user experience.
You have probably experienced this yourself when browsing some web or e-commerce site whose product or catalog information is a mess, disorderly, devoid of logic and with grammatical errors.
In these cases, having a PIM system is one of the best decisions, because it will help improve the user experience, reducing neglect in your web or e-commerce site as a result. And it is precisely in this last regard that a PIM becomes a must-have, by contributing to generating trust between the user and the site.
→ Keep learning: Why PIM is a brand strategy's best ally
Now that you have a better idea of what a PIM system is like and how much it can do for product management, maybe the next step is to make a comparison between the many providers that are leading the market nowadays: Akeneo, Salsify, inRiver and Sales Layer.
We know ourselves that the day that you decide to create your e-commerce or dive into a new market or channel, nothing is simple. But rest easy – that is what we, and our PIM, are here for. If you want to know it firsthand and see how intuitive and friendly its interface is, do not hesitate to ask for your free 30-day demo.