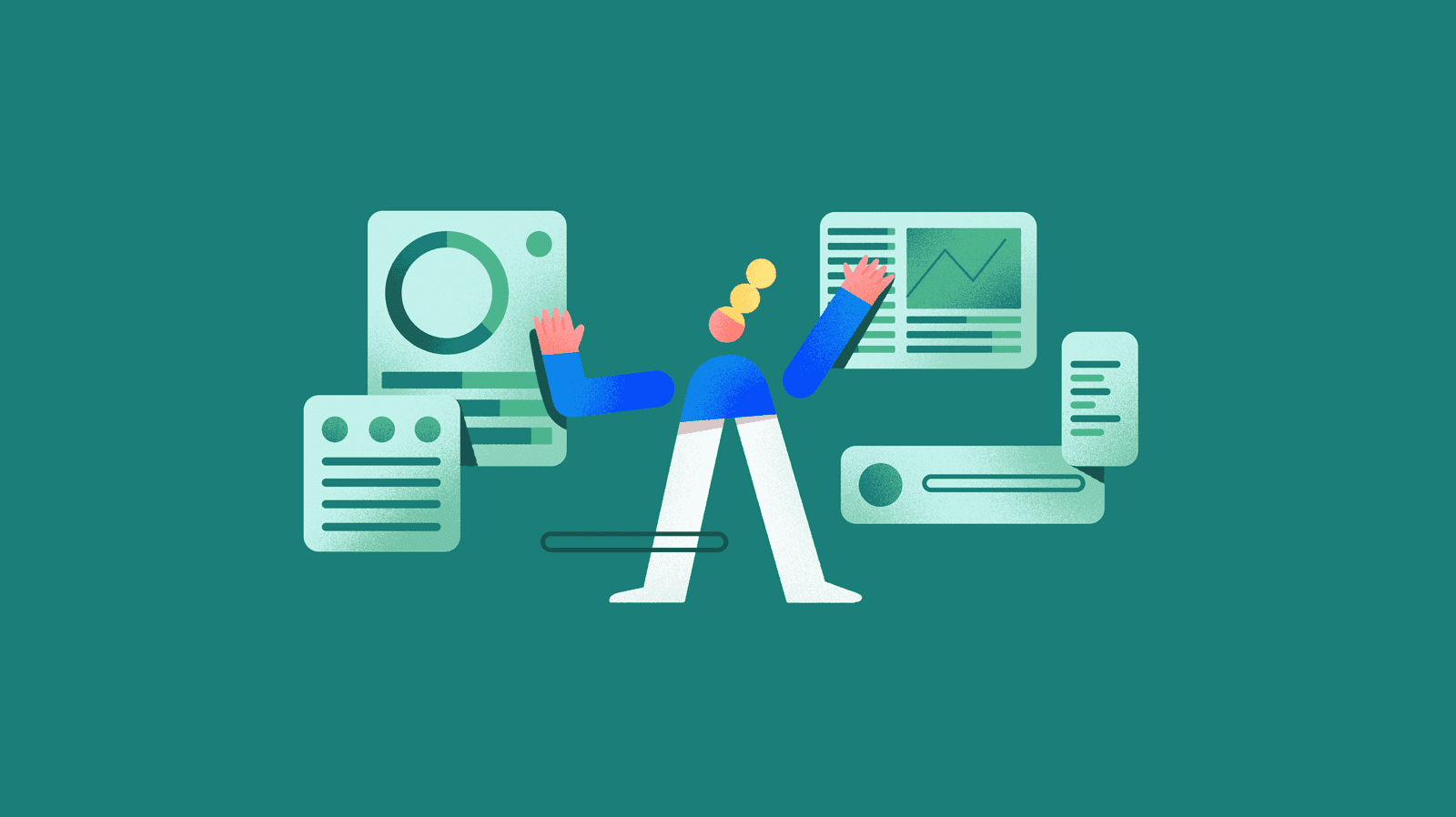 Do you think that your products need a more efficient form of lifecycle management? Have you ever seen the acronyms PLM and PDM? Are you lost because you don't know if you need one type of system or the other... or maybe even both things?
The variety of software tools for managing product information and data is becoming increasingly complex and can lead to confusion when choosing the best system for your company.
Start by thinking about some basic questions:
Does your business manufacture or only distribute products?
Does your business manufacture more than one product?
How many departments, teams, and databases are part of your process?
Is the product design phase very important for you?
Once you have that basic information, you can start to think about more specific questions relating to the differences between Product Lifecycle Management (PLM) and Product Data Management (PDM).
What is a PLM system?
Product Lifecycle Management is a cross-cutting process for tracking, controlling, and monitoring a product's lifecycle.
The way it works is both strategic and broad, as it must organize all the related software tools and centralize the databases used in a company's product development process.
Therefore, the PLM solution covers the product's entire life, ensuring uniformity of information and correcting possible mistakes – from conception to manufacturing and distribution. It also oversees the proper arrangement of techniques and data during all intermediary stages, like quality testing and marketing. Additionally, it can identify obsolescence of products on sale.
To achieve all that, information, feedback, and support are received throughout the process from other software systems used to organize product information, like the company's ERP solution, a BPM solution (Business Process Management), a CRM solution (Customer Relationship Management), and/or a PDM solution.
→ If you want to organize product information, there's another abbreviation you need to know: PIM
What is PDM software?
Product Data Management could be considered as a branch of Product Lifecycle Management.
PDM systems capture and manage all product information, ensuring that it is served up to users in the correct context and throughout the entire lifecycle of the product.
This solution's aim is to manage the metadata and files linked to product design for products being developed by a company. It is especially useful for engineers, as it stores CAD files and other three-dimensional product models and the relationships between them.
PDM software ensures that product data never has errors and that it is centralized and easily accessible from all machines involved in the process (from design to sales). It also makes sure that the storage system is secure and guarantees the company's privacy.
In this sense, the PDM process has evolved into a more sophisticated tool, Product Information Manager (PIM), which acts as a centralized and automated data source for products of any sector and catalogue or company size.
→ Why is PIM the future of PDM?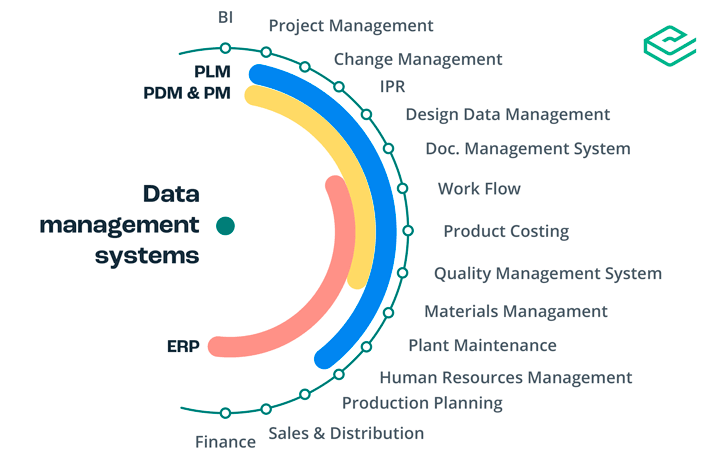 Is a PLM or PDM system better?
There's no way to say that one is better than the other, nor is there a great PDM vs. PLM boxing match going on to help you decide what software to use at your company.
Your decision should be based on the resources and needs of your company – namely, your volume of resources and the number of machines involved and, of course, your budget.
PDM and PLM processes can likewise be useful during a product's lifecycle. In both cases, PLM and PDM environments can connect to the company's ERP solution to help with the transmission of data over your network.
When to choose a Product Lifecycle Management solution
The more products a company develops and the more departments, geographical locations, sources, and channels involved, the greater the need for a PLM system.
But, for that, you also have to have gotten pretty big and have a good amount of room for expenses, as the costs of implementation and maintenance of a PLM are quite high.
When to choose a Product Data Management solution
For companies that are not multinational and don't have multiple workplaces distributed over the globe with complex regulations to follow, Product Data Management software can be more than enough – specially to begin to take control over the product design process.
Additionally, it will save you in terms of resources, as it is easier to install, as well as in terms of initial investment, as it is much more reasonably priced.
→ Related: how to choose the best ERP system for your company
Conclusion: Which is right for me?
While some PLM solutions offer CAD file management, they are not normally as specialized in that area as a PDM alternative. If the product design phase is very important for your company, undoubtedly you should opt for a PDM – even if you later add a PLM further on down the road.
Still not sure what is best for you?
If you're a company that sells or distributes products for retail or ecommerce, whether you're a B2C or B2B business, a PIM solution may be a much better option for you. At Sales Layer, we can give you a hand to study your situation and find out how to start to make your product information more efficient. Try us free for 30 days right here, no strings attached.