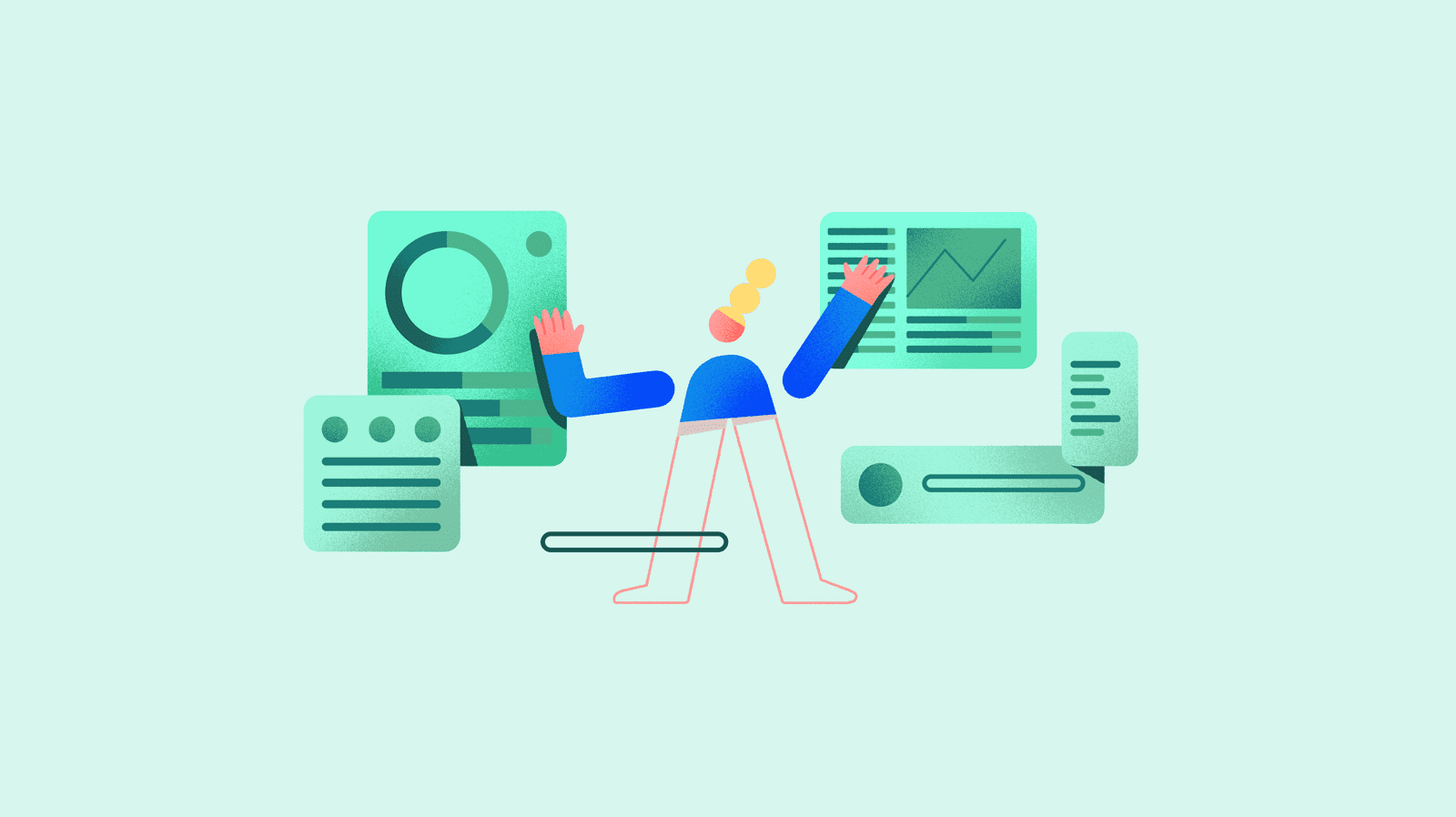 There are a rising number of product management software tools with increasingly complex capabilities. This can lead to confusion when deciding on the best system for your company. Product Lifecycle Management (PLM) and Product Data Management (PDM) provide distinct benefits to companies of different sizes and distribution levels.
There are some simple questions to ask when deciding on a product management system:
Does your business manufacture or only distribute products?
Does your business manufacture more than one product?
How many departments, teams, and databases are part of your process?
How high of a priority is the product design phase?
What is a PLM system?
Product Lifecycle Management is a cross-cutting process for tracking, controlling, and monitoring a product's lifecycle.
The way it works is both strategic and broad, as it must organize all the related software tools and centralize the databases used in a company's product development process.
PLM covers the entire lifecycle of a product, ensuring uniformity of information and removing the potential for mistakes, from conception to manufacturing and distribution. It also oversees the proper arrangement of techniques and data during all intermediary stages, such as quality testing and marketing.
In order to achieve this, information, feedback, and support are received from other software systems, for example:
Your company's ERP solution
Business Process Management (BPM)
Customer Relationship Management (CRM)
And/Or a PDM solution
What is PDM software?
roduct Data Management (PDM) systems capture and manage all product information, ensuring that it is presented to users correctly and consistently throughout the entire product lifecycle. PDM can be considered a brand of PLM.
PDM software manages the metadata and files linked to product design for all products in development. PDM is particularly useful for engineers, as it stores CAD files and other 3D product models and manages the relationships between them.
PDM software helps you to optimize your product data, ensuring it is error-free and centralized in one single source of truth that can be distributed throughout the entire chain, from design to sales.
From PDM, a more sophisticated tool has evolved: Product Information Management (PIM) platforms. These act as a centralized and automated data source, easily scalable to any catalog or company size.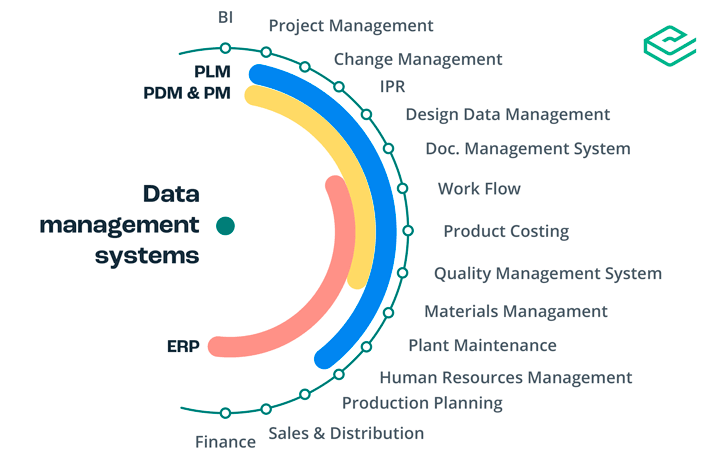 Is a PLM or PDM system better?
There is no single right answer when discussing PLM vs PDM. The correct solution for your company depends on your unique needs: specifically, your volume of resources and budget.
Both PDM and PLM can be useful throughout the product lifecycle. Both can connect with your company's ERP solution and support the transmission of data throughout your network.
When to choose a Product Lifecycle Management solution
The more products a company develops and the more departments, geographical locations, languages, sources, and channels involved, the greater the need for a PLM system.
In order to implement a PLM, your budget must have grown in line with these, as the costs for implementation and maintenance of a PLM can be high.
When to choose a Product Data Management solution
For companies that are not multinational and don't have multiple workplaces distributed over the globe with complex regulations to follow, Product Data Management software can be more than enough – especially to begin to take control over the product design process.
PDM software can provide more than enough support for companies that are not multinational. Without multiple global workplaces with international regulations, PDM can save you time, money and resources, as it requires less in terms of initial investment than PLM.
Conclusion: Which is right for me?
While some PLM solutions offer CAD file management, they are rarely as specialized as PDM alternatives. If the product design stage is a priority for your company, PDM is undoubtedly the strongest option.
If your company sells or distributes products for retail or ecommerce across B2B or B2C channels, a PIM platform may be a better choice.
Sales Layer PIM creates a centralized source of truth for your product data and connect it to all marketplaces and platforms instantly. Get started with a 30 day all-access free trial today.