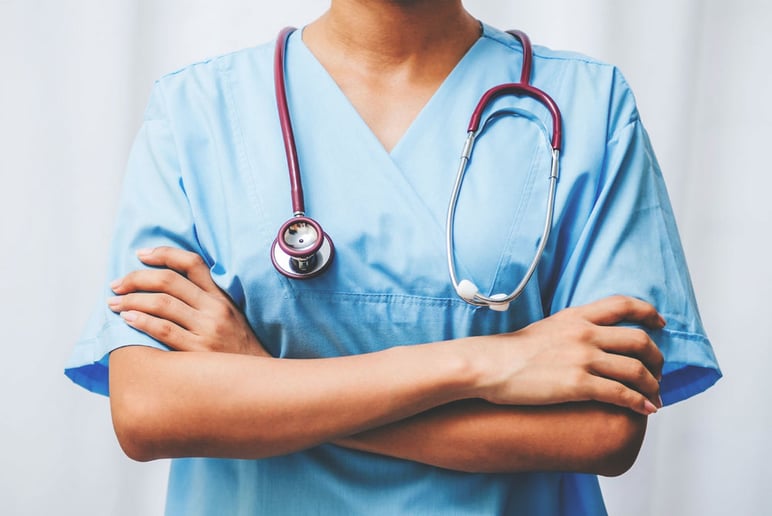 Attending to a trade show is always an exciting activity. It's a new opportunity to know more about the needs and impressions of actual clients and also to meet new ones.
Normally, medical shows are noted for their concentration of specialists, who like to find the exact answer to their needs. That's why is really important to implement a creative strategy that attracts as many visitors as possible to your booth.
- Top medical trade shows you shouldn't miss this year -
But have you worked on that strategy well enough? The answer is probably no — so stop with that S.O.S call and take a look to our booth ideas to achieve success in your next medical show:
Create human experiences
Add technology to your booth and give a sophisticated image to your visitors — that would be a perfect way to get their attention. Introducing interactive activities related with virtual reality or games could be a good option to let people get in touch with your products and to create a different customer experience.
Also, including different demonstration areas will generate curiosity among visitors, and it could lead to more traffic for your booth.
With these experiences your brand will be in the top of the clients' minds, which is great!
An attractive & well-designed booth
When it comes to design your stand it's important to know what are the trends in your industry. It's well known that in the medical and healthcare industry is common to create a "clean" aura.
Additionally, it's important to select furniture with straight and smooth lines, made in light colors, because that will intensify a peaceful atmosphere. Apart from this, it could be a good idea to play with different LED lights, which will attract all visitors' eyes to your business space.
Perfect location
Even if you've got the biggest booth with the best products, decoration and technology, the effort would be nothing without a good location. That's why the spot you get has to be near hot points, as cafes, restaurants, chill-out areas or big signals. Places where you know that every visitor will pass at least once during their visit.
Include a break area, please!
Trade show days are famous for their early mornings, coffees and fair walks. For this reason, set aside an area in your stand where your clients (or future clients!) can relax. That will be highly prized by everyone. Besides, you can offer some catering, energetic drinks and plugs to charge different devices in this area.
Use social networks
Social activity during trade show days is really important. It's the best way to approach your public and to generate engagement, because across these channels you can share experiences, images and streaming videos showing how your visitors are interacting with your products. Keep in mind that in every social media post is essential to properly use the trade show hashtags and location.
Maybe you think that these activities are irrelevant, but don't undervalue the power of social media. It could be a great way to generate traffic to your stand, even attract people that never knew about you before!
- If you are attending the next Medtrade show, this post is made for you -
Do you need more ideas? Have a look at this marketing checklist that details all the actions that should be followed before, during and after your presence at a trade show — we are sure you'll love it!
Oh! And here's another good idea to improve your presence at any fair: implement a Product Information Management (PIM) system. It's the perfect tool to keep your content on track and guarantee the best customer experience. If you are interested in this powerful software tool, you are in the correct place!
If you follow all these hints, success will be easy to reach. Start right now to make profit of all your trade show outlay — go ahead!