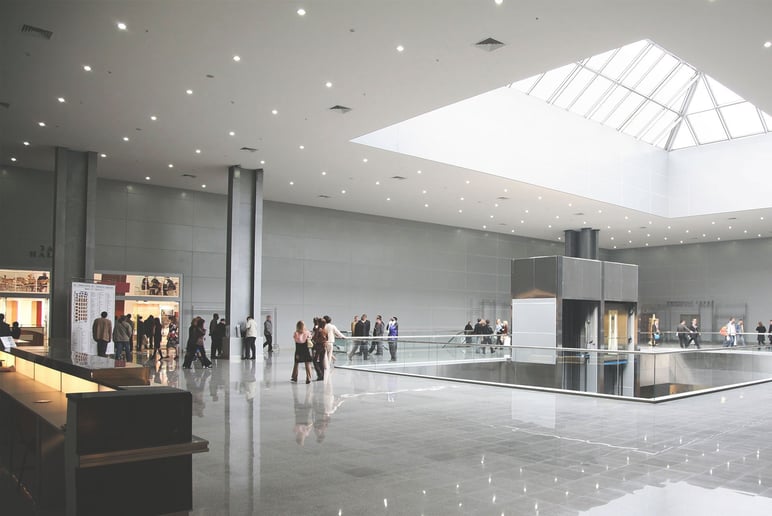 Trade show profitability is being increasingly endangered. Many exhibitors are starting to wonder whether the financial resources allocated to these events are really worth investing.
If you also find yourself at this point, we have good news for you… A checklist for your presence at a trade show to be a complete success!
- Discover 20 tips for a successful trade show -
But hold on a second. Before addressing the things to do before, during and after a fair, we should know which trade shows to attend and which to pass up. Let's get to it!
Trade shows have always been a very strategic marketing tool, even though nowadays they are not as competitive as in past years. However, it was, and is, a source of key information for the sector; a place where agreements are tailored, opinions brought together and new trends that will set the pace for the market introduced.
It is quite tempting to discover new local and international trade shows, but that does not mean you should attend them all. Knowing how to choose the right one is paramount if you do not want to see your profitability decrease. Our advice? Learn about its track record, its renown in the sector, the profile of its attendees, its national and/or international reach, and its convening power. Choose the most important, the leader, the one that is attended by the best companies and your prospective customers.
And now, the time has come to introduce the guide to you. Or rather, a marketing checklist that details all the actions that should be followed before, during and after your presence at a trade show:
Pre-fair actions
Establish goals you intend to accomplish by attending the fair: Obtain new contacts, increase sales, obtain a higher exposure, improve/boost public relations...


Define the target audience to select the right fair, but also to tailor our communication actions to the different profiles. It will help us prepare prices, product spreadsheets, catalogs…


Essential: establish the total budget to be allocated to the fair.


Choose a person in charge that takes care of coordination for the trade show and assists the in-house team.


Choose a prime location for the stand so as to get more visitors, and find out the distance between our stand and that of our main competitor (or competitors).


Define the products to be exhibited in the stand.


Design the stand with eye-catching, attractive elements to capture the most traffic.


Design or procure decorative elements for communication (signboards, images…).


Hire/Rent the furniture, water supply, electricity, catering service...


Commission the production of promotional material: business cards, brochures, giveaways...


Determine the necessary material to support sales: product catalogs, pens, visitor contact sheets…


Undertake a visitor engagement campaign:
Email marketing to prospective fair customers.
Send personal invites to our current clients.
Write press releases for the most important trade magazines notifying of our presence in the fair, as well as the novelties to be introduced.
Announcement over social networks, using special hashtags and tagging the fair in your posts.
13. Organize an informational meeting with the in-house personnel that will attend the show: goals, sales techniques, behavior at the stand...
- A PIM could help you a lot in your next trade show. Do you wonder why? -
Actions during the fair
Hold daily meetings to share thoughts and results, exchange information and dispel doubts. Even if they do not physically attend the fair, we should make sure that the information flows toward the right person(s) in charge of marketing or relevant personnel.


Collect information on the main competitors. This is always a good thing! It helps us stay more competitive.


Monitor the event's social network. This is an opportunity to capture new followers and, more importantly, to get closer to our prospective customers.


Collect as much data as possible on customers, in order to stay in touch after the event.


Hand out promotional material, focusing on current clients and those that are susceptible to becoming clients.

Post-fair Actions
Write a report that includes the results in relation to the previous year, a comparison of the results with set goals, an analysis of the competition and client feedback, thoughts or suggestions.


A 'Thank You' email is a must. Thanking each visitor for his visit to the stand with a personalized e-mail is a small gesture that will say a lot about us.


Follow-up on new contacts and current clients, to make sure the relationship prospers.
Write press release about the experience at the fair.


Share results and images of the fair over social networks, using event hashtags.
Yes! This endless marketing checklist has finally ended. Now it is up to you to get right to it. With our tips and tools, getting the most out of your trade shows is now possible!