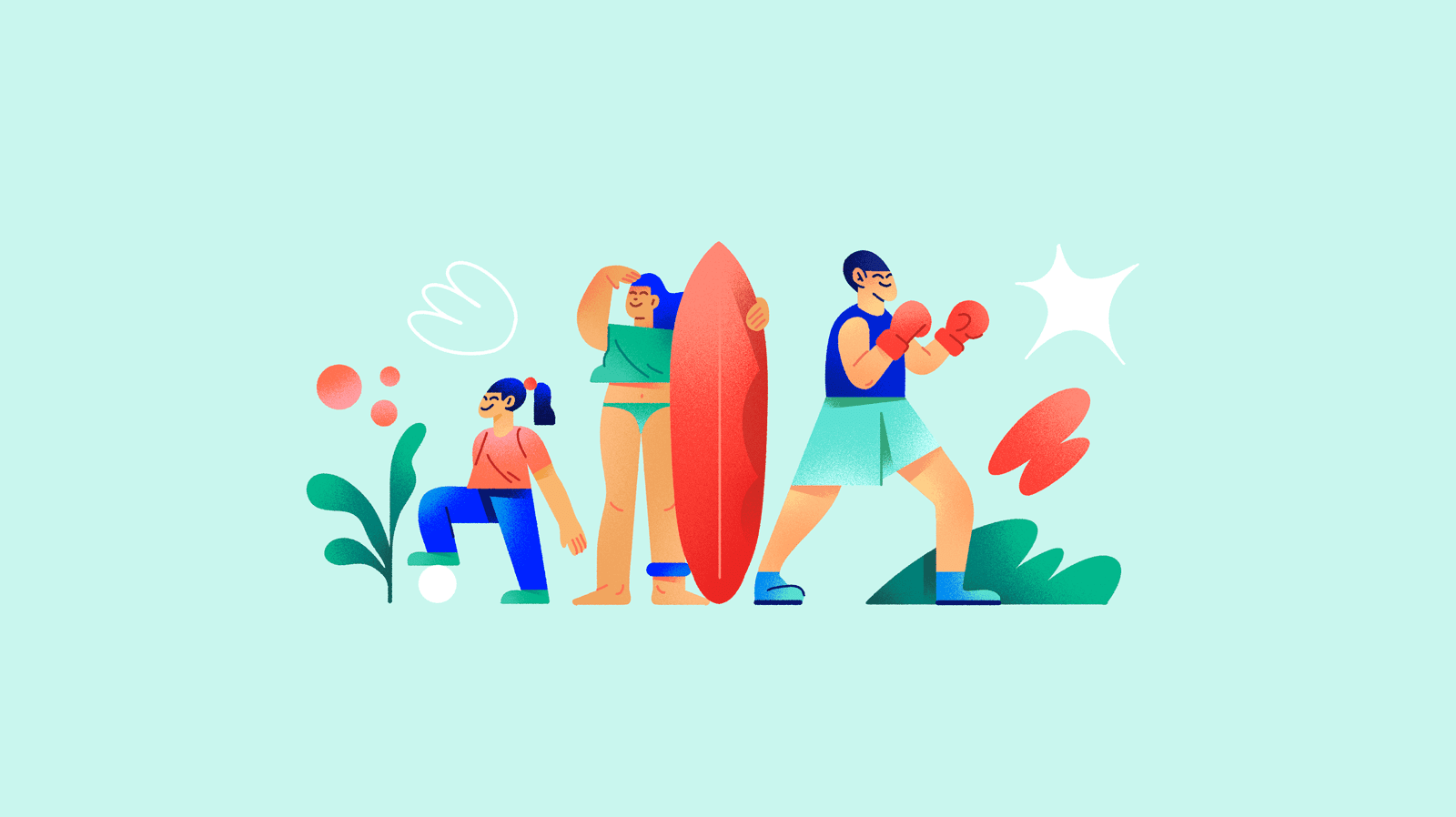 Sports has been a hot topic like never before this year: fitness at home, online yoga classes, running as a way to escape.... Taking care of one's physical and mental health includes good habits in terms of sport, and the sector selling sports products has seen unusual demand.
The question is: will the trend continue all year? What are the true seasons when sports sector manufacturers and retailers really sell?
In this article, we're especially interested in the sale of sports products for the average consumer – not for a professional sportsman. Professionals need sports equipment all year round and represent a minority, although an agreement with a sports team can be very lucrative for a brand (both in terms of promoting the brand and in terms of frequency of orders).
Another important factor to take into account is that sales seasons are not the same in all the countries of the world. If your brand or retail business sells in different regions, remember that in August the West buys sport clothing and accessories for the heat, while in countries like Australia and Argentina, they are having cooler temperatures.
The same thing, but opposite, happens during the winter season, and of course there will be areas where product positioning in the summer or for the cold will be constant all year round.
→ For more information: Here's how demand for sports clothing has changed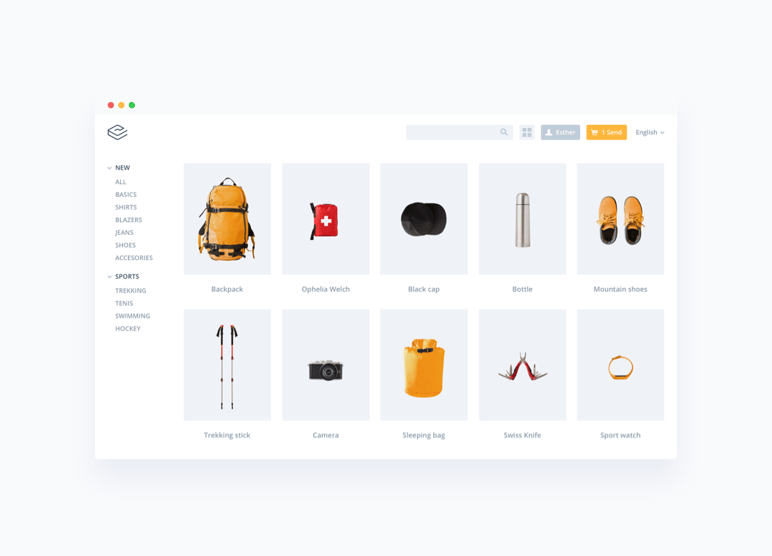 Sports shopping experience: Technical data + Personalized information
The key for any time of the year has been reinforced this year with the increase of online sales. The sports product shopping experience can be something that is a bit difficult for consumers, as they don't see any difference between so many types of leggings, hiking boots, and diving masks.
Offering complete product information with descriptions that help the user and contents that answers his/her questions is the best way to get good ecommerce results. PIM solutions (Product Information Management) are becoming increasingly important and valuable for manufactures and retailers in the sports sector to get digital and really shine during all the seasons of the year.
The best seasons for sports products in terms of sales
Summer
The summer season, which is especially linked to vacations and relaxation, doesn't seem to be a very successful season for sports. Nevertheless, several factors come together that favor the sale of many sports lines:
Swimwear for all ages.
Swimming accessories for the pool and beach (goggles, flippers, snorkels, inflatable pools, floatation devices, kids' arm floats, etc.)
Clothing and accessories for water sports (snorkeling, professional diving, surf, etc.).
Summer sports clothing (trekking, cycling, etc.).
Bikes, roller skates and electric scooters (like e-cycle and Powerslide, two examples of sporting catalogs managed with Sales Layer's PIM).
And, most important of all, discounts on all the earlier collections – or on those that a discount is decided to apply to.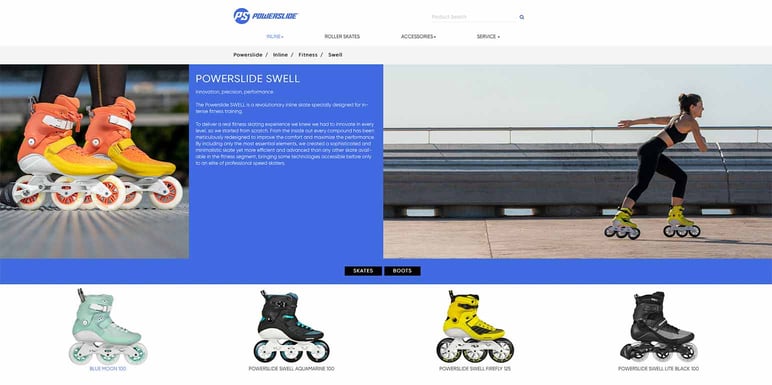 Summer sales are yet another important occasion in terms of sales in physical shops and online – especially as far as retail is concerned. While it is not a good idea to apply these discounts to the summer lines mentioned above as they are probably products in high demand, it is a good time to get rid of discontinued stock and lines from prior seasons.
Sales can also be attractive in some regions to attract very specific shoppers; for example, winter or mountain clothing on sale in areas with a colder climate and where in summer sports like these continue to be practiced.
Back to school
After the boom of swimsuits and previous years' collections on sale during the months of the summer, in September brands and retailers are usually ready for one of the key moments of the year for the sports sector.
Back to school brings with it a growth in sales because of the sports clothing that children and teens need to get back into their school routine, gym classes, after-school activities, etc. – all of which expand upon a variety of interesting sports (basketball, soccer, tennis, ballet, etc.). As far as purchases go, according to Google Trends, 58% of online searches for school materials are in September.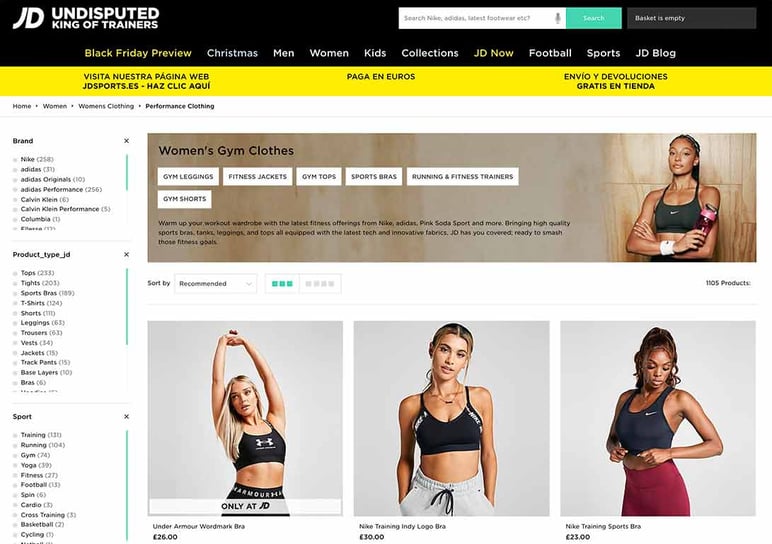 But the return to school also affects grown ups, and in September people usually return to gyms, as well as being a strong time for people joining sports centers. Therefore, it is also an attractive season to sell sports clothing and accessories for adults – especially in terms of running, yoga, cycling, and fitness.
In addition, this year has brought about an increase in the demand for machines and accessories to do sports at home – something which has made the range of static bicycles, treadmills, and other accessories that before were shared in gyms increase (jump ropes, yoga mats, weights, bars, elastic bands, etc.).
Winter and Christmas
Winter sports have always been associated with ski stations and the higher classes, and of course it is more lucrative to position this type of product in areas that are colder or near ski slopes.
Nevertheless, increasingly more consumers continue to practice outdoor sports during the winter; thus, they need specific clothing that is adapted to combat low temperatures.
We also must remember that the great sales season starts during these months for manufacturers and retailers, and that sports products are an increasingly more usual Christmas gift.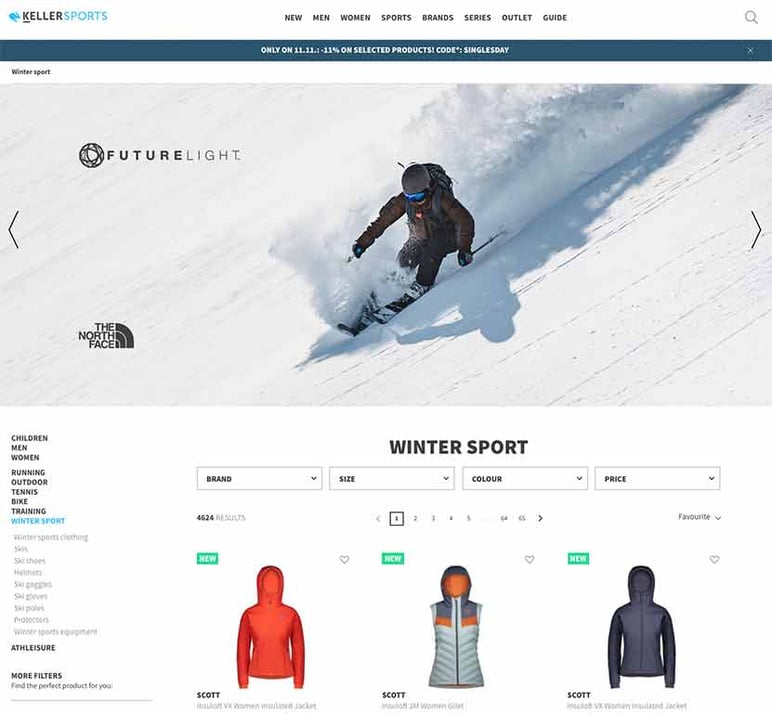 According to Google Trends, 56.2% of consumers look for information online before making their Christmas purchases, and as a study by Google/Ipsos that was undertaken between November 2019 and January 2020 notes, 71% of shoppers are willing to buy in shops where they had never bought previously for Christmas.
Another relevant piece of information for these dates is that 67% of buyers use mobile applications, which are downloaded especially around Christmas Eve.
All of these are indicators that the digital environment is increasingly more important and the perfect place to gain positioning in the sports sector. This is especially true considering that this year consumers are using the internet more and more open to buying options like "Click and Collect" and home delivery.
→ Take note: Tips for Christmas marketing strategies
Other noteworthy dates for the sports sector
Other important dates are not the Olympics, although they could bring about an increased interest in certain sports.
Throughout the year, there are some interesting events from the sales point of view in which an increase in the purchase of sporting goods can be seen.
One of them is Father's Day, which is on different dates depending on the country. According to Google Trends, searches for gifts for Father's Day increase 14% each year and they start up to three weeks beforehand – between February and March.
Sports clothing and accessories are typically associated more with being male gifts, and this may be a good time to promote new packages or lines as the spring is normally a time that is a little weaker for sales.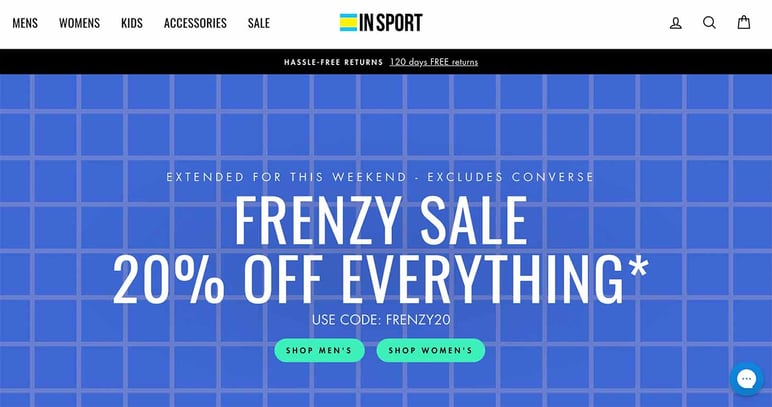 Before Christmas, we cannot forget the most popular promotional periods of the year, and for the sports sector, Black Friday is especially interesting. These online searches start the first week of November and 48% of consumers in Spain searched for fashion products for Black Friday according to Google. Sportswear fits in that category – and this is something that many consumers don't feel like buying the rest of the year.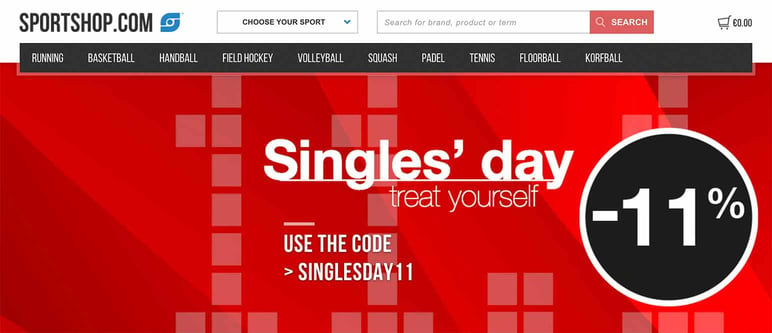 But there is another date that is gaining in popularity: according to McKinsey & Company, Singles Day, which is of Chinese origin and held on November 11, is becoming popular around the world and represents sales of thousands of millions of dollars in just one day. The focus of this holiday is on self care and products to treat oneself, so it may be a good time to position more luxurious and quality sports products, or those products associated with personal care, like yoga.
Conclusion
The purchase of sports clothing and materials is still an experience that is more practical than pleasureful for most consumers. Change in habits this year have brought about an increase in the demand and also in the way purchases are made.
The key to stand out as a manufacturer or retailer is to make the sports product experience clearer, more attractive, and more personal. With a PIM solution, you can concentrate your efforts on promotion and marketing, being sure that the PIM software has all the up-to-date, revised product information so that you stand out over your competition and are able to answer all of your shoppers' questions.
Start by trying a PIM solution for free with Sales Layer and discover an easier, more agile way to manage your catalog content during all the seasons of the year.