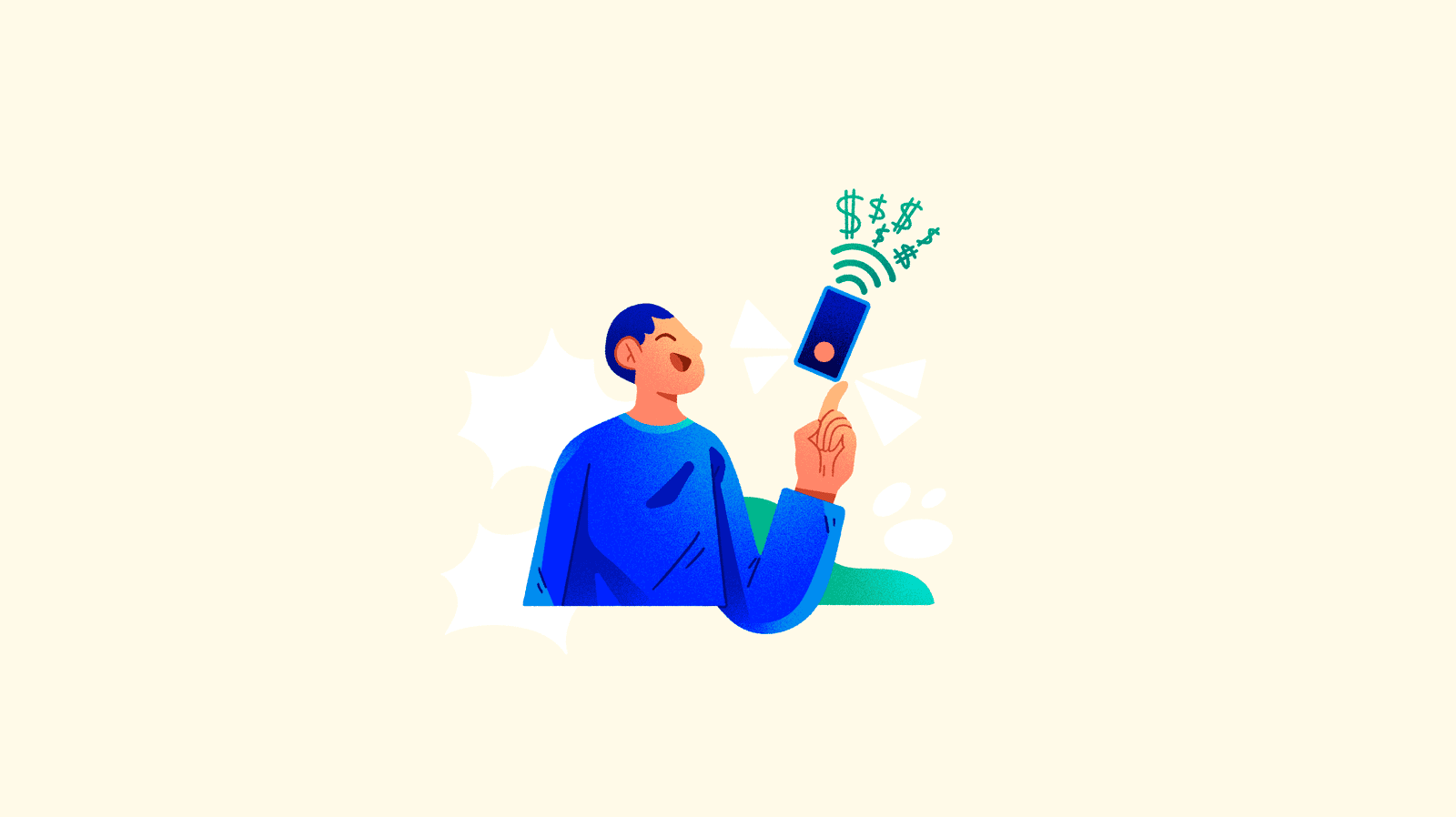 At this very moment, 2.1 billion people around the world are making a payment or sending money digitally.
Shopping products, whether via physical shops or ecommerce, works increasingly through invisible transfers. They have huge advantages both for buyers and sellers: they are a more agile, secure and sustainable system for the global economy – as opposed to the higher costs involved in managing cash and checks.
Why is it important to offer a variety of payment methods?
You may think that, as more and more payment methods become available on the market, it's going to be very difficult to anticipate the needs of all of your customers. But that's a good reason to include a variety of payment systems in your ecommerce business, just like you'd find in physical stores.
If nowadays it seems antiquated when a store doesn't accept payment by bank card, it will soon appear outdated for an online store not to offer Apple Pay or PayPal at checkout.
50% of consumers will abandon their purchase if they don't see their preferred payment system available.
The advantages offered by alternative online payment systems are:
Location: Regional payment systems can be incorporated along with global methods.
Convenience: This is especially important for the customer, who looks for speed in online shopping and wants to make secure payments without revealing too much confidential information.
Audience: Payment methods can be adapted to the systems that are most used by customers in any given region, or to a specific demographic.
What's more, if one of your payment systems causes problems, having further options available is a good way to sustain conversions and avoid a drop in buyer numbers due to technical faults.
Which are the most popular online payment systems?
It's no great surprise that the most widely used payment method worldwide is still the credit card.
One reason why alternative payment methods are not more successful, is that their adoption rate is usually very slow. Voice assistants and social selling may be becoming commonplace, just as it's already usual to see shoppers paying with their smartwatches.
In order of volume of use, these are the most popular payment methods worldwide:
Digital wallets (Paypal, Alipay)
Credit and debit cards (Visa, MasterCard)
Bank transfers
Direct debit
Invoice
Virtual cards and currency
Coupons and store gift cards
Actually, we need to take the detailed distribution of that worldwide data into account. WeChat Pay and Alipay e-wallets are the most used, but that's because two thirds of the global volume of online payments is conducted in the Asia-Pacific region and 50% corresponds to China. If we take into account the remaining regions of the world, debit and credit cards are still the dominant system.
Types of online payment methods for ecommerce
Debit and credit cards
As already mentioned, these are the most popular method in the United States, Europe, LATAM and India.
In physical stores, cards are increasingly used with an NFC (Near Field Communication) payment system, which allows contactless payments through a device or card. It is also the preferred system for young people: according to a study by Deloitte, 80% of transactions made by millennials are made by card.
Tokenization, a system that hides the card number from the buyer, is spreading to increase security.
E-wallet
E-wallets are a digital tool that allows you to include cards or bank accounts (and even crypto-currency) to make payments using another device, such as your smartphone or smartwatch. There are global e-wallet methods, such as Apple Pay, Microsoft Wallet, Samsung Pay and Alipay, as well as regional ones:
India: MobiKwik, Oxigen, FreeCharge, PayU Money.
Europe: Payconiq, Payback, Paylib, Lyf Pay, Pingit, Vipps, Swish, MobilePay, OK.
China: Alipay, WeChat Pay
Online Banking ePayments (OBeP)
An online payment system, less extensive than the previous ones, which facilitates banking transactions with access and information in real time, without the need for a card.
Direct debit
This system is used to schedule recurring payments, since a request is sent to the bank to authorize payments automatically, such as RatePAY, SlimPay, GoCardless or SEPA Express.
App payments
These are the Buy Now buttons that are becoming popular on social media platforms, such as Instagram or Facebook, and which make it easier to pay without having to leave the app.
Biometric payments
Paying using fingerprint or facial recognition is no longer just a science fiction trick. However, its use is still quite a long way from becoming widespread, as 61% of users do not trust its security.
Instalment payments
The familiar payment by instalment is undergoing a revival thanks to advances in machine learning, which allow for the analysis of an applicant's financial risk and therefore deciding which loan or instalment payment is best suited to him or her. This system is still widely used for purchases of products or services that involve a large investment.
Rewards
Loyalty cards can also serve as a complement to payment systems, as they promote the use of a brand. An example is the Daily Cash system, launched by Apple in the summer of 2019, which applies to shoppers using their system.
Paying from your car
Connecting cars to a payment system is a 230 billion US dollar opportunity. As cars get smarter and automatic driving options develop, there's a growing advantage in paying for fuel, energy, parking, tolls or shopping without leaving the vehicle.
The 8 best payment systems for online shops
PayPal

PayPal is the most widely used online payment method worldwide, and websites that include it at checkout have an 82% higher conversion rate. Its platform provides many facilities for incorporating it into any online store. On many platforms like Magento you can find free PayPal connectors.
Apple Pay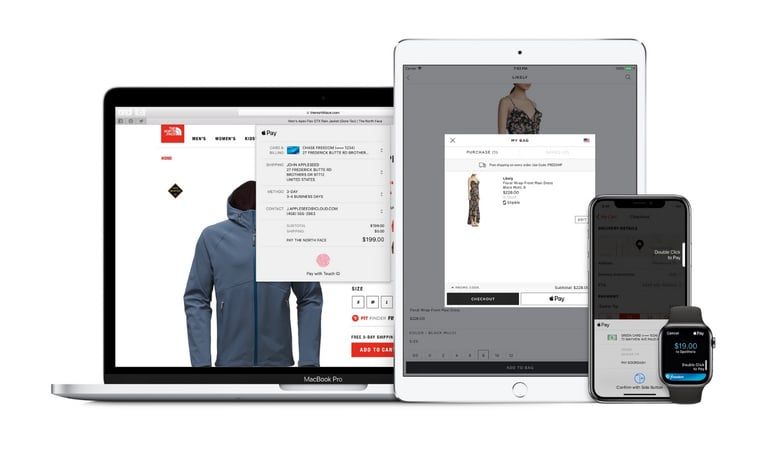 Apple Pay is the second most popular digital payment system, and more and more banks are allowing their users to link their cards. In the US market it has become the main method, with 54% of the online payment market.
Stripe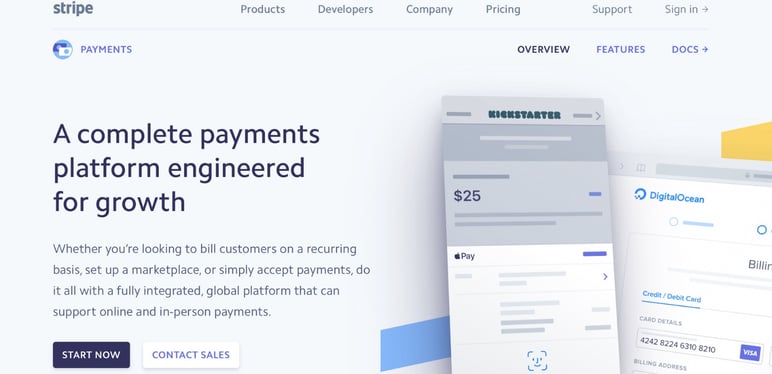 Stripe is a very popular method for setting up checkout processes in online stores. You only have to incorporate it into the ecommerce platform you're already using. It's versatile, customizable and compatible with most bank cards and e-wallets on the market.
Square is another widely used system. Although it is usually associated more with physical stores, it also includes integration for ecommerce.
Google Pay

The Internet giant couldn't resist adding itself to the list, and Google launched Google Pay as its own payment option in online stores, mobile apps and physical stores. Its integration in any ecommerce is very easy through API, and it's a popular system among users of Android devices.
Masterpass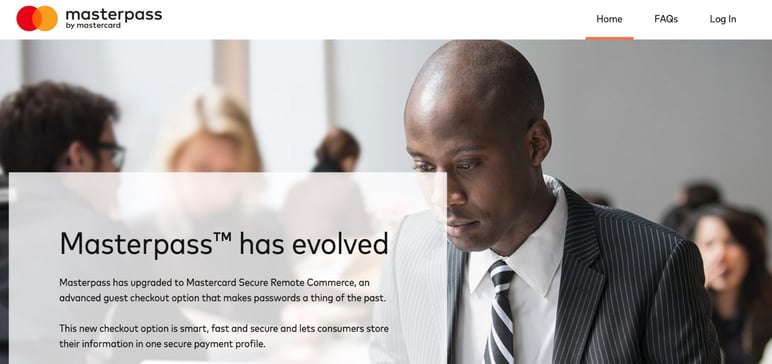 Masterpass is MasterCard's electronic payment system, although it's only useful for users of this type of card. It's quite advantageous, as it doesn't take any commissions and increases the security of the payment process.
Visa Checkout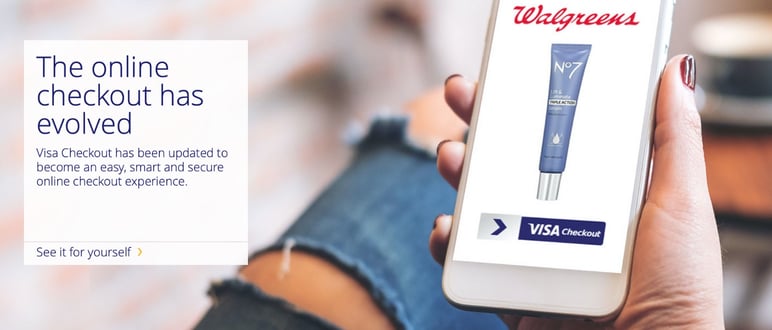 Like the previous method, Visa Checkout is a payment system developed by Visa for ecommerce companies who want to speed up the process for Visa card users.
Amazon Pay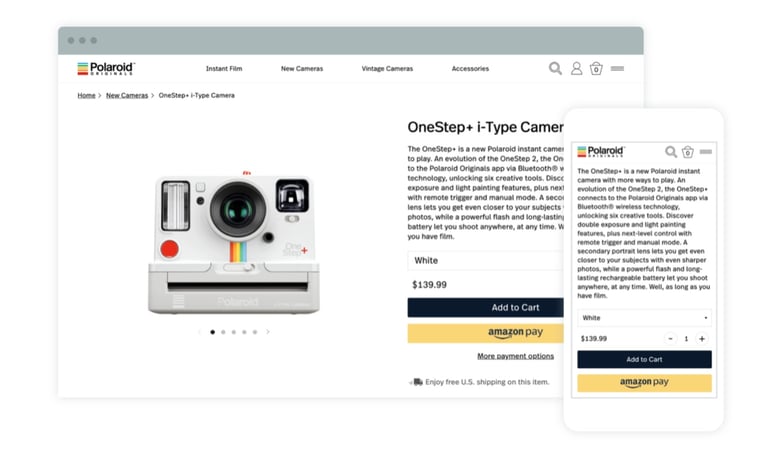 The Amazon Pay button doesn't only apply to marketplace product pages. It's a payment option that Amazon offers to online shops and ecommerce websites that enables buyers to pay from their Amazon account (where bank card details can be stored). Amazon marketplace claims this is one of the methods most trusted by consumers, and in addition guarantees its integration with Alexa voice assistants.
American Express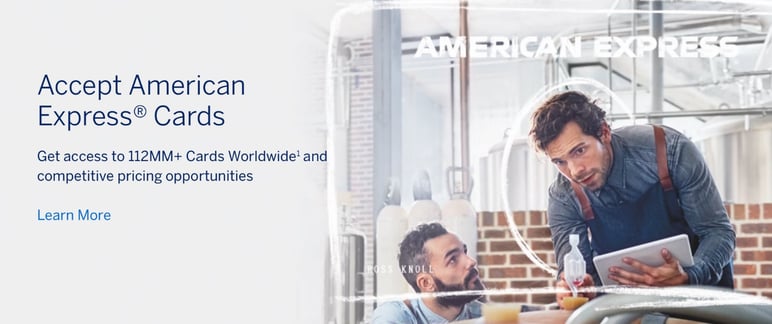 American Express is quite unfamiliar to the European customer but very popular on other continents, with a high satisfaction rate. It provides service in more than 170 countries, although its fees are rather expensive for ecommerce businesses.
The most competitive feature of an online store is to provide the buyer with the convenience of choosing between a number of payment systems and being able to pay from any channel. The fact that these systems are secure and have certificates of trust is another essential factor.
Investment in online payment methods can be demoralizing at first, because of the commissions they carry, and the integrations that you must implement. But the results will show positive in the short term, with more conversions and greater customer diversity.
Invest in those payment methods that are most used by your customers, and focus on what matters: offering good quality products that everyone will want to spend money on.