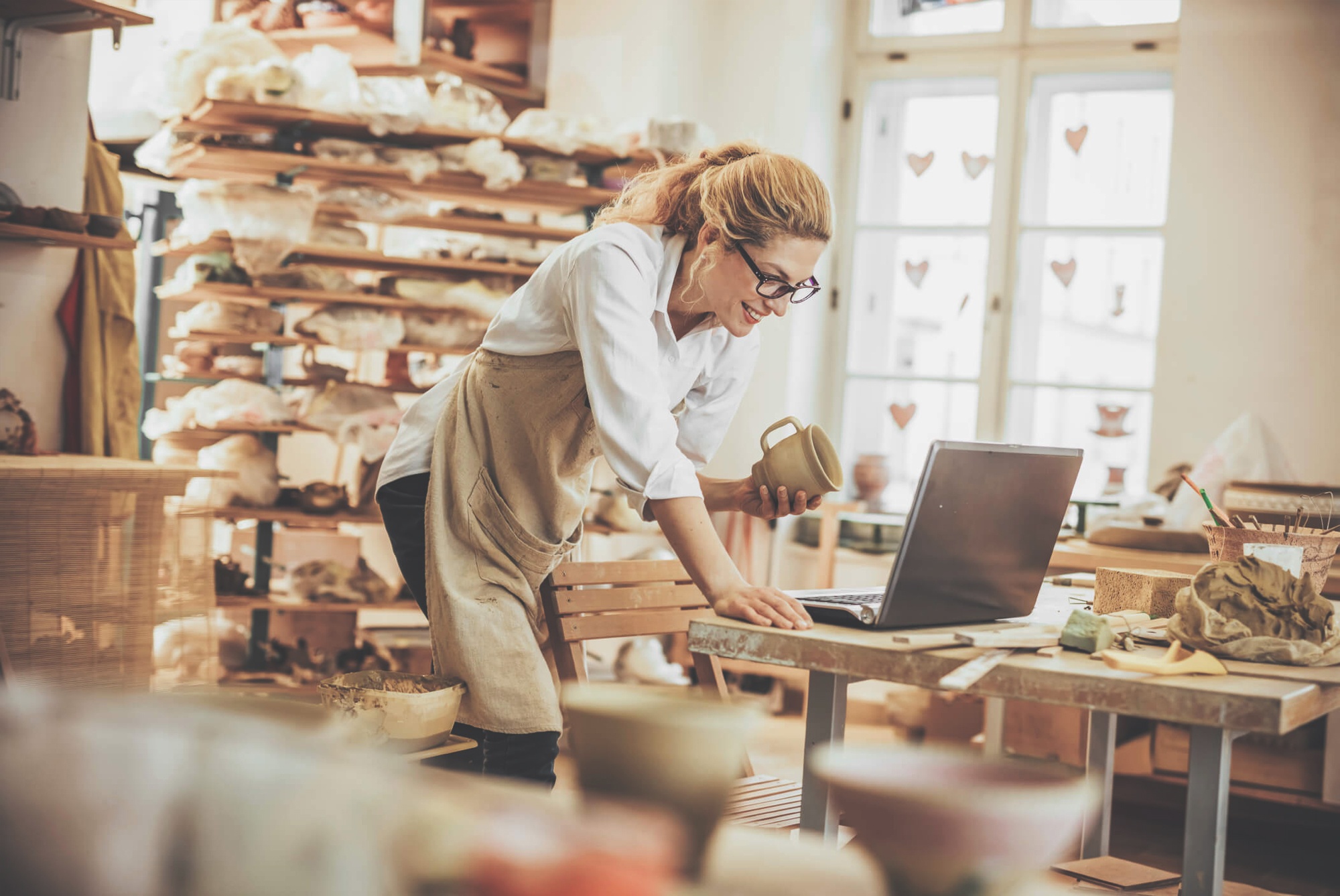 You should always keep an eye on the product and the user as a marketer: you're the matchmaker that must provide a good environment where they can meet and get along.
User experience or UX analysis is a top marketing habit to readjust your marketing efforts and define better conversion and customer acquisition strategies. The more you know about your users, the more accurate the shopping experience will be, and you could reach better sales on any channel.
7 e-commerce user experience tips for your e-commerce plan
1. Check for technical issues
Any online store or mobile app needs constant checks and maintenance to guarantee that they're in peak condition. Maybe users are finding some issues that are causing drop outs from the web and shopping cart. But that's not a big deal: e-commerce technical problems are the easiest to identify and fix.
Check the following key points for a perfect technical condition in your online store:
Adapted display in different browsers and devices

Good resolution for all screen types and mobile responsiveness

Fast web response and loading speed

Broken links

Erroneous code
2. Make important information more accessible
One of the main reasons why users left their shopping carts and websites is because they can't find the information they're looking for. Is not only enough to lead users to the ideal product, but to resolve all their doubts and create a complete experience.
This issue goes beyond privacy policies: users need the precise data that worry them the most: costs and delivery times, stock, availability for store pick up, alerts for out of stock products...
A technically perfect website can be a big e-commerce failure if the design isn't intuitive enough and users don't find at a glance what they need. Give a visible spot for your CTAs on each page, in the upper zone, and show your security and anti-fraud seals.
- All the skills about UX that a Product Manager must control -
3. Give reliable and accurate information
Your information may be easy to find, but it also ought to inspire confidence. Mistrust is one of the great obstacles when it comes to improve UX, so your product content must be well organized and consistent across all your channels.
When users find different data among your sales channels, they begin to worry about your reputation. Why does the same product have a different price in your online store and in your mobile app? Why are some items measured in centimeters and others in inches? How to choose a fireplace if there are no reference photos on how it should be attached to the wall?
These and other thousand issues can be solved if you keep all your product information and related media assets under control, so that they are always up-to-date in all your sales channels. And with digital tools that automate this process, such as a Product Information Management (PIM), you will save the time you need to improve your content.
Like, for example, better product pics:
General views

Close-ups

360º views or videos

Search results displayed as thumbnails (for users who prefer to compare) and larger images (for users who need detail)
- Best practices for implementing a PIM system -
4. Choose a clean design with some spotlights
The 5 second test states that that's the time a person needs to decide if a design is good or not. Make a good impression from the first click thanks to the most trending style in the last years, and for a reason: it really works.
A clean and neutral design, free of accessories such as textures, shading and special effects, allows your website to breathe and users can find immediately every important data. Apart from this neutral minimalism, use focused design wherever you want to draw user's attention. Perhaps highlight a product with a video? Or use some macro photographs that bring mystery about a new collection?
Don't forget that each website page must use the same style, fonts and color palette, both for visual comfort and to generate an association between your brand and the user's memory.
5. Customize UX
The biggest 2018 e-commerce trend is customizing user experience. It's important that you give users options to customize the navigation experience (allowing precise filters for searches that apply to all your catalog, from colors and sizes to reference numbers). Guide them as much as possible, including autocomplete function in search bars, especially on mobile devices, where visits tend to be faster.
In addition, prepare your websites and apps to recognize your user's needs in advance. Geolocation is offering good conversion in e-commerce, by customizing the catalog and suggestions according to the user's geographical area (temperatures and clothes needs aren't the same in Canada and Australia), and even according to age or country trends.
- Why Product Experience is key to boost your sales -
6. Show trends and previously purchased products
A lot of users that visit an online store for the first time don't know what they want, and many will arrive there for the first time. Discovering a new website may be tedious, so make things easy for users by highlighting products in the Home page, each catalog section, and at the bottom of product pages.
If you show your best sellers, users that have still not made up their minds will get some inspiration. And if you show your regular customers the products they bought or saw on previous occasions, you are also helping them in their shopping experience, especially if they are in a hurry and just want to repeat a purchase.
7. Analyze user behavior
What your user does and how they do it is the most valuable source of information to improve your UX. Analytics tools like Google Analytics or a more specialized service, let you identify your KPIs or measurements that best reflect the conversion of your website. KPIs are those metrics that show a correlation between an action and sales; for example, if users that download an ebook end up making a purchase that's an important KPI.
Discover the behavior of users on your website and identify what you should improve or get rid off:
Heat maps, mouse tracking and form-tracking

Visit and session duration

Average order value

More and less popular categories and products

Most usual traffic acquisition channels

Differences by segments (age, gender, language, consultation device ...)
- Should you also improve user experience at marketplaces? -
Finally, your e-commerce strategy should never force the user to subscribe to a newsletter or register on any of your sales channels. More than 50% of users consider subscriptions as spam, and it's a typical reason for cart abandonment. Keep in mind that one more step in the shopping process is one more opportunity for the user to rethink the purchase and maybe leave your website for good.
Let us help you design the best online shopping experience for your customers!