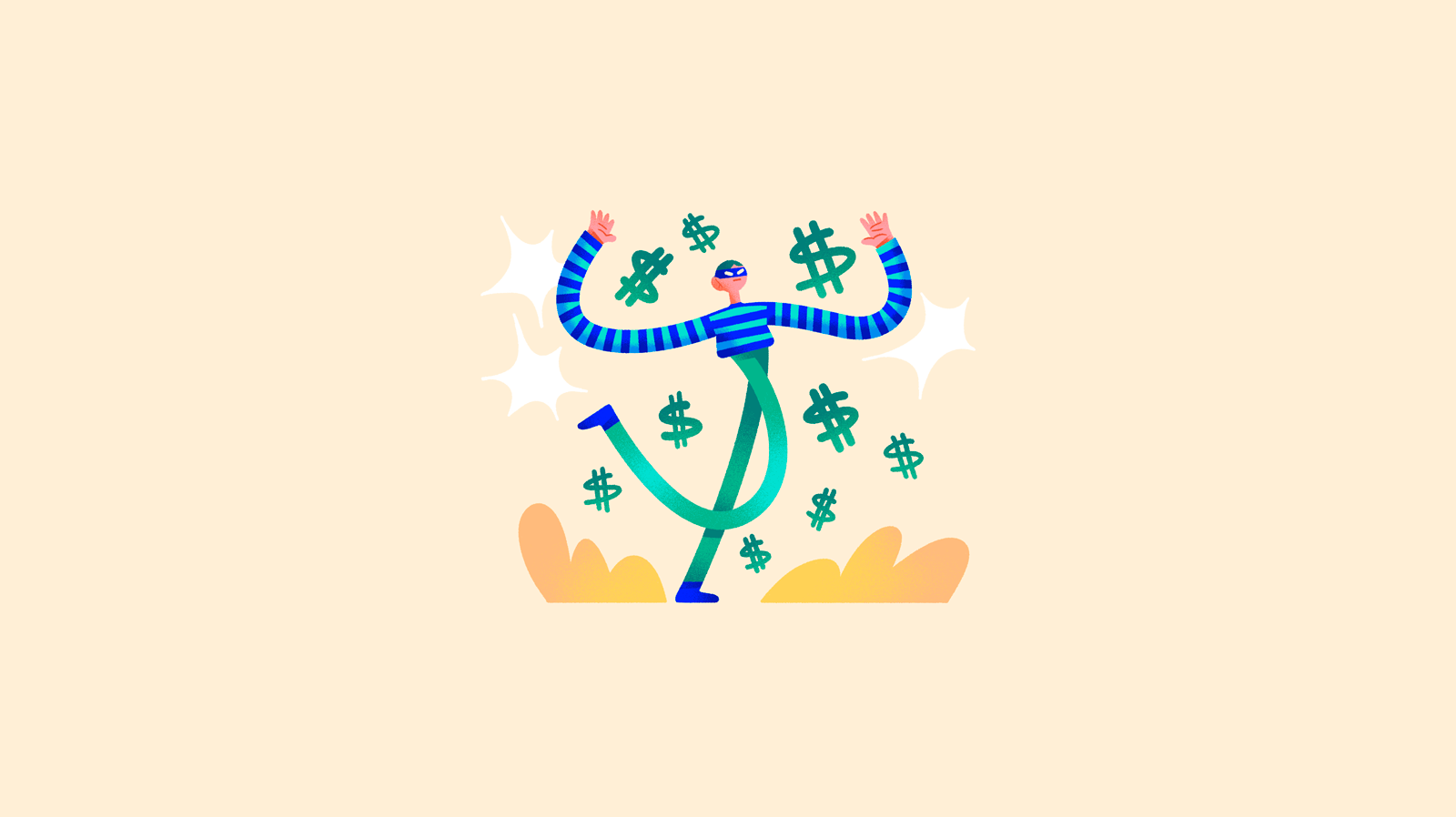 What is thin content in ecommerce?
Thin content is any type of webpage content which adds little value to the user experience. It is found on those pages with little content (under 250 words) which are loaded with images and links.
Thin content isn't something which users spot online, but rather search engines like Google. Google scans the content of all of a website's pages and determines if it contains enough relevant content. That's why if your ecommerce is found to have thin content pages, it can penalize your position and your ecommerce won't show up in the first search hits.
On a webpage from any other category, it's easy to resolve the thin content problem by adding enough original and complete content which is useful to the user. However, on a ecommerce website it is harder to overcome this obstacle. How can you do it on certain pages, such as the catalog categories, where the main content is images, links and little text?
Your best friend in this regard is metadata, quality content and catalog structure. By resolving this issue, you'll be able to make up for the lack of visible relevant content and allow Google to identify what your ecommerce pages are about and recommend them in appropriate searches.
If you think this isn't a big deal because it's an issue which only affects Google... think again!
Almost half of online shoppers start their search on Google. And if Google doesn't like you, you'll be losing half of your sales opportunities.
Since Google launched its Panda 4.0 update, it has been giving more importance than ever to quality content, and penalizing all websites that do not meet the minimum requirements. eBay has already lost 33% of its organic traffic due to the fact that this update has identified a lot of thin content on its website.
We're going to look at seven key points for detecting thin content on your website and fixing it in Google's eyes.
How to avoid thin content in ecommerce: everything you should include on your website
Relevant keywords
This is a basic topic in ecommerce SEO, and a task that you should tackle and refresh from time to time. Appropriate keywords serve to correctly identify the products from your catalog with online users' most common searches, so Google will know when's best to recommend you.
These keywords should be a part of all relevant public texts and in your pages' metadata, from the titles to the category architecture and the URLs. Additionally, you should combine the primary keywords with other secondary ones and long tail, because in the most competitive keywords it's hard to stand out to Google.
To figure out the best keywords for your webpages, analyze the search trends for your products in each country and even time of year (searches can greatly change at certain times of year such as Black Friday and Christmas), and which are the main results and related and suggested searches for your product type on Google and Amazon. You can also turn to specialized tools that can carry out an audit of the state of your web content, such as SEMrush or Google Analytics.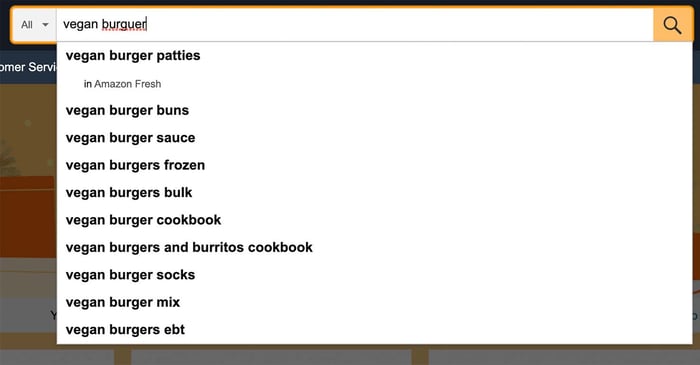 Additionally, the SEO of a product page is not only influenced by descriptive product combinations, but also by adjectives commonly used by online shoppers in their searches, such as "cheap", "discounted", "free shipping", "quality", etc.
And don't go overboard: it's recommendable to carefully sprinkle the keywords on each page (between three and five times each), otherwise Google will also penalize you for including them in content in an unnatural way.
Alt attributes for images
Being heavily loaded with visual content, ecommerce websites have a great ally (or foe) in photographs. Turn them into your best weapon by adding alt attributes to each of them, in other words, text which describes the image and indicates to Google what each photograph is showing.
It is one of Google's primary ranking factors, and even more so if you want to add your products to Google Shopping, so the sooner you add them, the better.
Breadcrumb navigation
We're not going to tell you a fairytale: this type of website architecture, known as breadcrumb navigation, consists of "crumbing" the content of your online store in a logical way, by connecting a general category with other smaller ones. In other words, Homepage>Categories>Subcategories>Products.
This type of navigation is much easier for both Google and users to read, and it will give you a positioning advantage. An example of Google-friendly breadcrumb navigation in an ecommerce: Food>Drinks>Juices>Applejuices.
A friendly URL
We know that in ecommerce, URLs can be a nightmare for differentiating heaps of similar content and products with almost identical names. To avoid duplicated content in an ecommerce's URLs and make sure that Google doesn't penalize you, we'll give you some tips on avoiding duplicated content here.
Regarding content, what's best for Google is a short URL which reflects the category name, equipped with your most important keyword.
A clear page title and tag
Some ecommerce websites include text pasted on images to achieve a more curated and appealing look. Again, this is a problem for Google, which is incapable of reading images.
It's vital that you add a H1 title to each category and subcategory page to identify what it is about, and with a good design you won't need to give up images.
Equally, in each page's metadata you should include the corresponding title keyword, as it'll be the first thing that Google reads on each page.
Category and product descriptions
Many ecommerce landing pages about a product category fully rely on attractive images, a lookbook on loop, or links to other subcategories.
As you will already suspect, this isn't so interesting for Google. Adding a descriptive text about the category, both on the page itself and in the metadata, can help Google to understand what each page is specifically about and how it links with the others.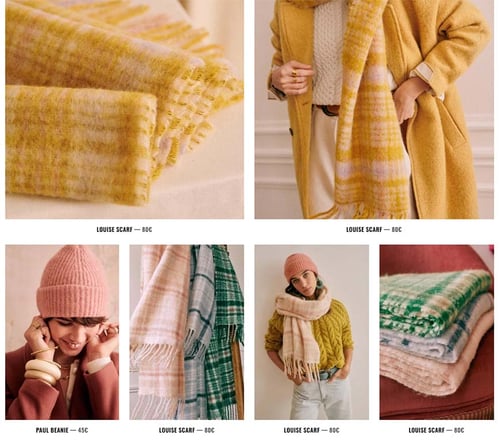 On each product page it's also important to include enough content for Google. What's more, the general recommendation is 1000 words for each product! Remember that you can distribute this amount across multiple sections of the page: title, description, bullet points, reviews... The important thing is that it is unique content, that it is not copied from other websites or directly from your suppliers if you are a retailer, and it is relevant to the user.
Using a PIM (Product Information Management) system is essential in this respect to attain enriched, current and correct content across all product sales channels, including your ecommerce's webpages.
Internal links
Correctly linking your webpages will help Google to understand the structure and how your internal content is related.
For this, it is important to use links in the pages' text through anchor text which mainly helps user navigation and explains to Google how the categories and subcategories of an ecommerce connect to each other.
Another key point in ecommerce is to implement appropriate redirections from out-of-stock products or products that have been removed from the catalog, so as to avoid product category pages with few linked products and, therefore, thin content for Google.
Now you know how to identify thin content on your ecommerce website, getting started is a lot easier. Especially if you complement your work with a PIM tool like Sales Layer, which allows you to centralize, enrich, edit and share your product content from one place.
Quality product content is becoming the key to success in ecommerce, as Google's updates have shown. Try PIM technology to find out how thousands of other manufacturers and retailers from all over the world are already improving their work.