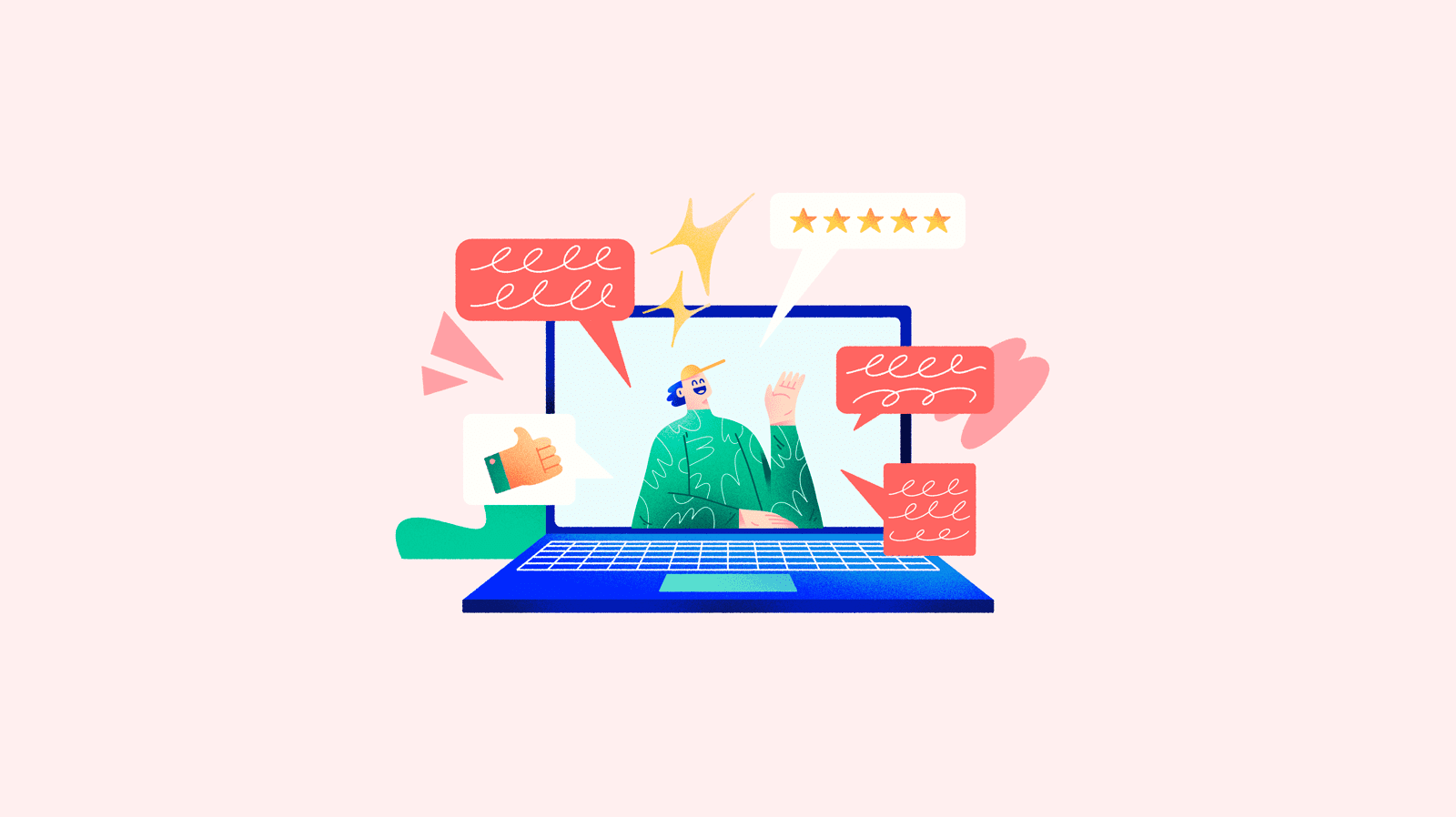 During the PIM Experience Virtual Summit '21 event held by Sales Layer last April, one of the main guests was Jordan Jewell, Research Manager at IDC working on digital sales platforms for B2B and B2C.
IDC is a large market and trade analysis company that, for this special occasion, tackled the recent sales changes and the impact of PIM technology on the current landscape – a landscape that has brought about many challenges for all, but also a significant development.
In the United States alone, the growth of online retail in 2020 meant that 2 billion dollars went from offline channels to online ones. Meanwhile, in Europe, transactions via online channels grew by 7 billion dollars in just a few months.
The 5 big trends that are changing world trade
After meeting with more than 120 companies in the B2B and B2C world, IDC came to some interesting conclusions about how business and sales needs have evolved in just a few months of the pandemic, and how these are actually latent problems from the past that must be addressed for the future.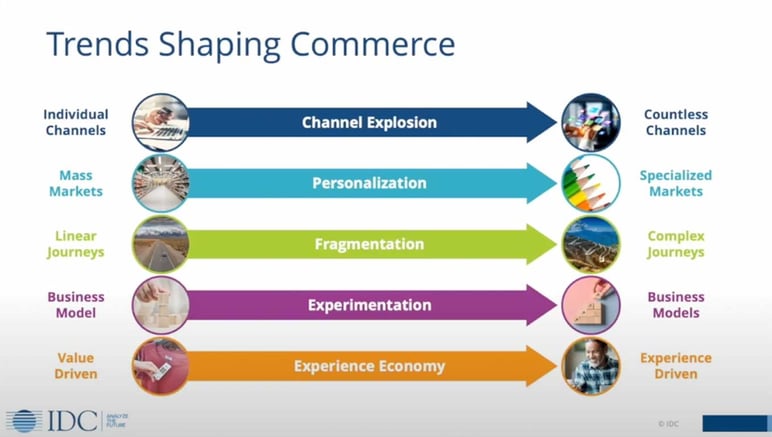 To begin with, Jordan Jewell noted 5 major trends that began to change the sales fabric over the last year, both for consumers and for manufacturers, brands, and retailers.
Explosion of sales channels: The average shopper has gone from interacting with one or two sales channels before making a purchase to doing so with more than 4 channels nowadays. In this scenario, marketers need to ensure they syndicate products and their data over all channels.
Customization: Digital sales have changed the rules of the game and how brands should present themselves on markets. It is better to sell in more specific market niches rather than throwing out general messages to a large audience.
Fragmentation: The buying and selling journey is no longer linear in nature. B2B and B2C customers interact with different channels from multiple devices, and that means that brands need to ensure that product information is consistent and engaging for all interactions. PIM systems are providing the best solution for this omnichannel landscape.
Experimentation: Companies are taking advantage of more and more business models – products, services, B2B and B2C, subscriptions, marketplaces, etc. To succeed in this environment, it is necessary to experiment constantly.
Experience economy: Customers are more interested in the experience than the product itself and the price. They seek attractive and easy-to-use online shopping interfaces, and they expect every shopping experience to live up to those standards.
5 obstacles that manufacturers and retailers must face in 2021
Like all necessary changes, certain difficulties remain to be overcome. Proof and convincing between B2C and B2B brands and retailers in relationship with the importance of improving the product experience are not always accompanied by best practices.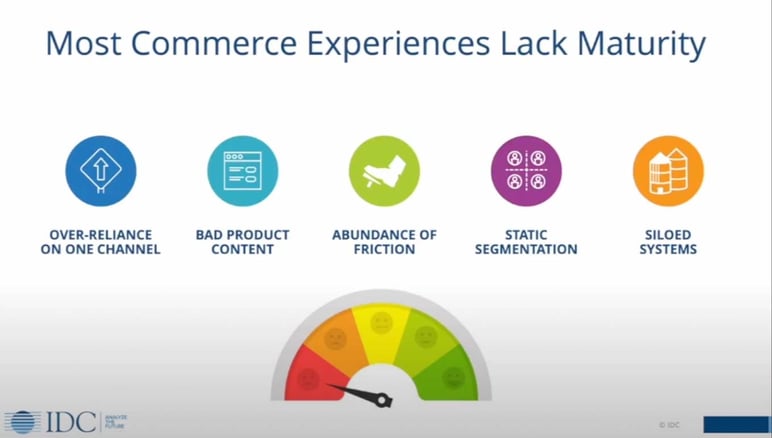 Here are the 5 most common ecommerce issues IDC has identified, and some information on how manufacturers and retailers can overcome them:
Over-dependency on a single channel: When sales or effort are too concentrated on a single channel, such as a brand website, online store, or marketplaces. The key today is an omnichannel approach and selling on more than one channel.
Poor product content: Mistakes in information lower conversion. Delivering quality product content is key to positioning oneself on the market. To accomplish that, a PIM platform for product data enrichment is highly recommended.
Too much friction: Online shopping experiences should be easy to complete, include a good navigation scheme, multiple payment options, and easy product returns.
Static segmentation: Consumers expect different experiences, and brands need to customize product information, recommendations, promotions, and ads based on the customer.
Silos: A big problem is that ecommerce software doesn't integrate well in general. It is vital for the digital commerce platform to work in sync with the PIM system.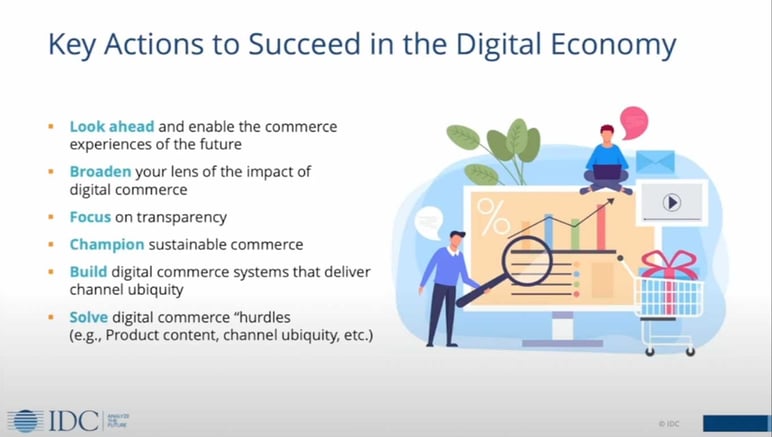 What are the strategies to overcome the challenges of digital commerce?
IDC recommends the following to manufacturers and sellers:
Adopt future-oriented shopping experiences and analyze customer behavior.
Have accurate and attractive product information to improve conversion.
Reduce friction by designing consumer-friendly buying journeys.
Be transparent and tell customers what the product is made of, as well as providing information on sustainability.
Ensure a multichannel presence, offering the same product information and experience across all sales channels.
PIM: The gateway to digital change for brands and retailers
If it wasn't clear enough before COVID-19, 2020 has shown that the future of sales is online. Although this change has accelerated in recent months, the leap to ecommerce has already been underway for some time. The pandemic has simply accelerated these trends, and now they are more important than ever. Brands that are prepared for today's digital challenges will earn more and have a greater presence.
Do you want to see the full presentation by Jordan Jewell of IDC? The video is available here. If you are also interested in trying the PIM system endorsed by IDC, take advantage of a Free Trial here or ask us for a personal meetup if you have questions that you'd like us to answer.